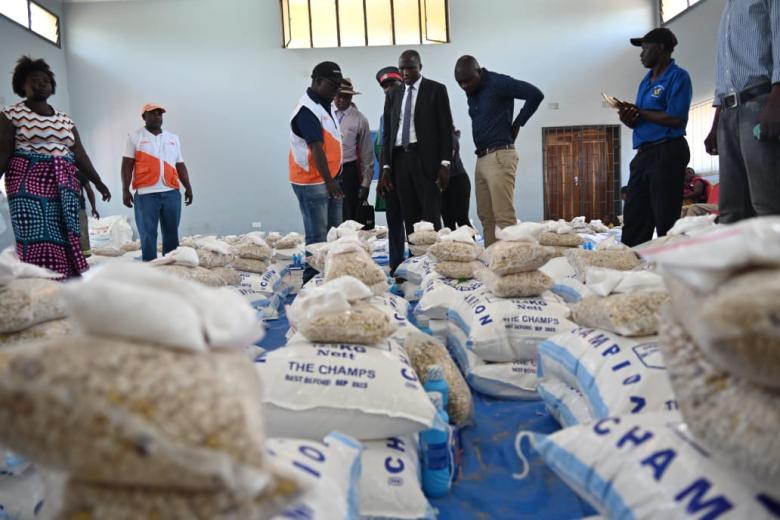 World Vision Zambia and its partners come to the aid of flood victims in Southern Province
Wednesday, March 8, 2023
Justine Njovu, Communications Officer
In partnership with the Zambian government, World Vision in Zambia has launched an emergency response to floods affecting over 40,000 people. The flood situation in Zambia is the worst in over 50 years.
Many people have been displaced in Mazabuka, Namwala, and Sinazongwe, leaving them, especially children, vulnerable to harsh weather elements and diseases.
On 15th February 2023, World Vision Zambia declared the flood situation across the country a category-one (CAT 1) disaster.
Water sanitation and hygiene are of primary concern, as most latrines are water-logged due to flooding, making access to sanitation facilities challenging. The flooded pit latrines are a public health hazard, posing a danger of waterborne infectious diseases such as cholera.
With support from STARFund, Davis & Shirtliff, Zambia Sugar, and Lusaka International Community Schools (LICS), the organization is responding to the needs of flood victims by providing necessities, including food and non-food items, to people in the affected areas.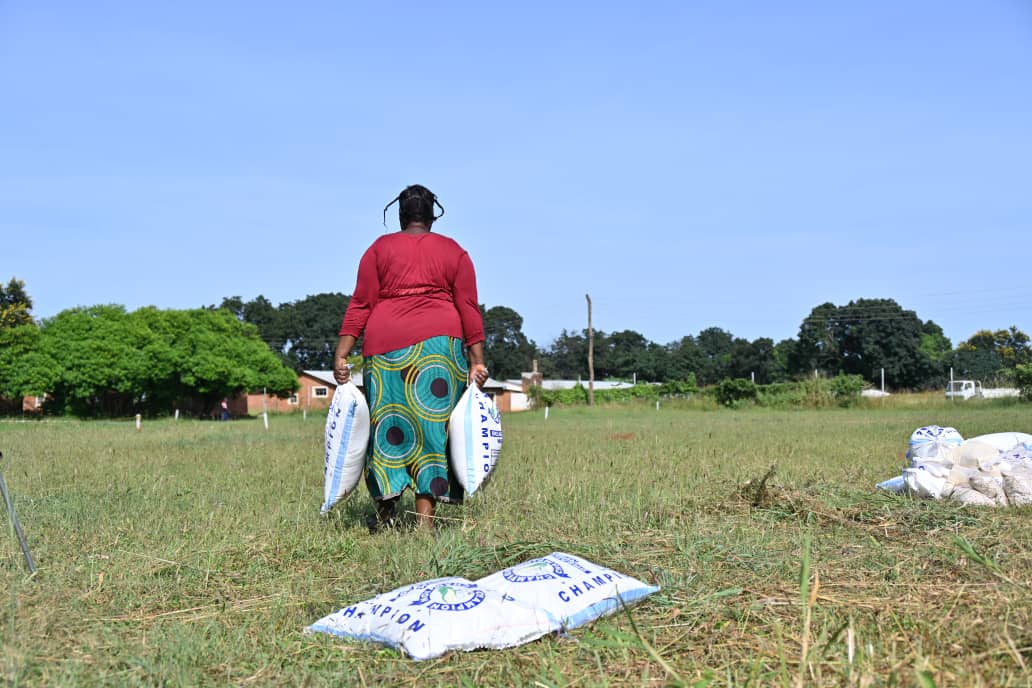 Through its partnerships, World Vision Zambia is also distributing liquid chlorine to households and granular chlorine to public facilities such as clinics and schools.
"The liquid chlorine will reduce the risk of an outbreak of waterborne diseases in the affected communities because community members will be able to treat their water," says Monde Nasilele, World Vision Zambia's  Emergency Response Operations Manager.
"We are giving the granular chlorine to institutions such as schools and clinics to protect victims of the floods, especially children, from preventable waterborne diseases," he adds.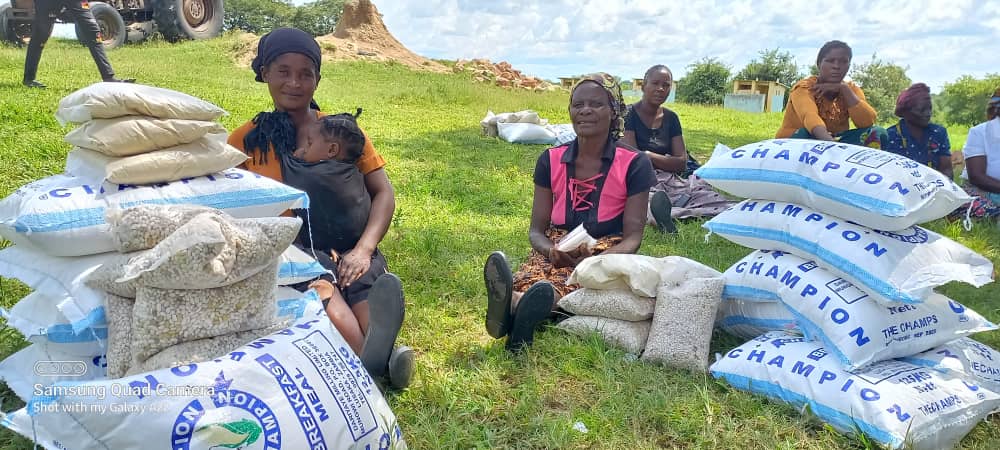 The granular chlorine further reduces the risk of a looming public health disaster in the form of a breakout of waterborne diseases.
World Vision has reached over 5,171 people with food relief, soap, chlorine, clothing, and hygiene promotion in its ongoing response to the floods.
"The kind of support we are currently providing is in the form of immediate response to help the affected people recover from the distress they are currently experiencing due to the floods,"says Bernard Zgambo, the Humanitarian Emergency Affairs Director.
Most areas affected by the floods are still damp, internally displacing over 8,000 people to Tent sites in the affected areas.
"The tents are cold at night because the ground is still waterlogged. Keeping warm is challenging because we do not have enough beddings or clothes to cover ourselves," Laments Eunice Maambo, an old woman, surviving the floods by living in a small tent with her nine children.
Through its supporters, World Vision is distributing clothes, bedding, and shoes to protect victims of floods from weather elements, including plummeting night temperatures.
The organization has further supported survivors with food items to respond to the relocation shock to new places with no social amenities such as markets. Food Items such as high-energy protein supplements (HEPS) will supplement children's nutritional intake to prevent malnutrition.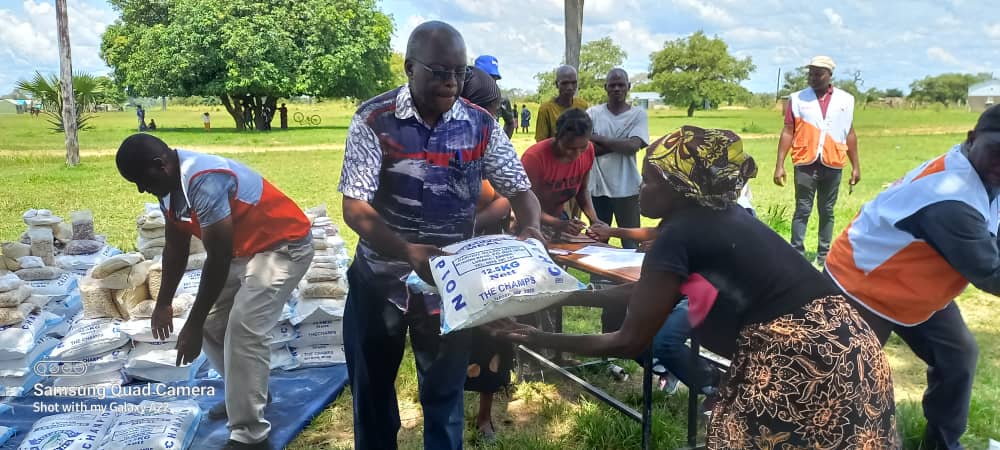 Every person affected in the targeted areas receives 12.5 kg of mealie meal, 2 kg of beans, a pack of salt, and a 5 kg pack of HEPS for children under five (5).
World Vision is particularly concerned about the well-being of affected people on protection and safeguarding issues in their vulnerable state. The organization is disseminating key messages on protection against sexual and gender-based violence and preventing sexual exploitation and abuse against children and vulnerable adults.
The response team is further responding to concerns through the referral mechanism at the protection help desk set-up at every distribution point. 
Thousands of people in the flood-affected areas are desperate for help. World Vision Zambia invites institutions and individuals to join the cause by donating at https://www.worldvision.co.zm/donate/index  or through the mobile money service on MTN +260769027676.
Background
The heavy rainfall experienced during the 2022/23 rainy season, accompanied by strong winds, has left thousands of households homeless as their homes have been destroyed or damaged across Zambia. In addition, northeasterly winds from the Congo are also influencing the rainfall. These unstable winds are increasing the rainfall, resulting in the country's worst flash floods in over 50 years.
Assessment reports from Disaster Management and Mitigation Unit (DMMU) indicate the floods have affected over 37 districts in 9 of the ten provinces of Zambia.  These floods have already impacted 400,000 people, with five deaths and 10,000 currently living in temporary displacement camps.
Meanwhile, DMMU reports that more than 150,000 acres of crops have been washed away, sparking fears of food shortage and further deterioration of food security.  Additionally, 600,000 livestock in Southern Province alone are at risk.
World Vision Zambia Response
World Vision teams have already been on the ground, carrying out anticipatory basic response activities as well as conducting assessments since initial alerts on possible flooding were announced. Response actions include:
Pre-positioning and distribution of food and non-food items

Inter-agency engagement on assessment of impact; and

Mobilizing Forecast Based Financing.
World Vision is currently responding to the needs of the affected populations in Southern Province. The focus of this response has been on supporting the internally displaced people in Mazabuka, Namwala, Monze and Sinazongwe. We intend to scale up its interventions to assist people affected in Southern, Western and Northwestern provinces.
For more information, please contact:
John Hasse – National Director, WV Zambia | john_Hasse@wvi.org | Mobile: +260 971020069
Bernard Zgambo – Humanitarian Emergency Affairs Director, WV Zambia | bernard_zgambo@wvi.org | Mobile: +260977864010
Jason Befus – Resource Acquisition and Communication Director, WV Zambia | Jason_befus@wvi.org I Mobile: +260971469923
Maxwell Sibhensana – Regional Humanitarian Emergency Affairs Director, SARO | maxwell_sibhensana@wvi.org | Mobile: +27 79 872 1058
Pamela K. Chama – Communications and Public Engagement Director, SARO | pamela_chama@wvi.org | Mobile: +260 977 782 399