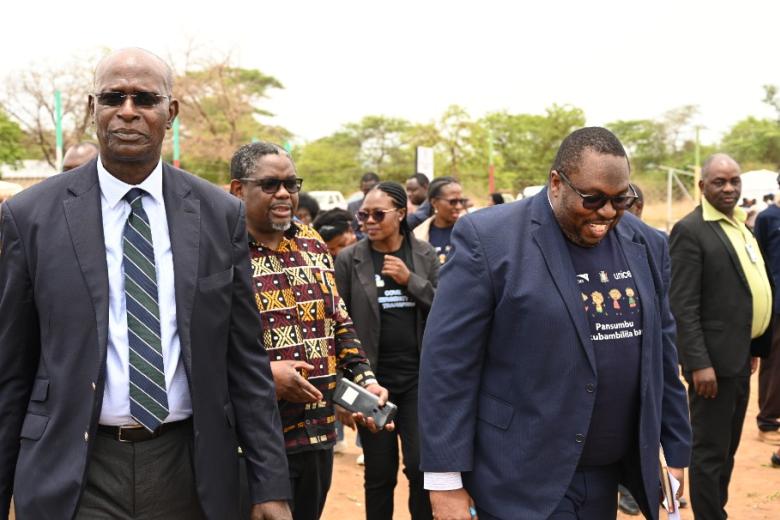 World Vision in Zambia and UNICEF Zambia hand over Early Childhood Development Hubs
Monday, November 14, 2022
By Justin Njovu, Communications Officer, Zambia
World Vision in Zambia, in partnership with UNICEF Zambia, recently handed over two Community-Based Integrated Early Childhood Development (ECD) Hubs, locally called Insakas, in Chongwe District. The ECD hubs will promote an integrated approach to child nurturing and development in Kasubanya and Chibombe communities.
At the hubs, health workers, teachers, and community-based volunteers all work hand in hand with community members to ensure that young children's well-being is at the centre of community development. Households with young children and pregnant women near the hubs are further supported through monthly home visits by the volunteers.
Speaking at the handover ceremony, Minister of Community Development and Social Protection, Hon. Doreen Mwamba said Early Childhood Development is a concept that cuts across health, nutrition, education, and social protection.
"It [EDC] refers to the physical, linguistic, social-emotional development of young children from 0 to 8 years," said Hon. Mwamba.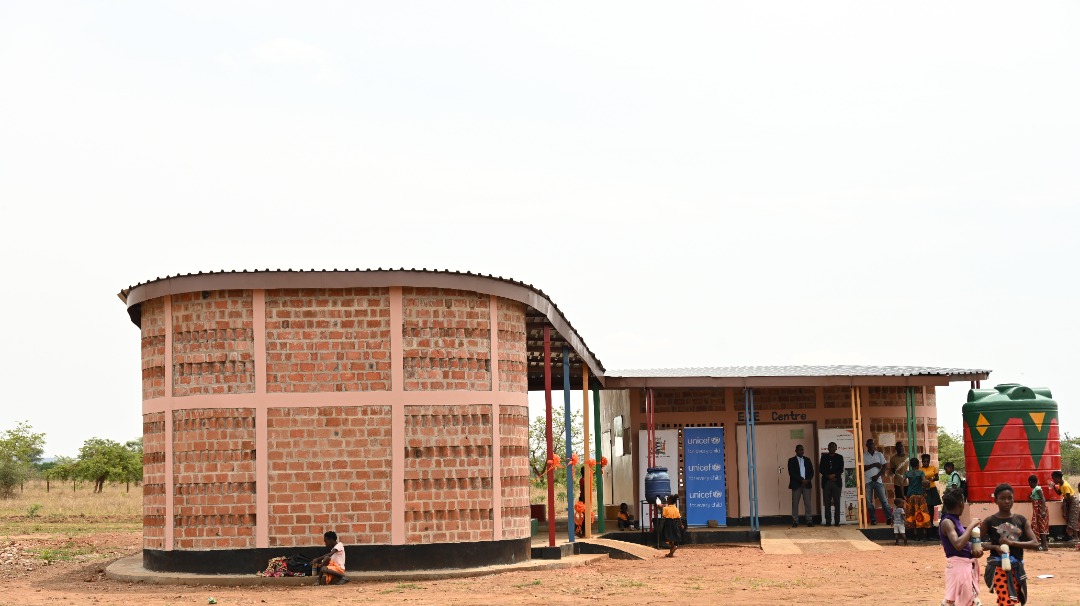 She added that ECD interventions are a firm foundation for the development of children in Zambia, which will lead to improved prospective opportunities for growth. 
"Chipata and Katete districts have also adopted the Insaka model; this is an exciting development because it supplements the government's efforts to promote children's welfare nationwide," said Hon. Mwamba.
And UNICEF Regional Director for Eastern and Southern Africa, Mohamed M. Malick Fall, called for a holistic intervention approach to combat problems affecting children. 
"This is a critical issue for children and development across Africa. Whether children get what they need in the first zero to three years of life, to a large extent, determines what happens to them afterwards, including their ability to do well at school and become productive adults, contributing to the regional economy."
The UNICEF regional leader believes the Insaka model is essential to child development because it responds early to a child's nutritional demands, which could lead to lifelong effects if not attended to appropriately. 
"Nothing impressed me more today than seeing the community involvement by giving land to the community and their involvement in the project," said Mr. Malick Fall in closing. 
Meanwhile, World Vision in Zambia Integrated Programs Director Wezi Kaira encouraged the government to consider including ECD hubs as one of the priority programs in the expanded Constituency Development Fund (CDF) to accelerate the reach of more children in Zambia.    
"This initiative needs to be rolled out in all districts to benefit more children. I also urge the district commissioner to ensure that the multisectoral committees support the integrated approach we have witnessed here," said Mr. Kaira. 
He further thanked UNICEF Zambia for its commitment to Zambia's children and continued partnership with World Vision.
With this Insaka program, children now have access to early stimulation from 0 to 3 years of age, learn through play, monitor their growth, and receive immunization and vitamin supplementation.
The ECD centres were constructed at the cost of K1.4 million (ZMW) ($85,141 US dollars) with support from UNICEF Zambia.