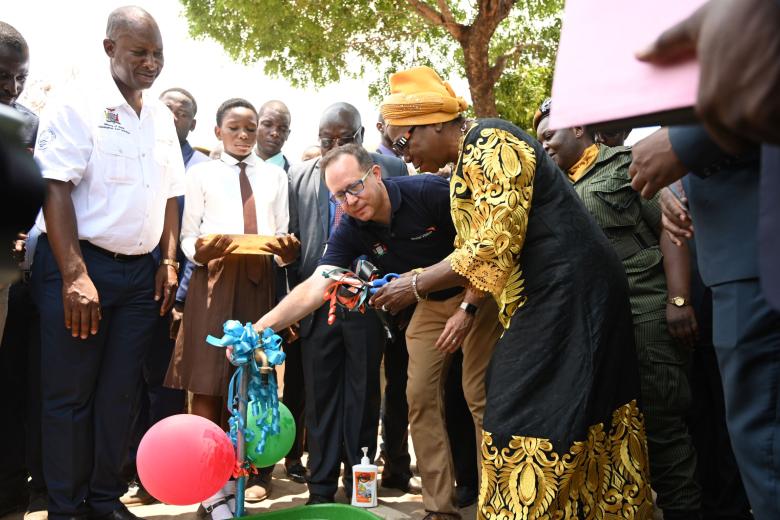 Zambia's Vice President commends World Vision for TBZ Water Project that has connected over 1,000 people to clean water
Sunday, October 30, 2022
Justine Njovu, Communications Officer, Zambia
The Vice President of the Republic of Zambia, Her Honour, Mrs. W.K Mutale – Nalumamgo, MP, has praised World Vision Zambia for providing safe and clean drinking water through a piped water scheme that has connected 230 Households of the TBZ community in Nkeyema district of Western Province.
The water mechanisation system has benefited over 1,000 people and has the potential to supply over 1,500 households at full capacity.
Mrs. Nalumango was speaking during the handover of the TBZ water supply project which was funded by Golf Fore Africa and implemented by World Vision Zambia in partnership with Western  Water and Sanitation Company and the government of Zambia through the Ministry of Water Development and Sanitation.  
"I am happy with World Vision Zambia's commitment to improving the lives of children, families, and communities by investing in massive water schemes costing over K4 million ZMW ($250,000 US dollars)," she said. "This water means a girl child not to spend time looking for water but instead spend that time in school and learn."
The Vice President further added that the Nkeyema water mechanization project contributes to the second pillar of the eighth national development plan, which promotes human and social development.
"People of TBZ community will have improved sanitation and hygiene standards which will lead to a reduction in water-related illnesses such as cholera and dysentery," She says. "Women will have more time to attend to other businesses, including wealth creation ventures because they have water nearby," she added.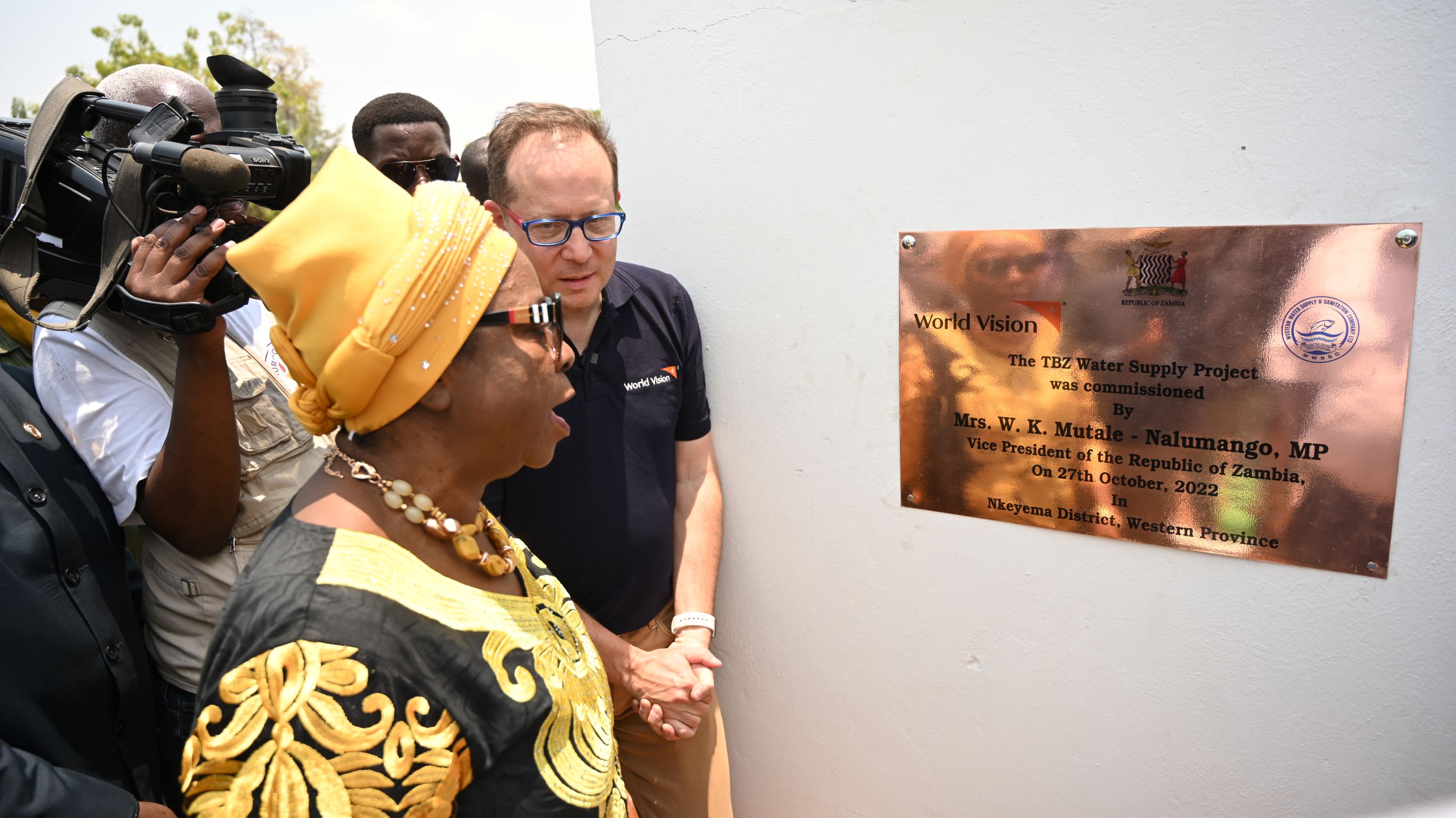 And World Vision Zambia National Director, Mr. John Hasse, said it is impossible to promote children's well-being without equitable access to clean water, dignified sanitation, and appropriate hygiene behaviours.
"World Vision installed 120 reticulated water systems and 400 hand water pumps, while 230 schools received clean water and ablution blocks. Many girls will attend classes even during their menses because World Vision provides facilities that allow them to stay at school throughout the month," said Mr. Hasse. "World Vision Zambia is working towards contributing to the sustained well-being of 1.5 million children in vulnerable communities in Zambia by 2025, and the provision of clean water is a priority."
Meanwhile, Minister of Water Development and Sanitation, Hon. Mike  Mphosa has called on the local authority to properly manage waste in the district because it has the potential to pollute both surface and groundwater.
Meanwhile, Sepiso Kalaluka, a Mother of five (5), said her children used to frequently suffer from diarrhoea as a result of using dirty water.
"I am excited for my family, especially my children, because, with this clean water, they will no longer suffer from diarrhoea or walk long distances to draw water for home consumption. This water will improve our well-being and my children will have enough time to stay in school," said Kalaluka.
Hundreds of Nkeyema District residents witnessed the reticulated mechanized water system handover at TBZ grounds in Nkeyema. The event also attracted the presence of several members of parliament and senior government officials, including the western province minister Hon. Kapelwa Mbangweta MP among others.