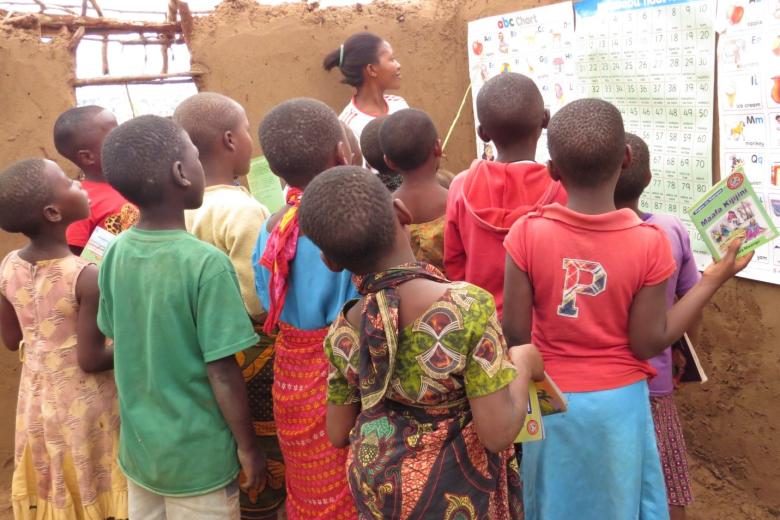 Day of The Girl 2018: How reading camps are flying education high in Tanzania
Thursday, October 11, 2018
Story by Gasper Nyiti – Intern, Communications
In 2011, as the result of youth advocacy around the world, the United Nations declared October 11 as the International Day of the Girl Child. Its mission is "to help galvanize worldwide enthusiasm for goals to better girls' lives, providing an opportunity for them to show leadership and reach their full potential." It's a day when activist groups come together under the same goal to highlight, discuss, and take action to advance rights and opportunities for girls everywhere.
In Tanzania, Word Vision works with communities, government and other partners to achieve World Vision child wellbeing aspirations in different spheres of life including education. Through education interventions, tremendous achievements have been attained for children notably the girls. Here is one of the story of an empowered young girl following establishment of reading camps in her village through World Vision Tanzania's Unlocking Literacy Programme.

Children at the reading camp

When you ask Joyce Malika (9) who is in grade three at Dumbalume Primary School as to why she is so pleased when a day pans out to be Saturday this is would undoubtedly be her response "it is the time where I finally catch up with some of my friends and together we go to our reading camp which was built by our community with the support from World Vision".