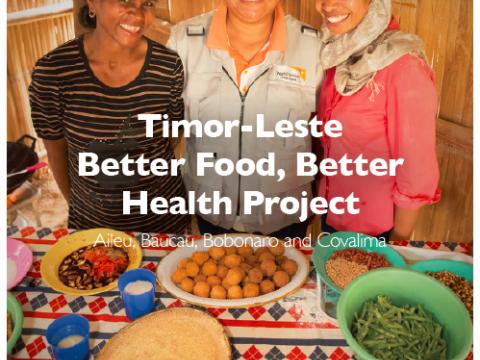 Better Food Better Health Baseline Summary (English)
Monday, October 15, 2018
World Vision's Better Food Better Health Baseline Study was conducted in 2017-18 in Aileu, Baucau, Bobonaro and Covalima Municipalities. It sought to understand the pre-program conditions, knowledge, attitudes and behaviours of the population regarding child health and nutrition and superfood consumption, production and sales.
See the full report at https://www.worldvision.com.au/global-issues/work-we-do/setting-foundations-for-better-health
The Better Food Better Health project, supported by the Australian Government through the Australian NGO Cooperation Program (ANCP), uses a nutrition-sensitive agriculture approach to improve the nutrition of mothers and children under five in Timor-Leste.