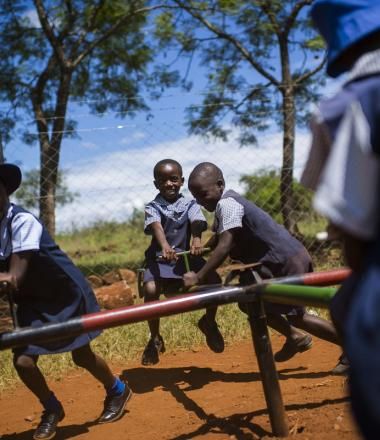 World Environment Day - 5 June 2022
If working apart we're a force powerful enough to de-stabalise our planet, surely working together we are powerful enough to save it - David Attenborough
The World Environment Day 2022 global campaign #OnlyOneEarth calls for transformative changes to policies and choices to enable cleaner, greener, and sustainable living in harmony with nature. It will focus on the need to live sustainably in harmony with nature, and our possibilities for shifting to a greener lifestyle through both policies and individual choices. 
50 years ago "Only One Earth" was the motto for the 1972 Stockholm Conference. 
If you want to find out more about World Vision's work, email: education@wvi.org
Find out how the Education Sector is working hard to adapt, change and work with the environmental/crisis situations:
Find out how promoting children's voices makes a difference.
Tony Rinaudo, known as the "forest maker", has spent the last 25 years working with communities to fight climate change in the world's poorest countries. His revolutionary approach called "Farmer Managed Natural Restoration" was instrumental in pushing back the Sahara Desert in Niger, bringing 200 million trees back to life.
All Children Reading: A Grand Challenge
Though a partnership with USAID and the Australian Government, World Vision is helping to increase literacy for the more than 594 million children waiting to learn to read through All Children Reading: A Grand Challenge for Development. As part of that mission, we are supporting and funding the development of accessible books in languages children use and understand, including those that advocate for a healthier planet. Below is a sampling of just a few of these books–all free to access, read, download and translate through free online digital libraries like Global Digital Library, Bloom Reader, Let's Read and Asafeer: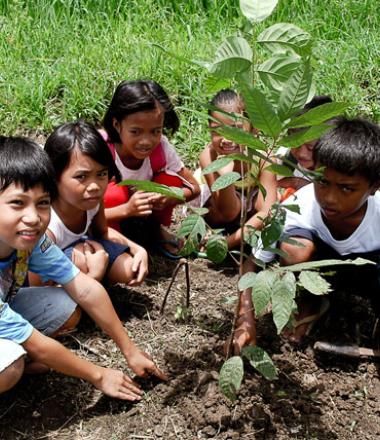 We don't inherit the Earth from our ancestors, we borrow it from our children.
By Kerin Ord