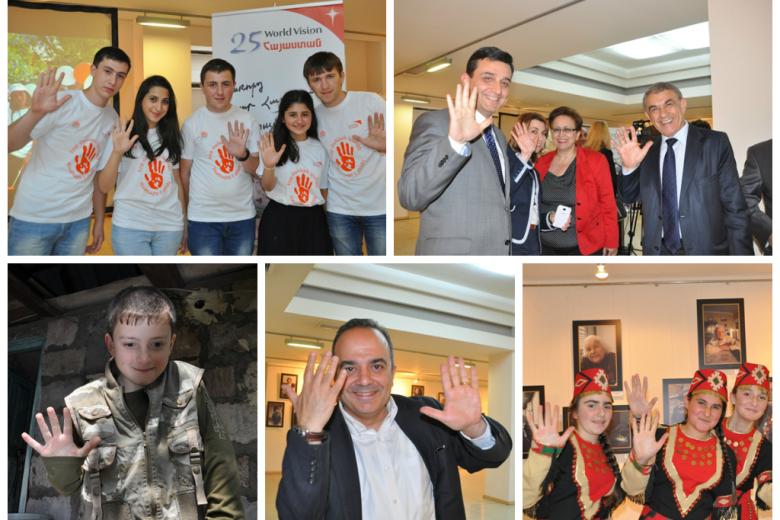 Changes required for maternal and child healthcare in Armenia
Wednesday, May 21, 2014
Every day, more than one child dies in Armenia before reaching his or her fifth birthday. Across Armenia, the total number of under-five deaths a year is 520.
Although the official data highlights the fact that the child mortality rate in the country has significantly declined over the past 13 years, 520 children under-five deaths is still more than double the number of other countries in the European Union region.
The four main causes for death for children under-five in Armenia include: neonatal complications and infections, pneumonia and diarrhoea. While the main causes of maternal mortality are haemorrhage, pregnancy hypertensions, infections and abortions.
Specialists point out that all of these causes are predominantly preventable and that children's lives could be saved through simple interventions such as: better healthcare services, better nutrition, safe water and sanitation, better antenatal coverage and skilled delivery at birth.
To call for Government actions and changes, World Vision Armenia works through: communities, church leaders, celebrities, mass media as well as government and parliamentary officials to raise the awareness of maternal and child healthcare issues across the country and call for changes during the organisations Global Week of Action, united countries around the world to draw attention to the children dying every day from preventable causes before their fifth birthdays and calling on leaders to create a world where all children can "Survive 5".
Church leaders serving in dozens of communities across Armenia came together to raise their hands to support the improvement of healthcare for mothers and children across Armenia. "Today, the protection of a human being's life has become a big challenge for every person, every society, as well as for religious, state and non-governmental organisations. It is a particularly big challenge to protect the lives of those who are unable to do it themselves, due to their age. Armenia's church joins World Vision with an aim to draw attention to the improvement of child and maternal healthcare in the country," says Bishop Bagrat Galstanyan, church leader for the Armenian Apostolic Church.
The "Children will Survive 5" media competition announced, as part of the Global Week of Acton embraced print and visual publications produced over the past year that focused on health issues for children under 5 and their mothers. The best three media publications: one print piece and two TV reports were awarded prizes.  
Armenia's newly appointed Minister of Health, Armen Muradyan and Ara Babloyan, the Head of the Standing Committee on Health Care, Maternity and Childhood, Ara Babloyan, as well as other healthcare officials and medical workers joined the Global Week of Action by raising their own hands and committing to keep the improvement of maternal and child healthcare as a top priority. "I believe that the journalists' constant interest in maternal and child healthcare issues in Armenia, their criticism and reporting have only supported us to report tangible successes in the improvement of this field," says Mr. Muradyan.
World Vision's Good Will Ambassadors – talented singers Inga and Anush Arshakyans -- joined the Global Week of Action by calling on the Government of Armenia to treasure maternal and child health in Armenia as a way to ensure a healthy future for the country.
The Child Health Now Campaign in Armenia is currently working with the Government and the National Assembly of Armenia to contribute to the improvement of healthcare in the country through increasing the funding for public healthcare, ensuring equal opportunities for poor communities of Armenia to access quality healthcare services as well as ensuring the monitoring of the quality provision of healthcare services to Armenia's mothers and children.
"We understand that the Government's resources are limited, however we call on the Government, political leaders and the National Assembly to continue their efforts to increase funding for maternal and child healthcare as well as ensure the continuity of treatment and care for every child and [every] mother," says Zhirayr Edilyan, Director of World Vision Armenia.