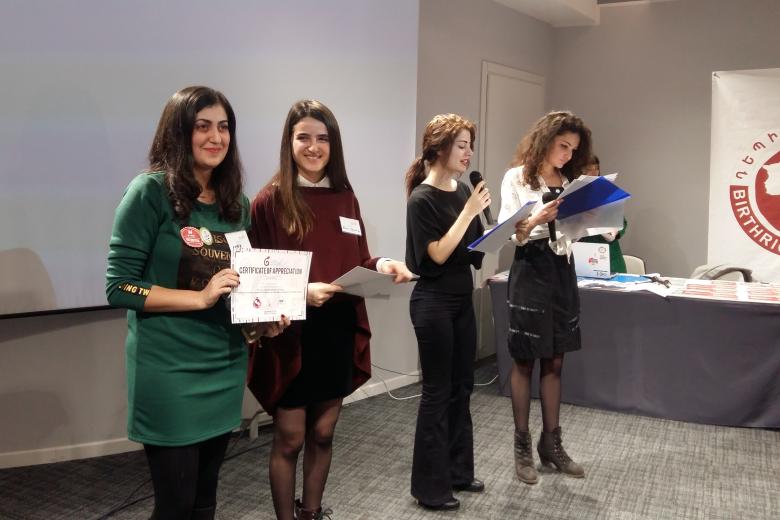 World Vision Armenia was acknowledged for its contribution in promoting volunteerism
Thursday, December 8, 2016
World Vision Armenia was awarded by Armenian Progressive Youth to support volunteerism in Armenia during the Volunteer Opportunity Fair held in Armenia's capital Yerevan on the 5th of December.
World Vision Armenia was invited as an organisation promoting volunteerism to present its operations in Armenia, and the organisation's approaches, but most importantly invite young people to volunteer for its campaigns and projects.  
''Working as a volunteer gave me valuable knowledge and experience which I wouldn't gain at school or anywhere else,"- says Khachik Abajyan, who has been volunteering for World Vision's Yerevan Area Program for many years.
International Volunteer Day (IVD), on December 5th, was designated by the United Nations in 1985 as an international observance day to celebrate the power and potential of volunteerism. It is an opportunity for volunteers, and volunteer orgnanizations, to raise awareness of, and gain recognition for, the contribution they make to their communities.