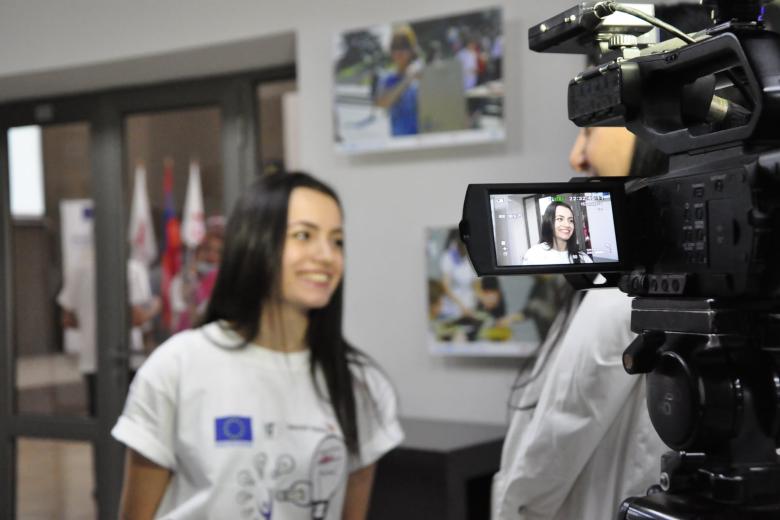 World Vision's #LAMP event - platform for community youth to raise their voice and share ideas
Monday, December 13, 2021
Gyumri Technology Centre hosted #LAMP event with 40 community youth from different corners of Armenia to share their thoughts and bright ideas to improve education system in Armenia.

11 inspiring speeches touched upon the following topics:
• non-formal education in public schools,
• impact of COVID-19 on the education system,
• bullying at school,
• educational problems of young people living in the provinces,
• the importance of professional orientation,
• emergency education,
• the importance of self-education.

#LAMP was organized by the Youth for Development Foundation within World Vision's "EU4Youth: Empowered and Active Youth for a more Democratic Armenia Today and Tomorrow" project funded by the European Union in Armenia.

The young speakers of the event came from Yerevan, Talin, Vardenis, Tchambarak, Gyumri and Amasia.