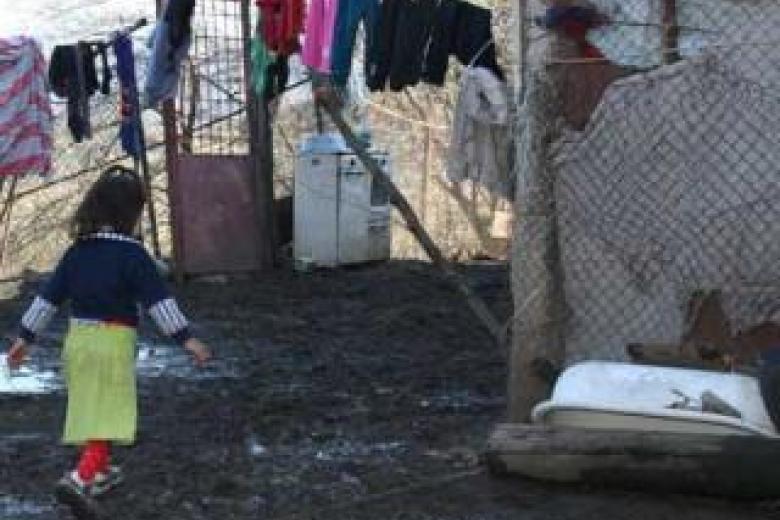 Poverty still hurting children
Wednesday, December 28, 2011
ARMENIA - Within its efforts to ensure children enjoy good health and are cared for and protected, World Vision calls for stakeholders (Government, Parliament, partner NGOs) to reduce the alarmingly high level of poverty, especially among children, by initiating structural changes and regular collaboration.
Parliamentary hearings in Armenia, facilitated by World Vision and partner UNICEF, are helping to lobby for important changes in child protection and healthcare in the country where every third child is poor*.
Poverty is evident in fewer referrals to health services, less or no purchase of medicines, less consumption of food, as well as sales of household property, which is a key coping mechanism for struggling families. 
Children are always at a higher risk of bearing the brunt of poverty than and this is especially true for the most vulnerable children who are under five, have a disability and those from large families.
As part of its efforts to ensure children enjoy good health and are cared for and protected, World Vision, together with UNICEF, is facilitating Parliamentary hearings by involving the country's respective officials and partner NGOs to discuss the need to bring critical changes in child-related structures within the country and stop the vicious trend of increasing poverty.
Together with partner NGO's working in the field, World Vision has developed a resolution document highlighting child-rights-related issues in Armenia and potential solutions. The document was submitted to the Armenian Parliament right before the Parliamentary hearings for the parliamentarians' consideration and action.
The critical need for social workers in communities was one of the main issues highlighted in the resolution. Social workers play a key role in addressing not only child well-being but can also help to significantly reduce the number of children being placed in special institutions. 
"The government always justifies the absence of the social worker's position due to the lack of financial resources to regularly pay for such services; however, observations by World Vision show that this position may significantly reduce the present resources spent by the state, particularly by preventing institutionalisation of children," explains Grigori Grigoryants, World Vision Armenia Child Welfare Advocacy Officer. 
In healthcare, World Vision is especially concerned with the limited financial resources spent on the sector. World Vision has proposed introducing alternative healthcare financing mechanisms, including specialised taxes on alcohol, cigarettes, as well as different solidarity payments from the population, but much more investment in healthcare is needed.
"We have witnessed an increase of government funds spent on healthcare, however, the healthcare financing remains unsatisfactory, and World Vision advocates for alternative financing resources which will help to improve the quality of healthcare services provided, especially to children," says Naira Gharakhanyan, World Vision Armenia Child Health Now Campaign manager. 
The issues raised during the hearings also refer to the juvenile justice system in Armenia, the rights of disabled children, lack of professional services to children with special educational, social and healthcare needs, as well as lack of specialists to teach healthy lifestyles, and more. World Vision will continue to work with Armenia's Government and Parliament to see resolutions translated into reality.
*Four and a half percent of children (aged 0-18) live below the extreme poverty line and 38.1 percent below the poverty line, while extreme poverty and poverty rates for overall population in Armenia are 3.6 and 34.1 percent.