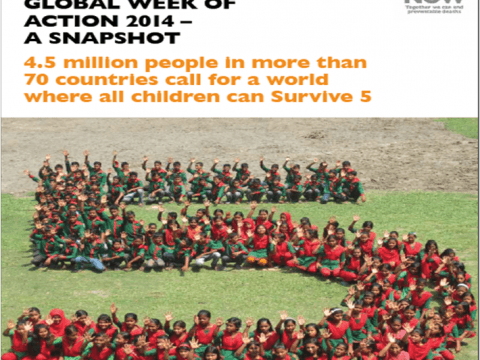 Global Week of Action 2014 - A Snapshot
Sunday, June 8, 2014
In May 2014, more than 4.5 million people across the world took part in a massive and coordinated mobilisation to influence the global agenda on maternal and child health.
This report details this activity and showcases these actions and some of the highlights from the Global Week of Action so far. Through the initial results, early successes and information we aim to give a snapshot of what happened ahead of a large more extensive report.
Together we can end preventable deaths.