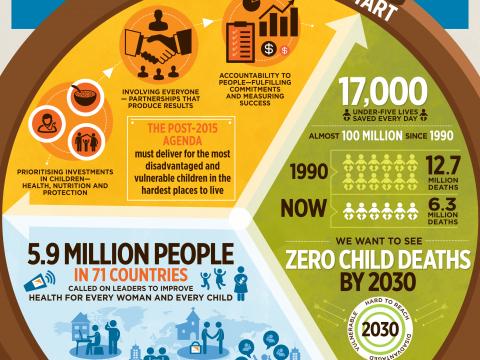 Stop at Nothing (infographic)
Tuesday, September 23, 2014
Next year leaders from across the globe will decide the fate of the world. Their decisions will affect generations to come, the futures of all our children.
We need them to rise up boldly and stop at nothing to ensure that their actions create a fairer world for all children, and to ensure that no child is left behind.
We must accelerate progress to finish the job of the Millennium Development Goals (MDGs) and go further, to reach a bold goal of ending preventable child deaths. 
We want to see zero child deaths by 2030.