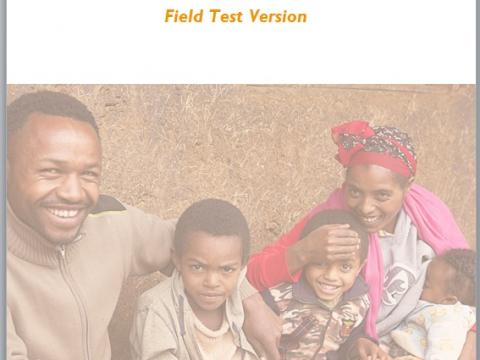 Facilitator's Guide to the 7-11 Health Strategy
Monday, January 4, 2016
Background
This Facilitator's Guide was originally produced as a companion piece to the Community Health Committee (COMM) package of materials. COMM field testing revealed that community members, although they may belong to health committees, often do not have the foundational factual information about the health topics that they are meant to address in their work. In these field tests, facilitators would attempt to answer the many questions posed by the groups when introducing the 7-11 framework, but often without sufficient information themselves, and without a resource to refer to. The need for a document that clearly summarized the factual 7-11 health information and behaviours became apparent. The question and answer format that is used in this document grew out of these field experiences, building from the types of questions that the COMM members were asking. The document aims to use language that will be understandable at community level.
Audience
Nevertheless, it is anticipated that this resource will prove valuable to audiences other than community health committees, and may be used in a wide range of settings, both among community members (e.g. mother support groups, positive deviant hearth groups) and among staff themselves.   Staff should feel free to make use of it in any way that they wish.
How to use the manual
The first section of the document focuses on foundational nutrition information, to help inform later sections on maternal and child diet. Thereafter, the document proceeds sequentially through each of the 7 pregnant women and 11 child interventions. The desired behaviors are summarized at the beginning of each section, followed by questions and answers. There is a supplemental section at the end on birth registration; not included in the 7-11 framework but equally important as the 7-11 practices.