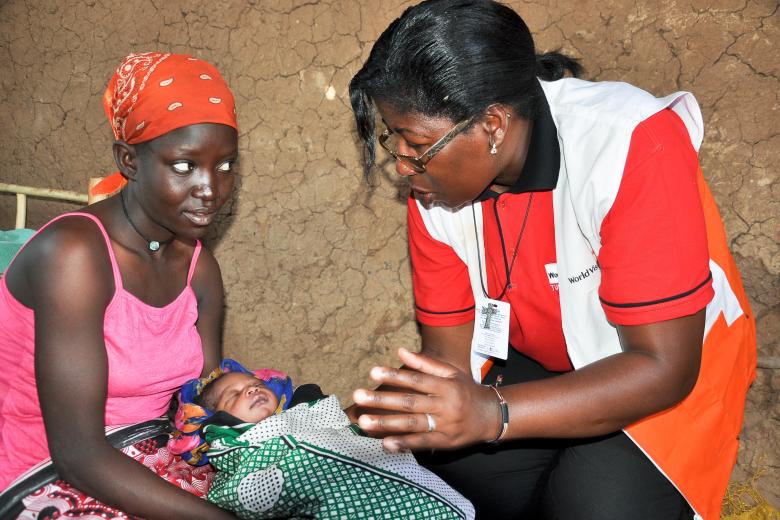 World Vision launches birth spacing project to reduce child mortality
Friday, November 8, 2013
By Peter Opiyo
World Vision Kenya has launched a Sh73 million (US$868,397) maternal and child health project aimed at improving the health of mothers and children.
The project is aimed at enhancing local and global political support to increase and sustain investments in Maternal, Neonatal and Child Health including family planning programs.
It is geared towards strengthening community awareness and civic actions for improved service delivery and use of Healthy Timing and Spacing of Pregnancy (HTSP).
Studies have indicated that longer birth spacing leads to reduction in child and infant mortality and this project is focused on reducing child deaths by advocating for recommended birth spacing.
About 25 per cent of pregnancies in Kenya are mistimed while one in every five are unwanted, calling for such interventions that would empower the communities on the need for birth spacing.
World Vision Kenya National Director, Dickens Thunde said the project team will work with leaders to sensitise the community on the benefits on birth spacing.
"The focus of sensitisation efforts will be to raise awareness about Healthy Timing and Spacing of Pregnancy," Mr Thunde said in a speech read on his behalf by Grants Acquisition director, Nick Wasunna.
Statistics from the Kenya Demographic and Health Survey, 2009, indicate that half of all pregnancies in Kenya occur less than 24 months after the preceding birth while 15 per cent of these pregnancies occur within short intervals of less than 12 months and 35 per cent occur within intervals of 12-23 months. This does not augur well for the survival of the child and mother.
The project will first be rolled out in Siaya County, where infant mortality is high. It is targeted to benefit 187,000 people. Infant mortality rate in Siaya is 135 per 1,000 live births against the national figure of 52 per 1,000 live births while Neonatal mortality rate is at 117 per 1,000 live births in Siaya against the national figure of 31 per 1,000 live births.
World Vision International Director of Birth Spacing, Susan Otchere said the project will reach187,000 community members during the three years of its implementation.
Ms Otchere said recommended birth spacing is key in improving the health of children and mothers.
"Spacing children for at least two to three years apart improves the health and survival of both mother and child," she said.
Siaya County Acting Governor, George Okode urged the community to embrace birth spacing, saying the County will support the implementation of the project.
The project emphasises on family planning and birth spacing as one quarter of married women in Kenya have unmet need for family planning. Only 39 per cent of Women of Reproductive Age use a modern method of family planning.
Unmet needs for family planning in Kenya stands at 25 per cent while that of Siaya County is at 32 per cent.
The project team will work on building existing relationships with religious leaders to create a positive environment for healthy timing and spacing of pregnancy. World Vision will include advocacy to county leadership as part of the project. 
To this end the project will train 14 Community Voice and Action groups on Governance, Health Sector service delivery systems and standards.
The project will conduct advocacy interventions through the coordinating, governance and management structures from community, sub-county, county and National Level within the new devolved system.
It will also support 100 religious leaders to participate in Channels of Hope (CoH) for Maternal Health and HTSP/FP workshops.
                                               ###