Our work in livelihoods aims to ensure:
children are well nourished and free from hunger
families with children have adequate and resilient livelihoods, income and assets
families and children have reasons and resources to be in school
adolescents develop hope and skills for a productive future.
How we do this
a) Graduating the most vulnerable families out of extreme poverty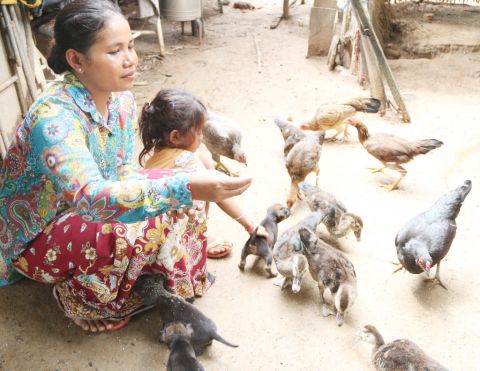 World Vision focuses on an intensive two-year programme that equips the most vulnerable families to be self-reliant once World Vision has left. We provide access to temporary food and cash assistance, savings for transformation, training, and marketing expertise to help families' kickstart a small business or access employment. Families are also taught about health, nutrition, and hygiene practices to ensure that economic gains are translated into better care for their children.
b) Building secure livelihoods and market access
Here, the focus is on strengthening families' ability to produce more nutritious food and market the excess for a regular income. Disasters often push families backward so we encourage them to build resilience by saving and managing water and natural resources more effectively. We also offer access to small loans through VisionFund.
c) Promoting sustainable employment opportunities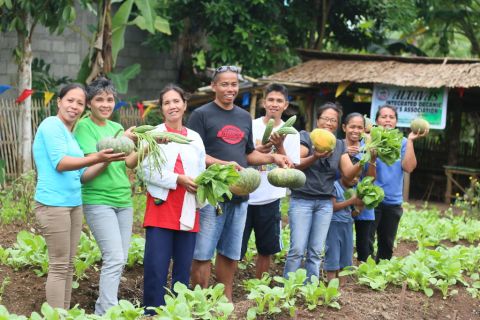 We work with adolescents to develop relevant skills for them to enter the workplace. This not only provides a potential livelihood for the future but also instils hope and aspirations for a better life. Our microfinance arm, VisionFund works with potential employers by providing small loans to promote market and employment opportunities.
d) Women Economic Empowerment
In order for children to benefit from our productive and resilient livelihoods programs, we complement our programs with positive family/gender relations, women's economic empowerment and policies that promote graduation out of extreme poverty.
Resources
External Events
World Vision in collaboration with Save the Children, ChildFund, UNICEF and PLAN International have organised a side event at CoP 23, Bonn, Germany on child rights, climate change and climate action – focusing climate change action for and with children, with a specific focus on children's rights in a changing climate. The event will be hosted by members of the Children in a Changing Climate Coalition. Read more HERE.
News
Largest Non-Governmental Climate Insurance Programme Launches for African & Asian Smallholder Farmers VisionFund International, World Vision's microfinance arm and Global Parametrics, a new venture funded by the United Kingdom's Department for International Development (DFID) and by the InsuResilience Investment Fund, set up by German development bank KfW and managed by Swiss-based impact investment manager BlueOrchard Finance. Financing for the initial preparation and assessment required to implement the programme came from the Rockefeller Foundation and FMO, the Dutch development bank.
For more information on our livelihoods work, contact: Richard Rumsey and follow @Rumsey_WVision