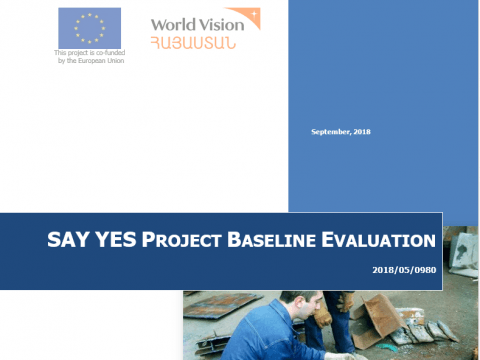 SAY YES PROJECT BASELINE EVALUATION
Monday, September 30, 2019
This survey reveals root causes of unemployment among Armenia's youth. 
The unemployment rate among youth aged 15-35 comprises 70%. The young people studying at school, vocational and higher education institutions comprise a great number among this group. Work and study are incompatible for the overwhelming majority of them. Job opportunities are not also great for this group, since they have not completed their study yet and do not have professional qualification.
This publication was produced with the financial support of the European Union. Its contents are the sole responsibility of World Vision Armenia and do not necessarily reflect the views of the European Union.