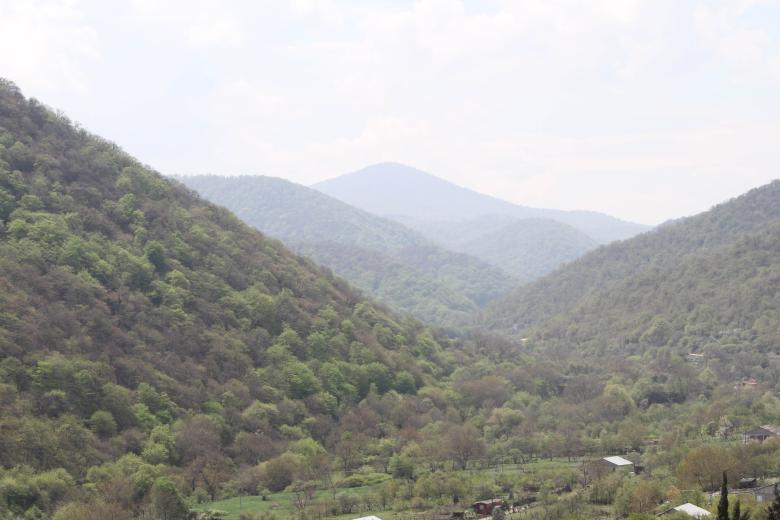 Children, civilians and civilian infrastructure in Armenia heavily affected by the fighting between Armenia and Azerbaijan forces
Wednesday, July 15, 2020
Since 12nd of July, fighting has started between Armenia and Azerbaijan forces with usage of heavy weaponry that reportedly resulted in fatalities in both sides.
Eight bordering communities in Armenian Tavush Marz (region in North-East of Armenia) have been under fire since July 12nd, strongly affected by the fires and bombing on the civilian population and infrastructure; six of the communities being involved in World Vison Armenia's Ijevan Area programme activities and serving 589 children. Unmanned combat aerial vehicles shelled the civilian infrastructure of the city of Berd, where World Vision Armenia operates.
World Vision is strongly concerned about the safety and well-being of children and adults in the communities, as well as its staff working right in the affected communities.
"We are now monitoring the situation to understand how it is impacting the communities and children we serve to make a decision to temporary suspend or hibernate World Vision programmes in the area. Our main concern remains the safety of the children as well as the negative impact of fighting on their psychological health", says World Vision Armenia National Director Zhirayr Edilyan.
World Vision is calling to stop the fighting and join the call of the UN Secretary-General to declare a global ceasefire during the COVID-19 pandemic.
"In World Vision we pray for the quick resolution of the situation so that no child's life is affected, and World Vision is able to continue its smooth operations in the area", says Zhirayr Edilyan.