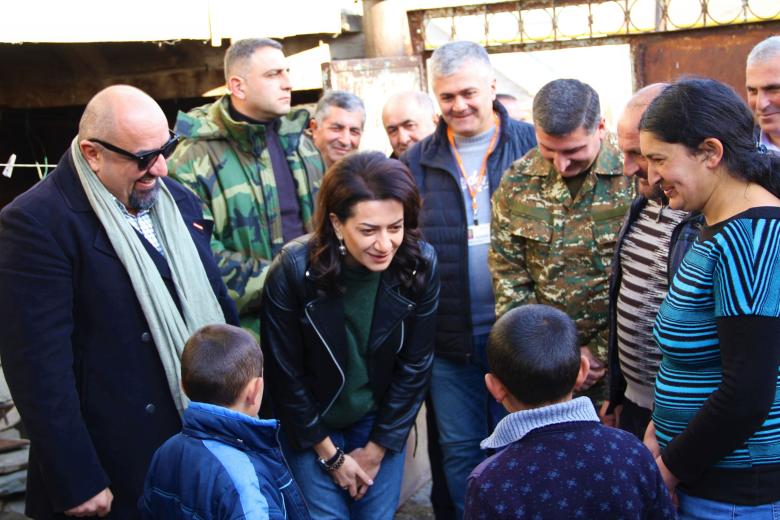 World Vision Armenia hosts Anna Hakobyan in Tchambarak
Wednesday, November 27, 2019
World Vision Armenia hosted Anna Hakobyan, the spouse of the Armenian Prime Minister, to present poverty reduction interventions in Tchambarak area, as well as World Vision's community services for the children in vulnerable situations aiming to serve children's educational and development needs.
Anna Hakobyan visited two families that had significantly increased their stable income due to World Vision's support within "Poverty graduation" approach and excessive social work.
Later in the day, Anna Hakobyan visited the after-school service World Vision Armenia established in the premises of the Drakhtik Village school of Tchambarak area to provide community-based services to the most vulnerable children of the community.
World Vision has established similar services in 12 communities of Gegharkunik Marz, and is planning to expand the geography of these services reaching 44 communities throughout Armenia.
The after-school services are helping the most vulnerable children of the communities to have the homework done with the teacher's supervision, enjoy healthy, nutritious food, as well as gain important life skills and participate in series of extra-curricular classes – drawing, handicraft, theatrical, etc.