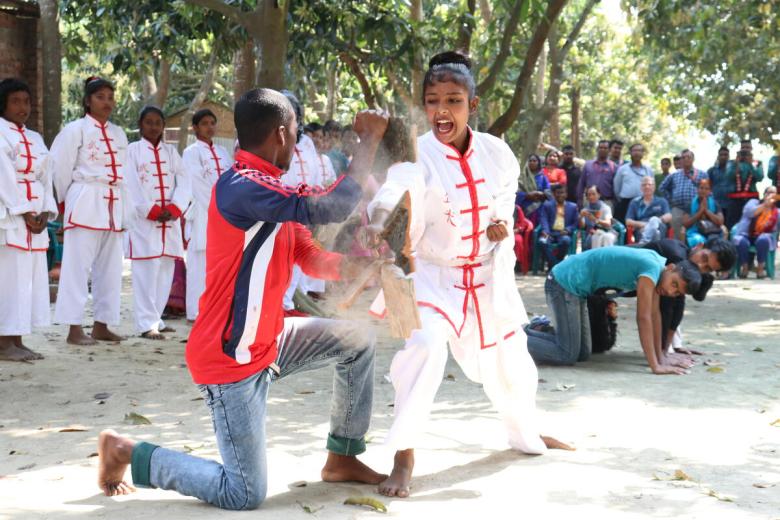 Girls use martial arts to fight gender customs in Bangladesh
Friday, May 21, 2021
16-year-old college-going girl was beaten with sandals in a Bangladesh village market. Hundreds of bystanders watched without protesting. The teenager later attempted to take her own life.
Thirteen-year-old Shamima found herself in a similar situation. Shamima, a student, was on her way home when some young local men started making lewd comments. She repeatedly asked them to stop.
Her harassers were not prepared for what happened next. Shamima, who had started taking Karate and Wushu lessons only a couple of weeks earlier, started defending herself until the men ran away from the scene.
Like Shamima, a total of 145 girls aged 11-16 years old from remote villages were given a six-month self-defence training course under the Shahosh (courage) initiative by World Vision in Bangladesh.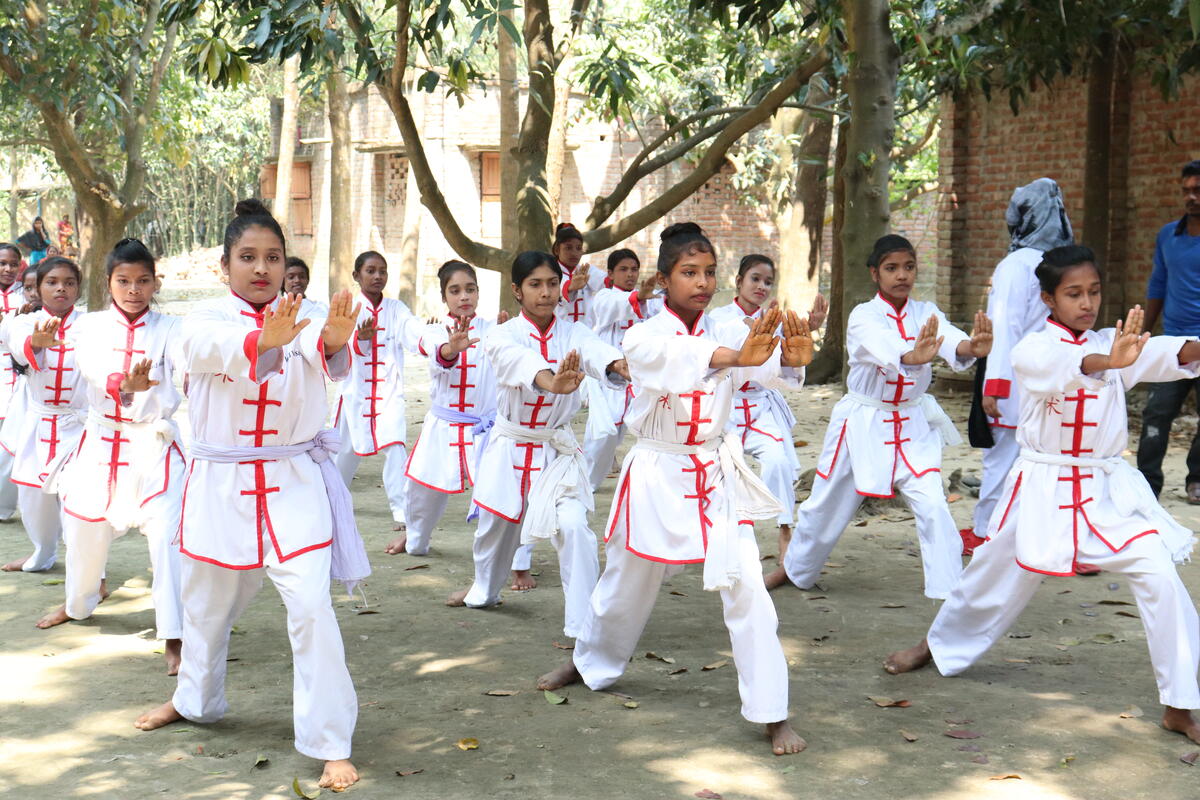 Shahosh teaches girls to defend themselves from gender-based violence including rape and sexual abuse, forced prostitution, child marriage, dowry-related violence, sex trafficking, and forced labour.
"I had not learned all the moves by then, but, when they realised that I knew karate, they ran away immediately. This proves how effective self-defence is," says Shamima.
"Since that incident, everyone started calling me 'Karate-man' and stopped harassing my friends and me for good," she added.
Shamima and 59 other girls are now preparing themselves for their first karate belt test. Several girls from Rangpur have already earned their yellow, orange, and green belts. The general order of karate belts is white, yellow, green, blue, brown, and black.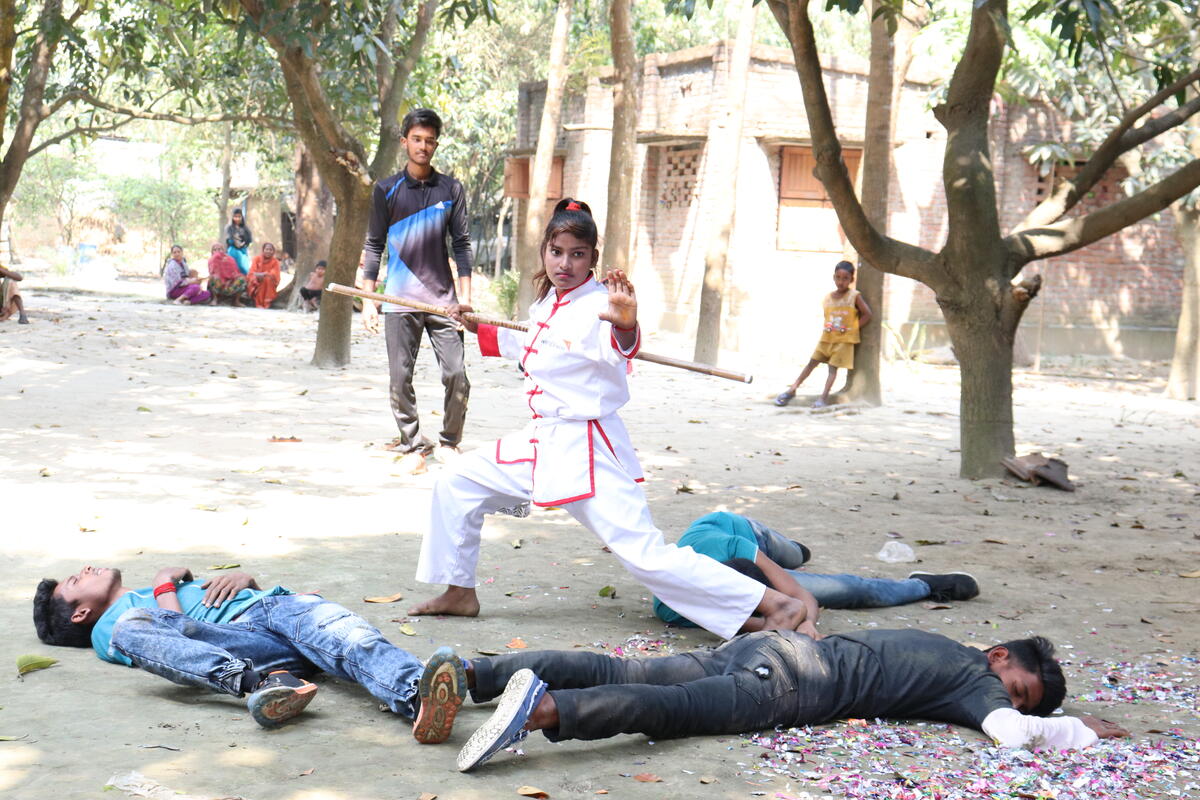 "An overwhelming majority of them have the [ability to participate] in the national team and earn a medal. If they can be trained for a few more months, they can easily earn a black belt," says Ruma Akter, the lead female coach of Rajshahi's Shaolin Wushu Tai Chi Kung Fu Academy of Shahmukhdum.
Md Zahidul Kabir, National Coordinator of the Social Inclusion and Policy Analysis Programme of World Vision Bangladesh, believes girls should be taught martial arts to establish that women are not the weaker gender.
"It is not like that the girls will defeat the boys every time… Rather, it is more about changing society's outlook towards girls, that they are not weak and they know how to protest," says Zahidul.
"Besides, karate is not only all about self-defence. It boosts the confidence of girls and helps them grow stronger, both mentally and physically," he adds.
Eighth-grader Shapla says the training has made her feel more empowered and helped her develop high self-esteem.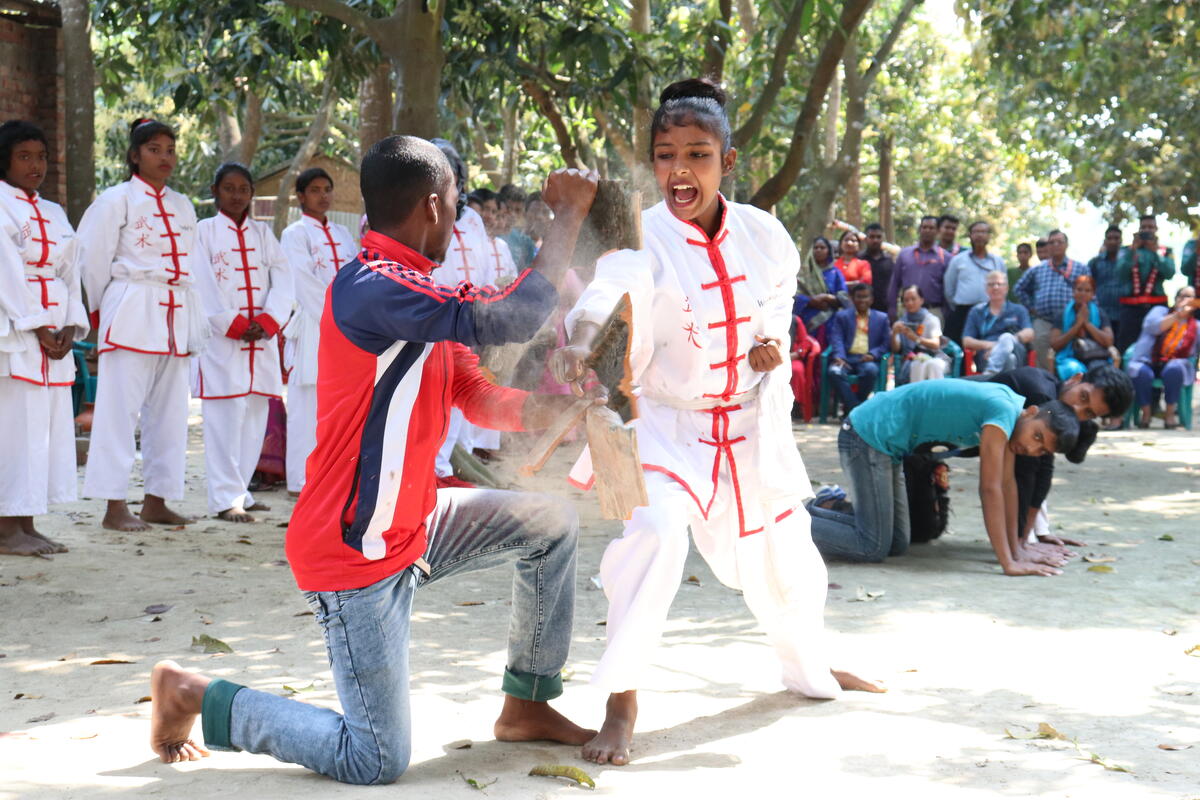 "Now, my parents don't feel insecure when I am out of the house. The villagers respect us when we go to the karate class wearing our uniform," Shapla says.
But the transformation was not so easy. A number of girls shared that, initially, their parents were reluctant to send them to the classes as they had to practice with boys.
"Many people of my area found it unacceptable that boys will mingle with us, which will be perceived negatively during our marriage," says Urmi.
"Many of them directly came to our house and forbade us from going to the karate class. They would say, 'You are a girl, what is the use of learning such a thing since you will be married off soon?'" she recounts.
But after the first phase of the karate lessons, more and more mothers began sending their daughters to learn martial arts, defying social obstacles.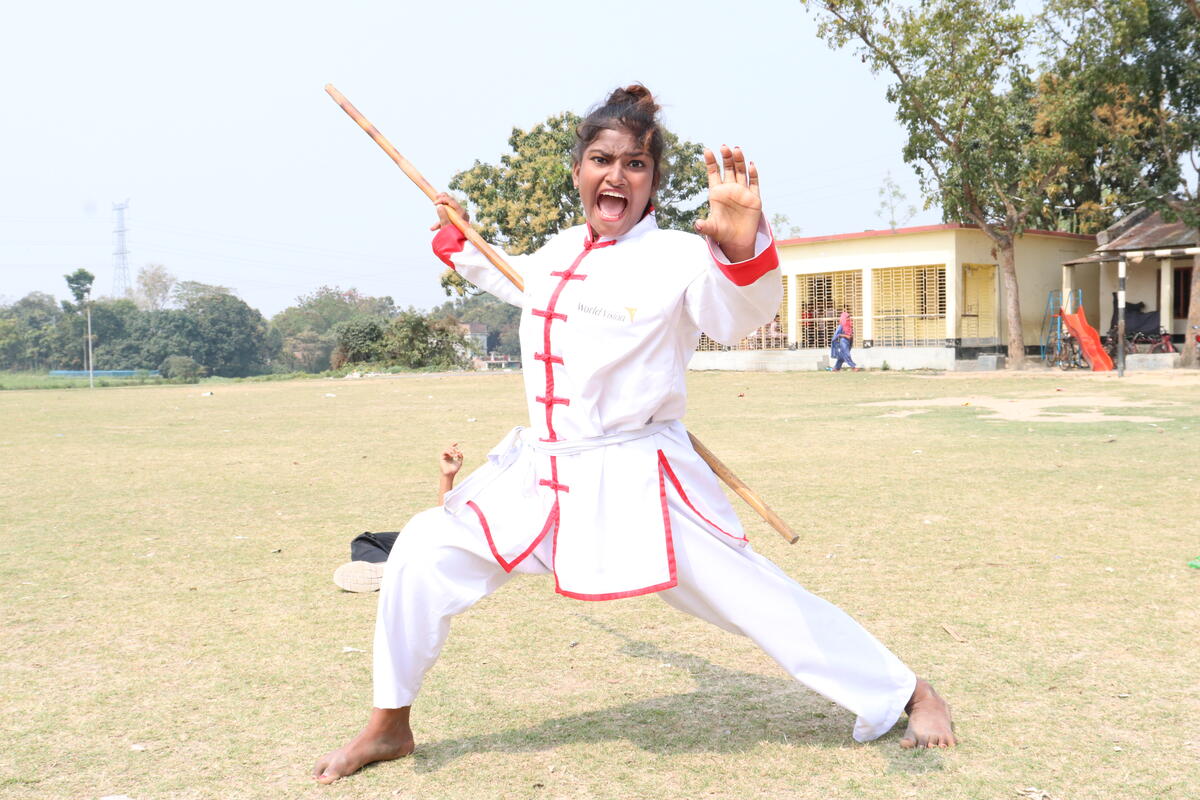 Apart from teaching the techniques for combating gender-based violence, the Shahosh initiative has also been engaging boys with training on positive masculinity. The Shahosh Boys Group are learning the concept of gender, recognising violence, and understanding their role in preventing it.
Currently, World Vision Bangladesh is aspiring to extend the initiative and train a total of 245 girls in eight districts.
"We believe that not only girls but every adolescent should also learn the techniques of self-defence and like many other countries, martial arts should be included in the physical education syllabus in our national curriculum in the secondary schools," says Zahidul.
Inspired by the Shahosh initiatives, a new project "Promoting Gender Transformative Child Protection and Life skills" has been created, supported by donors in Taiwan.
The project will train 1,200 school girls in martial arts and 3,738 boys and girls will learn Life Skills Based Education.