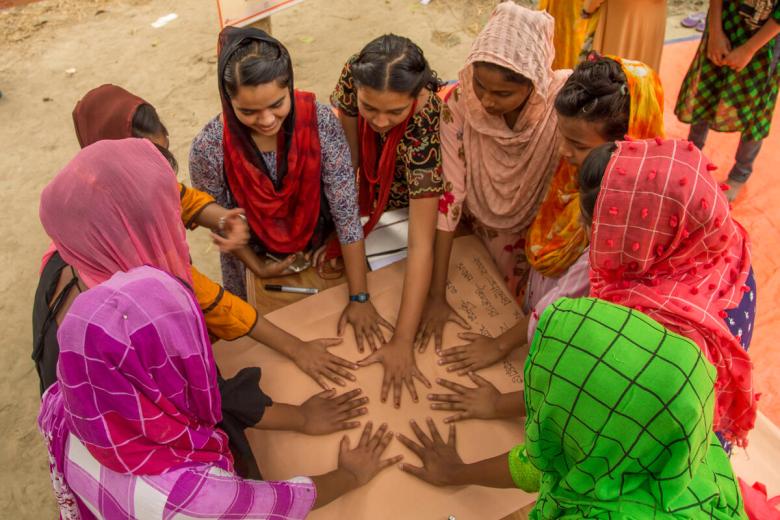 Girls' health, nutrition and hygiene: Hira's story in Bangladesh 
Thursday, May 20, 2021
Hira, 16, is a member of World Vision-supported Jalkata Golap Adolescent Girls Club under the BIENGS project funded by the European Union. This is her story.
I am Hira, a member of Jalkata Golap Adolescent Girls Club in Bangladesh.
I can feel change within me after joining the club. Now, I know in detail about health, nutrition and hygiene practices. Before, I knew very little.
It's very important girls know about these issues. I can even freely discuss the need to stay clean, eat nutritious food and the changes that happen during adolescence with family members and friends.
Now, I take iron tablets from the community clinic and I've also received the TT (Tetanus) vaccine. These are vital for every girl.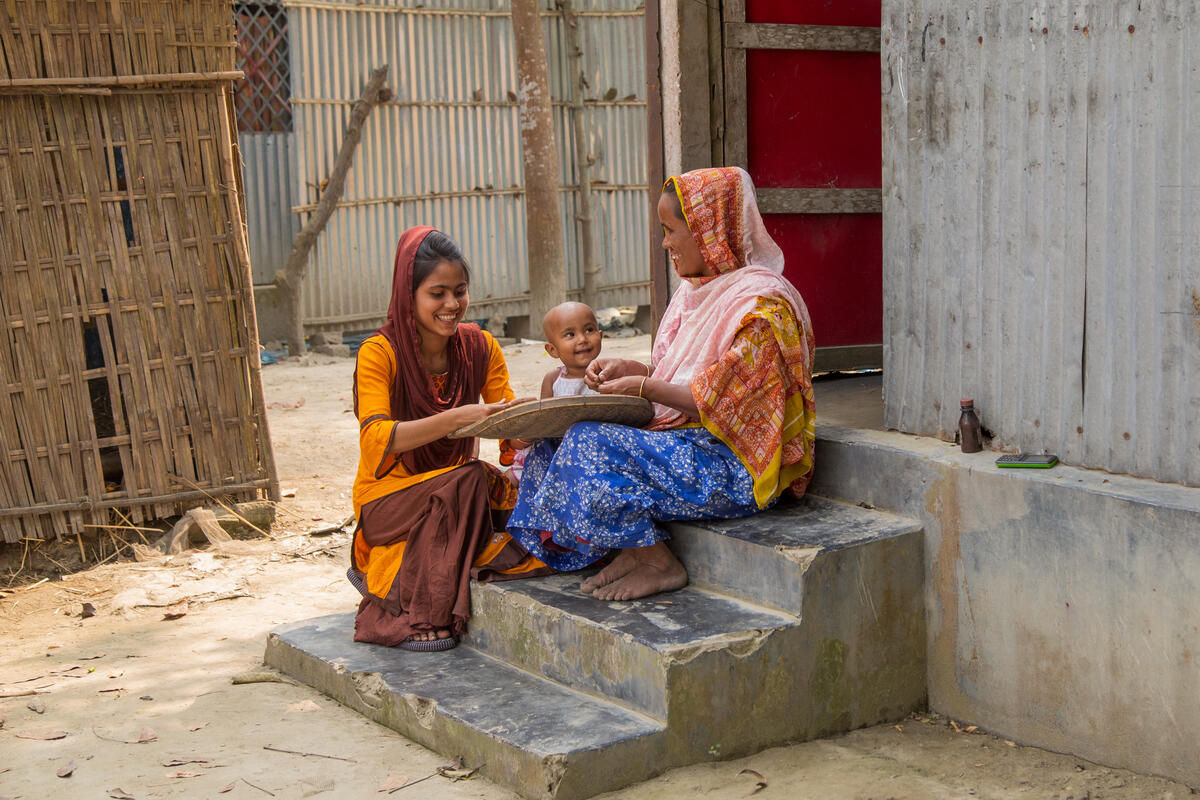 Our club activities are interesting. We enjoy playing games and take part in sessions where we learn about food, physical growth, hygiene and gender discrimination.
Last year, when COVID-19 broke out in Bangladesh and around the world, our club activities stopped.
The pandemic affected my life. My father lost his job when the factory where he worked closed. He had to return home from Dhaka.
Our family fell into financial crisis. We did not have enough food to eat. We suffered.
I was confined within my home, because our school was closed. I couldn't meet with my friends. Going outside our home was restricted.
Our Shumi apa (Community Nutrition Promoter of the BIENGS project) communicated over the phone regularly. She asked how my family members were doing. I also talked ;with my friends over the phone. It helped my mental health.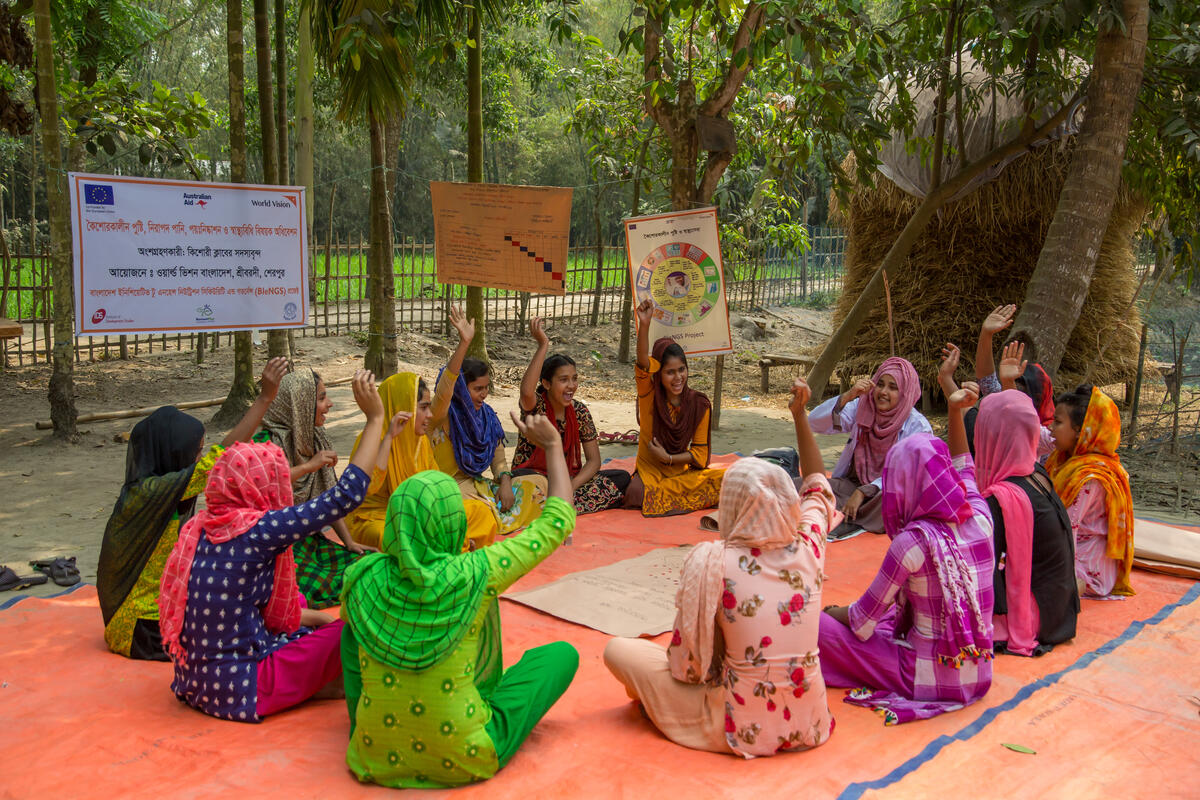 When the situation became a bit more normal, our club activities resumed in a limited fashion, following health safety measures.
The club activities and my friends from the club were a big psychological support during the scarier moments of the COVID-19 pandemic.
My mother and father encourage me to participate in the club, because they know I am learning great things, and they can see a change in me. 
In the club, we also listen to stories. One story moved me - a girl my age used dirty cloth instead of a sanitary napkin during menstruation. She became sick and died.
The story was shocking, but we learned the importance of maintaining hygiene during menstruation. Later, I told the story to my classmates.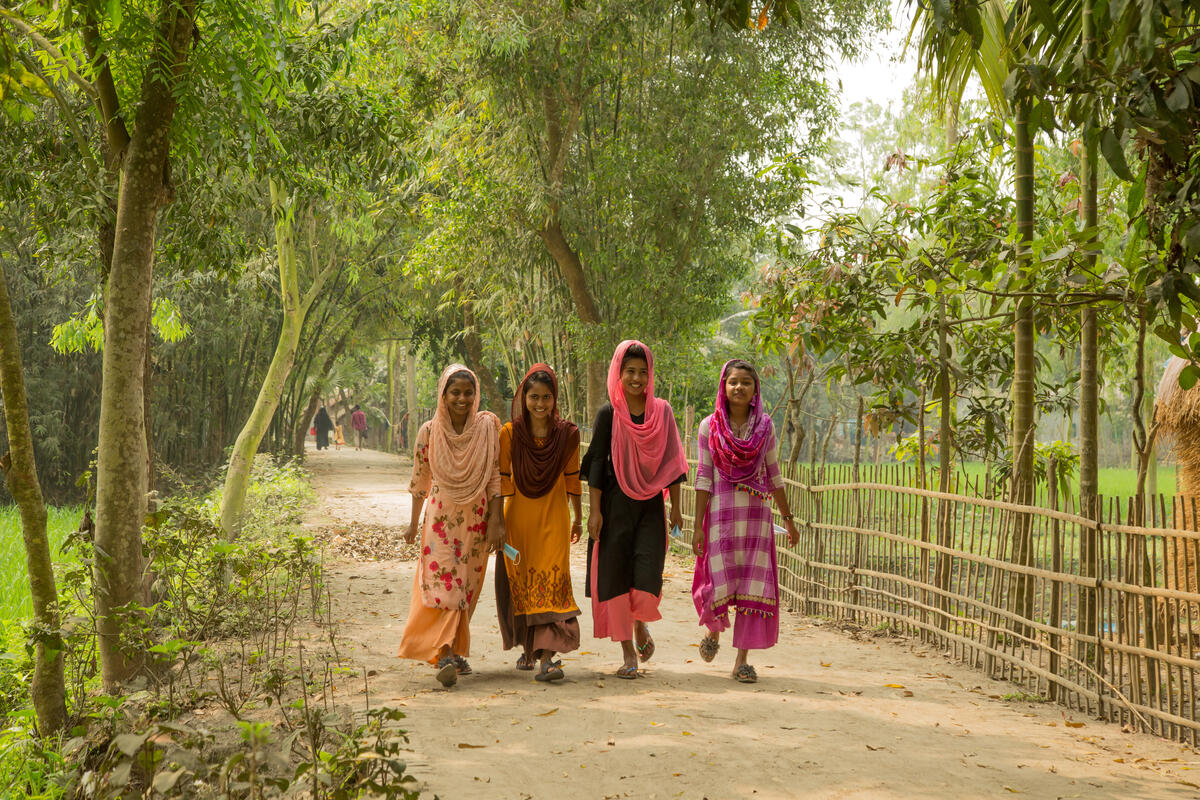 The session topics are very important. We discuss problems in a group and work together to solve them – for example the effects of child marriage, the necessity of food and nutrition for adolescents, and importance of education for girls.
These things inspire me.
A total of 672 Adolescent Clubs have been established at village level in Bangladesh, with 15,075 adolescent girls between 10 and 19 years old participating. Girls learn about improved life skills, health, nutrition and WASH behaviour.