An innovative way to support hard to reach flood-affected people
Monday, January 27, 2020
This is already widely accepted that Bangladesh is one of the most vulnerable countries to disaster. Disaster, on one hand, may impact most adversely like taking lives. On the other hand, disaster may intense poverty by damaging all the available resources for livelihood. If the proper rehabilitation process is not taken immediately the poverty can be worse. Simultaneously, this could adversely impact the reconstruction and sustainable recovery of the affected people. If we observe the trend, the frequency and intensity of natural disasters in Bangladesh have been following an increasing trend which can be a treat to our economic development as well. In spite of having initiatives from the Government of Bangladesh, one of the key challenges remained to provide immediate life-saving support to the affected community.
The core reason is delaying in identifying the most affected people and ensuring that assistance efforts reach those who need it most. Because there is no developed digital system to identify the beneficiaries and monitor the system in a cost-effective way.
To address this challenge, World Vision Bangladesh piloted an innovative solution under the project named "Strengthening Cash-Based Programming in Hard to Reach Areas" for 10 months (2019-2020) supported by GC Innovation Fund. This project was implemented at four villages (LenguraHaor, ChitingbariHaor, JamlakandiHaor&GhoramaraHaor) from two Unions of Goawainghat Sylhet to test innovative solutions for cash-based programming (CBP) and improved monitoring capacity in hard to reach vulnerable areas. The rationale behind selecting these areas is the flood vulnerability of northeast Bangladesh. This is estimated that around 70% of households from the proposed areas lost their means of income and livelihoods. In addition to having devastating losses, the situation forces poor people to resort to negative coping mechanisms like reducing food intake or taking loans to support their reduced livelihood options.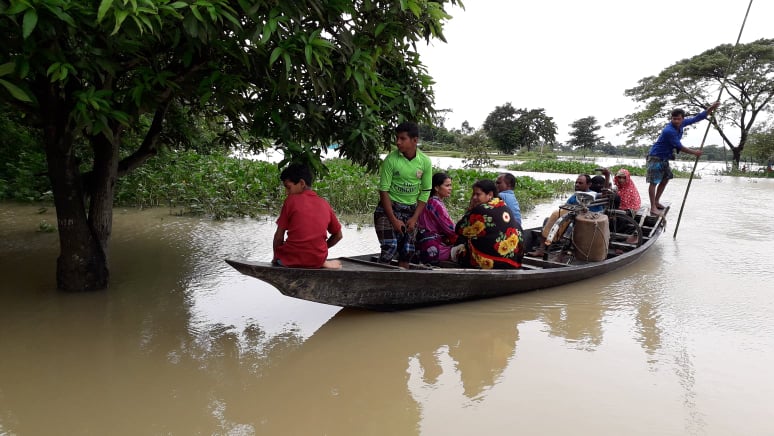 This project promoted three innovative solutions. First, beneficiary profile and distribution monitoring were done by Last Mile Mobile Solution (LMMS). Second, distance monitoring took place by Kobo collect tool. Third, mobile money was transferred through bKash.
LMMS is a stand-alone technology solution that was developed in collaboration with the IT industry. It combines software applications with custom hardware to digitize (and simplify) beneficiary registration, verification, distribution planning and management, monitoring and reporting with the ability to integrate with third-party applications. There are several basic differences of LMMS with the traditional system. In the traditional system, beneficiaries were selected by consultation and developing vulnerability mapping manually and data entry was required for data analysis. While in LMMS, vulnerable households were shot-listed in consultation with the village people. Data was collected from the shortlisted people by using LMMS which provided the list of most vulnerable people with criteria.
Data entry took place at once while data collection. Thus, data analysis became more convenient. The profile of each beneficiary is created and data of every beneficiary is saved which can be accessed anytime by the concerned people from even at a distant place.
To monitor distribution, ongoing distribution monitoring tools has developed and uploaded in KoBo collect. During the distribution period, projects have been facilitated ongoing distribution monitoring through using KoBo collect tools box. 20% of the total beneficiary has been interviewed in time of distribution by using this tool. Kobo collect is the main tool for distance monitoring.
After creating beneficiary portfolio, a list was displayed in the Union Parishad and respective village public spaces for ensuring proper accountability mechanism. A total of 651 beneficiaries from 150 households received cash 4500.00 BDT (Around 53 USD per household) through MMT (Mobile money transfer-bKash). A study shows that 83% of the cash was spent on livelihood, 54% of the cash was spent on food and 51% was spent for medical purposed and 35% was spent on education. Several households bought goats and ducks which can contribute to improvement of their economic condition in future. A project beneficiary said, "Earlier we received 3 kg to 5 kg rice which was not easy to get because of the cost involved and distant location. But we never received any cash support before. I could not have earned BDT 4500 ever at a time".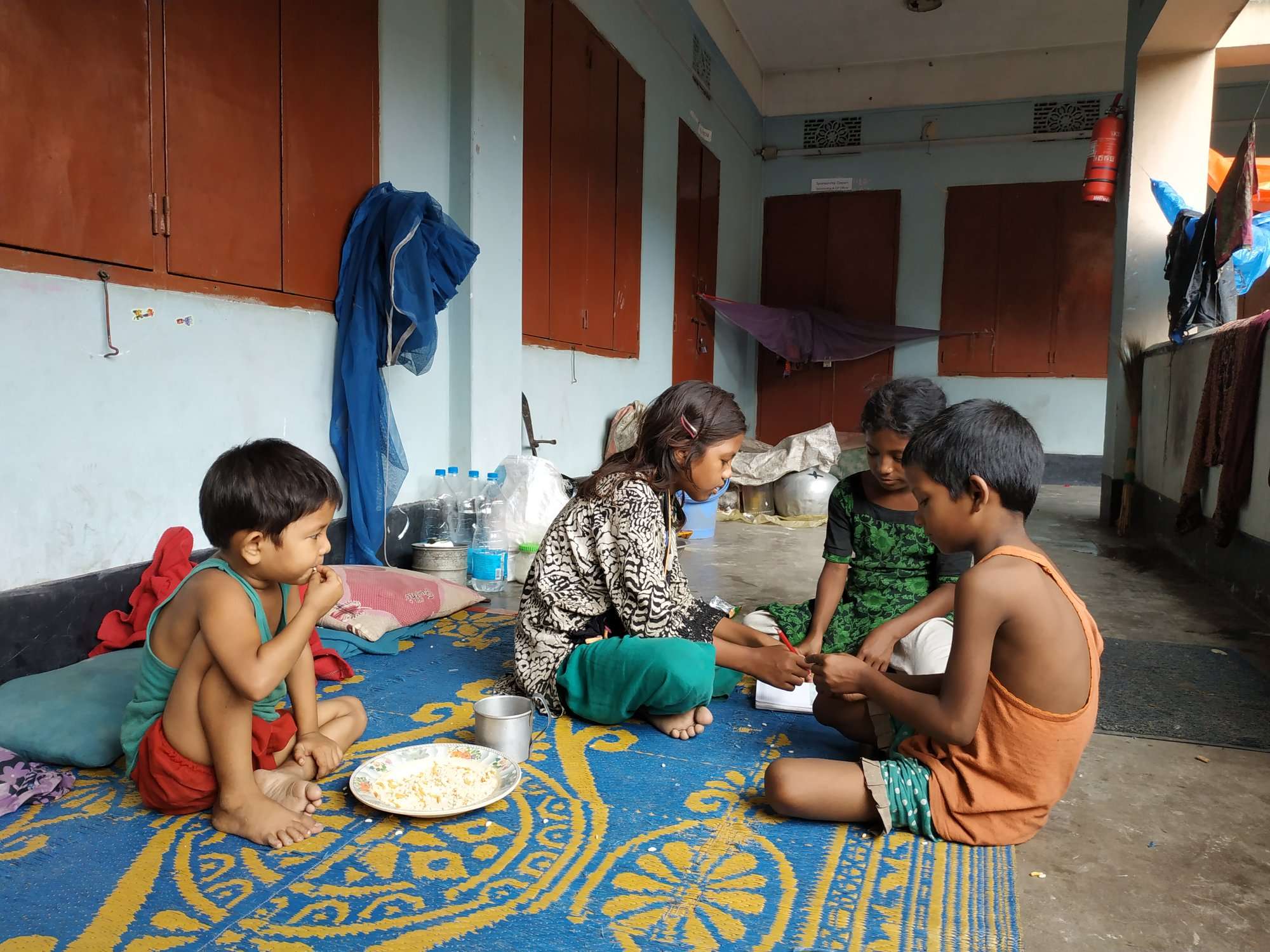 This piloting innovative initiative seems to be much effective in comparison to the traditional system. While considering the expansion of the project, several aspects should be taken into consideration. A market assessment was conducted before the project to explore if cash transfer would work in that context which showed that feasibility. Such studies are required if a new context is chosen for such initiative.
This project proved to be cost-effective as the total budget of the project was 44,691 USD that developed innovative systems for distribution and monitoring in a more effective manner. For ensuring accountability in the beneficiary selection and distribution; the beneficiaries were debriefed about complaint box, mobile number for complaint, help desk, complaint register and resolve mechanism. Through this process, seven complaints were received and resolved. This warrants the attention that establishing proper complaint mechanism is vital for ensuring acceptance and wider community engagement. Most importantly, engagement of the local government was vital in the process as Union Parishad (UP) chairman endorsed the list of beneficiaries and money was distributed in the presence of the UP chairman and members.
In short, we need innovation to support the rehabilitation process more effectively of the flood-affected people. This pilot project reveals that again. Such initiatives may contribute to stepping forward toward digital Bangladesh as well. Thus, the Government of Bangladesh and all the concerned stakeholders may collaborate in taking forward such innovative approaches.
Written by: Bipasha Dutta, National Coordinator- Strategy, Innovation and Knowledge Management, World Vision Bangladesh