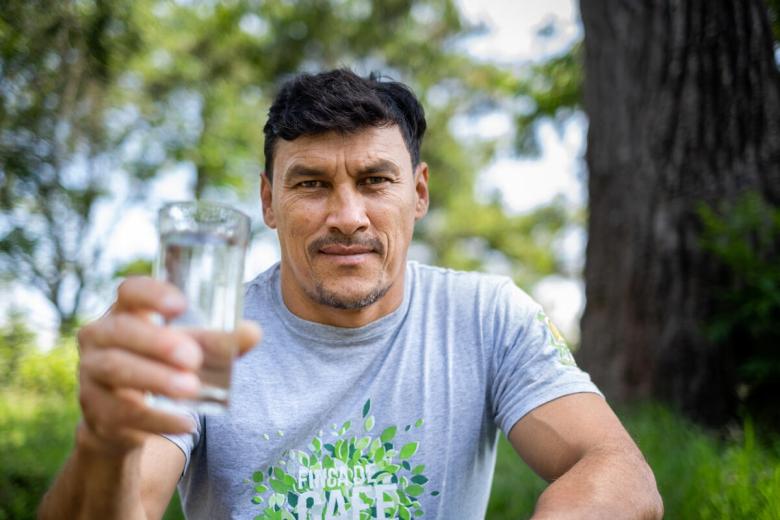 Putting ecosystem restoration into action in Honduras
Friday, May 20, 2022
Coffee farmer Genrri is on a journey of ecosystem restoration in his village.
Describing his Honduran coffee-farming community 25 years ago, Genrri says, "We needed water, suitable for human consumption. We needed to protect our community. It was a huge mess of contamination, and we couldn't pass this down to our future generations."
Through our Transforming Household Resilience in Vulnerable Environments (THRIVE) initiative, Genrri is a farmer who's seen the importance of ecosystem management and restoration firsthand — not just for his coffee farm and cooperative, but for his family, neighbours, and entire region where he lives.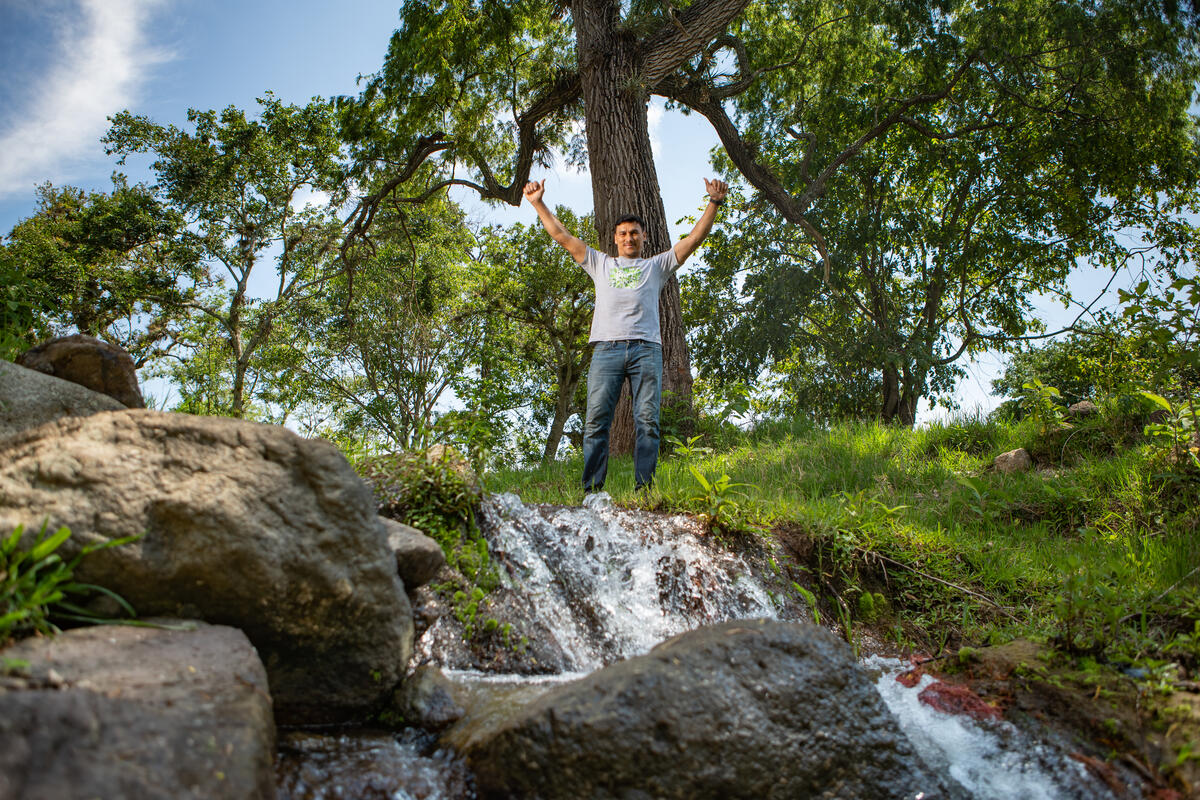 The Water Problem
In the mid-1990s, Genrri's town, San Marcos, began growing too fast to keep up with the area's existing infrastructure.
When the community decided to use the nearby Río Hondo as their water source, leaders quickly realised they needed to protect the river from surrounding farming contaminants.
Though the town bought a piece of land, and some protective measures were taken initially, it wasn't enough.
Fires and unrestrained logging exacerbated widespread deforestation, and the community just couldn't get enough clean water for their increasing needs.
At that time, the river's flow was weak and its water unclean.
"There was no diversification in crops. People only planted coffee and … many times water arrived contaminated because the cattle passed through the micro-basin or there was contamination from the waste of coffee processing, Genrri explains.
"Before, when tests were carried out in the Río Hondo, the water flow only reached 240 gallons per minute, which was very little for communities that were growing so much in population."
Genrri and other coffee producers called a meeting. They realised another vital layer of the water problem: Their own coffee waste was going into the river and polluting the water they needed for their coffee production.
"It was a disaster!" Genrri says. "A change was necessary, because we were destroying our community."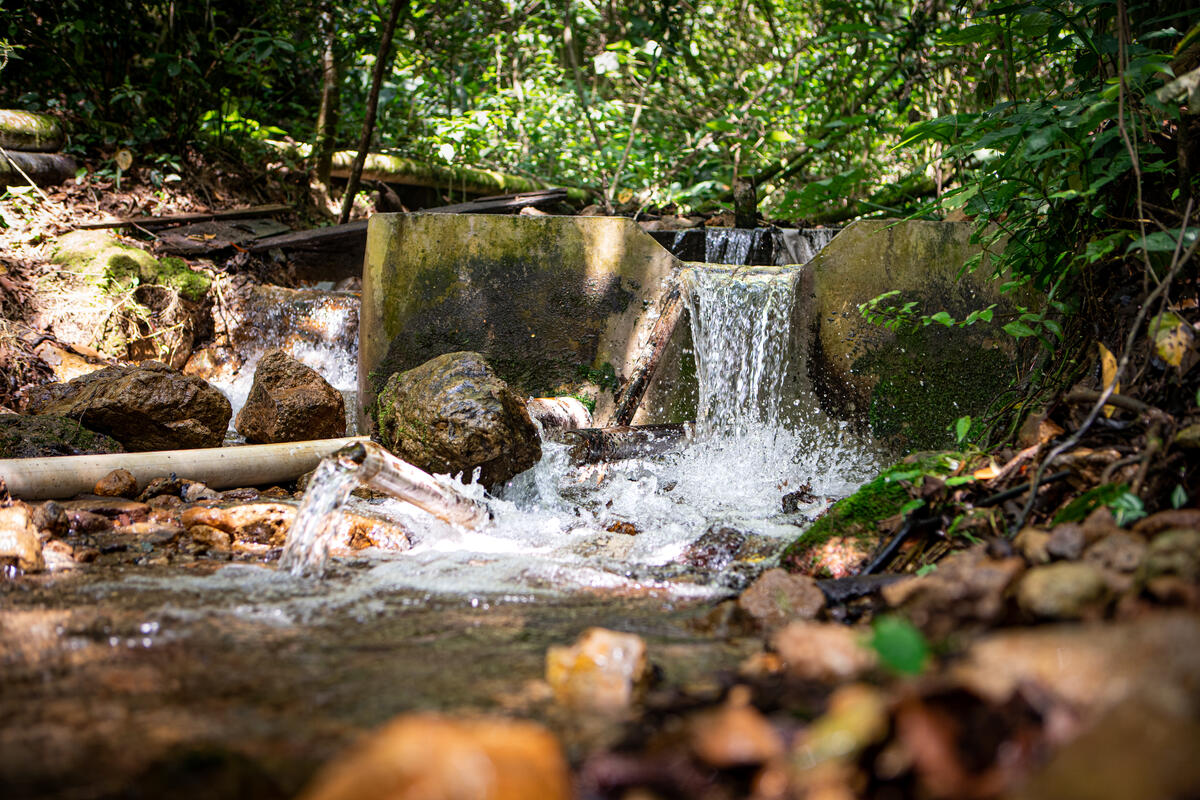 The Ecosystem Restoration Solution
Initially, the protected area San Marcos bought for the watershed around 1998 was an acre in size.
When abundant clean water was still scarce a decade later, Genrri and the other farmers knew a bigger commitment was needed.
"We made the decision to buy a piece of land in order to reforest it," Genrri says. "We did it to reduce water pollution."
While they put up fences around the watershed to keep loggers and cattle out, farmers like Genrri also committed to stop using chemicals in their coffee production.
"Now we have the entire area protected, including land purchased by the municipality, by the cooperative, by the San Marcos Ecological Association and other institutions, although there are still some private areas. We have a total of 11.3 acres of protected, lush forest."
In Genrri's words, the change "is something extraordinary, something that is priceless."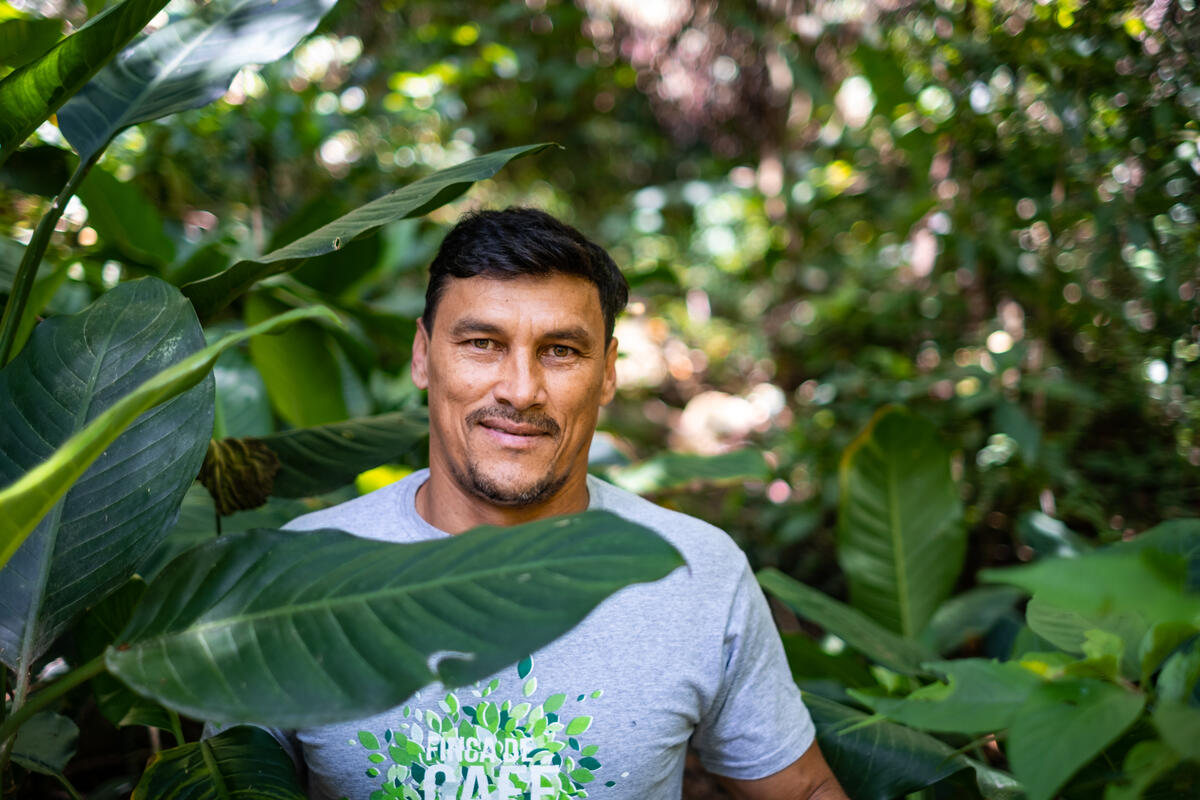 A Real Transformation
Today, the Río Hondo watershed gushes out almost 3,000 gallons of crystal-clear water each minute — more than 12 times its initial output!
"We never imagined that the water would increase so much ... Imagine that! This is daily and per minute. That is a big surprise. It makes me think that what we're doing is worth it," Genrri tells us.
One of the biggest challenges was changing people's behaviour.
"We've achieved changes by involving people in different trainings about environment protection; here we have received the support of World Vision. I think that by our example we've made people see the changes that occur if we try," he says.
"We have reduced water pollution from coffee processing in the community and here in the area we have reduced pollution by almost 90%," he adds.
Their whole operation is organic, which has opened up better sales options for their beans.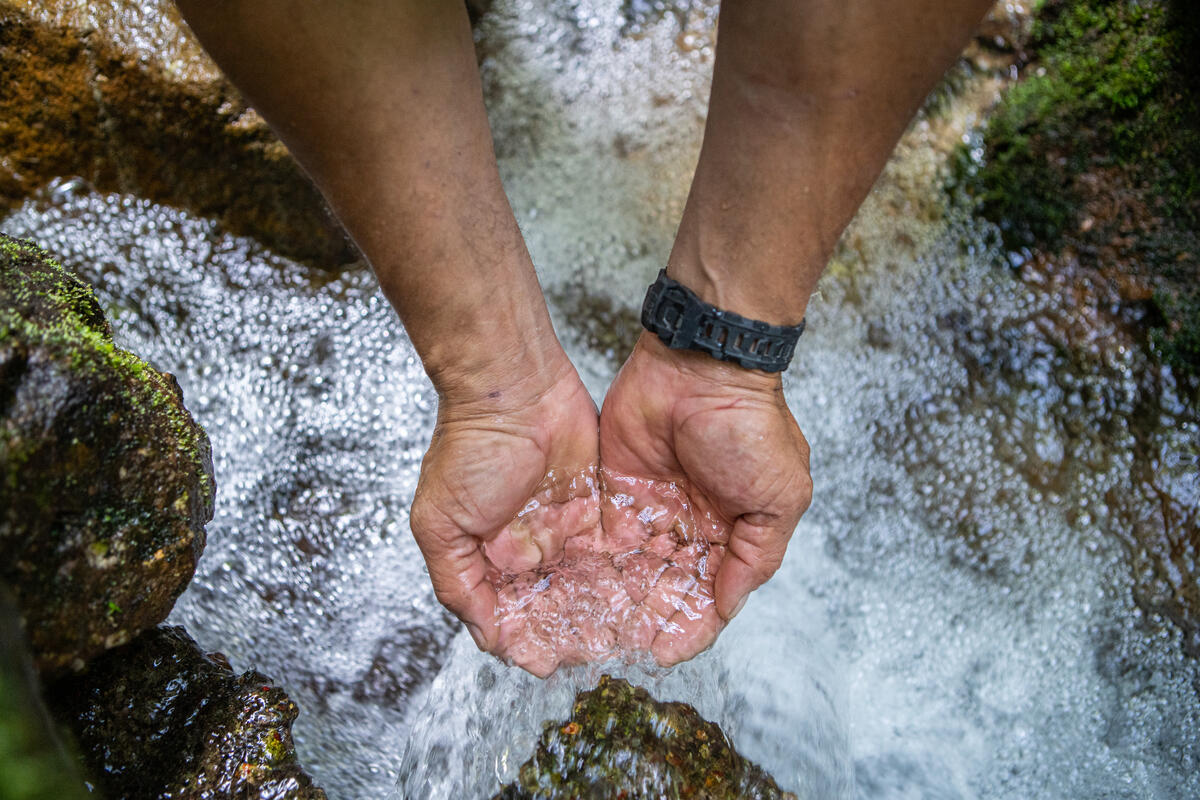 The Results
Restoring this landscape has proved a holistic endeavour for the community. Along with plentiful clean water for San Marcos citizens and the coffee producers, "Now we can sow other things," Genrri says.
"We produce bananas, avocados, lemons, and cassava among other things. In fact, in the food area, if before we were at 2% of our potential, now we have elevated our production to 25%."
But coffee — and the environment — remain the focus.
"On the subject of coffee, we are seeing the results of organic production. We are more interested in quality than quantity. We are more interested in what we are doing to the planet because we understand that the lands that we have around us must be cared for. If everyone took care of their part, the world would be more reforested."
The community's commitment to the land is making waves throughout the coffee community, especially in Honduras.
"Many producers have come to know what we have been doing to take care of the environment. People have come here from Guatemala; people from almost all over Honduras have come to see this experience."
Honduras THRIVE (Transforming Household Resilience in Vulnerable Environments) is a six-year economic empowerment project that will help 14,000 farmers sustainably provide for 70,000 household members by generating income and improving resilience.
By Elisabeth Rickard and Cathy Turcios.