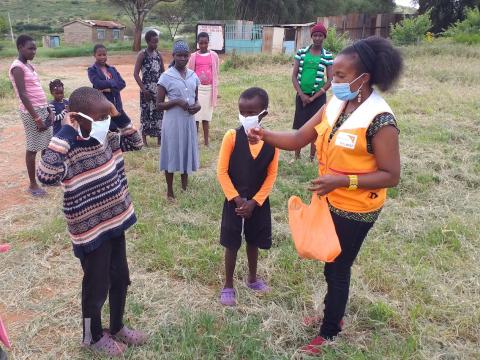 Caring, Loving and Supporting Children during the COVID-19 Pandemic
Saturday, May 9, 2020
Sarah Ooko, World Vision Senior Communications Officer, Kenya
Ten-year-old Elijah smiles shyly as he learns how to wear a mask at Ilbisil Primary School and Rescue Shelter situated in Kenya's Kajiado County.
His eyes are fixed on Tabitha Mwangi, the Manager of World Vision's Osiligi Area Programme in Kajiado, who is demonstrating the mask wearing process.
"These masks help to stop the spread of this new disease known as COVID-19. When you're wearing them, make sure the straps go behind your ears on both sides," says Tabitha as Elijah listens keenly, while nodding his head in agreement, every once in a while.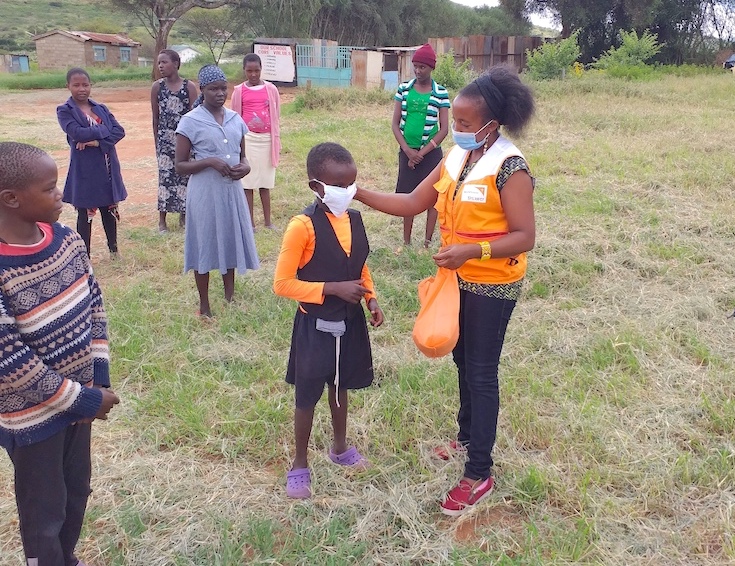 "This is my first time to use a mask. I have never seen this thing before," he says excitedly while adjusting to its presence on his face.
Elijah is one of the 19 children (3 boys and 16 girls) that currently call the institution home. The rescue centre offers refuge to children fleeing various forms of abuse such as Female Genital Mutilation (FGM), child marriage and child labour.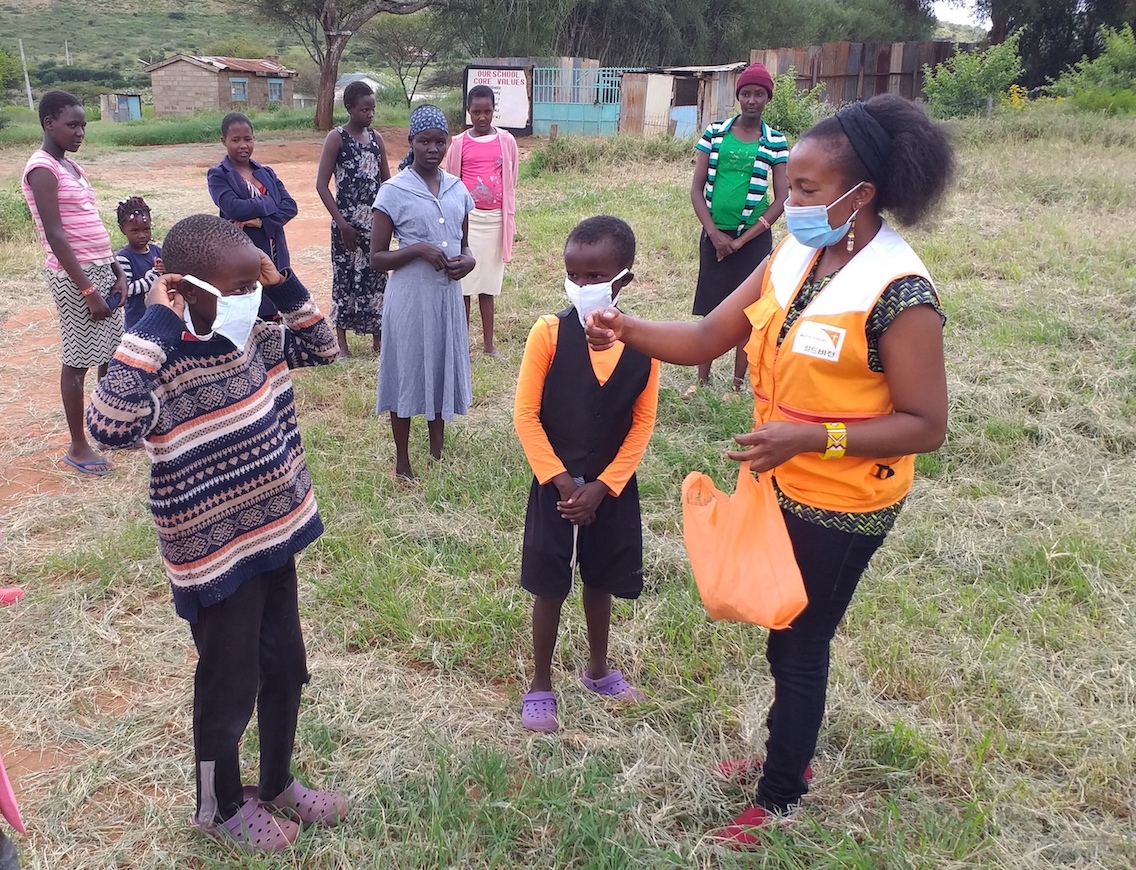 Aside from the support received from World Vision, the centre relies majorly on contributions from well-wishers and churches.
These revenue sources are now scarce, following the closure of churches and travel restrictions put in place to minimise the spread of COVID-19 in Kenya.
Also, as unemployment rates spike and businesses struggle to survive due to the disease outbreak, many people who would have liked to offer financial support to the rescue centre can no longer do so.
"Since the lockdown started, it has been difficult to get foodstuff from well-wishers from Nairobi. And with churches closed as well, we hardly have people coming to support us," said Rhoda Nangoru, a teacher who takes care of the children at the rescue centre.
To help address this challenge and cushion the children from the adverse effects of the pandemic, World Vision staff visited the school and replenished their stock of food items through the supply of cooking oil, maize flour, rice, potatoes, milk, vegetables, sugar and beans.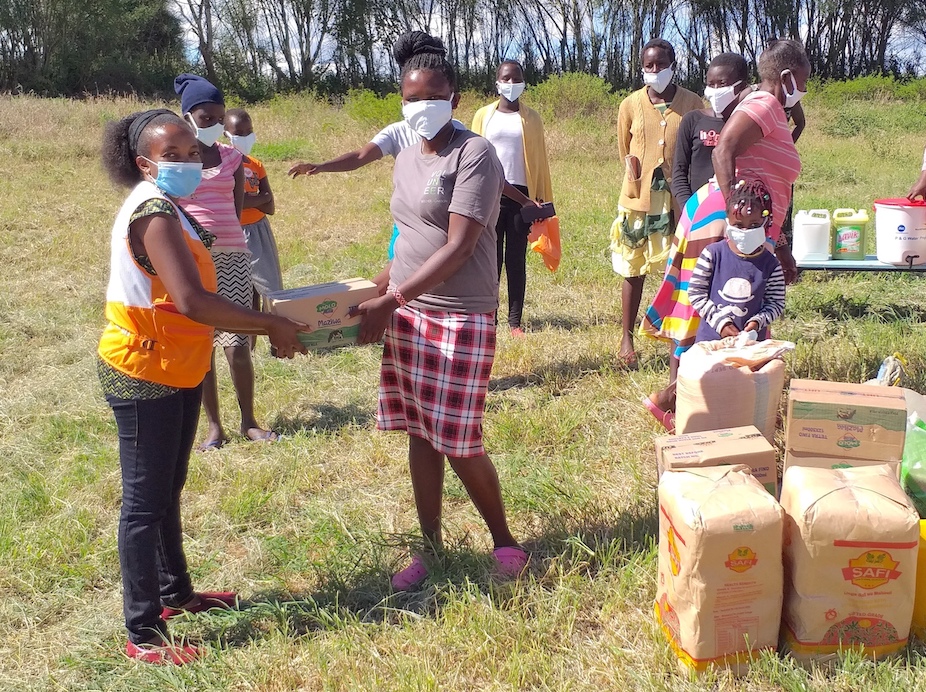 "We are happy that we have enough food now and glad that we will have a change of diet," said the children who had been relying on just maize and beans - as food - for a long time.
Aside from the food distribution, the children and their caregivers were also sensitised on COVID-19 and how to prevent the disease by a public health officer who was part of the team that World came with, to the rescue centre.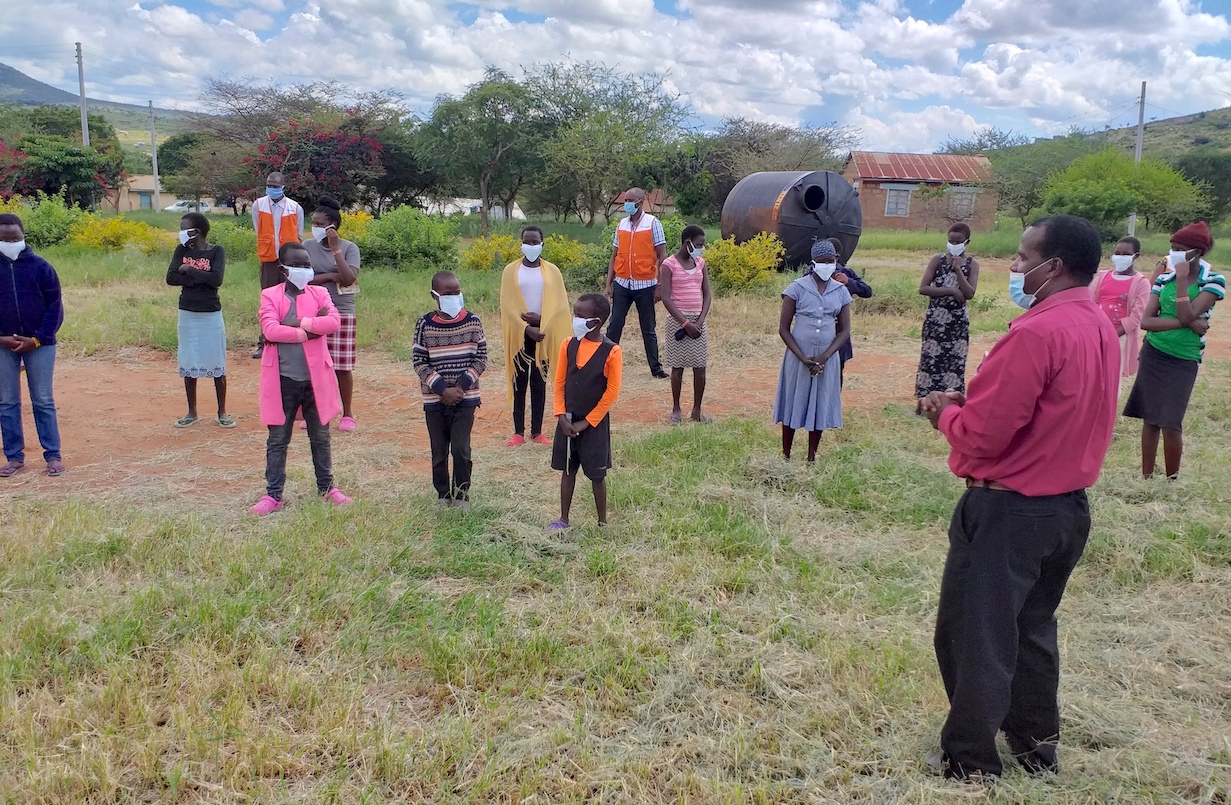 The institution was further supported with hand washing facilities, soap and sanitizers for enhanced hygiene standards.
"We used to hear about COVID-19 from parents in the homes of children that we play with near here. And we didn't know what it was. Now we know because of the information that they have given us," said the children.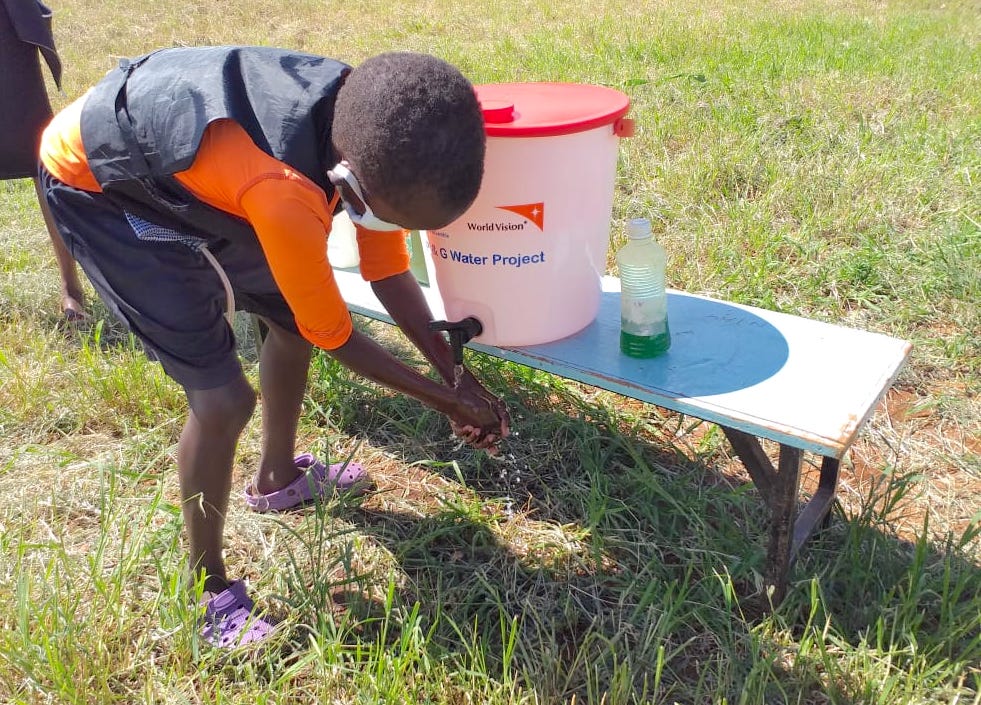 "I have also learned how to wash hands with soap and running water properly so as to prevent diseases like COVID-19. We have also been given masks to keep us safe," said Elijah with a beaming smile.
Aside from the health talk, an expert from the County Children Services helped to address mental health concerns and other challenges raised by the children. She encouraged them to remain optimistic and focus on positive thoughts amidst the pandemic.
"I am happy that the visit went well. We want children to feel loved, happy and safe. They should not be abandoned during this time of COVID-19," said Tabitha.