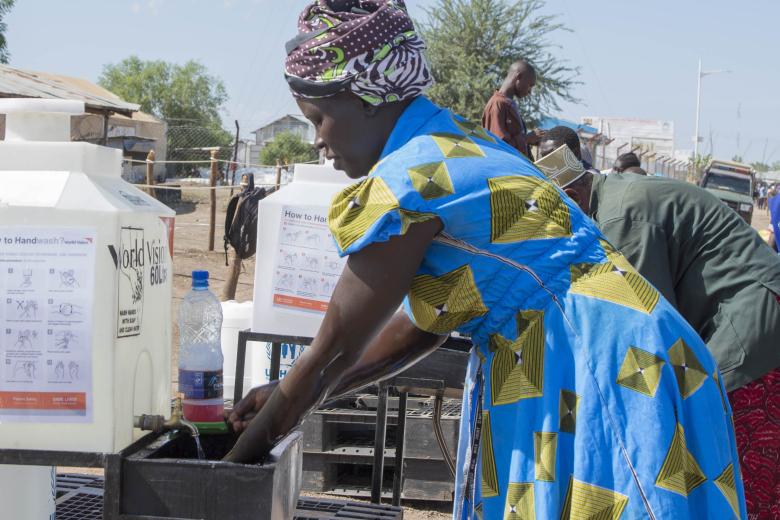 Preventing COVID-19 Spread at Kakuma Refugee Camp
Wednesday, April 15, 2020
Sarah Ooko, World Vision Senior Communications Officer, Kenya
At Kakuma Refugee Camp, hundreds of people are streaming into one of the food distribution centres managed by World Vision in Kenya. They are all moving in a queue, maintaining physical distance among each other, as they eagerly wait their turn to be served.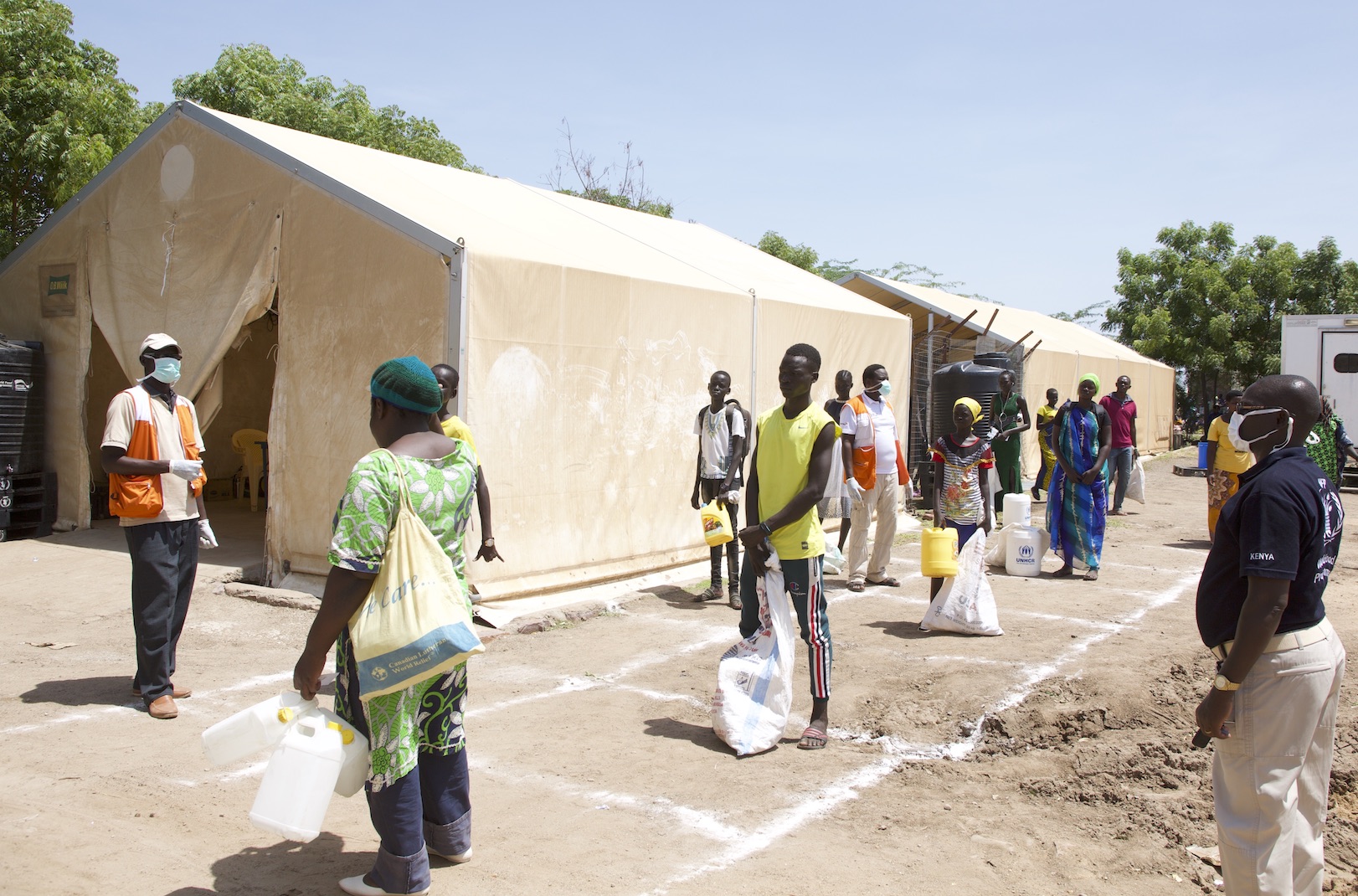 In the past, such food distribution days were characterised by crowds of people mingling and catching up - while standing or seated next to each other on queues - as they waited to collect food for their families. But with the advent of the coronavirus disease (COVID-19), it is business 'unusual' at the camp.
"We can't do things the way we've done them in the past. All measures need to be put in place to prevent the spread of COVID-19 here," says Victor Mwanyalo, the Manager for World Vision at Kakuma Refugee Camp in Kenya's Turkana County.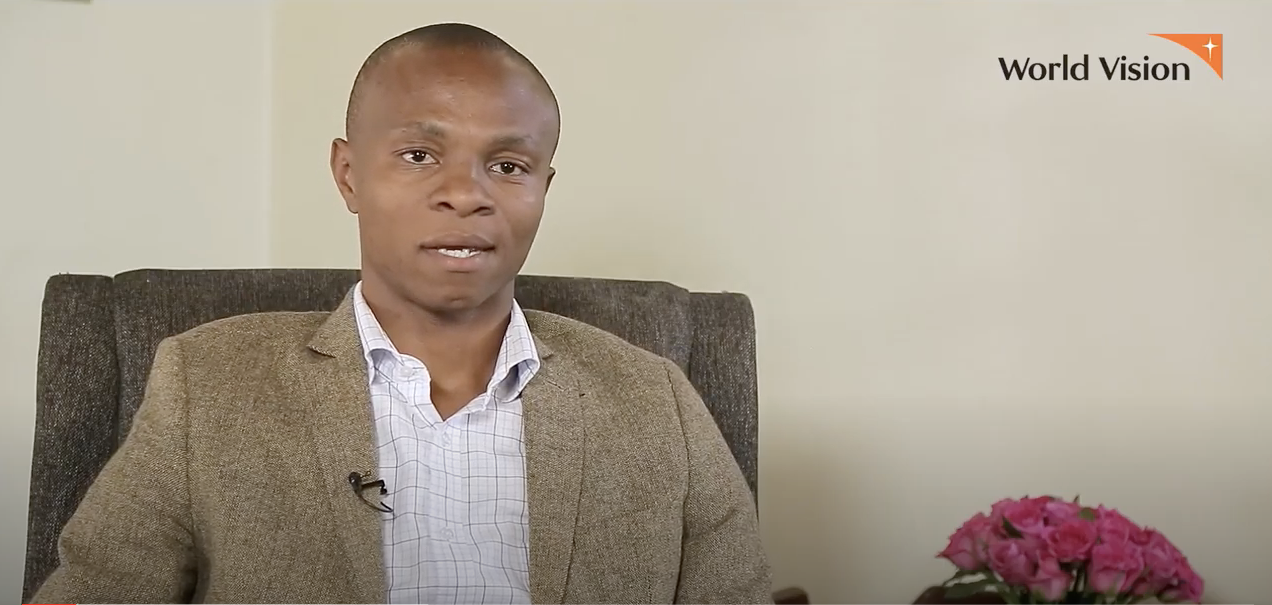 Kenya recorded its first case of COVID-19 in March 2019. So far, 208 people have been infected. Forty (40) individuals have recovered from the disease while 9 have died from it (as of April 14, 2019). Based on the Ministry of Health projections, the country could have more than 100,000 cases by the end of April if drastic measures aren't taken to halt the spread of the disease.
Social distancing, being practiced at Kakuma refugee camp - and in other parts of the country - is among the raft of measures proposed by the government to reduce COVID-19 transmission, as per the World Health Organisation (WHO) guidelines.
In addition, people are required to embrace good hygiene practices such as frequent hand washing with soap to further avert the spread of coronavirus disease. Such measures are extremely important when dealing with crowds or a large number of people.

"If you are infected, you can transmit the disease to others by air when you cough or talk. That is why we have been told to stay two metres apart from each other. And we understand," says 33-year-old Anini, as she prepares to collect her food.
Together with other refugees, she first cleaned her hands with running water and soap, at the entrance of the distribution centre, thanks to the numerous hand washing facilities provided by World Vision.
"We have learnt about the disease and how to prevent it. So now we're playing our part and praying that God will save us from coronavirus," said 38-year-old Abdukadir.
"These preventive measures don't stop here. We will continue practicing what we have been taught back at home so as to keep our families and children safe," added Anini.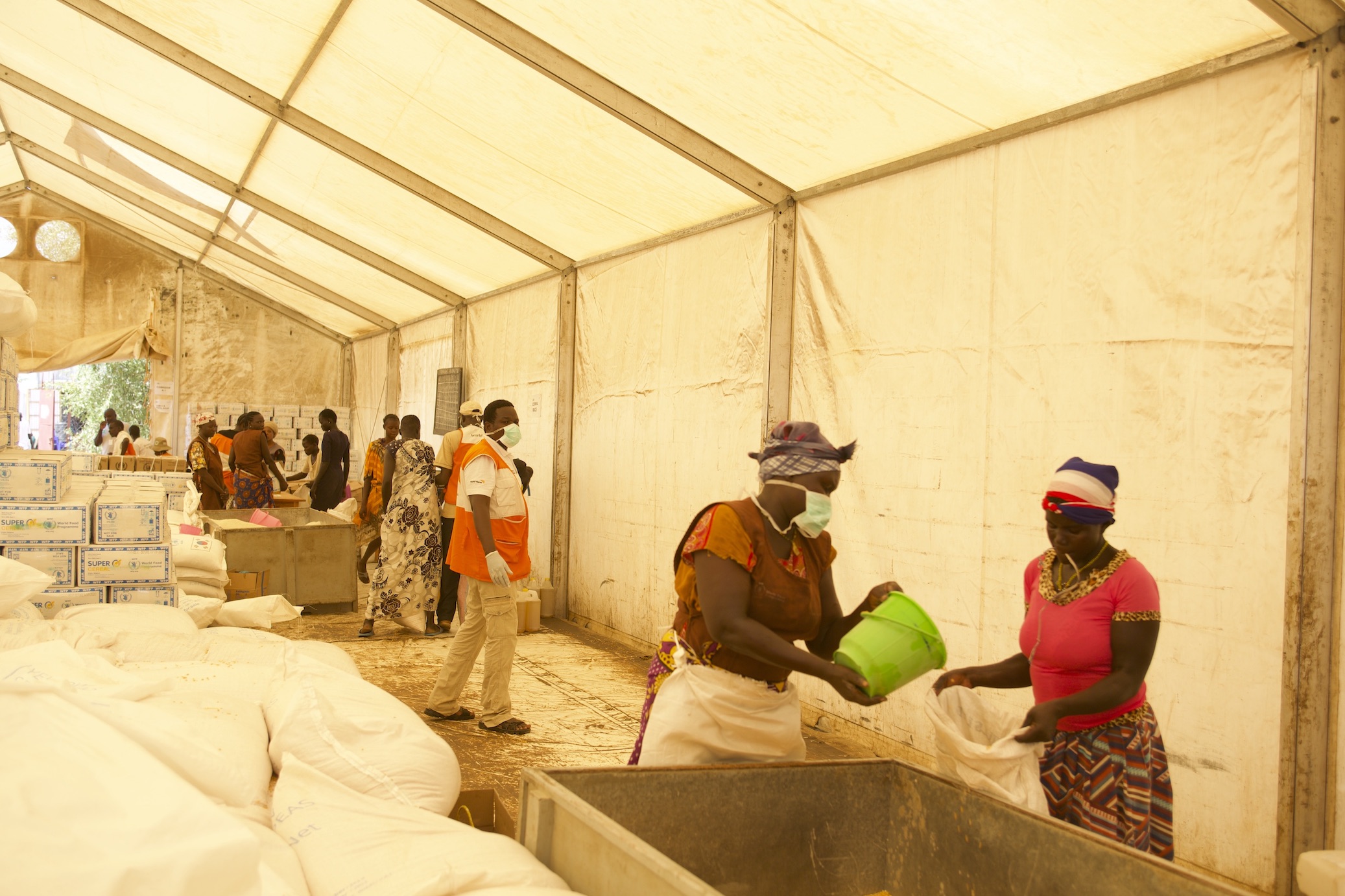 Through its food distribution programme, World Vision in partnership with the World Food Programme (WFP) is boosting food security at Kakuma refugee camp so as to enhance the well-being of children and families in the area, amidst the COVID-19 pandemic.
WATCH the video below to learn more about COVID-19 prevention strategies at Kakuma Refugee Camp