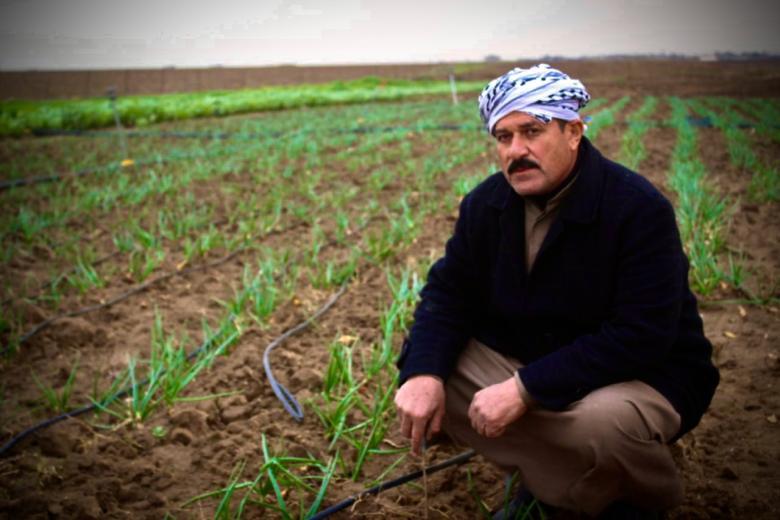 The Less Seen Need in Recovery
Tuesday, December 10, 2019
The Less Seen Need in Recovery: Rebuilding minds not just buildings
Rebekah Price
In many countries around the world it is Christmas season now, and with that comes Christmas movies. In a classic Christmas movie called 'It's a Wonderful Life', the main character George Bailey has become completely overwhelmed by what felt like everything going wrong in his life. Unable to pay back massive debt, unable to provide for his kids, unable to face his wife and tell her just how bad it is, George finds himself on a bridge, looking down into what would be an icy, watering end from all of the pressure and failure. George felt like he had nowhere to turn, and the stress and the shame were too much for him to bear.
It may seem like an unrealistic jump to compare the position George was in to people in Iraq, quite literally a world away with different cultures, challenges and circumstances. But, many people in Iraq face a lot of these same feelings of being overwhelmed and not knowing where to turn. Millions of people in Iraq have been displaced in the last few years. They have lost their homes. They have lost their livelihoods. Families have been completely uprooted and have found themselves living in tented camps, or living in unfinished buildings, or crowding in with family in homes that are too small. Many have attempted to return to what used to be their home before conflict erupted to find that they cannot earn what they need to survive or even access basic services. As if this were not bad enough, families, even children, are still dealing with the lingering effects of the conflict that they witnessed firsthand.
Two years after the Prime Minister of Iraq declared victory over ISIL on 10 December 2017, the effects of years under ISIL rule and following conflict to retake control are still very present for many Iraqis. For people who experienced and witnessed horrible acts of violence and destruction, two years has not provided enough time for healing, in fact, for some it may not even feel like the passing of much time at all. Girls and boys in Mosul continue to need support to help them cope through overcoming feelings of isolation, fear of leaving their homes and returning to school, inability to focus and being withdrawn from other children.
At fourteen years old, Sama faced these very struggles. Having lost her best friend and her cousin during the conflict in Mosul, she withdrew completely not wanting to interact with others and at times not even wanting to eat. She shared, "I was affected a lot by these experiences and I imagined I would also be killed like them. I lost my friends and didn't like to even go out with others and didn't even step out of the house to our yard."
What are the needs?
The Iraq Humanitarian Needs Overview for 2020 mentions the continued needs and lingering effects of conflict on families in Iraq: Many of the affected population have experienced traumatic events that caused mental ill-health and psychological disorders. They continue to require highly specialized assistance. However, the Iraqi health system is currently unequipped to deal with this, due to severe shortage of trained mental health care professionals, including psychologists and psychiatrists. Finally, delays in rehabilitation of health infrastructure and the revitalization of health services continue to remain obstacles to sustainable returns.[1]
In Mosul, World Vision has been working in partnership with Al-Ghad League for Women and Child Care through the support of the Government of Germany (GOG) to provide Mental Health and Psycho-social Support (MHPSS) for children, like Sama, who are experiencing the direct effects of years of conflict. Facilitator Zahra and Psychosocial Worker Noor are two women who have dedicated themselves to caring for these children and helping them to regain their childhood. Both Zahra and Noor lived in Mosul and experienced the same violence the children they work with are haunted by as well. Their shared experience does not deter these amazing women from facing the stories and feelings of the boys and girls they help. Instead, they are even more motivated to help as many children as they can.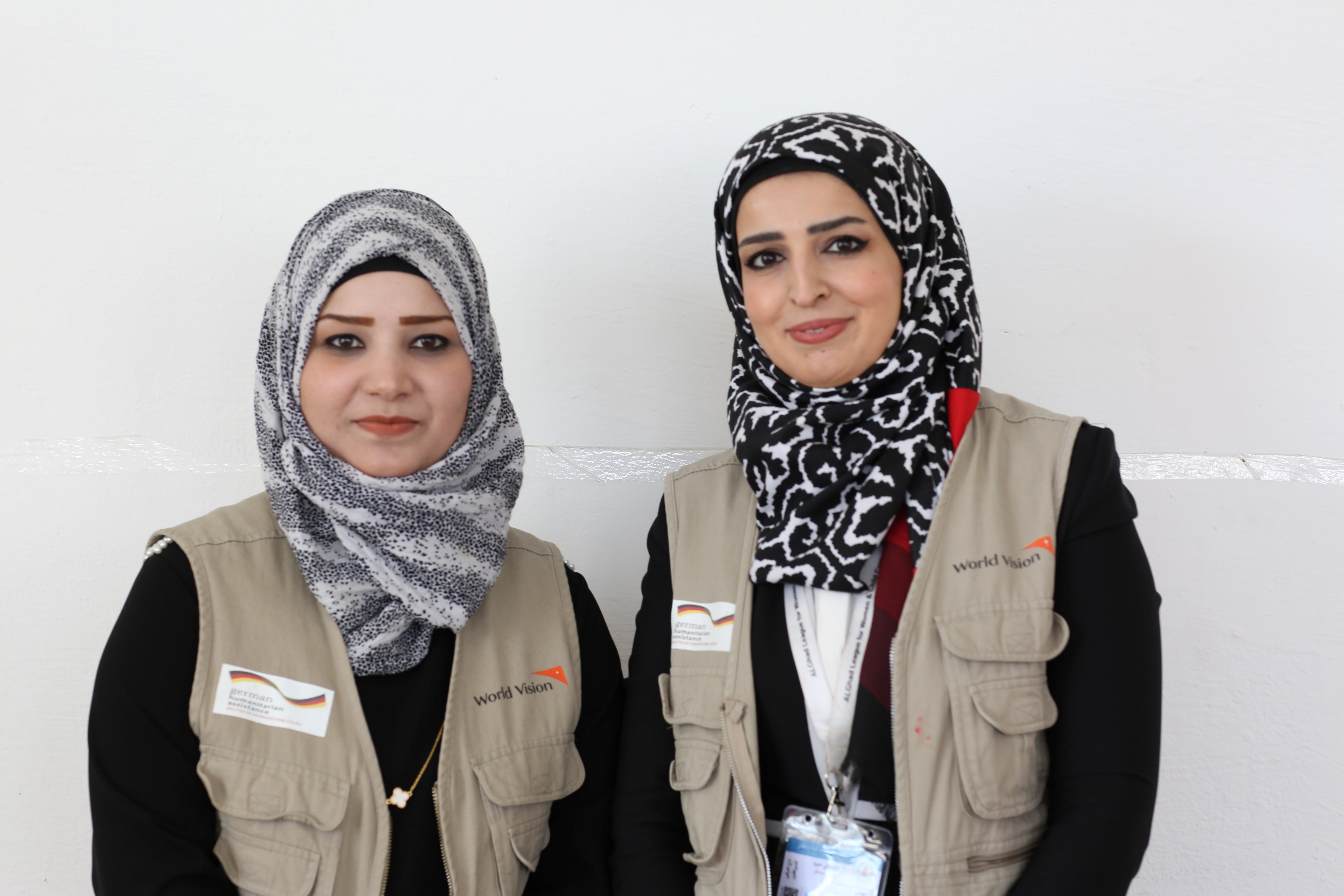 Zahra shared, "From the beginning I wanted to work with children, especially those living in West Mosul.  I have a particular language and smoothness with children. Because I have kids myself, I know how to work with them. Learning about all these stories of children is overwhelming. If it is in my power, I would change the situation of all children. But I cannot do it to all. It has to be step by step."
To think that, after everything they have been through, Zahra and Noor choose to face the nightmare everyday with the children they comfort is an inspiration and a picture of what it takes to bring about true recovery in Iraq. "Children of Mosul suffered a lot and they need this support and this center to forget the shock they went through. I chose this work because I would like to present this humanity to children because they need it," said Noor.
In order to provide these children with a hopeful future, they need support through programs like this one with dedicated workers like Zahra and Noor, but they also need their families to have access to the care that they need as well. Approximately 370,000 IDPs in formal camps, 350,000 IDPs in out-of-camp locations and 926,000 returnees are facing critical problems related to physical and mental well-being. An estimated 419,468 individuals have been identified as displaying signs of psychosocial distress. With limited access to services, the risk of unaddressed injuries and impairments becoming permanent is of significant concern.[2]
Omed, a psychologist in Mosul shared, "Because of what the people went through under ISIL for three years its effects started to appear. Currently there are cases of PTSD, depression and suicide and these are all challenges for us to work in this field as psychologists or psychiatrists. Of course, if PTSD is untreated it could turn into depression, and into a severe depression and thus leading to suicide. If the patient doesn't get treatment, the situation becomes aggravated." With the many stressors and pressures of rebuilding life after conflict and displacement, if people do not have access to mental health services, the effects could escalate to drastic responses. Parents that are not able to work through these challenges will have a trickle-down effect on their children.
Calling for more services
The needs of response and recovery in Iraq may be more obvious through rebuilding damaged homes and schools and re-establishing strong basic service provision, but to regain a healthy society takes more than just brick and mortar support. Girls and boys need more support with access to programs with mental health and psycho-social support. A thriving and vibrant society cannot exist without having healthy families which includes their mental health.
Sama found a place of light and hope when she walked into the Child Friendly Space (CFS) in Mosul and met Zahra. "When I got to know Zahra, my life changed," said Sama. "She told me not to let darkness overwhelm me. Without her help, I wouldn't have succeeded in school." Through Zahra's support and the activities in the CFS, Sama transformed, opening up to people again and is even thinking towards the future and wanting to become a dentist.
Response Director for World Vision Iraq, Nicole Peter shares, "Our aim is to help vulnerable children and their families experience life in all its fullness. To do this, we do not just focus on supporting them through improved water, sanitation and hygiene, access to education and sustainable livelihoods, we also prioritize the healing of minds and emotional wellbeing through Mental Health and Psychosocial support. Addressing physical needs will only get you so far. By supporting children and their families in addressing the impact of conflict, loss, displacement and return on their mental and emotional wellbeing, we are working to help them holistically regain a healthy and hopeful future."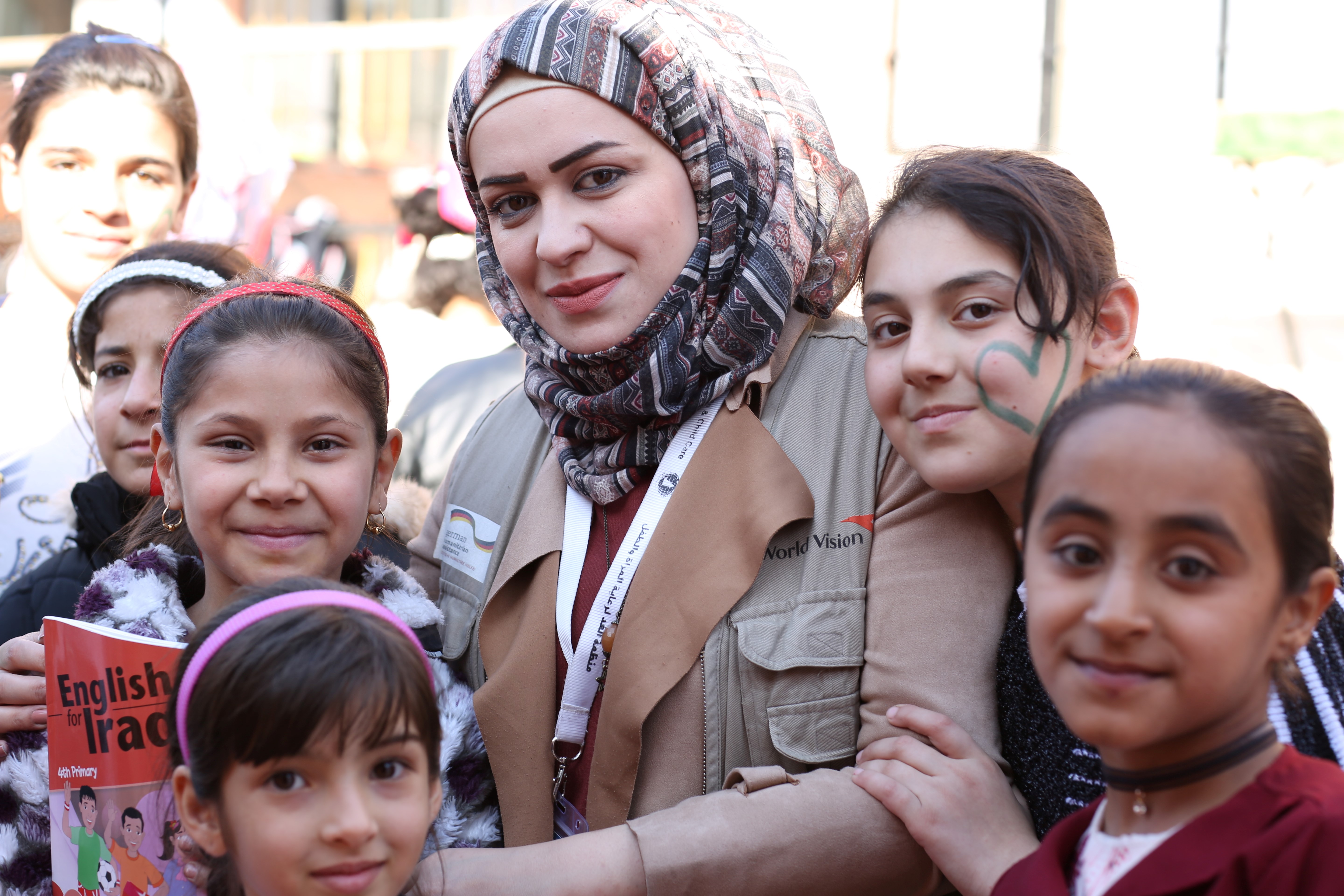 In the end, it was thanks to finding hope, working through the issues, and receiving the support of his community that George Bailey made it home in 'It's a Wonderful Life.' For Iraq to continue to move forward, there must be more focus and support on addressing the mental health and psychosocial support needs throughout communities.
World Vision continues to remain dedicated to this goal and encourages the continued support for MHPSS programming to assist families not just in rebuilding homes and livelihoods, but also in rebuilding healthy lives. 
[1] Iraq Humanitarian Needs Overview, UNOCHA, November 2019, pg 49
[2] Iraq Humanitarian Needs Overview, UNOCHA, November 2019, pg 19