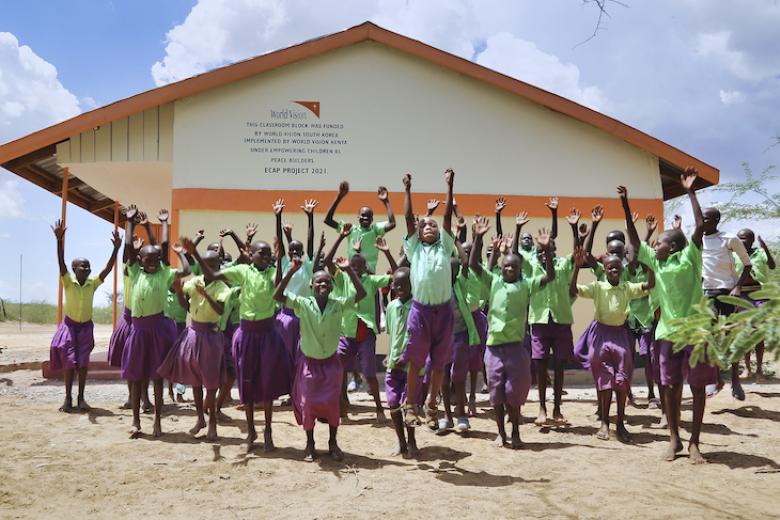 Education infrastructure transforms schools in Kakuma
Wednesday, November 17, 2021
By Martin Muluka, Communication Specialist, World Vision Kenya
11-year-old Lesokona follows a mathematics lesson in class with a smile. She exchanges gleeful glances with her desk mate Atiir, in a newly constructed classroom at Kawarnaparan Primary School in Turkana County, Kenya.
"Thank you, World Vision, for building this classroom for us. Learning is now fun because we now have good desks unlike before, and the class is also spacious. Learning in the afternoon used to be unbearable because of the heat. However, now we can study comfortably because the ceiling board makes it cool," says Losekona.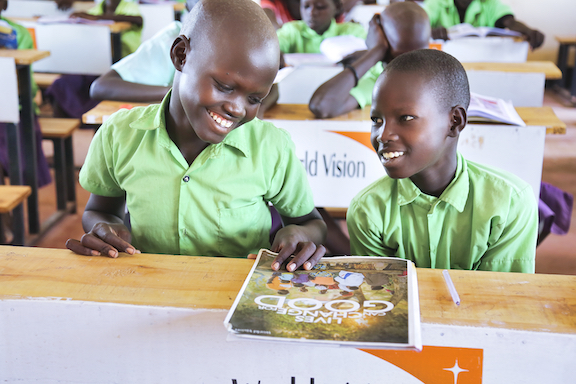 The classroom is among the many infrastructural projects being implemented by World Vision under its Empowering Children as Peacebuilders (ECaP) project in Kenya. This also entails the construction of toilets and science laboratories, as well as the provision of equipment and school supplies that are benefitting children at the Kakuma Refugee Camp as well as those from the local Turkana community.
Ezekiel, the headteacher of the Kawarnaparan Primary School notes that the institution is located in Turkana County which faces numerous development problems. These challenges imperil children's access to education and the realisation of its associated benefits.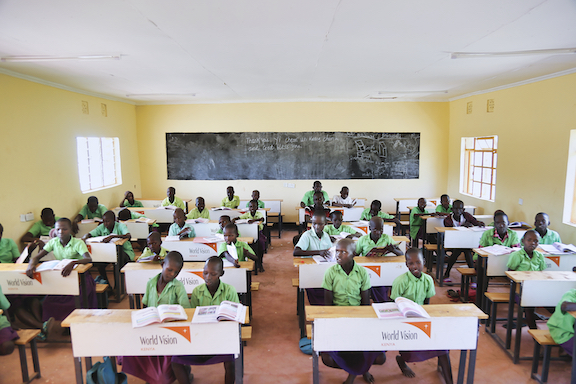 "Our school infrastructure was poor before World Vision intervened. The children and the community are happy now because learning takes place in a conducive environment unlike before when we were forced to learn under trees. One of the notable project results has been improved education outcomes. The project has positively contributed to education achievements as well as improved enrolment, attendance and retention of children in schools. These have enabled students to better focus on education, " he adds.
"I didn't like coming to school before, because the classes and desks were few. Now, I enjoy coming to school since this building was finished.  I am happy because my dream of becoming a teacher will come true because of the good education I am getting," says Losekona.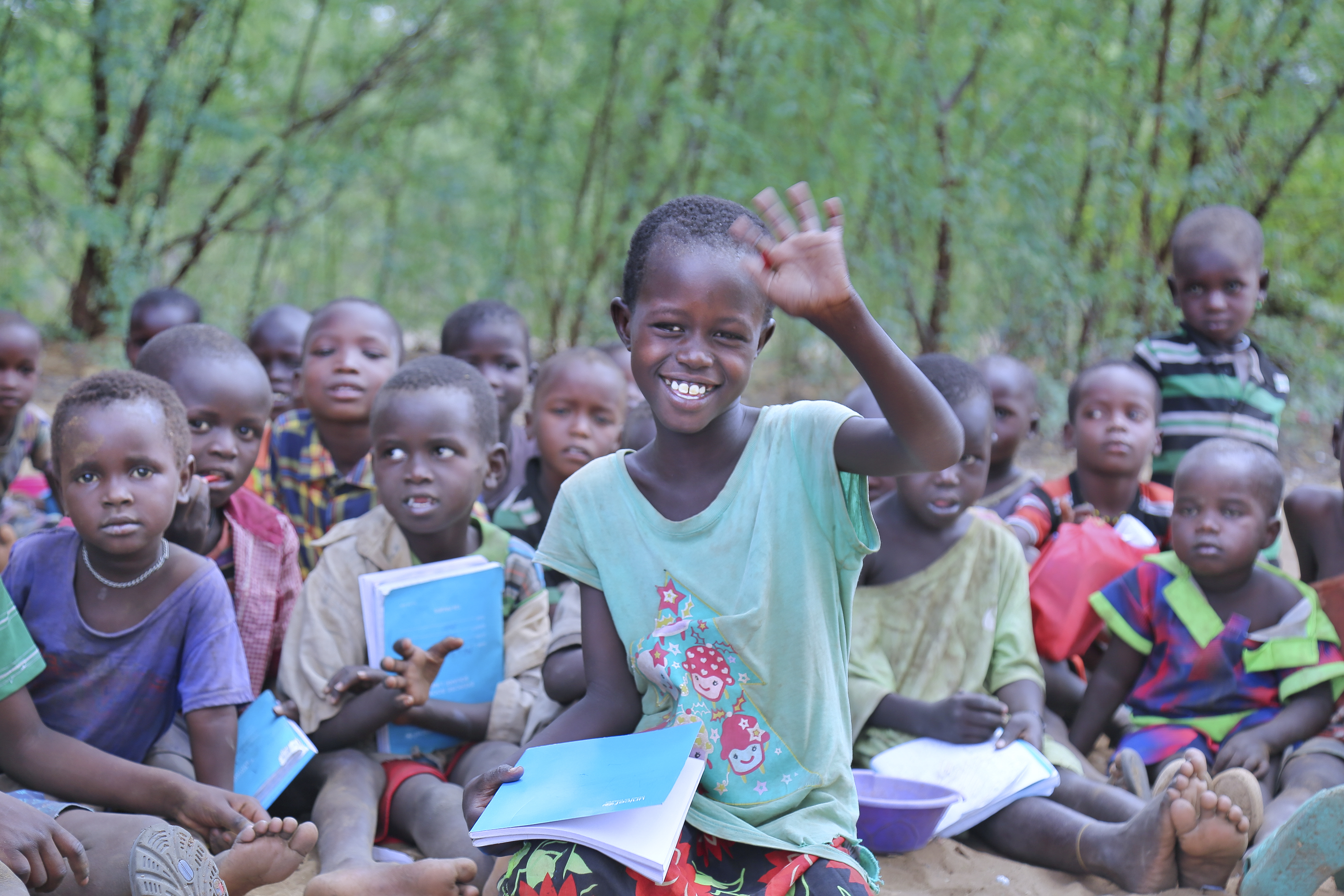 Aside from the improved school infrastructure, the ECaP project also seeks to protect children from abuse, neglect, exploitation and violence through the empowerment of children as peace builders. 
World Vision is committed to continued investment in education which will help address the refugees and local community challenges in Turkana County.  More support is still needed to enable most schools in the area to offer quality education to the current and future students.