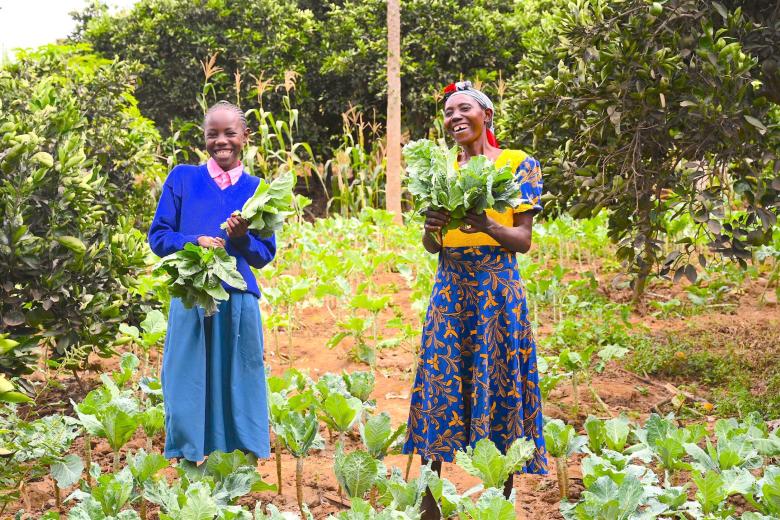 Empowered World View: Transformed mindsets enable families to tackle draught and eradicate poverty
Saturday, April 1, 2023
By Sarah Ooko, World Vision Senior Communications and Media Specialist, Kenya
Teresiah's home resembles an oasis within a desert. Her home compound is covered with lush green vegetation and numerous fruit trees.
This is against a backdrop of largely dry soils and wilting vegetation that is a common feature in most homes during drought seasons in Kalawa, situated in eastern Kenya.
In 2017, she and her husband Tom decided to turn their lives around after going through World Vision's Empowered World View training.
The training enables communities to tap fully into their God-given potential and develop an empowered mindset that allows them to rise out of poverty, so as to transform their lives as well as those of others around them.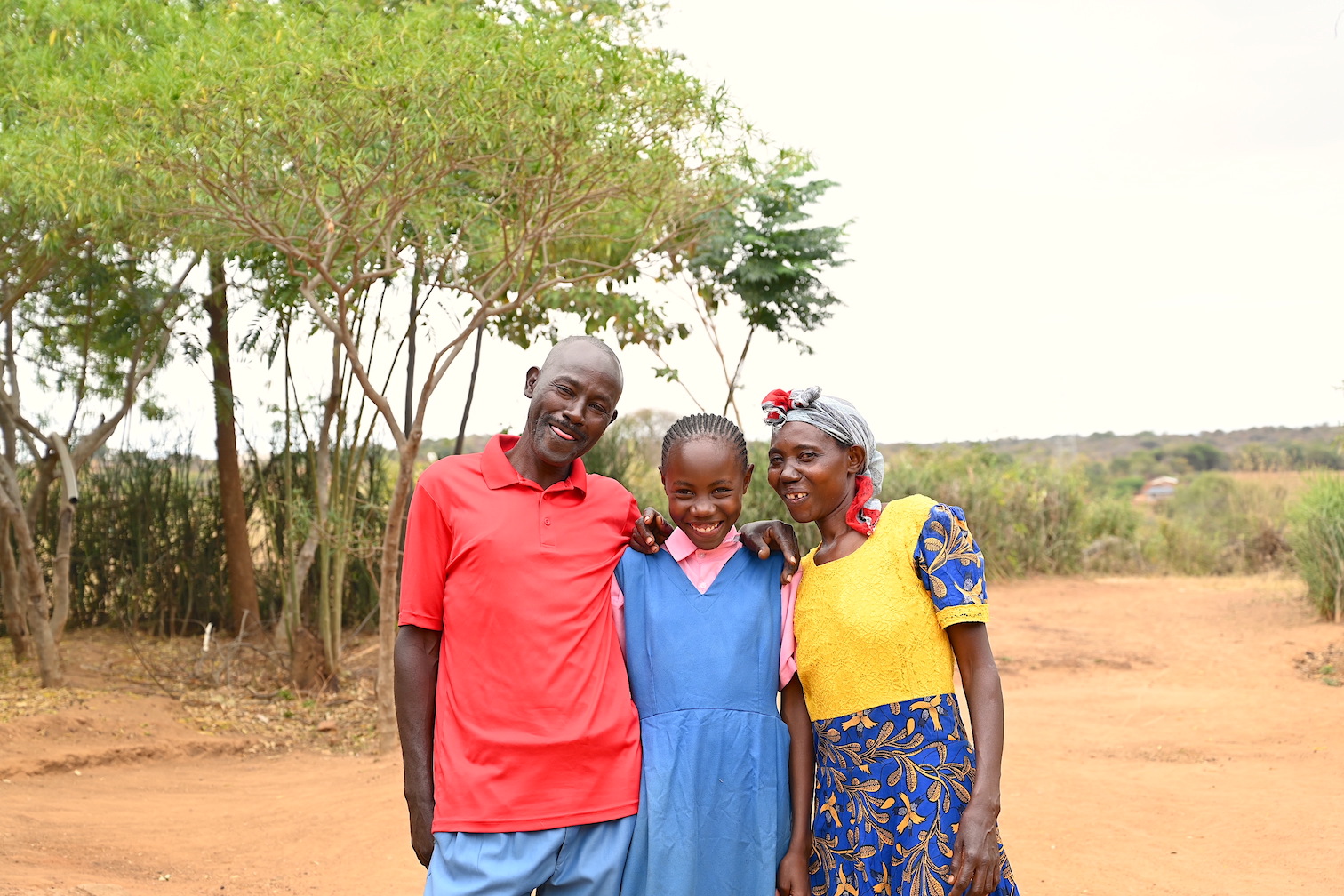 The training programme enables communities affected by poverty to discard superstitious beliefs and negative mindsets that make them feel that they were destined to suffer in life.
"It builds their confidence and belief in their God given abilities to change their own lives, their families and communities," notes Kepha Nyandega, the Faith and Development Advisor for World Vision Kenya.
According to Teresiah and Tom, the Empowered World View training enabled them to learn that God has provided human beings with all they need through natural resources found in the environment, no matter where they live or the climatic conditions that they face.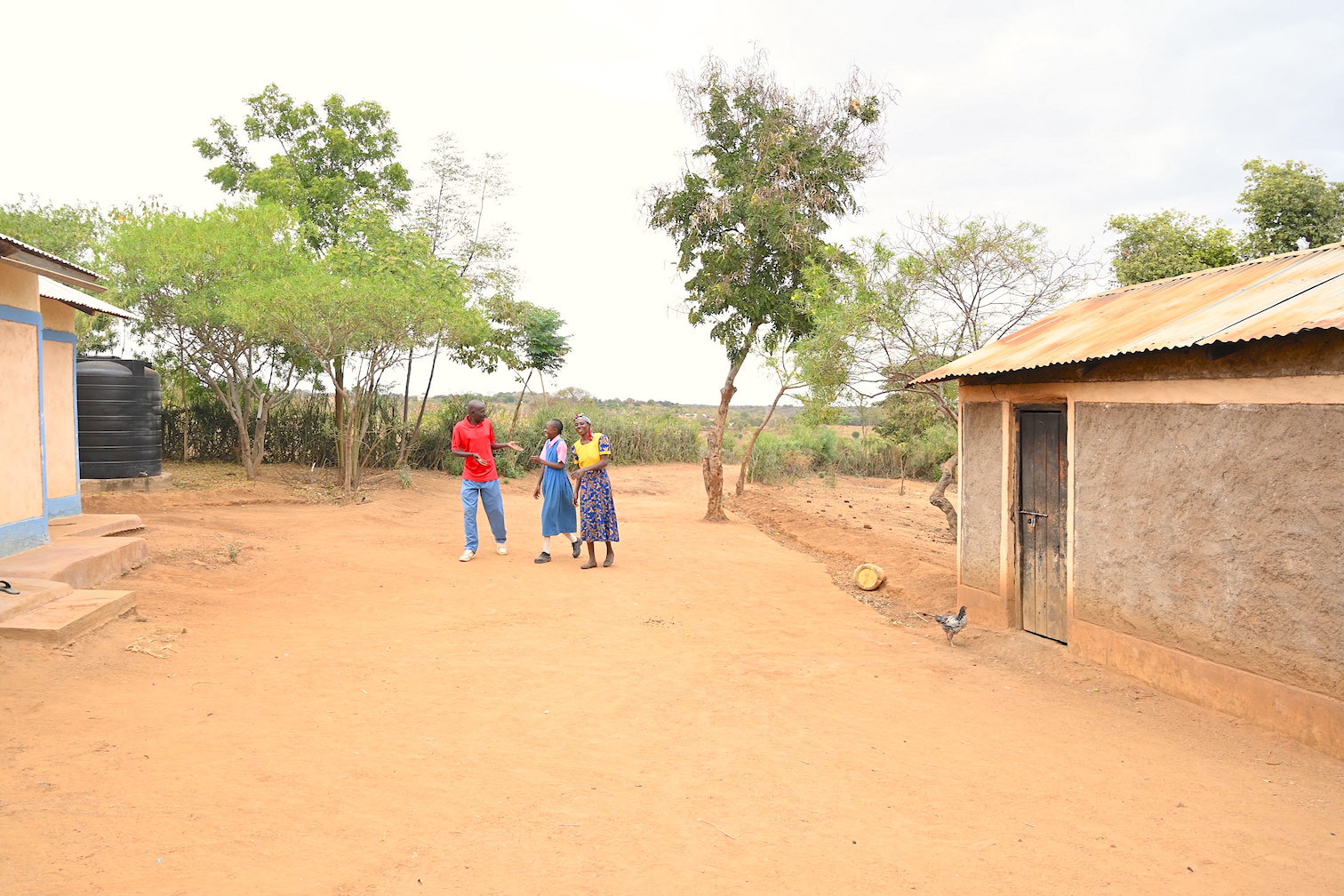 Nevertheless, they realised that people continue to suffer and get stuck in the cycle of poverty as they lack the knowledge and skills to enable them tap into those resources – as well as their talents and abilities - so as to improve their well-being and that of their community.
To address this gap and make the lessons practical, World Vision usually combines the Empowered World View training with relevant tips on farming, animal production as well as other economic initiatives or livelihoods that suit targeted communities.
This is made possible through World Vision's sponsorship funds as well as collaborations with the government among other key stakeholders.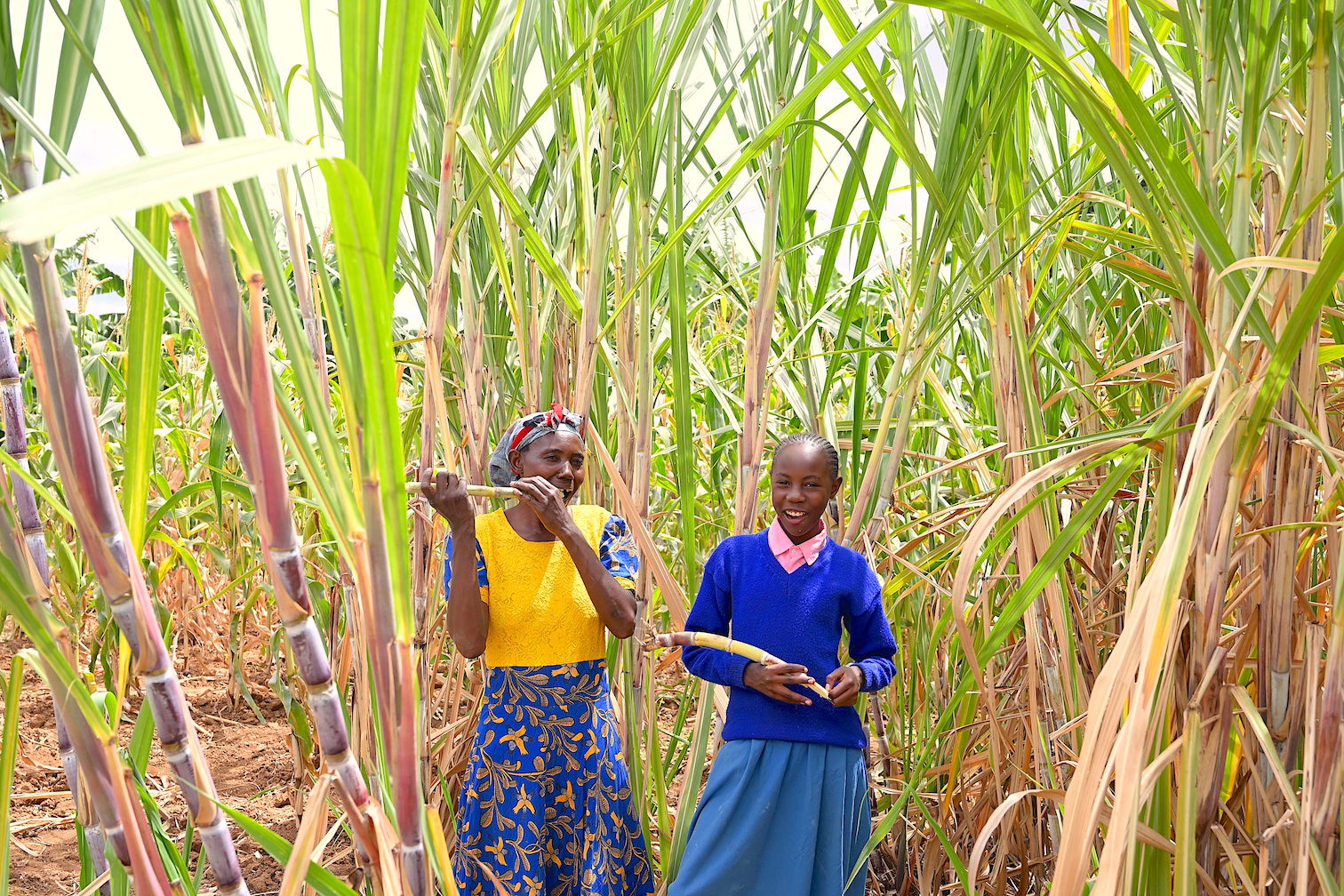 "Since we largely rely on farming here in Kalawa, our training focused on ways of improving agricultural yields in arid and semi-arid areas. We began with theory sessions and afterwards, we went on a site visit to a farm that used to thrive even during long seasons of drought. Here, we saw with our eyes, what success looks like and got inspired to replicate the same in our homes," she says.
The first thing that Teresiah and her husband Tom did after the training, was to embark on planting trees.
"We were taught that trees improve soil fertility and also make the environment cool. This protects surrounding farm crops from the glaring heat of the sun. They also keep us more refreshed and energetic since too much heat, as is the case in dry areas, tires the body easily. Now, we can work much longer on our farms," she says.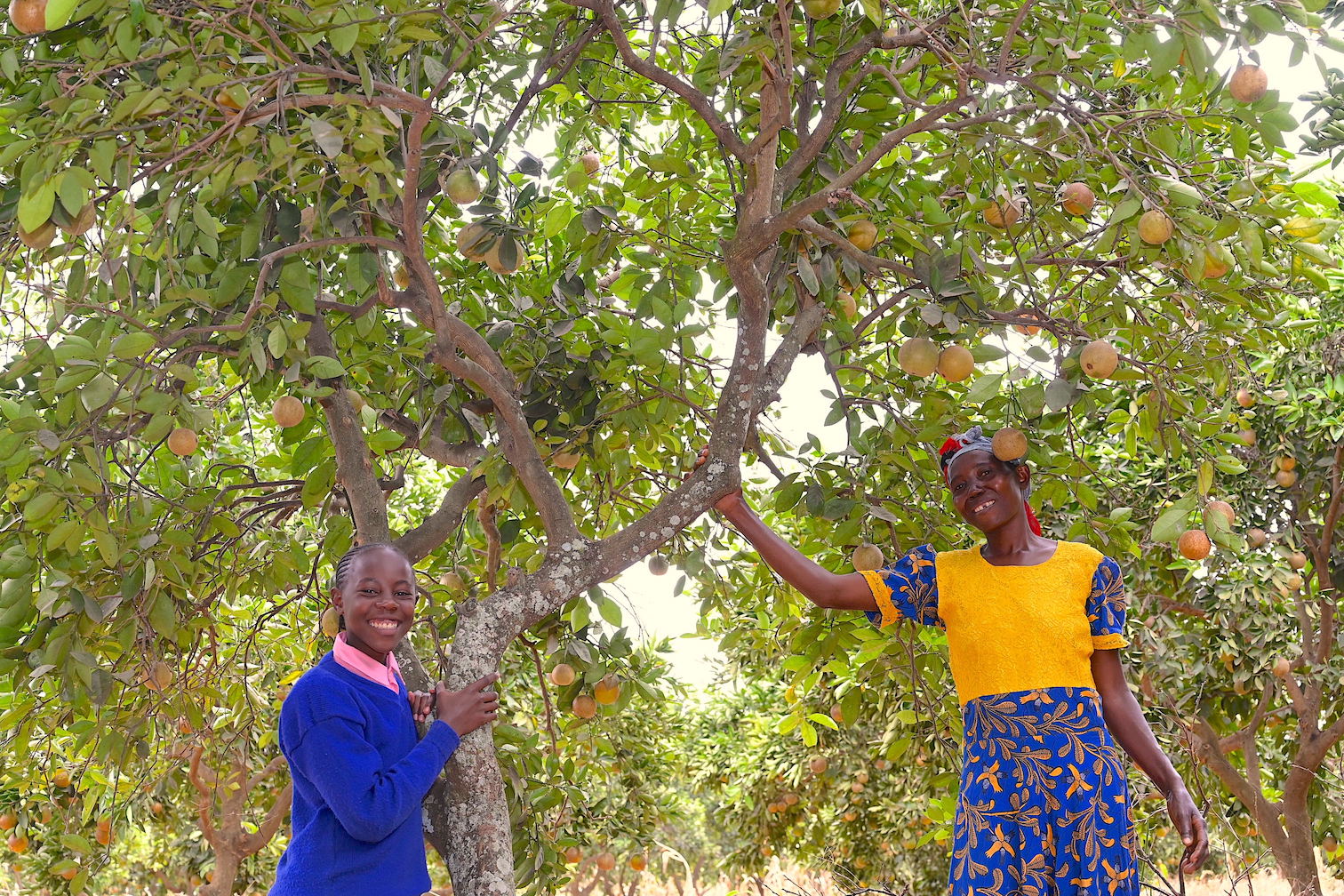 To kill two birds with one stone, the couple was encouraged to select tree varieties that would confer environmental benefits to their land, while at the same time boosting their income and household food security.
"We opted for mango and orange trees which do well here in Kalawa and are adapted to the harsh climatic conditions that we experience most times in the year," says Teresiah.
Her thirteen-year-old daughter, Mercy, says that she loves the trees as they have made their land look beautiful and become a peaceful place to stay in.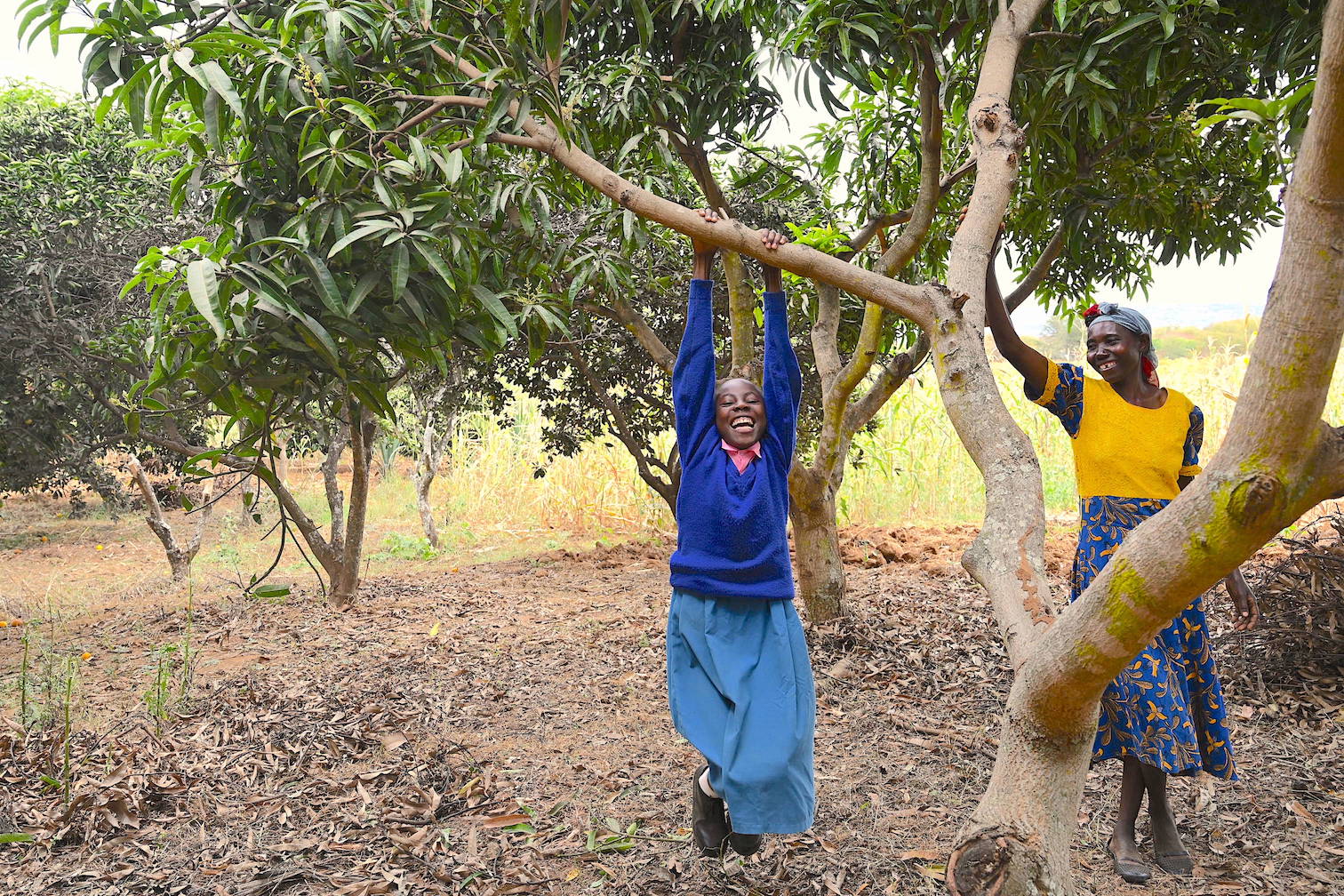 "I spend quality time with my parents, surrounded by these many trees while helping with farm activities or just relaxing beneath their shade as I enjoy the sweet mangoes and oranges," she says, with a wide smile on her face.
Aside from the fruits, Mercy and her other siblings are also assured of getting balanced diets and nutritious meals, thanks to the poultry and livestock reared by their parents as well as the diverse food crops cultivated. They include drought resistant maize, green grammes, vegetables, bananas, onions and sugarcane.
"I know that I am healthy and strong because my body gets all the nutrients that it requires," she says.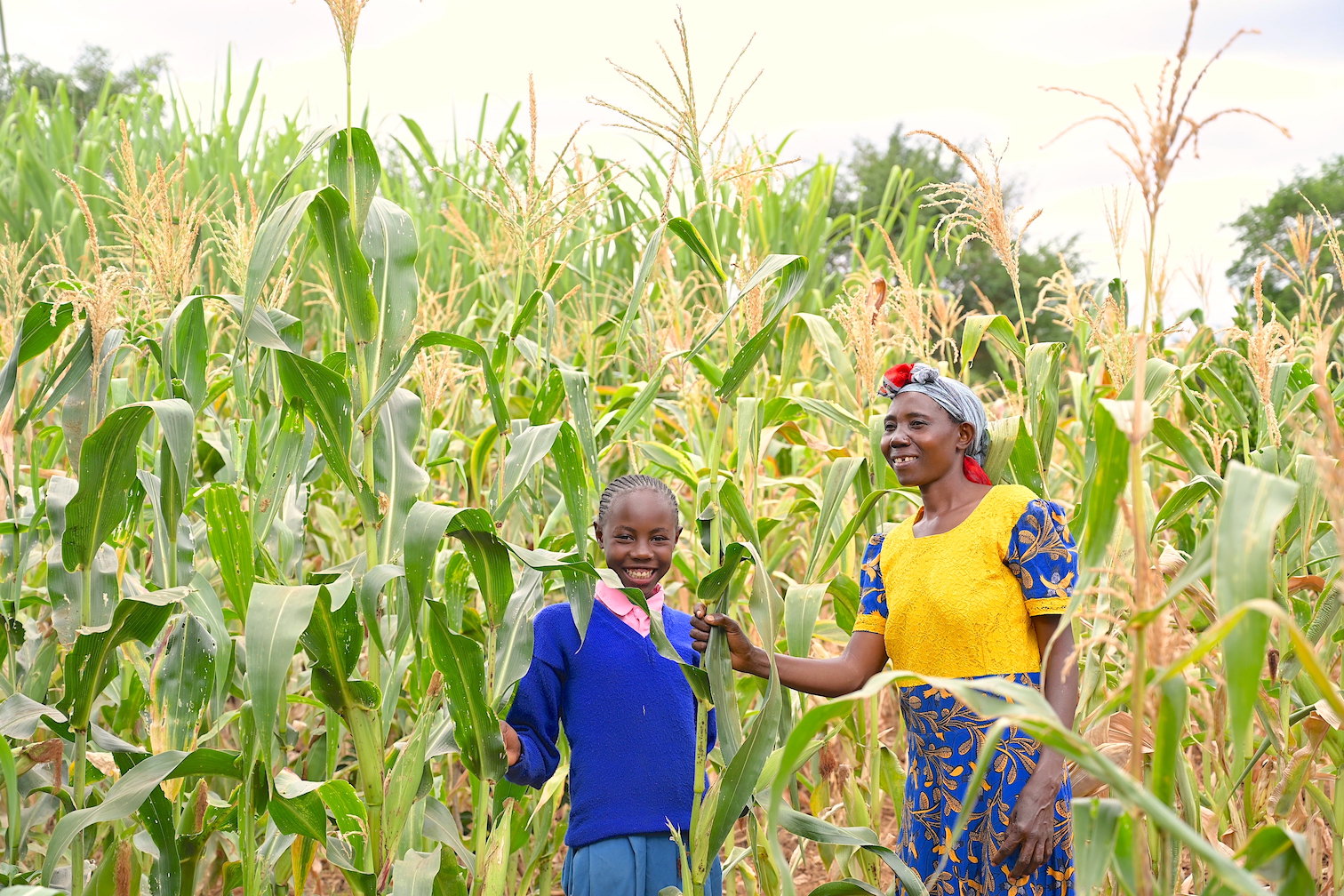 Amid the COVID-19 pandemic, Mercy suffered from a severe illness that jeopardised her health. But she was able to overcome it and regain full recovery much faster, due to good nutrition as well as quality medical care that her parents could afford, as a result of the increased yields and proceeds from their farm.
"If this health emergency had happened in the past, when we used to rely on manual jobs such as sand harvesting to earn a living, I don't know what would have happened to my daughter. Maybe we would have lost her. We used to be so poor and would struggle to provide for our children. But now we are okay and grateful to God for the training we underwent that empowered us with skills to transform our lives," says Tom.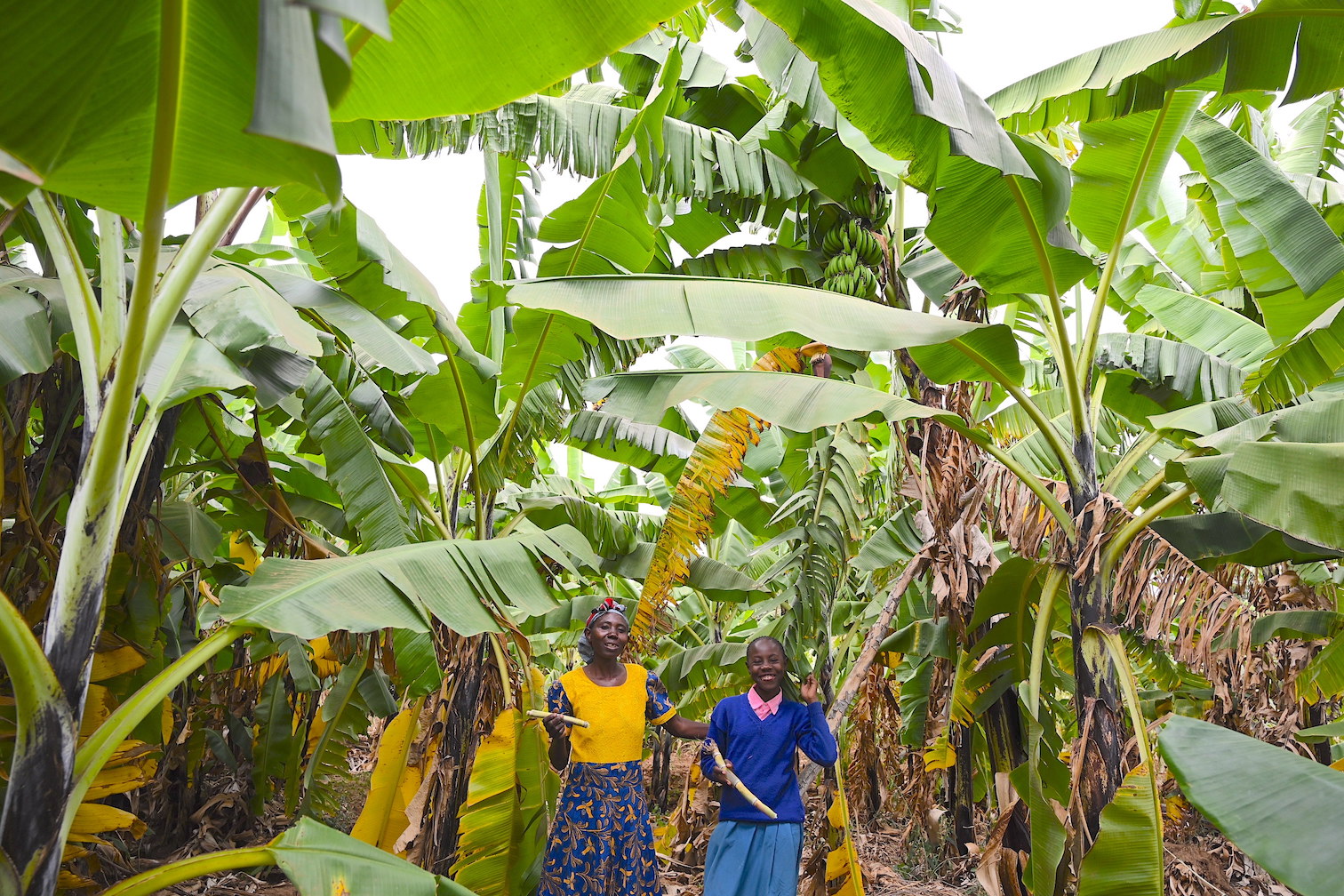 Teresiah notes that the fruit trees have become a lucrative business venture that sustains them all year round. The couple also derives additional income from bumper harvests arising from their diverse food crops due to increased soil fertility.
In Kalawa, where the family lives, there are numerous seasonal rivers that dry up several times in the year due to the porous sandy soils in the area as well as the high temperatures experienced during dry seasons.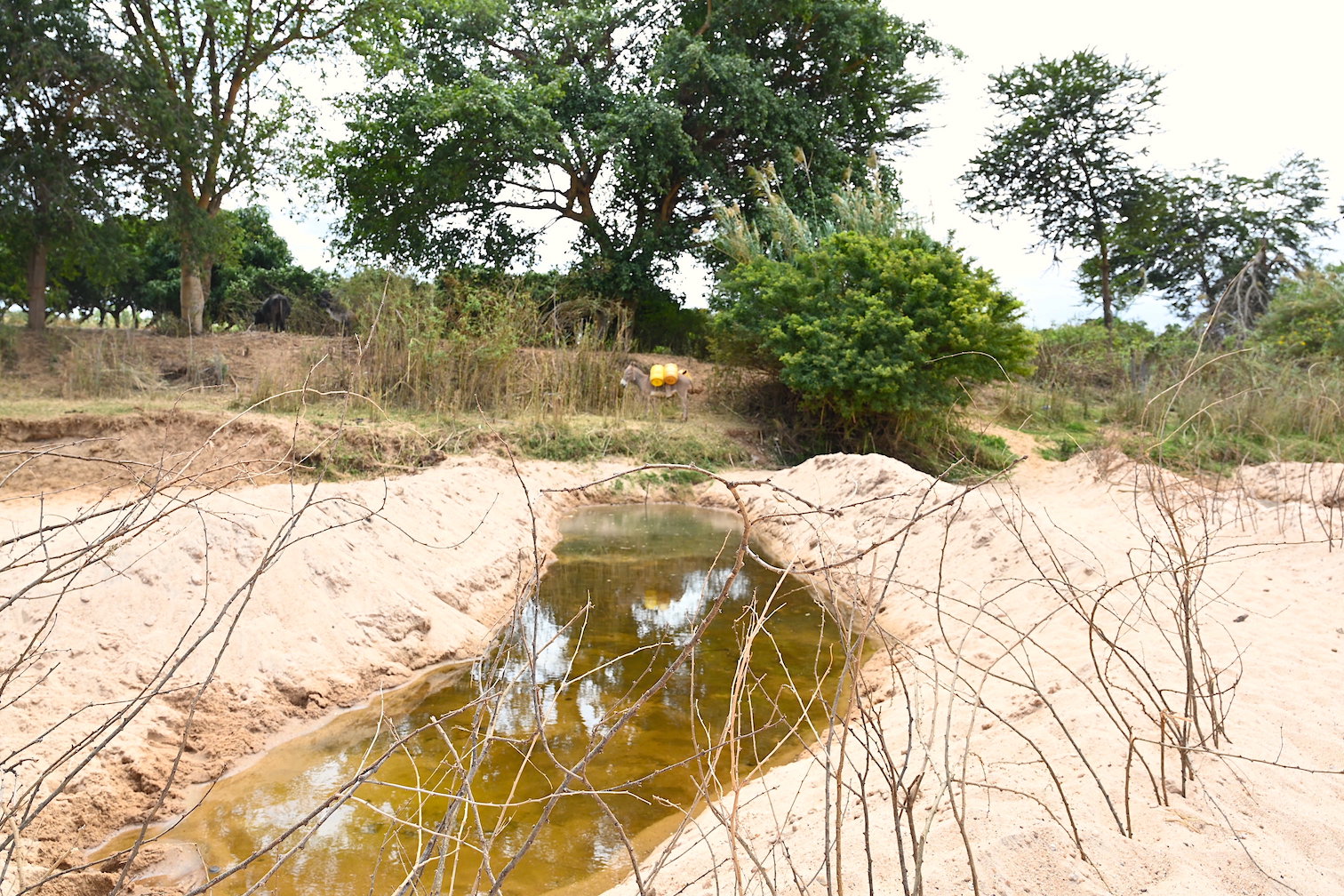 "The water doesn't disappear completely after the rainy season. Most of it just goes further underground due to the rapid absorption that takes place with sandy soils. We were trained on how to tap this ground water using ideal irrigation kits that provide our crops with water during long periods of drought," says Teresiah.
She adds that their decision to embrace crop diversity, which was among the best practices they learnt during the Empowered World View training, has also been a life-saver for them.
"Before, we used to put so much focus on maize. So, whenever the crop would fail due to insufficient rainfall or other hurdles, we would be left with nothing. But now we have alternative crops which shield us from food insecurity as well as income losses," she says.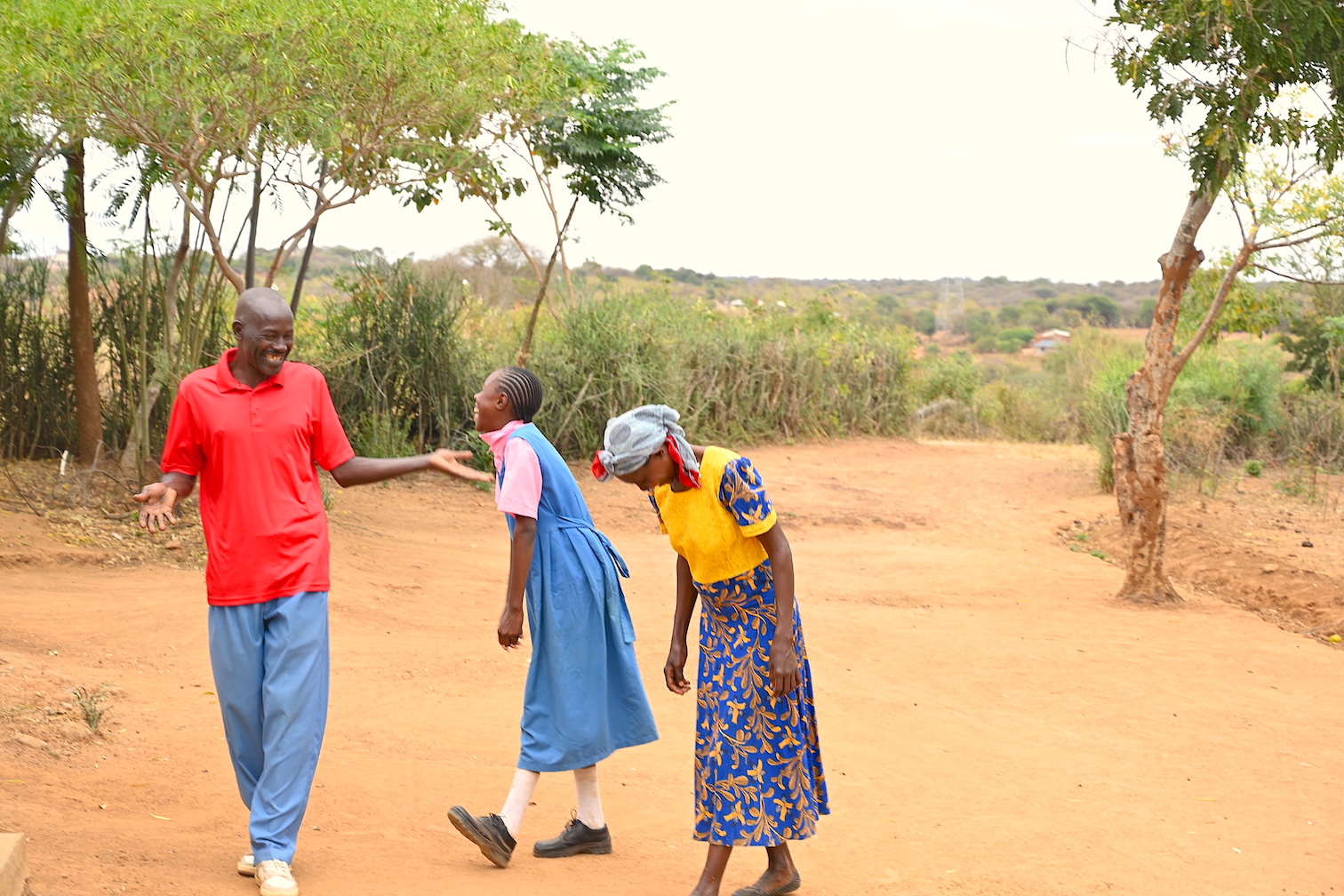 According to the couple, being born into poverty and inheriting the lives that their parents lived, had made them lose hope in life and believe that they were destined to suffer.
"Now we know better. We were the ones limiting our abilities with these negative beliefs. Thanks to the Empowered World View training, we realised that God is active in our lives and has given us all it takes to turn our lives around. This is the message that we constantly spread in our community as we impart the skills and knowledge that we gained to other farmers so they can also prosper. There are seasons in life when things will be tough. But nothing lasts forever. We should always keep hope alive and have faith in God," they say.