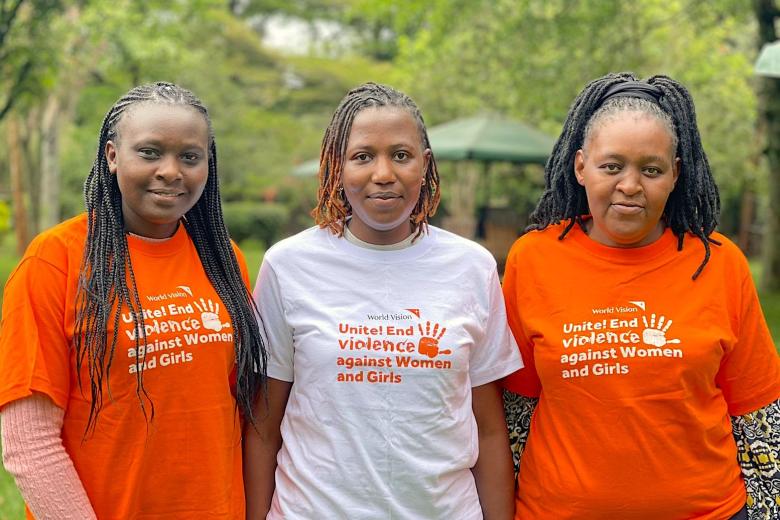 The road to ending violence against women and girls in Kenya
Tuesday, December 6, 2022
By Dolphine Kwamboka, Gender Specialist, World Vision Kenya
Cases of Gender-Based Violence (GBV) are rife in Kenya. The major types affecting families include domestic violence, sexual abuse cases like rape and harmful cultural practices such as child marriage and Female Genital Mutilation (FGM).
In Kenya, just as in most African countries, GBV disproportionately affects more women than men. Indeed, government statistics from the Kenya Demographic and Health Survey (KDHS) indicate that over 40 percent of women have experienced physical or sexual intimate partner violence in their lifetime. Moreover, the prevalence of child marriage and FGM is about 23 percent and 21 percent respectively in the country.
Subjecting women and girls to GBV is a gross violation of their fundamental human right, which has far reaching consequences on their physical, psychological and emotional well-being.  Firstly, GBV may undermine the self-worth and self-esteem of those affected. In addition, survivors of GBV may also resort to self-harm, isolation, depression and suicidal attempts.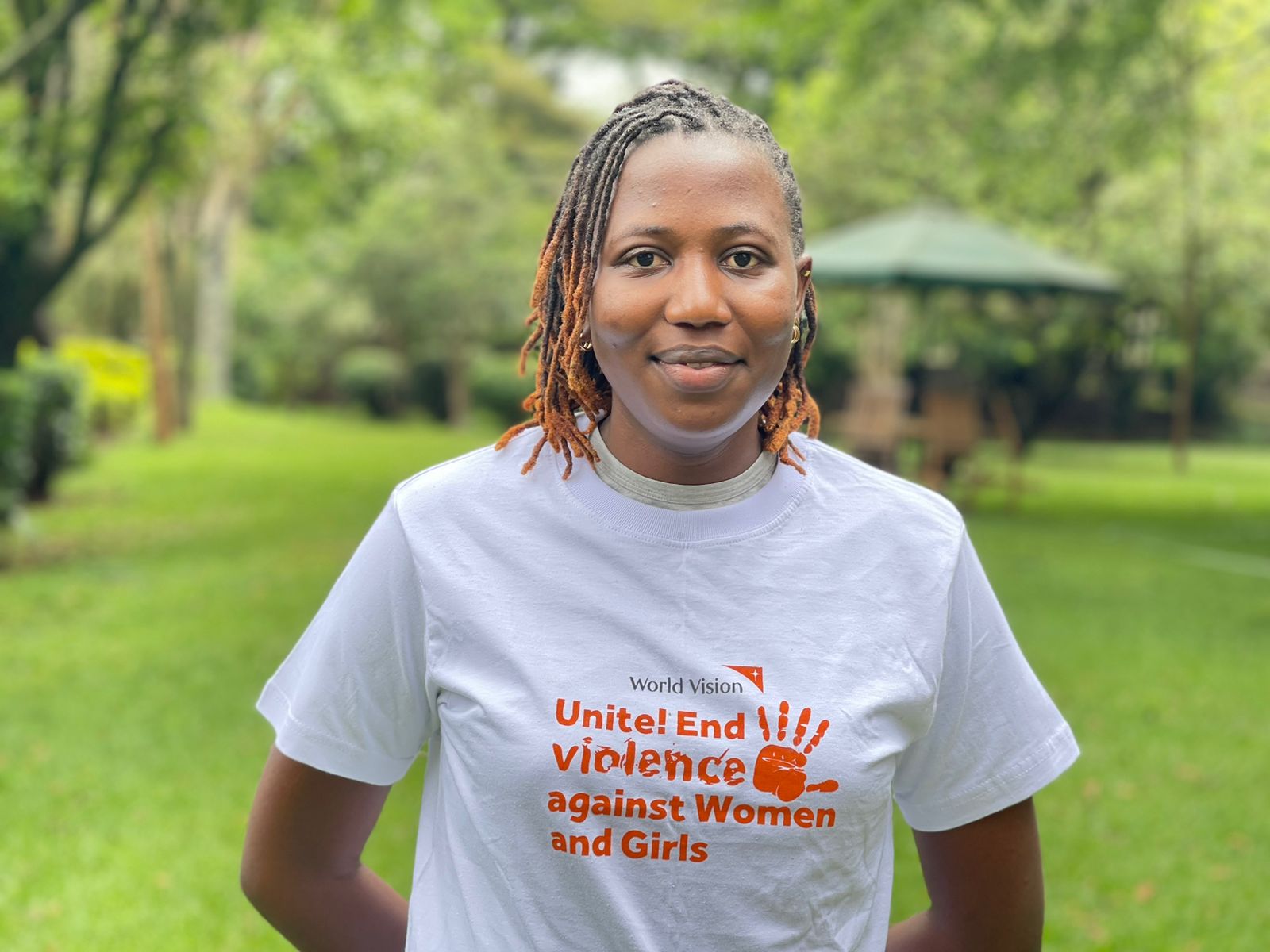 Therefore, as a first step measure, it is paramount that survivors of GBV receive urgent care and support that will enable them to cope effectively with the ordeal. Immediate counselling is recommended, as well as adequate medical services to address prevailing health complications.
In some instances, the survivors need to be physically isolated from individuals or communities responsible for their predicament. This entails seeking temporary residence in shelters or rescue centres for the survivors.
But beyond the immediate care, it is important to ensure that the perpetrators of GBV are held to account through prosecution in a court of law and that justice is served. This will deter individuals from engaging in these unlawful practices.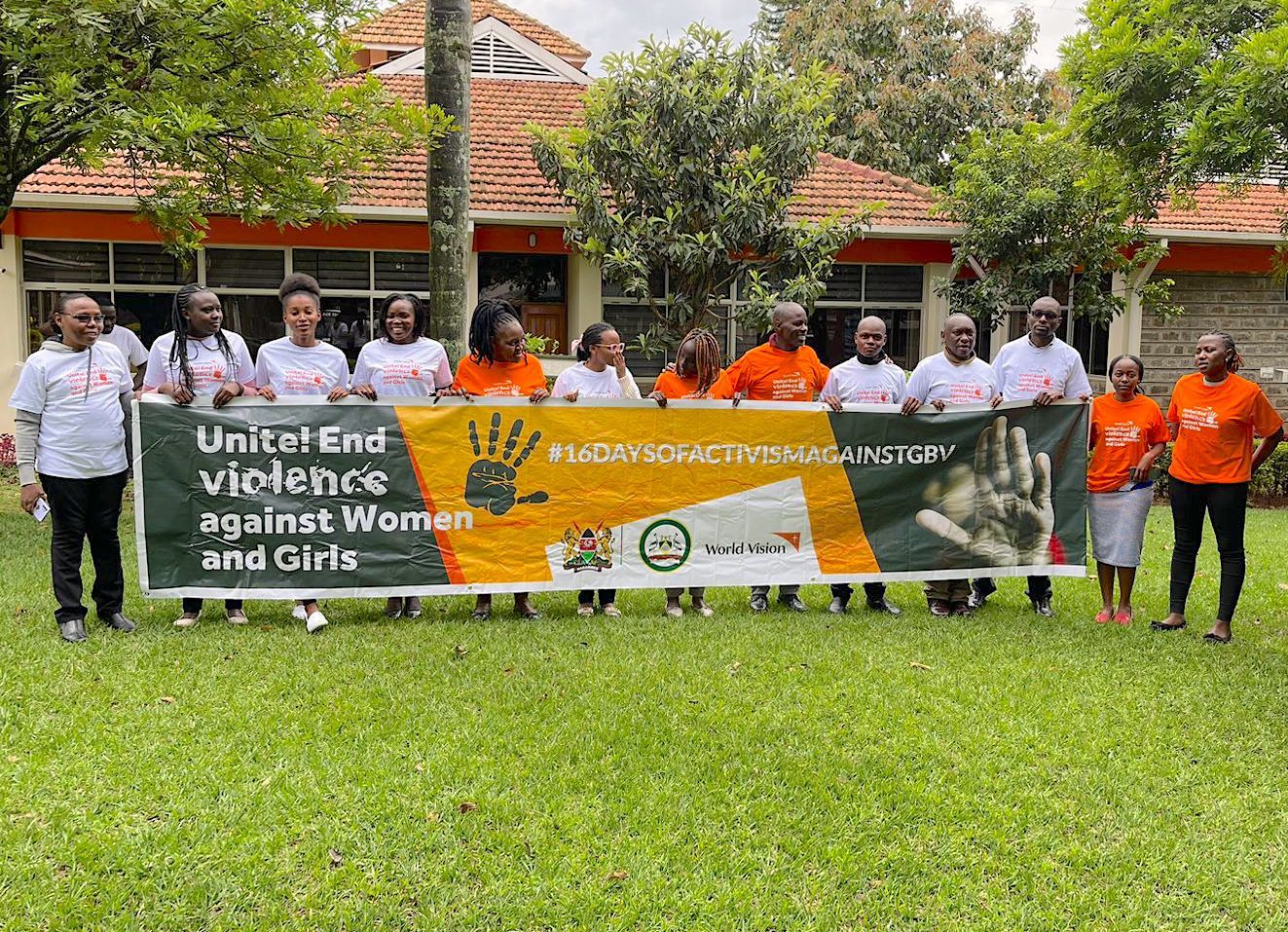 Public awareness and advocacy campaigns geared towards changing behaviour patterns and attitudes that perpetuate GBV are also important. These initiatives should incorporate both men and women, since all genders play a critical role in this process. For instance, cases of domestic violence among women sometimes happen because both affected men and women believe that such actions are culturally acceptable and are expressions of love. Yet, this is not the case. More often than not, it is a power relations issue.
Economic empowerment is another key factor worth considering in the fight towards ending GBV against women and girls. Income generating activities increase women's bargaining power at home, thereby reducing their vulnerability to violence.
They also reduce household economic stress which is usually a key factor in domestic violence. Moreover, when women are financially independent, they are able to escape abusive relationships and access the required support.
It is therefore paramount for organisations or actors in the GBV reduction field to ensure that economic empowerment is a huge component of their various projects. In World Vision, we achieve this goal by supporting women at risk of GBV to acquire training on effective business skills and access capital or start-up kits that go a long way in enabling them to establish or sustain thriving business enterprises.
Last year (2021), World Vision reached over 250,000 households across 37 counties in Kenya with economic empowerment activities, climate smart agricultural practices, local value chain development initiatives and environmental management for sustainable livelihood efforts that have contributed immensely in uplifting the lives of women at risk of GBV.