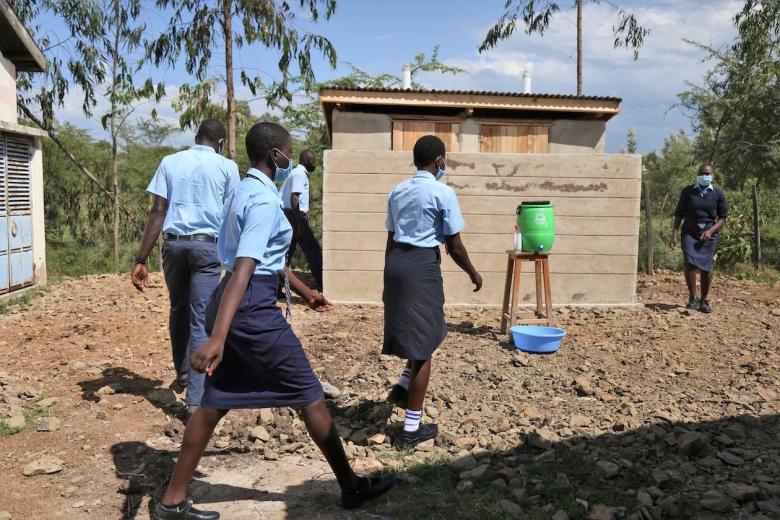 Sanitation & Hygiene: New construction technology improves toilet coverage and use in rural Kenya
Saturday, January 30, 2021
By Irene Sinoya, World Vision Communications Specialist, Kenya
Constructing a toilet was almost never a priority for rural residents of Katito, situated in Kisumu County, Kenya.
Open defecation used to be rife in the community, leading to an influx of hygiene related conditions such as diarrhoea and cholera.
This resulted in a high number of deaths among children below five years, as well as increased levels of malnutrition and poverty.
In response to this challenge, World Vision Kenya -  through its Water, Sanitation and Hygiene (WASH) programme - trained various groups on a cost friendly technology that eases construction of toilets.
The technology is known as SanPlat (Sanitation Platform). This is basically a locally prefabricated concrete slab with a drop hole at the centre that can be fitted on the floor of a traditional pit  latrine.
The slab is designed for the improvement of floor conditions around the drop-hole of latrine toilets.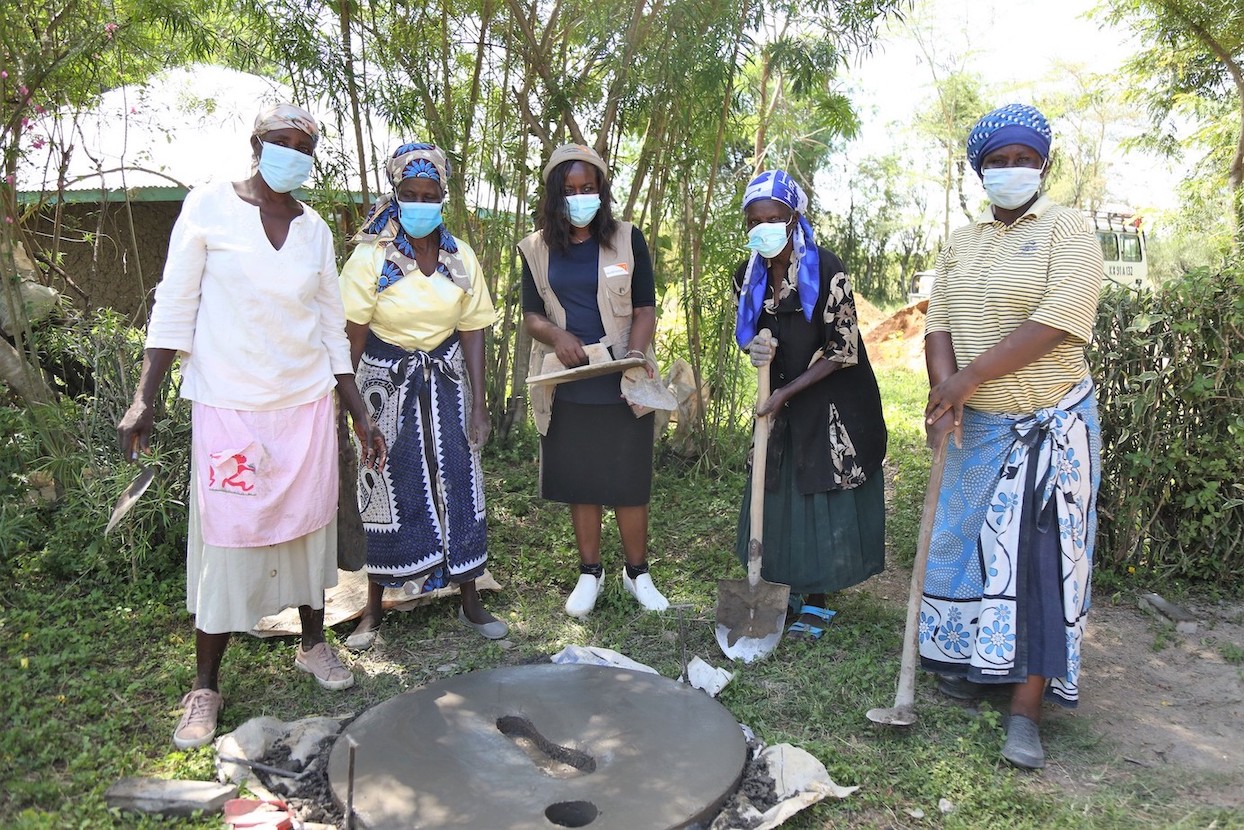 It reduces the cost of constructing pit latrines. It also radically improves hygiene by effectively controlling flies and smell emanating from latrines .
Since the drop hole in the slab is small, it guarantees the safety of young children, as they will not be able to fall into the pit of  the latrine through it.
In addition, the SanPlat technology includes the use of trapezoidal blocks that are used to line a pit in areas where soils are loose. Without them, such toilets would collapse and endanger the lives of both children and adults in the community.
One of the groups that was trained on the SanPlat technology is the  Kosano Community Led Total Sanitation (CLTS) group.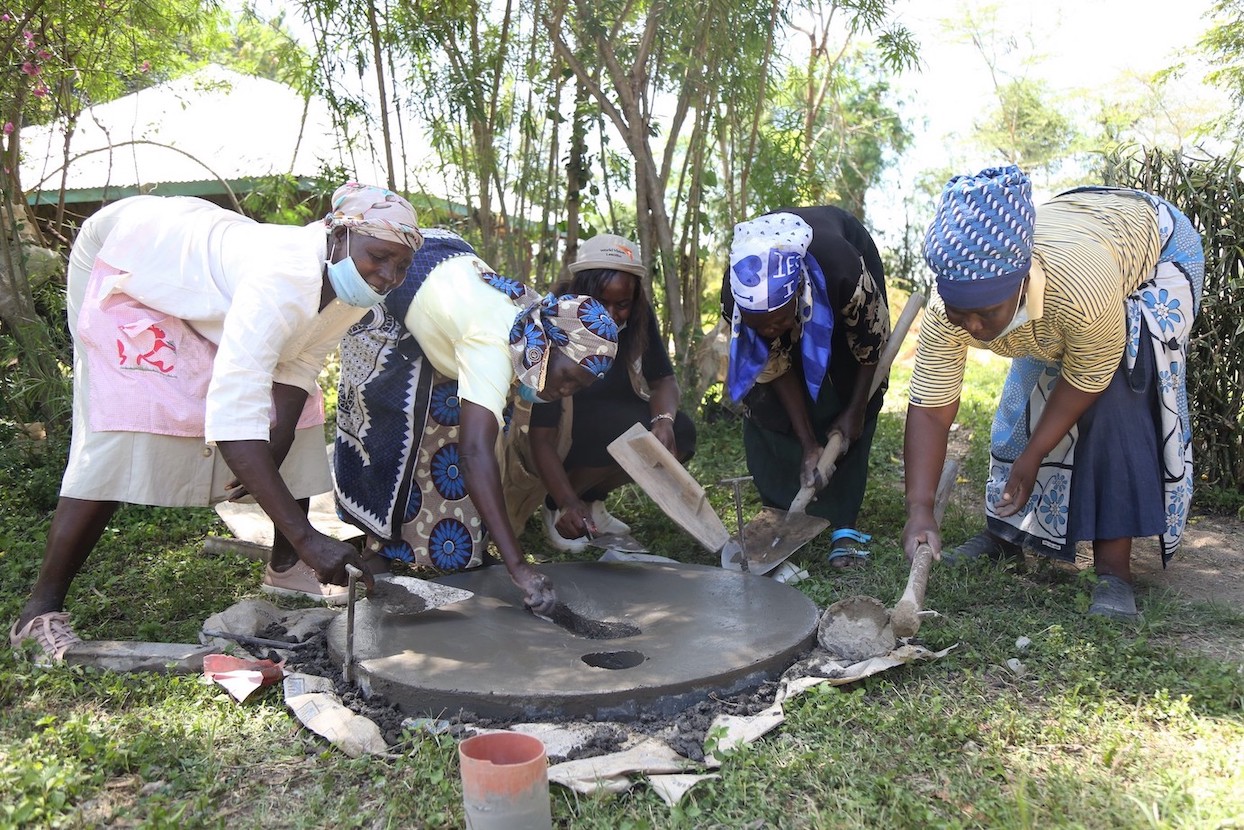 According to 62 -year-old Damar, the group's chairlady, only about 30 percent of households in the area had latrines in 2010.  As such, both open defecation and incidences of diarrhoeal diseases were on the rise.
"Most people had no toilets since lining the pit with mortar and quarry stones made the cost of construction too expensive. Many would prefer open defecation since the toilets constructed with ordinary soils would be washed away during long rainy seasons", says Damar.
The dismal toilet coverage in Katito was attributed to weak soil structures that resulted in the collapse of pit latrines during long seasons of heavy rains.
The SanPlat technology has helped to address this challenge, while at the same time providing income for the women trained, who produce the prefabricated concrete slabs.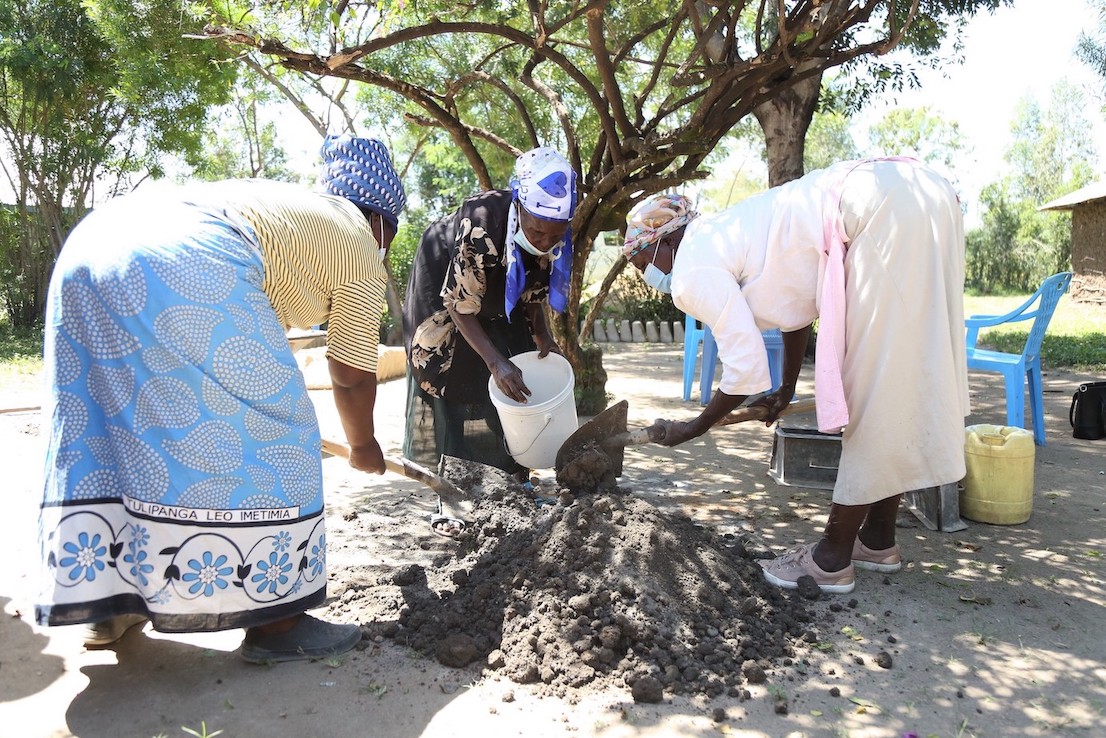 "We thank World Vision for training us. We are now constructing toilets for families and schools and at the same time getting additional income. We invest about Ksh.10,000 to construct a toilet, which we charge an average of Ksh.25,000, thereby making a profit of about Ksh.15,000. We bank Ksh 1,000 to our account and share the remaining Ksh.14,000. So far, we have constructed over 56 latrines in our area", adds Damar.
Ochola Namunyalam, the Deputy Principal at Orimo Secondary School in Nyakach says that the school was spending a lot of funds constructing toilets every year.
 "As a school, toilets have always been a challenge. More than four latrine blocks have collapsed in the past years due to floods, leaving teachers and students desperate. We have been spending a lot of money constructing toilets each year", says Ochola.
"We heard that the Kosano group trained by World Vision was constructing quality toilets. That's when we decided to give them a tender to construct toilets for our school. In spite of the long seasons of heavy rains, the toilets they constructed have never collapsed. We are satisfied with their work", he adds.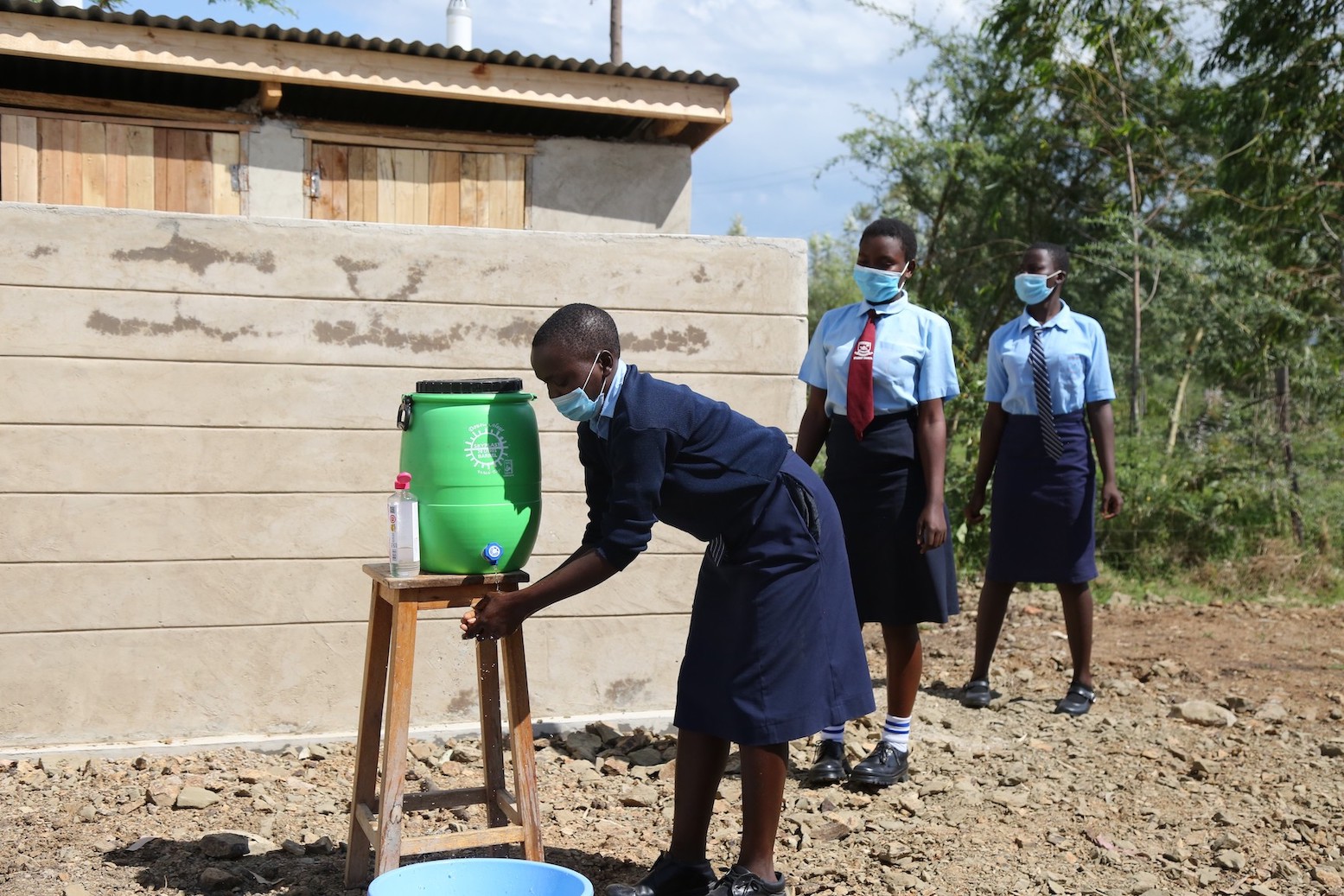 The new technology has contributed immensely to the construction and use of pit latrines in Katito. Most families now have toilets in their homesteads, which has lead to proper disposal of human waste.
This has reduced cases of diarrhoea and other hygiene related conditions that were previously considered as major health hazards for children and families.
Pauline Okumu, the World Vision Africa Senior Director for Water, Sanitation and Hygiene (WASH) notes:
"As an organisation, we are glad that we have empowered this community to construct sustainable flood resistant latrines. Collapse of latrines as a result of flooding has been a challenge cutting across Kenya and many African countries. We are able to exchange this information, and take it to scale to ensure that we invest with communities to put up sustainable latrines."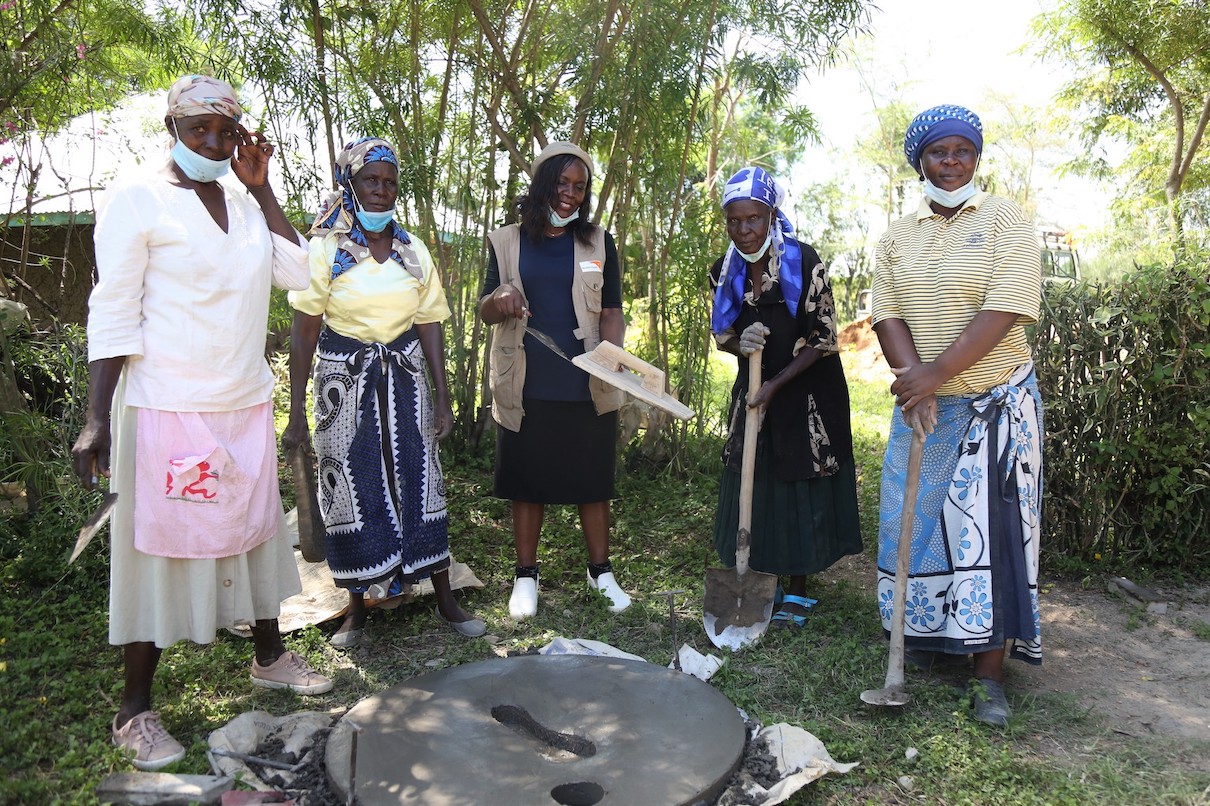 She adds: "The fact that this group is transferring the expertise to children is an assurance that the future generation will continue with the good practice", she adds.