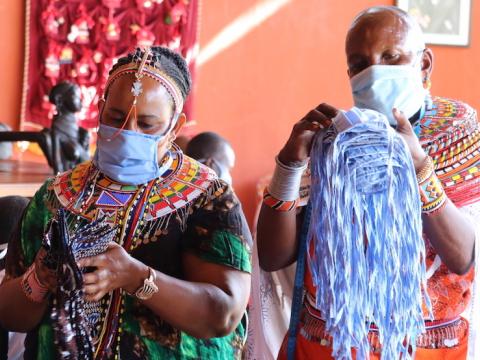 Women Abandon Illegal Activities for Rewarding Tailoring Business
Sunday, September 6, 2020
By Wesley Koskei, World Vision Communications Officer, Kenya
For many years, 58-year-old Seketo relied on making illegal local brews and burning charcoal to earn a living.
Despite knowing that these income-generating activities were unlawful, Seketo continued practising them, as she had no alternative source of income.
"I know that cutting trees aimlessly for charcoal destroys the environment. Illegal brews also put the life of people at risk. But I had no choice since there was no other way of getting cash," she says.
Seketo comes from Ewaso, in Laikipia County, Kenya. Communities in this predominantly dry area  - with high levels of poverty - are pastoralists that rely on livestock keeping as their main source of livelihood.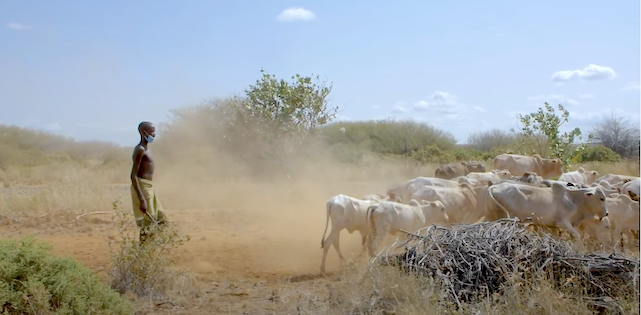 During drought periods, which have dogged the community for many years, men usually travel to far places in search of pasture.
The women, who are normally left behind to take care of children, end up bearing the burden of providing for their families solely.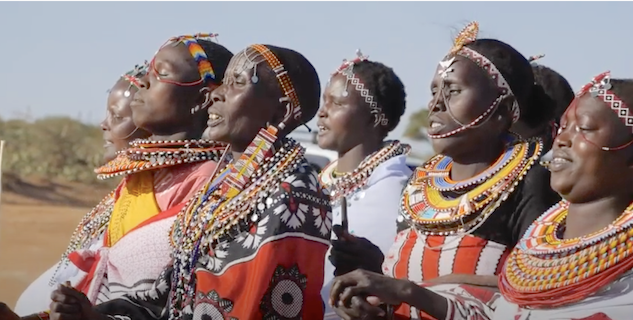 Since a majority of them have little or no formal education, they are often unable to get employment opportunities.  This forces them to take up any activity that can give them income, even if they are illegal or risky.
"When you have no options, you do what you have to do to survive, no matter what," says Seketo.
To support these vulnerable families in Kenya, World Vision has been empowering women in these pastoralist communities to improve their livelihoods through training on entrepreneurship and technical skills for their preferred income generating activities.
The organisation also supports them with capital, stock or equipment required for the successful start-up and running of business ventures that they choose to pursue.
This initiative is supported by World Vision's IMARA Programme, which is funded by SIDA through the Embassy of Sweden in Kenya.
"We support these women for two main reasons. First, we want them to diversify their income sources. Secondly, we would like them to rely on alternative livelihoods or income generating activities that divert their attention from destructive environmental practices," states Joseph Suguta, a World Vision Livelihoods Specialist in Kenya.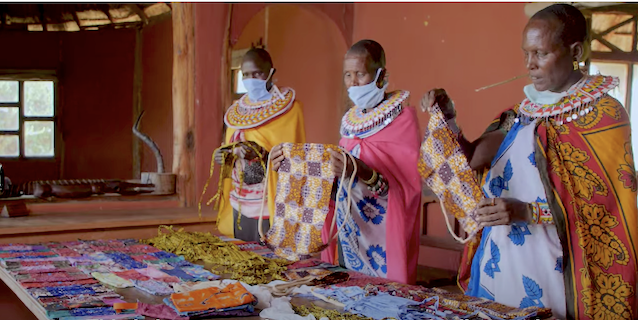 Among the many women groups that World Vision has supported, is Chui Mama, which Seketo belongs to.
The group, started in 2018, comprises of women tailors that make beaded items, clothes and sanitary towels for needy women in the society.
"We started this group with the aim of addressing the issues affecting women in our community, especially those that are vulnerable such as widows and single mothers. We wanted them to stop relying on harmful cultural and environmental practices, as well as illegal activities to earn a living," says Ellie Modesta, a co-founder of the group.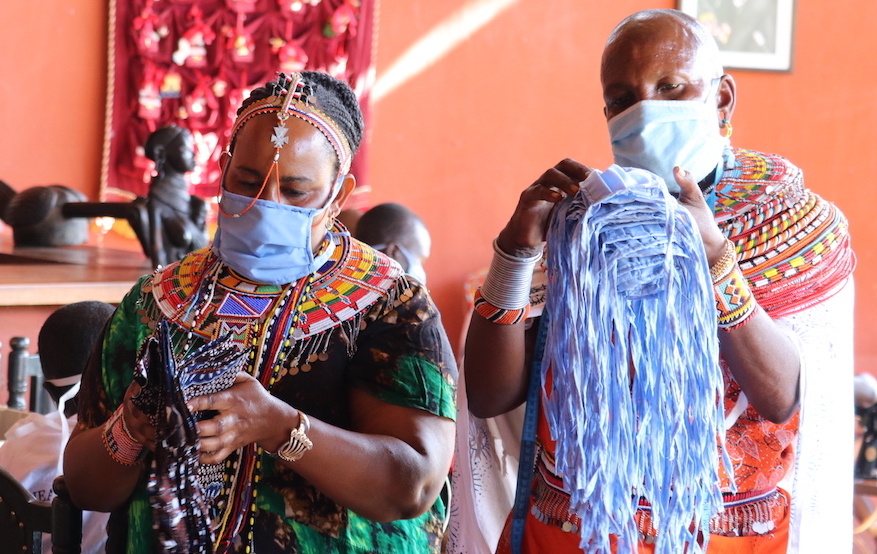 World Vision, through the IMARA programme in Kenya, has supported the group to get technical training on how to effectively manage and excel in the tailoring business.
The organisation has also provided them with additional sewing machines that have enabled the women to grow the business and employ more people.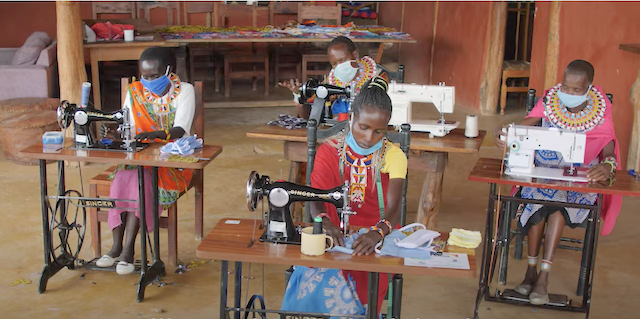 Seketo notes that when she joined the group in 2019, she met other women - just like her - who were looking for better ways of improving their livelihoods through legal income generating sources.
"I had never seen or touched a sewing machine before I came here. But I am now an expert who is passionate about tailoring, thanks to the training I received," she says while manually peddling one of the machines.
Together with other women, she has also gained knowledge on the safety, as well as the proper use and maintenance of the sewing machines.
"I really love what I am doing now and it's my passion. It took time before my legs could get used to the pedals of the sewing machine but now I am fine," she remarks with a laugh.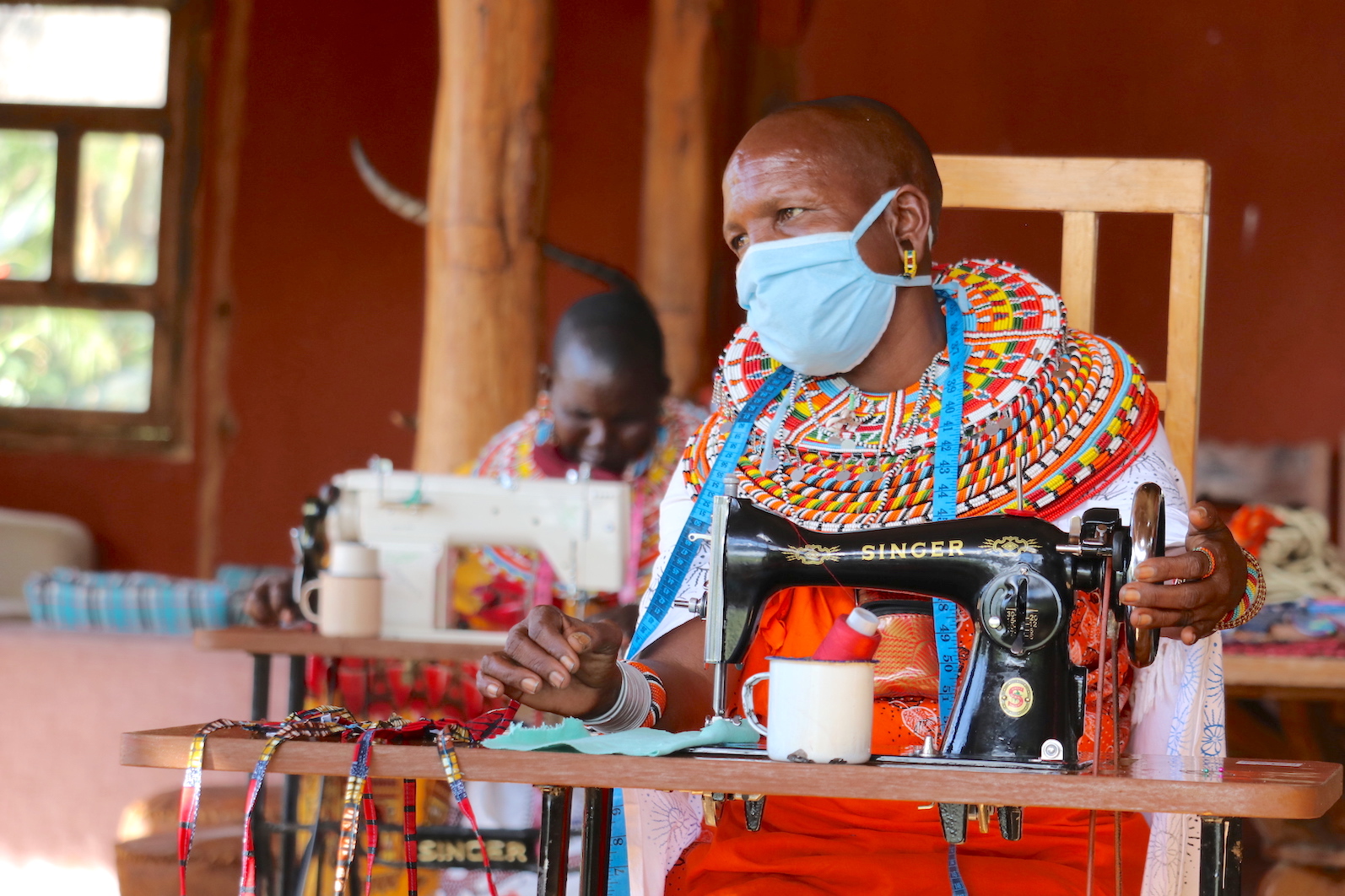 The group makes clothes and beaded items that are on high demand from local and international tourists that frequent game parks in the area.
In this time of COVID-19, they have begun making masks so as to allow their community to easily access them at affordable prices.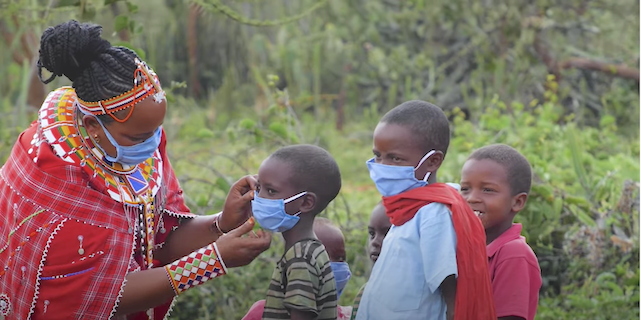 "We are happy that our work is giving us money and also helping the community to prevent the coronavirus disease. People don't need to travel far to buy masks at high prices," states Seketo. 
The cost of a facemask in the market is between 100 and 200 Kenya shillings. But the ones produced by the women's group retail at 50 Kenya Shillings. Members get them at no cost.
 "Right now, we've received masks orders from many clients, and we anticipate more in the coming days," she says.
Aside from the masks, the Chui Mama women's group has also taken it upon themselves to address menstrual health hygiene challenges affecting girls in the community.
"We are making cloth pads to help our girls since families cannot afford to buy regular pads. Before, many girls here would miss school while on their periods. They feared soiling their clothes and getting embarrassed. But that has now changed, because of the pads we make," says Seketo.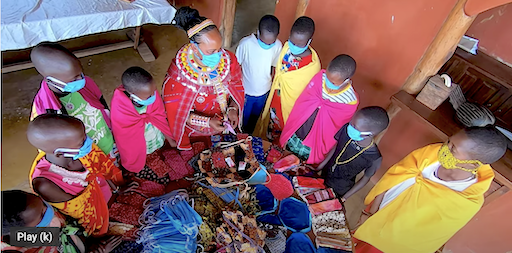 With their newly acquired sewing machines, the group has so far made, and distributed over 700 cloth pads to different schools and homes in their community.
Seketo notes that comparing her business venture with the previous ones she undertook, is like likening day and night.
"I see a big difference because I used to make money by destroying the environment and breaking the law to make illicit brew. But now I am doing something legal."
Help us to change more lives by supporting our #LivesCanChangeCampaign: bit.ly/32WMLGU