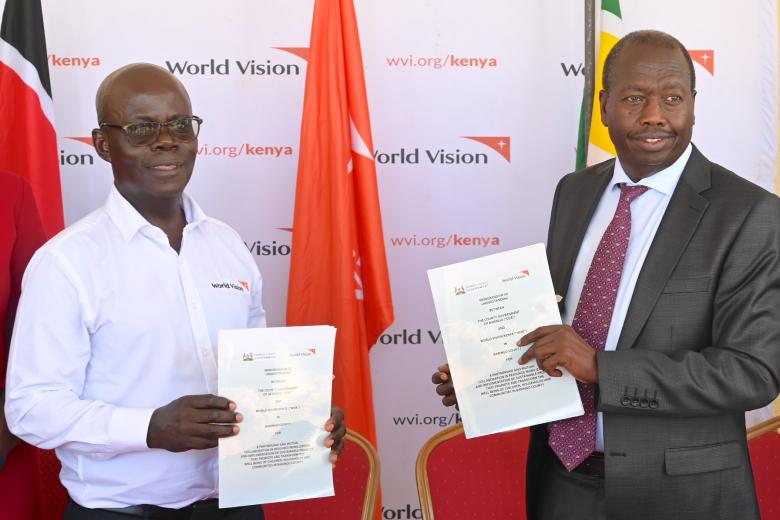 World Vision and Baringo County Government collaborate to undertake sustainable development initiatives
Thursday, May 18, 2023
By Sarah Ooko, Senior Communications & Media Officer, World VisionKenya
Residents of Baringo County will benefit from transformative initiatives aimed at tackling development challenges and improving the lives of children, families and communities.
A Memorandum of Understanding (MOU), signed by World Vision Kenya and the County Government of Baringo charts a roadmap for the effective implementation of these projects in a sustainable and structured manner.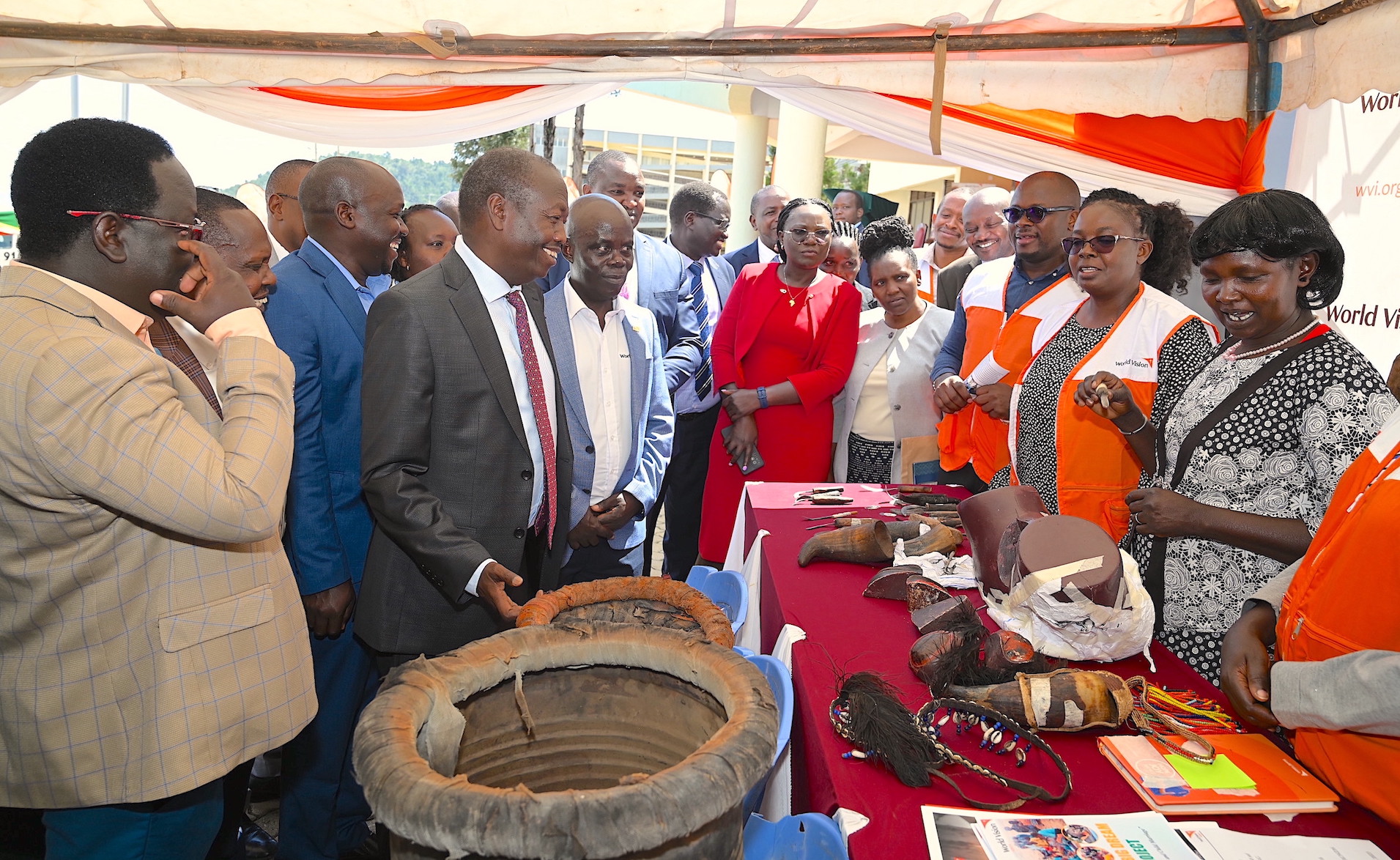 Under the MOU, World Vision Kenya and the Baringo County Government will work closely together to improve the lives of communities through projects focusing on water access, child protection, environmental conservation, food security, quality education, peace promotion and citizen participation in governance and development affairs.
The first initiative kicked off under this partnership , is the implementation of the Chesawany-Kinyach Water Project worth KSh 28,954,150 in Bartabwa and Barwesa Ward, which will be financed jointly by World Vision Kenya and the Baringo County Government.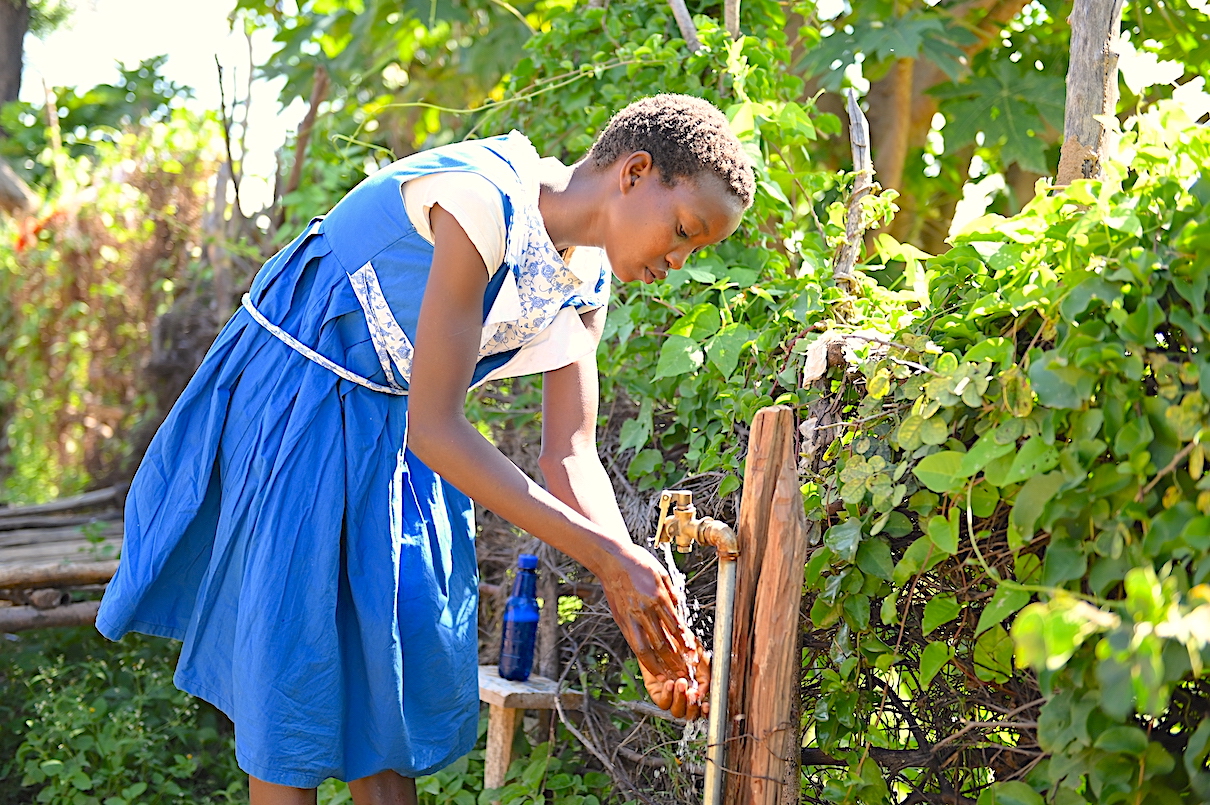 The water project, which is set to be completed in September 2023, is aimed at improving access to clean and safe water for over 1,100 households.
It will involve the installation of a five-kilometre pipeline from the Chesawany borehole to the existing 100 cubic metre masonry tank at Kinyach. The pipeline will be constructed using High-Density Polyethylene (HDPE) and Galvanized Iron (GI) pipes to withstand the rocky terrain in the area.
Additionally, two 100 cubic metre masonry tanks, five cattle troughs, and five communal water points will be constructed within Kinyach village to enhance the distribution of water to children, families and communities.
The Chesawany-Kinyach Water Project will have a significant impact on the local community, which has a combined population of about 5,770 residents, with 50% of the them being children (under 18 years old).
With access to clean and safe water, children are protected from waterborne or hygiene related diseases. They also get time to play and study, as their time is not consumed by the torturous task of having to walk extremely long distances in search of water.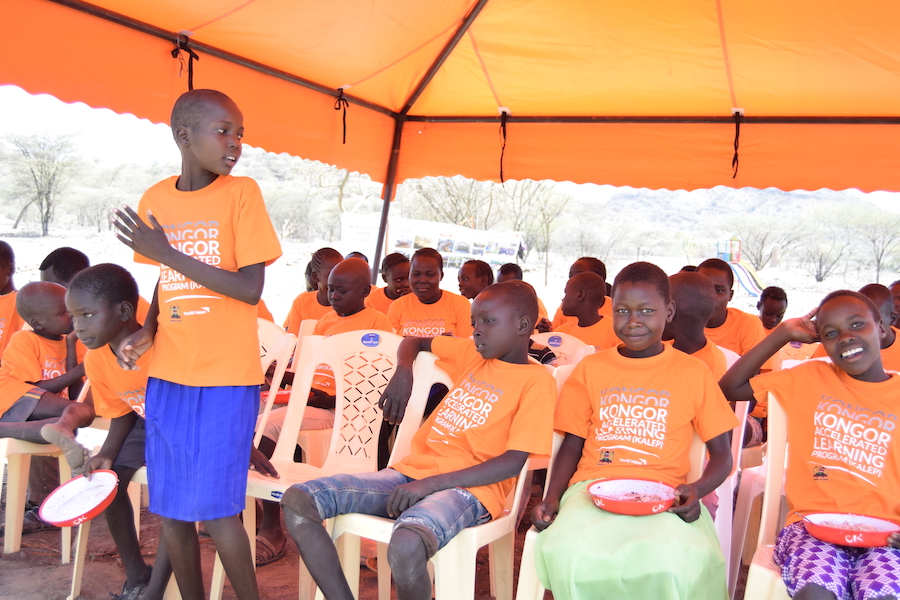 Access to water also plays a significant role in ending violence against children, since many of them – especially girls – become extremely vulnerable to rape, kidnapping or physical assault as they travel long distances to fetch water.
The project will also benefit many institutions in the area. They include the following: Kinyach Primary School, Kinyach Secondary School, Kinyach Children's Home and Kinyach Dispensary.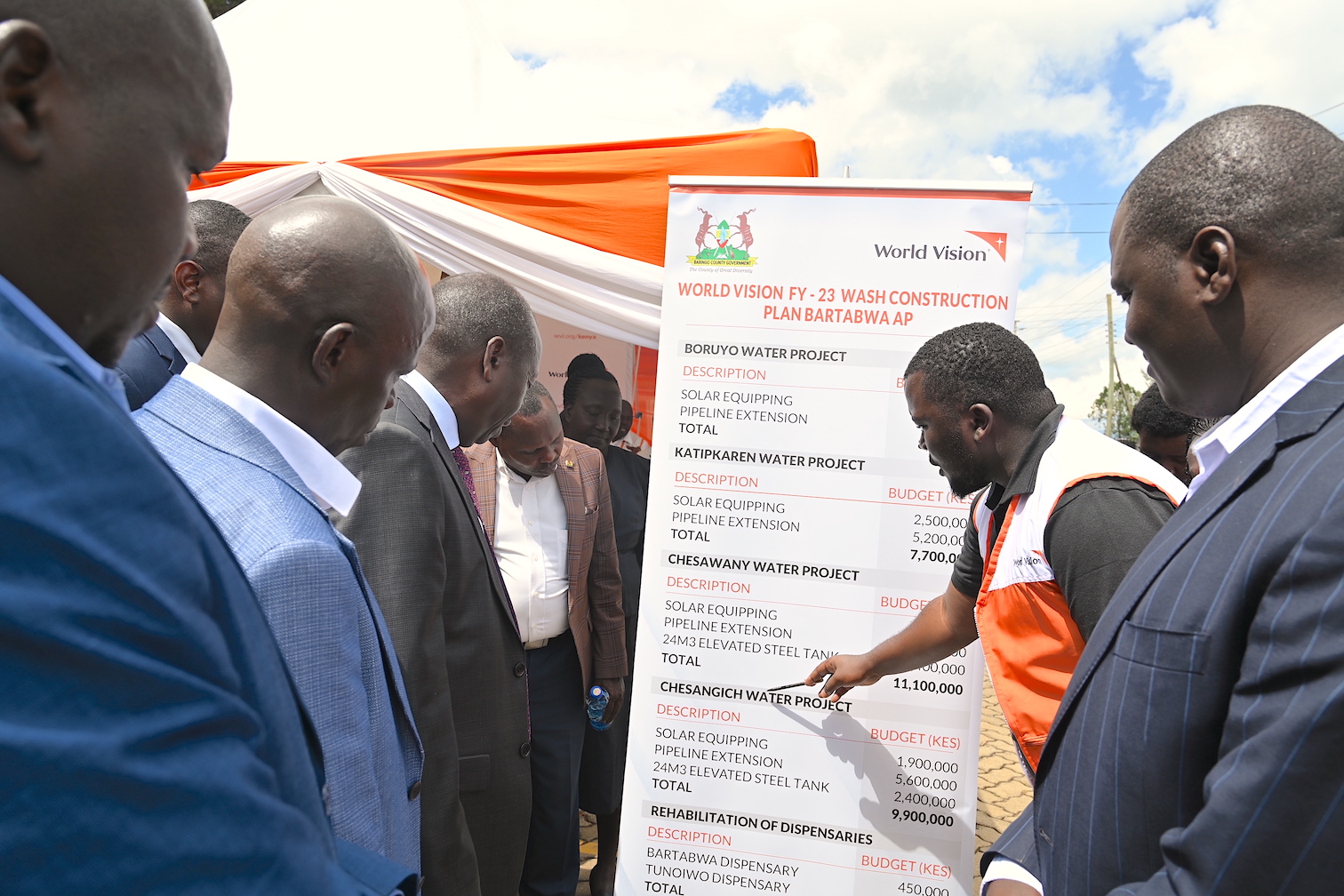 The is part of the efforts by the County Government and World Vision Kenya to provide access to clean and safe water to residents of Baringo County.
It is in line with the United Nations Sustainable Development Goal (SDG)-6, which aims to ensure availability and sustainable management of water and sanitation for all.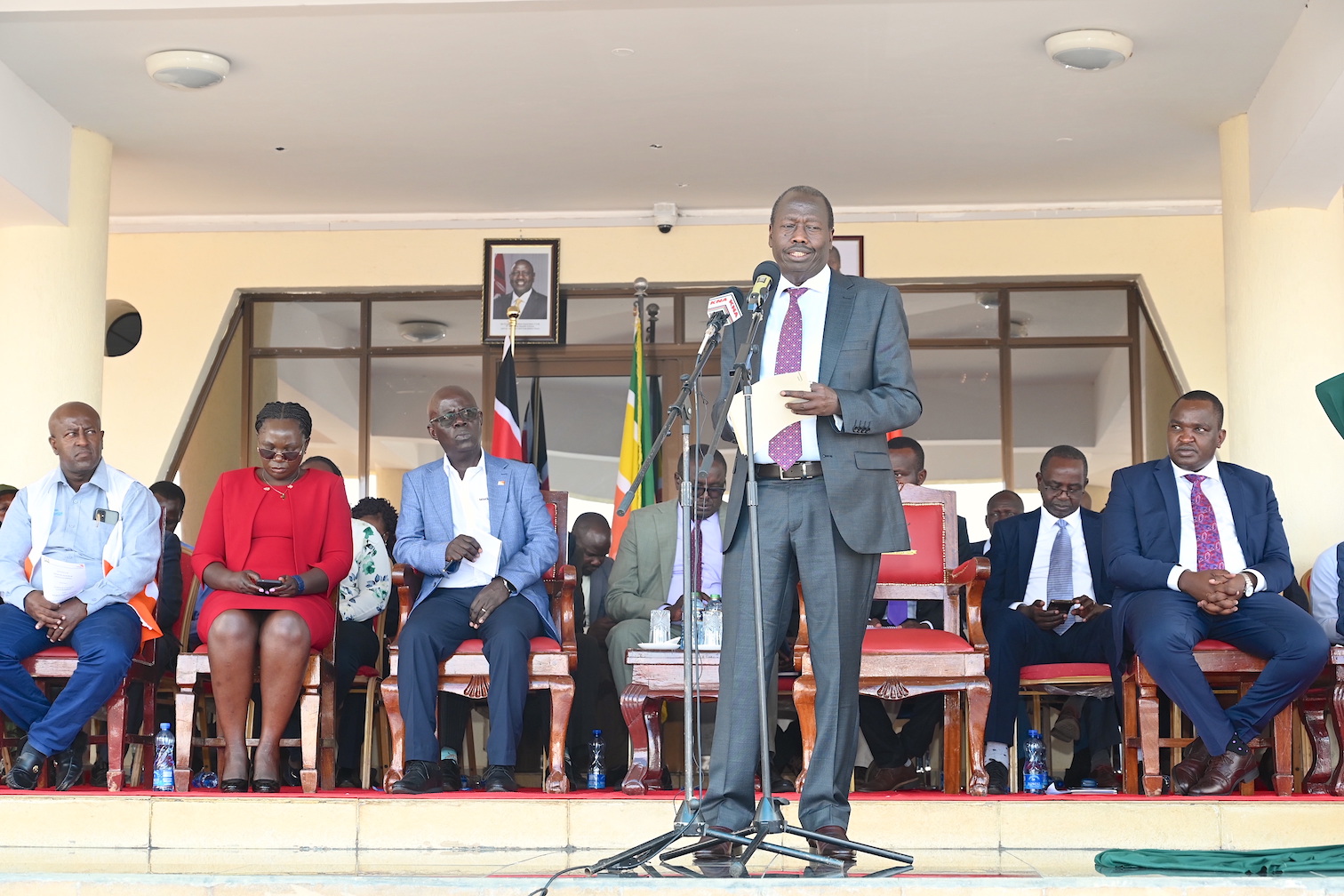 Baringo County Governor H.E Benjamin Cheboi welcomed the formal arrangement with World Vision Kenya, saying it will enhance the efficiency of service delivery for the two institutions as they embark on joint programme implementation.
"It is through collaborations such as this, which augment government programmes that our region will realise sustainable development in a shorter time, especially in our priority areas which include education, Youth and Women Empowerment, resilience building, Health and Nutrition, Water, Sanitation and Hygiene, Climate Change as well as emergency response." Cheboi Said.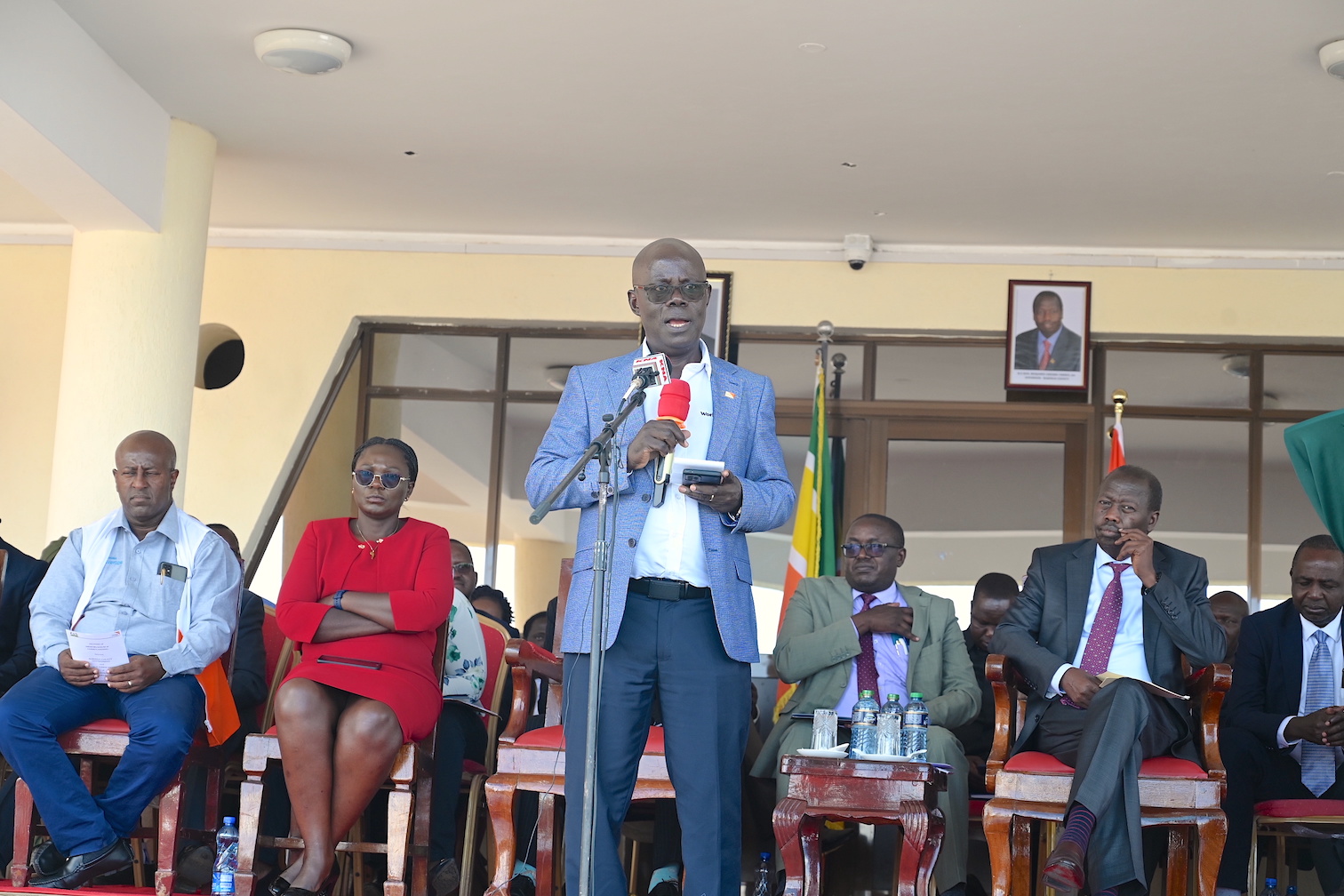 Gilbert Kamanga, the National Director for World Vision Kenya noted that the MOU will strengthen the relationship that the two organisations have.
"This partnership provides us with opportunities to co-finance projects and implement them together. This will enhance the sustainability of projects and ensure that they are well structured and aligned to the Baringo County Development plan," he said.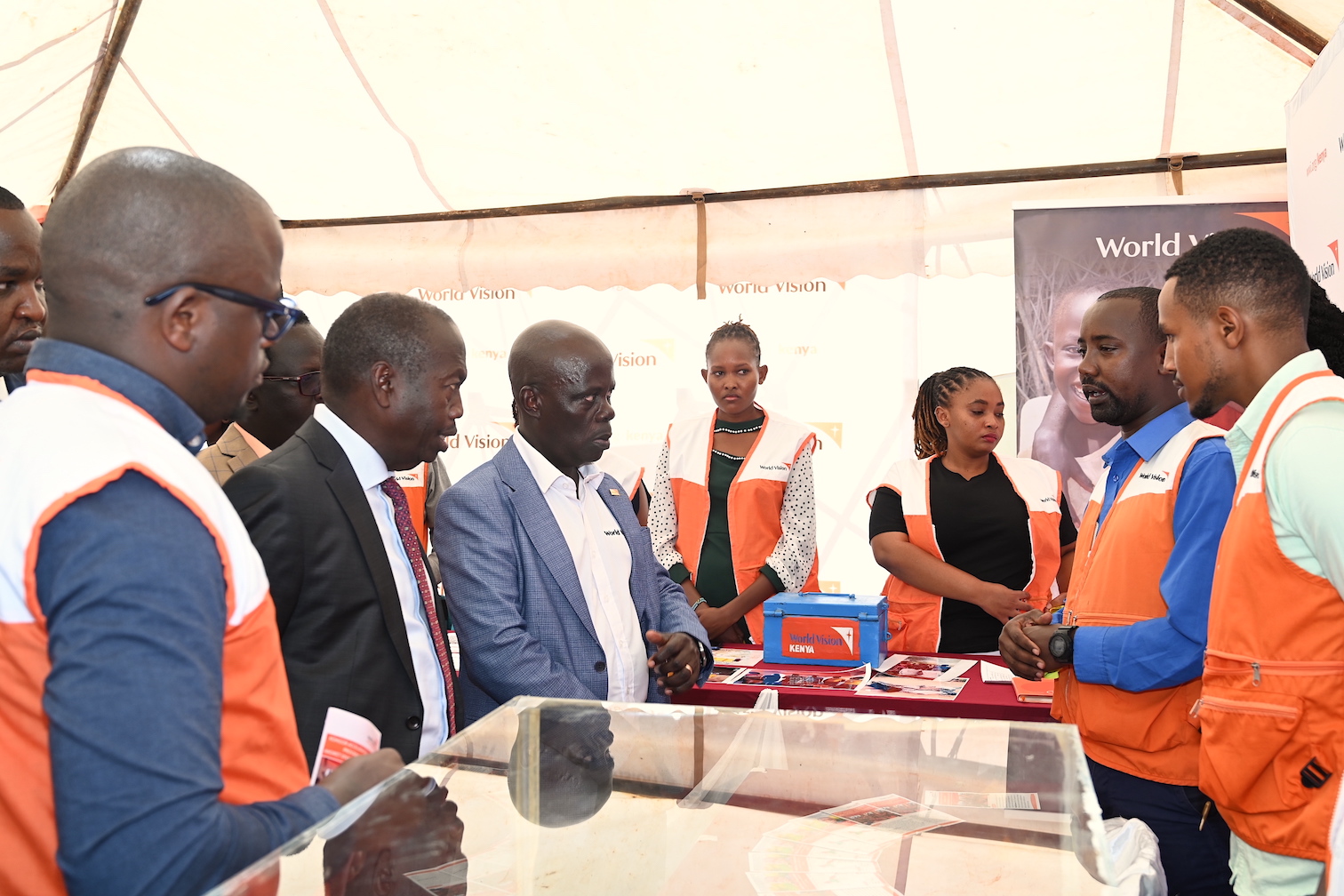 Mr Kamanga also noted that World Vision will spend approximately KSh.1.2 billion over the next three years in the implementation of various development projects in Baringo County, aimed at transforming the lives of children and families.