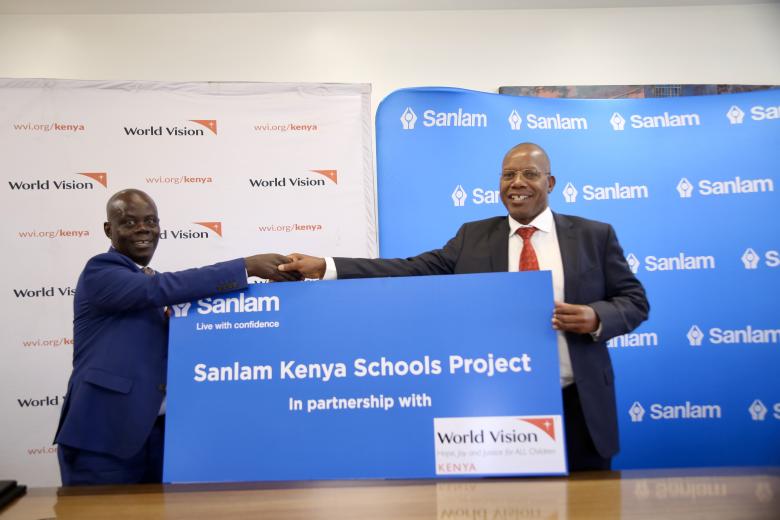 World Vision and Sanlam Kenya partner to improve learning infrastructure in rural schools
Thursday, March 2, 2023
By Ivy Muigai, Communications Officer, World Vision Kenya
In most Kenyan rural communities , schools face infrastructural challenges that impede on the education performance of children.
This is the situation in parts of Kitui and Nyeri counties, where school going children lack adequate or well-maintained classrooms that provide them with a conducive learning environment.
With the aim of addressing this challenge, World Vision is working with Sanlam Kenya (a local non-bank finance solutions provider) to improve the learning environment of over 700 pupils from selected schools.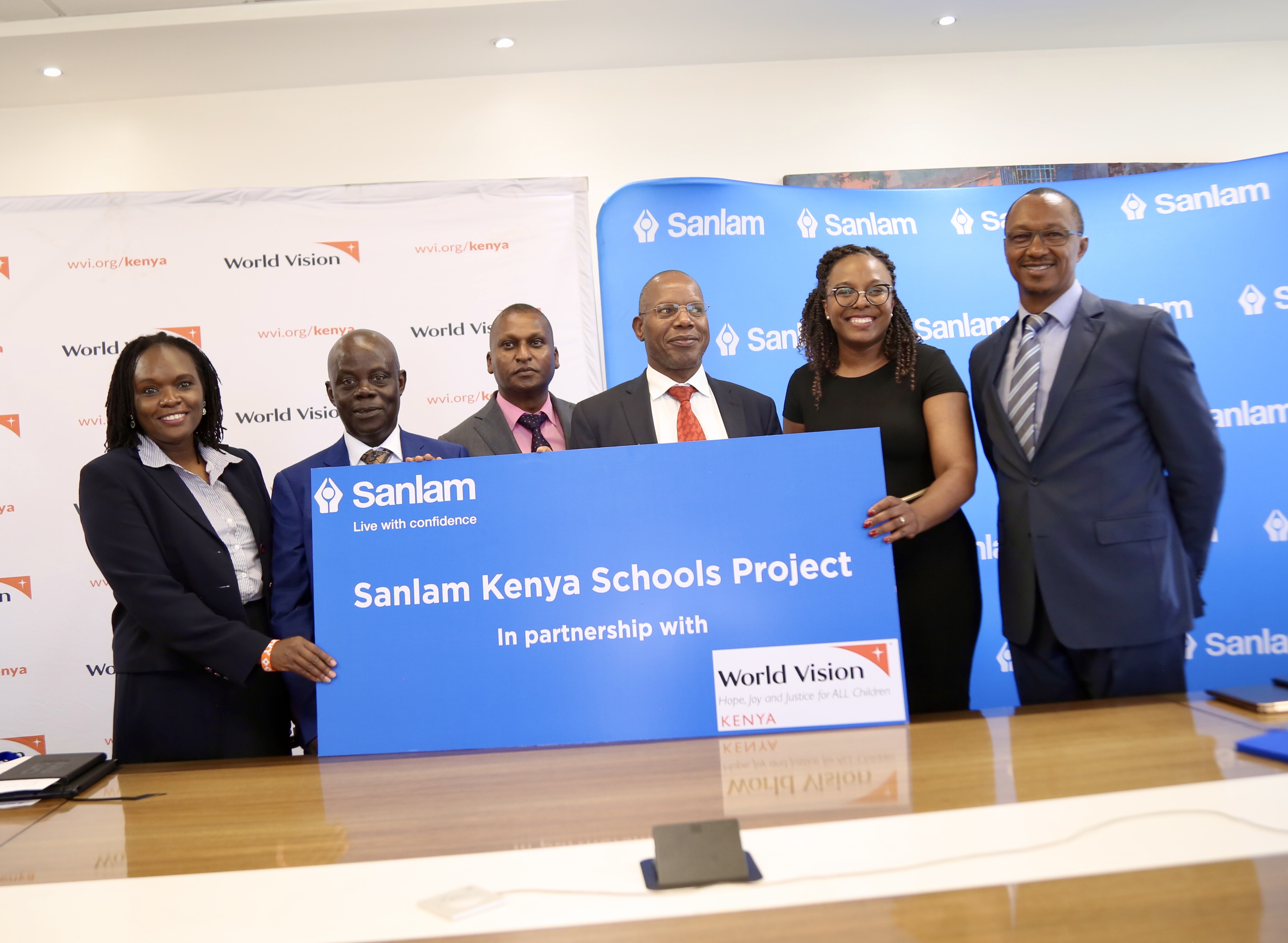 This will be achieved through the implementation of infrastructural projects amounting to about KSh.21.1 Million (USD 211,000) that will focus on building classrooms, constructing dormitories and renovating existing school infrastructure.
The targeted schools include Kalatine Primary and Kakululo Secondary that are located in the Mwingi area of Kitui County, as well as Birisha Primary that is situated in the Mweiga area of Nyeri County.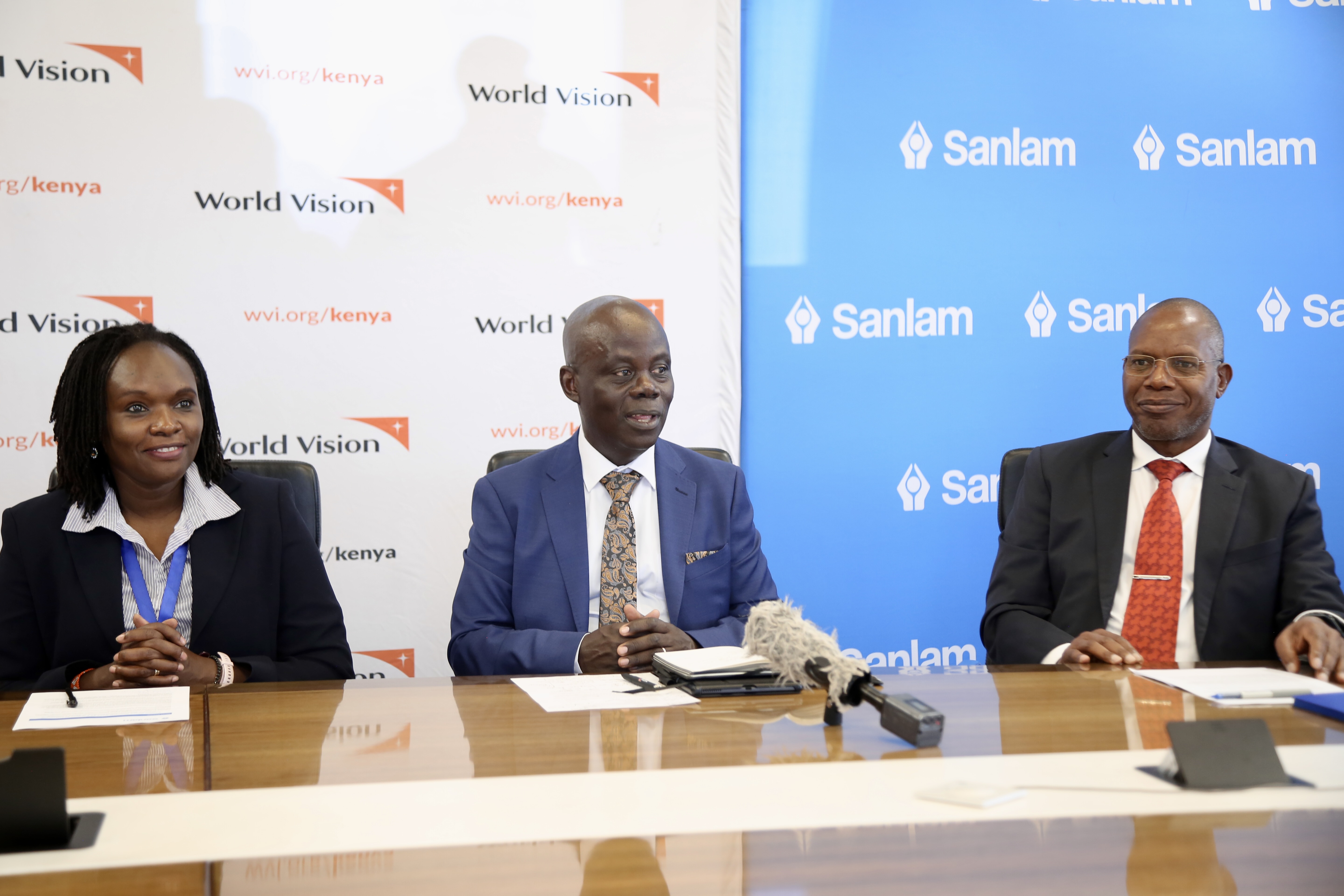 Speaking during the launch of the partnership, Dr. Nyamemba Tumbo, Sanlam Kenya Group CEO affirmed his organisation's commitment to improving access to quality education for children, under the Sanlam Kenya Schools Project initiative.
He noted that the organisation was keen on working with the government among other partners to provide a conducive learning environment for schools in need, thereby leading to the improved academic performance of pupils.
Gilbert Kamanga, the National Director of World Vision Kenya appreciated the financial investment and support by Sanlam, noting that it will go a long way in improving the well-being of children in targeted communities.
 "As World Vision, we are keen on such partnerships that will transform the lives of children in the communities we operate in. Through this investment, we will work with the community members to ensure that children go to school and access quality education," he said.