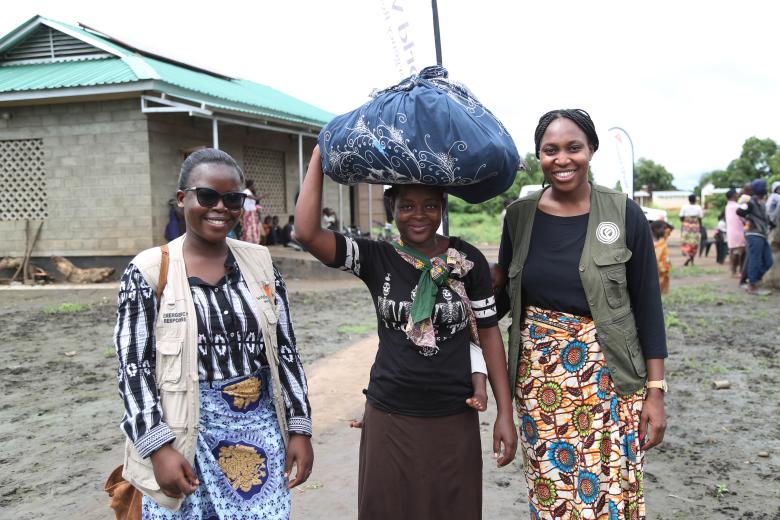 Flood Church and World Vision reach out to flood victims
Wednesday, March 23, 2022
Flood Church, on Friday, joined World Vision to donate assorted items to people affected by flooding disasters in Malawi's southern district of Chikwawa. The donation, which took place at Kapasule Camp in Traditional Authority Maseya in Chikwawa district, benefited 440 households to the tune of USD 5,000.
Among other things, beneficiaries like Martha Fabiano from Kapasule village were blessed with maize flour, porridge flour, cooking oil, sugar and salt, among others. Martha expressed gratitude for the donation saying her children would have a proper meal for days to come. With rains still coming and livelihoods damaged, Martha complained that her family has been finding it hard to find piece work for survival, as almost everyone in her village has been hit by the flooding induced by Tropical Storms Ana and Gombe that hit southern Malawi.
"When the floods hit, our family lost everything. We lost our house, food, property and the tailoring shop that supported us with some income. The machines and pieces of cloth that we use in the business were all washed away by floods", said Martha, who is now banking her hope on the winter season coming ahead.
The 26-year-old mother of two boys says they grow maize for food and for sale. "When the weather gets better, we will go back to our village –not necessarily to live there, but to do some irrigation farming so I may support my family with food and income", she added.
While thanking World Vision for extending its appeal to churches, Zac Chiphangwi, Intern Pastor for Flood Church said they thought of partnering with World Vision because it has been a trusted partner for years. "World Vision is a Christian organisation which started working in Malawi from way back. It has proper structures across the country and apart from that it is a trusted partner. This prompted the church to partner with the organisation and support the little that we had contributed from the church to support our friends affected by floods," he said.
While Flood Church will continue exploring other ways to reach out to the poor, Pastor Chiphangwi said they will continue praying for them and for World Vision as it runs its response work.
World Vision's Food Assistance Manager, Andrew Chimera, thanked Flood Church for the kindness in their timely donation. "When partners like Flood Church choose to walk with World Vision, we feel it that we are indeed a missionary body commissioned to do God's work of standing with the poor and oppressed", he said.
Chimera then appealed to other religious bodies and corporate players to step in and improve life for people affected by flooding.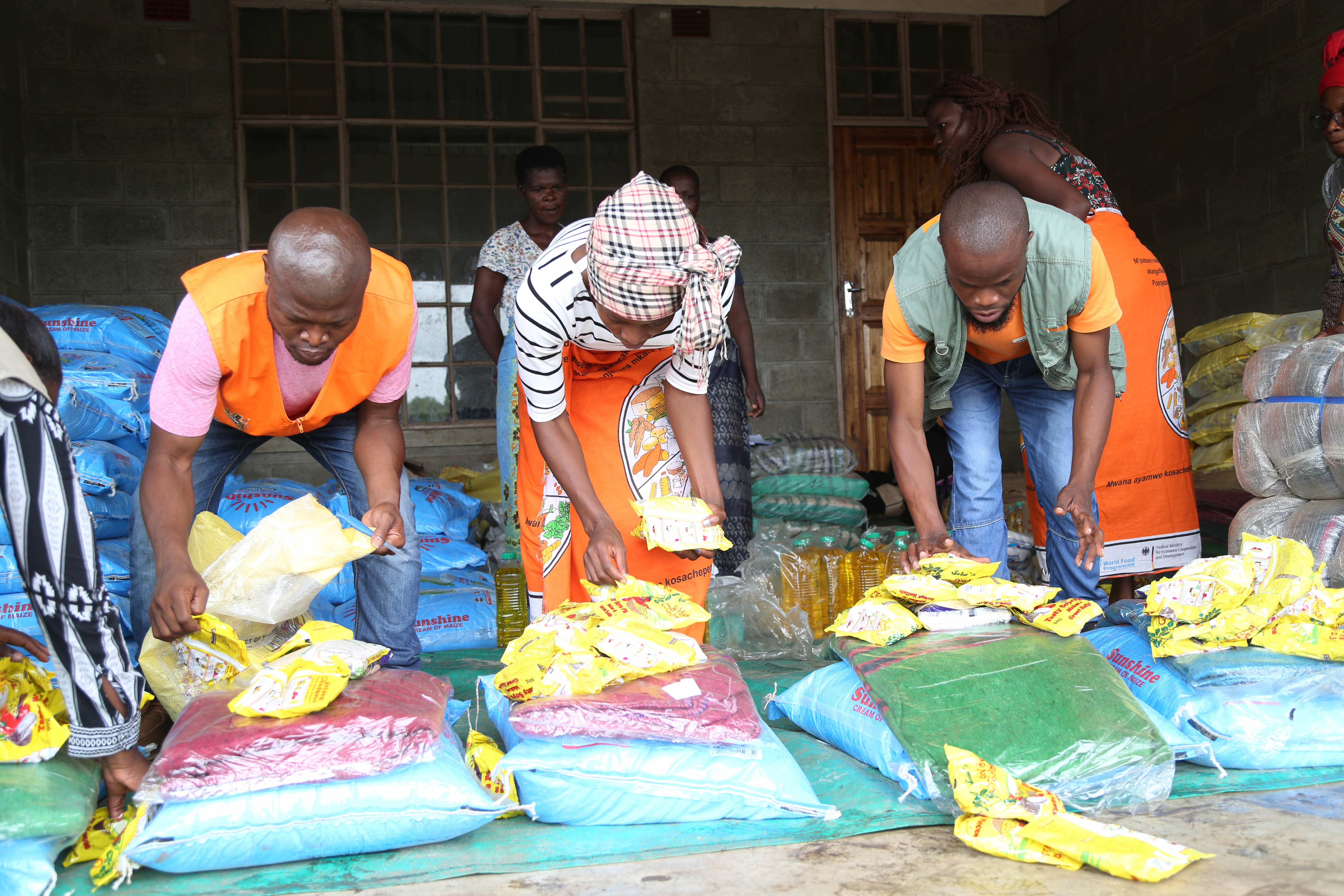 "As World Vision, we are responding in eight districts across Malawi where our staff members are always reporting the increasing suffering that children are going through. Together, we can help to lessen the burden they are going through", he said.
Through different partnerships, World Vision has reached out to over 60,000 households affected by floods across the country. Over 500, 000 households were affected by Tropical Cyclone Ana and the figure is expected to rise with the recent hit of cyclone Gombe.