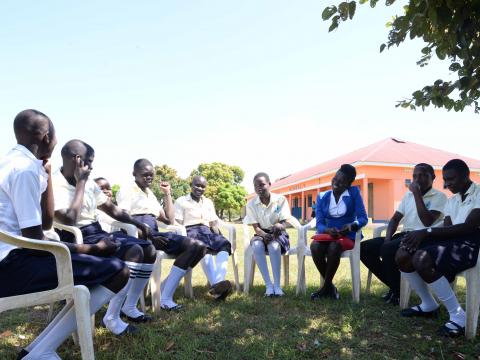 Elizabeth Inspiring The Young Generation
Sunday, August 18, 2019
By Damalie Nankunda Mukama and Fred Ouma, World Vision Staff, Uganda
"Every time I saw women driving cars and I compared their life with the same women living in the village, I told myself that I would work hard to get myself a better life. I remember, when I was about 10 years, I advised my elder sisters against engaging in early relationships with boys. Of course, they would laugh at me but I remained steadfast and determined to get myself a better life. I knew education was the only thing that could get me there," said Elizabeth, as she shared the promise she made to herself as a child.
Despite her best intentions, the biting poverty at her home spelled doom. The situation was even harder as she competed with her many siblings for the meager resources that were available. Sometimes, looking at the scarcity of resources in her home, raised doubts in her mind. "Maybe I could never get the kind of life I hope to get no matter how much harder I worked," she remembers thinking.
Her father took on a menial job at a school but it did not change their family's situation much. "It was really hard. At one point I lost hope of ever attaining an education," she recalled, with a disturbed look in her eyes.
Sponsorship Opens New Doors
But as luck would have it, Elizabeth came into contact with Anne, a World Vision staff who registered her receive the support of World Vision.
Meeting 'Aunt' Anne was a real-life changer. I am what I am today because of her.
Once enrolled in World Vision's child sponsorship programme, Elizabeth's life took a different twist. "My sponsor sent me [a special gift of] money which I used to buy a cow. It was my most treasured asset," she said.
This would later become a very great resource in the future and at a very critical time in her life.
Once in school, she made sure her time was well-spent and this reflected in her impressive academic performance. "I finished my last two years of primary school on a school bursary because of my good performance," she said with a chuckle.
Cows Give Milk and Pay School Fees
And luckily for her, World Vision supported her in secondary school. But, when the direct support was withdrawn, she almost failed to complete school. "When I lacked school fees, I sold the cow from my sponsor, which of course had given birth and the cows had multiplied. That is how I was able to complete high school," she said.
Elizabeth believes that God's blessings have been with her because when she hits difficulty, opportunities always arise for her. "I was dreaming of going to university but this was to remain a pipe dream had World Vision not come in to support me," she said.
Once she enrolled for a diploma after secondary school education, Elizabeth gave it her best and finished with a first-class diploma. She immediately got a teaching job at a secondary school in Soroti town where she teaches Agriculture. "I am happy," Elizabeth said. "I never expected that I would at one time be working before students."
Encouraging Others to Dream
At 24, Elizabeth is already a role model and inspiring her students, especially the girls she teaches, to aim higher. "I feel extremely humbled to have students that look up to me," she said recalling an incident when a student said, "I admire you because you're young and earning money."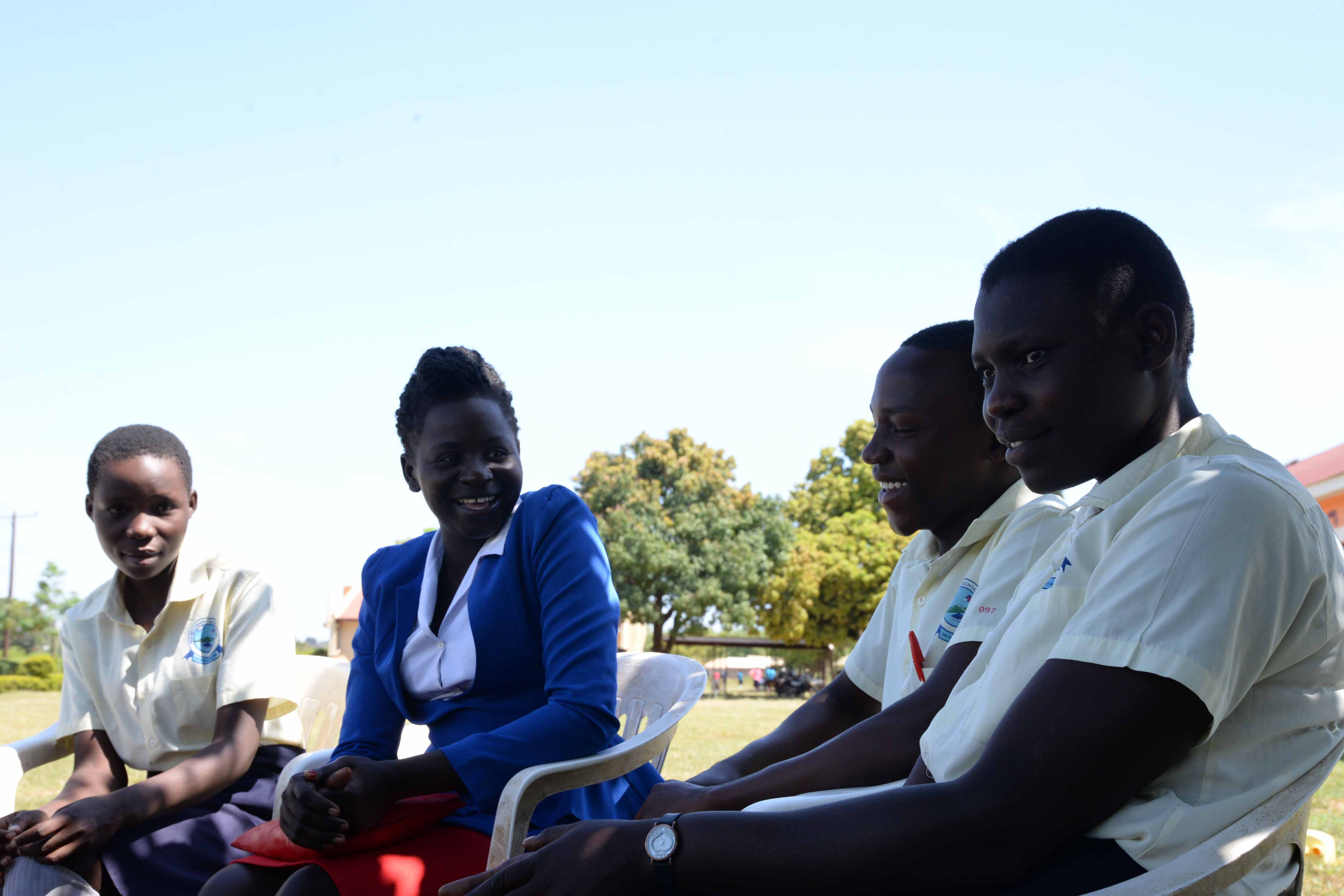 Elizabeth added, "I felt honoured and realized that I had become someone important in society."  It is now her custom that before and after her lesson, she tells her students to always focus on their education.
Not only did World Vision change Elizabeth's life but that of her community too. "It helped to construct a secondary school which is benefiting many children," she said. "A school is a lifetime investment for the community because education is an irreplaceable factor for real development."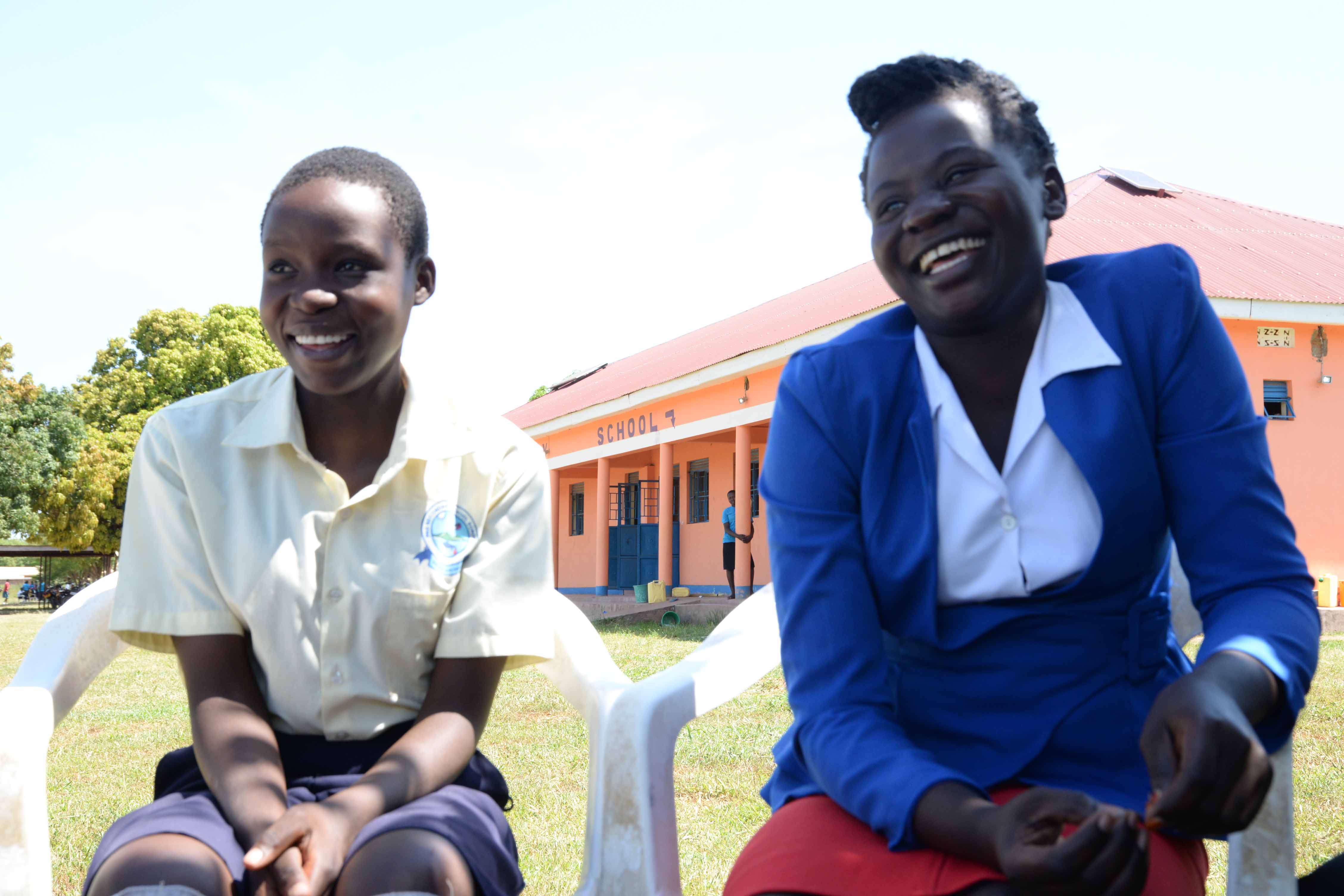 Elizabeth is also happy to see herself as self-reliant and playing a positive role in her family. "I now support my family with basic necessities like food and fees for my young siblings. When my income increases, I hope to do more for them," she said with a smile.
She looks forward to advancing her education but also to make her family better. 
I want my younger siblings to complete school too because I have seen how education can change one's life.
Elizabeth has some advice for young people, "Be patient about money and sex – and don't try to combine the two! I have never seen 'sex for something' work out well for any young person."
"So, young people, focus on making the most of where you are," she said. "Keep learning. Get skills. Be helpful. Be the first to jump up and do something if something needs doing."