Faith with Action: Religious Leaders Re-Commit to End Violence Against Children In Uganda
Monday, September 23, 2019
More than 200 senior faith leaders from 35 districts in Uganda have re-committed to end violence against children. This was preceded by a review on progress and follow-up from the first commitment made last year.
The two-day engagement that took place at the Golf Course Hotel in Kampala on September 5th was organized by World Vision in Uganda (WVU) in partnership with the Inter-Religious Council of Uganda (IRCU), as part of World Vision's Campaign – It Takes A World to end violence against children. The participants included representatives of senior leaders from Muslim, Protestants, Catholics, Orthodox, Bahai and Pentecostal faith institutions.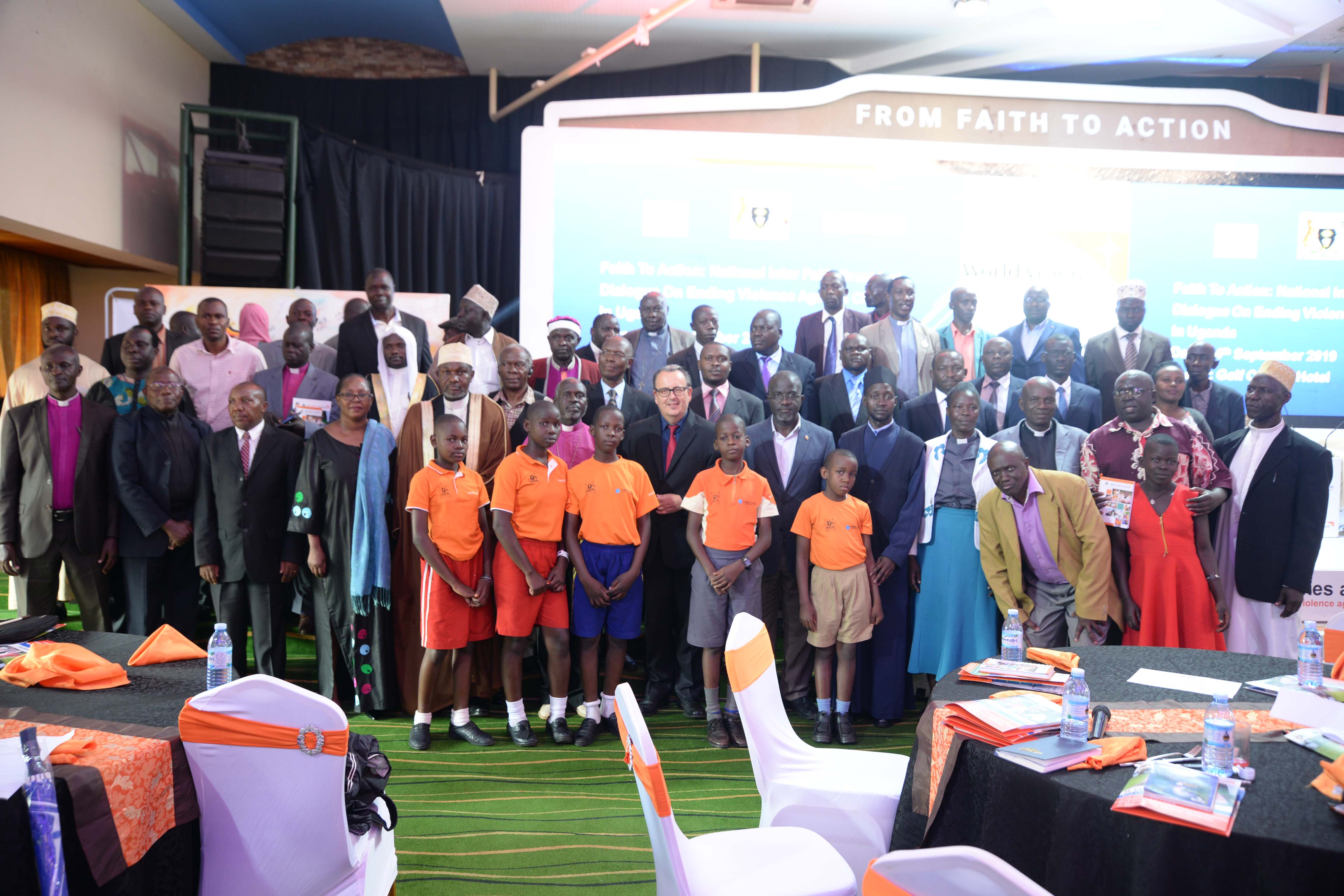 On day one of the engagement, the faith leaders reflected on the commitments made last year and agreed on the indicators of success which were later presented to the national level senior faith leaders.
"World Vision values working with faith leaders because they are close to our organizational heart and garner great influence in this country," said Jason Evans the National Director of World Vision's programmes in Uganda.
"For a country where more than 95% of the population subscribe to one faith or another, the role of faith leaders cannot be underestimated," he added.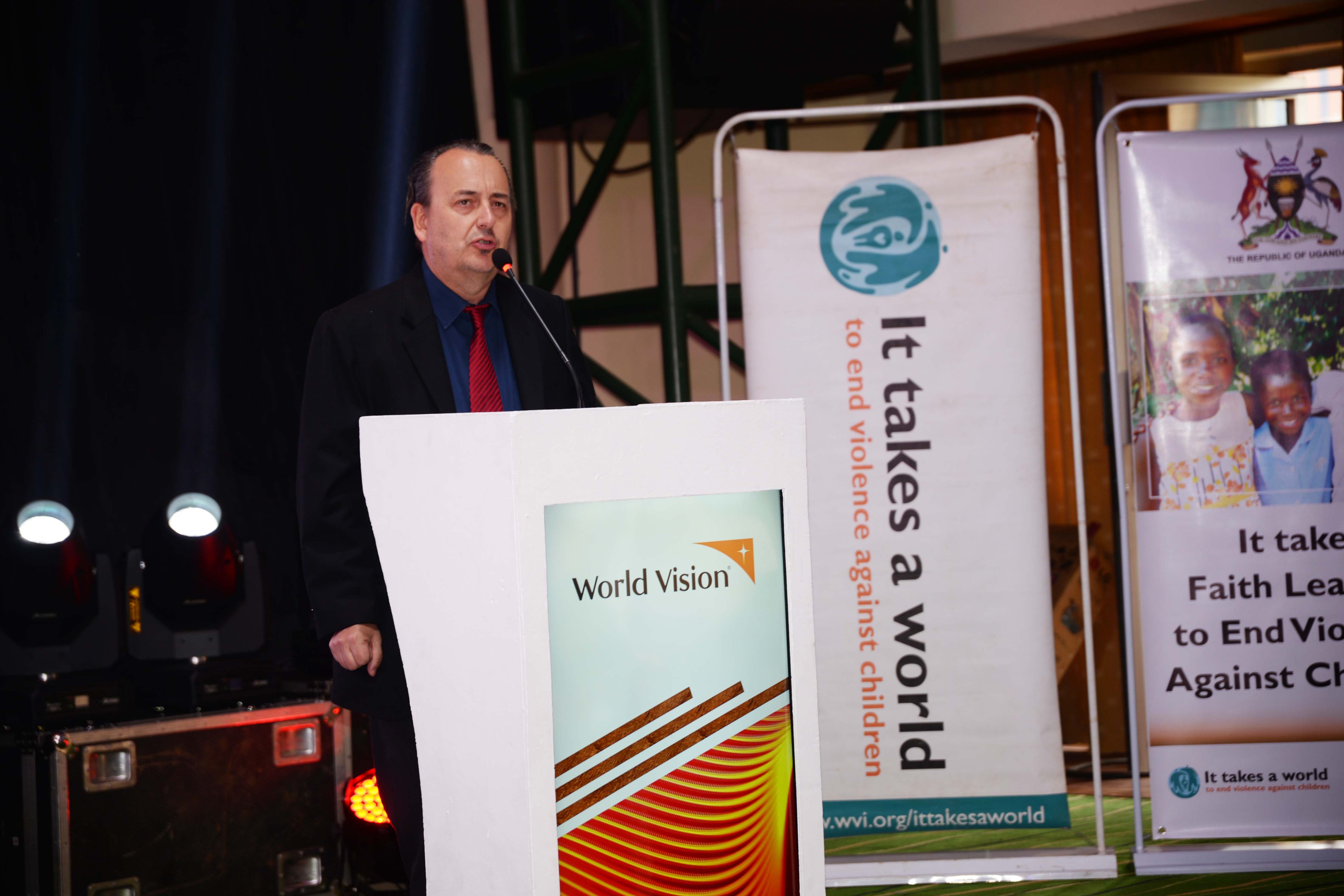 The Deputy Mufti of Uganda, Sheik Waiswa Muhammed who spoke on behalf of the Inter-Religious Council of Presidents, acknowledged the important role that faith can play in ending violence against children.
"Religious institutions have actually done much but we must acknowledge that our religious communities have not fully upheld their obligations to protect our children from violence," he said.
The religious leaders listened to testimonies from children, who shared their experiences regarding violence in school and child marriage.
'Our religious leaders most times come to preside over the requiem services when parents die but never return to check on the orphaned children,' said Ham Baalam the Speaker of the Children's Parliament from Busia district in eastern Uganda. Ham spoke on behalf of the other children.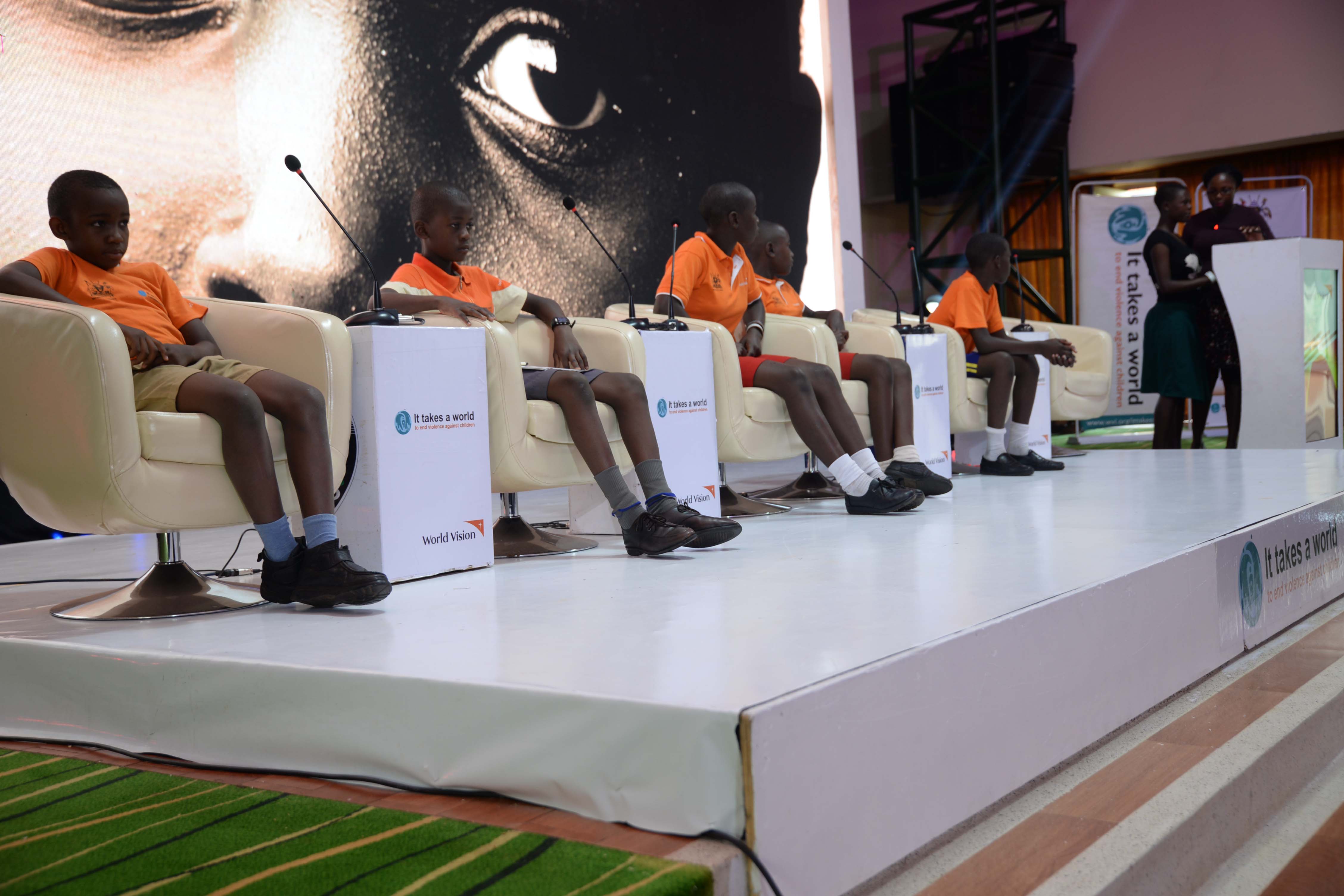 On their part, the religious leaders reviewed the communique that outlined the agreed commitments, to ending violence against children in Uganda, as follows:
Utilize existing structures within and outside the faith community to empower religious leaders, parents, children, teachers and other stakeholders to end all forms of violence against children.
To work in collaboration with existing formal and informal child protection structures as well as institutions to strengthen reporting, tracking, responding and referring of cases of violence against children.
Mainstream the elimination of violence against children in liturgy and other pastoral work as well as other programs of religious organizations including concepts of good parenting into pre and post-marital counselling.
Fully avail and exploit the potential of our faith-based institutions (leadership, structures, infrastructure and institutions, media, personnel, faithful among others) for sustainable development programming towards the elimination of violence against children.
Strengthen our intra and inter-religious faith coordination and networking for enhanced reporting of and response to challenges of eliminating violence against children in Uganda.
As we deepen and broaden our commitment to end violence against all children, in Uganda, World Vision Uganda will continue engaging faith leaders to operationalize these commitments up to the grassroots level.
Learn more about the work that World Vision is doing in Uganda to Protect Children. 
To learn more about World Vision's global campaign to end violence against children, visit our "It Takes a World to End Violence" page.