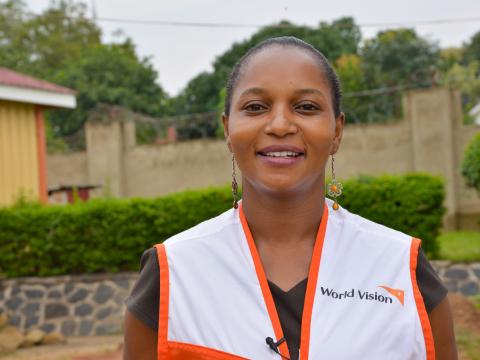 A Hero No Longer Hidden: World Vision's Mary Njeri wins the Abruzzo Humanitarian Leadership Medal
Tuesday, November 24, 2020
By Aggrey Nyondwa Kikobera, Communications Official, World Vision Uganda
World Vision Uganda Refugee Response Director, Mary Njeri, has been awarded the Abruzzo Humanitarian Leadership Medal, given to the most outstanding student to complete the Graduate Certificate of Humanitarian Leadership.
Mary demonstrated the greatest progression in her leadership journey during the eight months of the course, and emerged the best in her cohort.
The medal was presented through a virtual event held on 28th October, attended by Mary's family, Professor Phil Connors, director of the Graduate Humanitarian Leadership Programme in Deakin University Australia, and other World Vision leaders.
"It was a very emotional moment having my family on the call," says Mary. "I felt privileged and more encouraged. I can never let the humanitarian industry down, not after rewarding me with the best. The bar has been set so high, and I will work hard to keep it that way."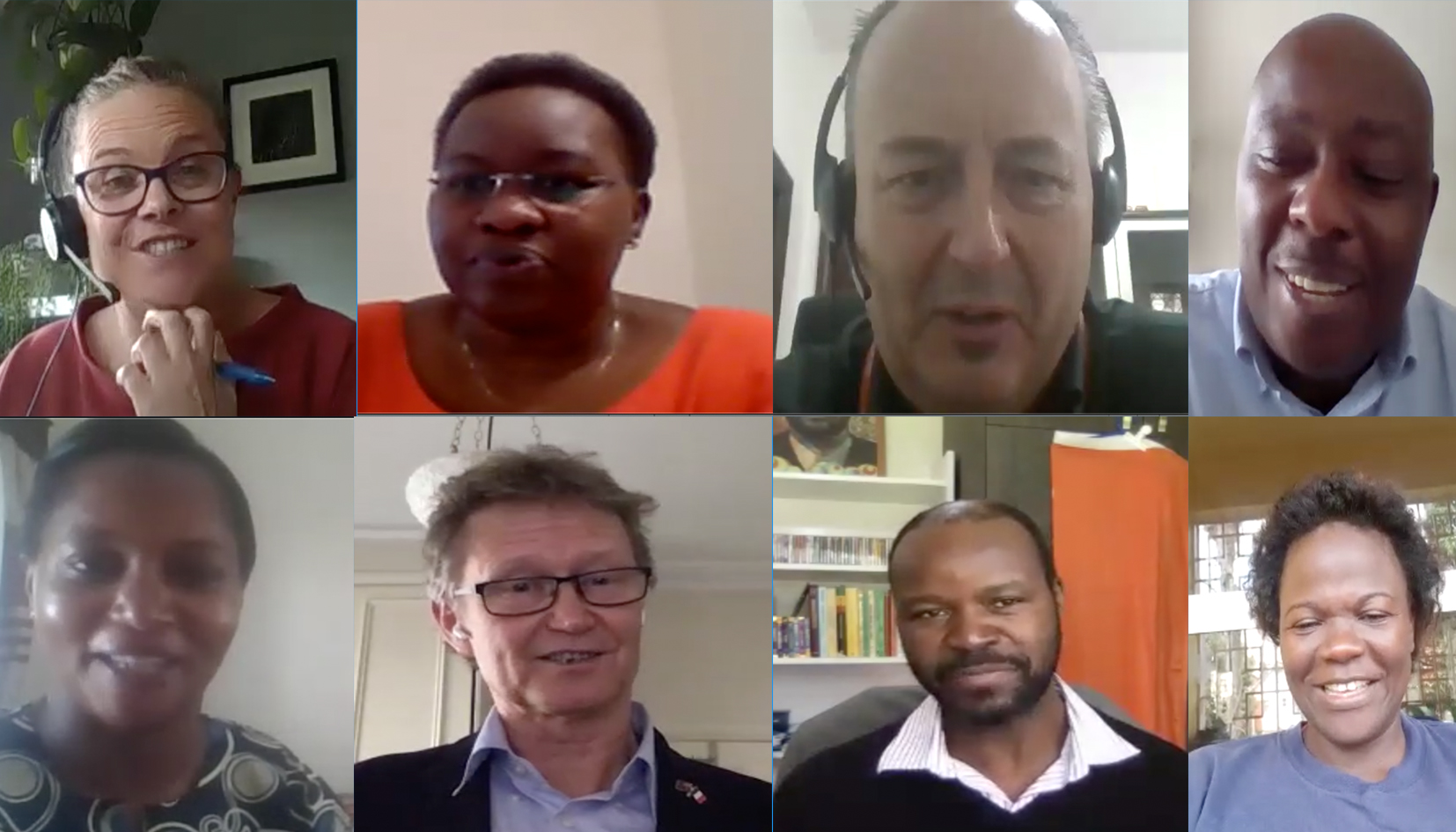 Mary's World Vision Journey
Mary's story is like that of many other World Vision staff who have risen through the ranks to reach the top.
"While in school, I always wanted to be a journalist," she says. "Because I would see how people in my country suffered with emergencies, and I wanted to tell those stories. However, I later realised that there is more than just telling the stories, I saw organisations like World Vision and the Red Cross bringing help. I was inspired and wished to work for such an organisation in future." Mary applied for a job with World Vision the first opportunity she got.
She joined World Vision in 2005 in coast Kenya as a Food Monitor.
As a Food Monitor, Mary's role was to mobilise and register community members for food distribution. This involved working and interacting with communities, especially vulnerable women and children, on a daily basis, and it immediately felt like a calling for her.
I immediately felt the satisfaction of what I was doing. My passion, especially while interacting with women and children was undeniable. It helped me understand better the challenges they faced and how World Vision could help.
This sometimes, meant working beyond her job description and official hours, and indeed her extra effort and commitment did not go unnoticed. She grew into a Field Coordinator and eventually into a Senior Field Coordinator, running a whole field location.
"I now had a team of over 20 people to supervise and to me this was a big opportunity to further my leadership beyond the communities," she says. "It was not easy but God was at the centre of it, and I was determined to do it right."
Mary later joined the Disaster Management team and started building disaster preparedness capacities for communities ahead of the 2007 Elections in Kenya. She was tasked to lead the country's Election Aftermath Response, supporting communities that were affected by the election violence.
After the election response, Mary became the Humanitarian Protection Officer and her major task was to build the capacity of staff in humanitarian protection, with support from World Vision Australia. The ambitious and relentless young leader then made a move for a role in Livelihoods.
"At this point, Livelihoods in my organisation included food assistance, disaster risk reduction, emergency response and other components," she says. "I had experience in all these. So, I felt I qualified."
Mary would later become a Humanitarian and Emergency Affairs Manager and Grants Coordinator for World Vision Kenya before her deployment to Uganda to support resource and grants acquisition there.
"I had a successful three months in Uganda, and this earned me a permanent role as Grants Acquisition Manager," says Mary. "We built a grants portfolio of over 20 million USD in less than two years, which was very satisfying."  
The astute and industrious leader then designed the MICAH Programme, seeking to marry humanitarian assistance with development in the Uganda refugee response. She oversaw the programme's running and implementation until recently when she successfully competed for her current role at the helm of the Uganda Refugee Response.
Leading amidst a pandemic and what has contributed to her success.
Mary took over the role of Response Director in March at the same time the country registered its first COVID-19 case, leading to a six-month lockdown. But she didn't question the timing of her promotion.
"God is the origin of everything," she says. "He is the one who assigns me and everyone of us in positions that we hold, at any time. His timing is always right, and I have learned to serve him through my work.
"I came in at the most difficult time, but it turned out to be the best opportunity for me to demonstrate how much I can do and accomplish at an impossible time," she says. "I have grown into a better leader during this time."
Mary says that working with a committed and dedicated team has greatly helped her do more. However, she emphasises that one has to be open to learning, if they are to benefit from colleagues and grow in the roles.
What the award means for her and World Vision as an organisation
Mary says that after taking the humanitarian leadership course, her life and career will never be the same. She has always found herself in leadership positions, but was not sure whether that's where she wants to be, or if she is doing it right. The course, and the award have helped to allay these fears.
"This means a lot for me," she says. "As a leader, sometimes you are not sure whether you are doing it the right way. The course helped me realise that indeed leadership is mostly about inspiring vision, being open to learning and sacrifice."
According to Mary, this is a good way to represent World Vision in the humanitarian industry—what we do, what we stand for and the kind of people we work with. She believes a lot of staff will be motivated by her story and this recognition.
"I am ready to multiply myself and share the knowledge and skills with my colleagues so that together we can help World Vision achieve its goal and mission," she says.
Asked about how it feels getting a promotion and winning a prestigious award at such an unprecedented time, Mary says it couldn't have come at a better time. "This is the right time to see God at work. Everything that I have learned over the years and from the course can best be put to use now, at a time when humanitarian need is at its peak," she says.
What other leaders say
Phil Connors, the Graduate Humanitarian Leadership Programme leader at Deakin University, says Mary was very committed to the course and demonstrated key leadership behaviours throughout the programme.
"It was such a pleasure to work with Mary on the course," he says. "Her grades were great, but it's more than grades. It's about how much you engage with the course. She engaged at every level and demonstrated the six leadership behaviours on which the course is built."
Mary's supervisor, Jason Evans, World Vision's national director in Uganda, says that he is not surprised by what Mary has achieved. "I work with Mary every day and I know that she doesn't just do well in lecture rooms and academics, she does really well in practice as a leader," he says.
"She is extremely organised, and a great planner. We really appreciate her and we are very proud of her."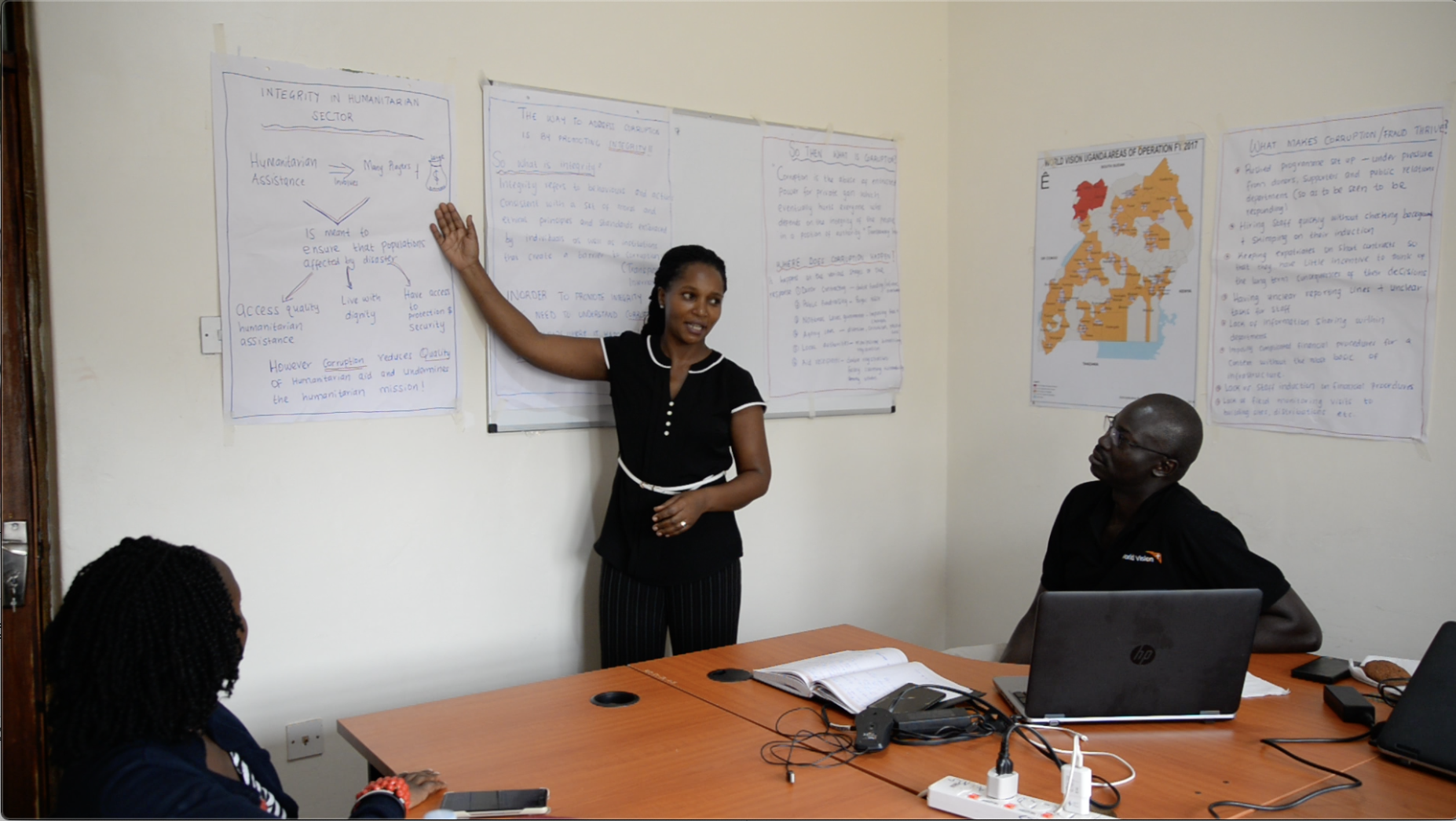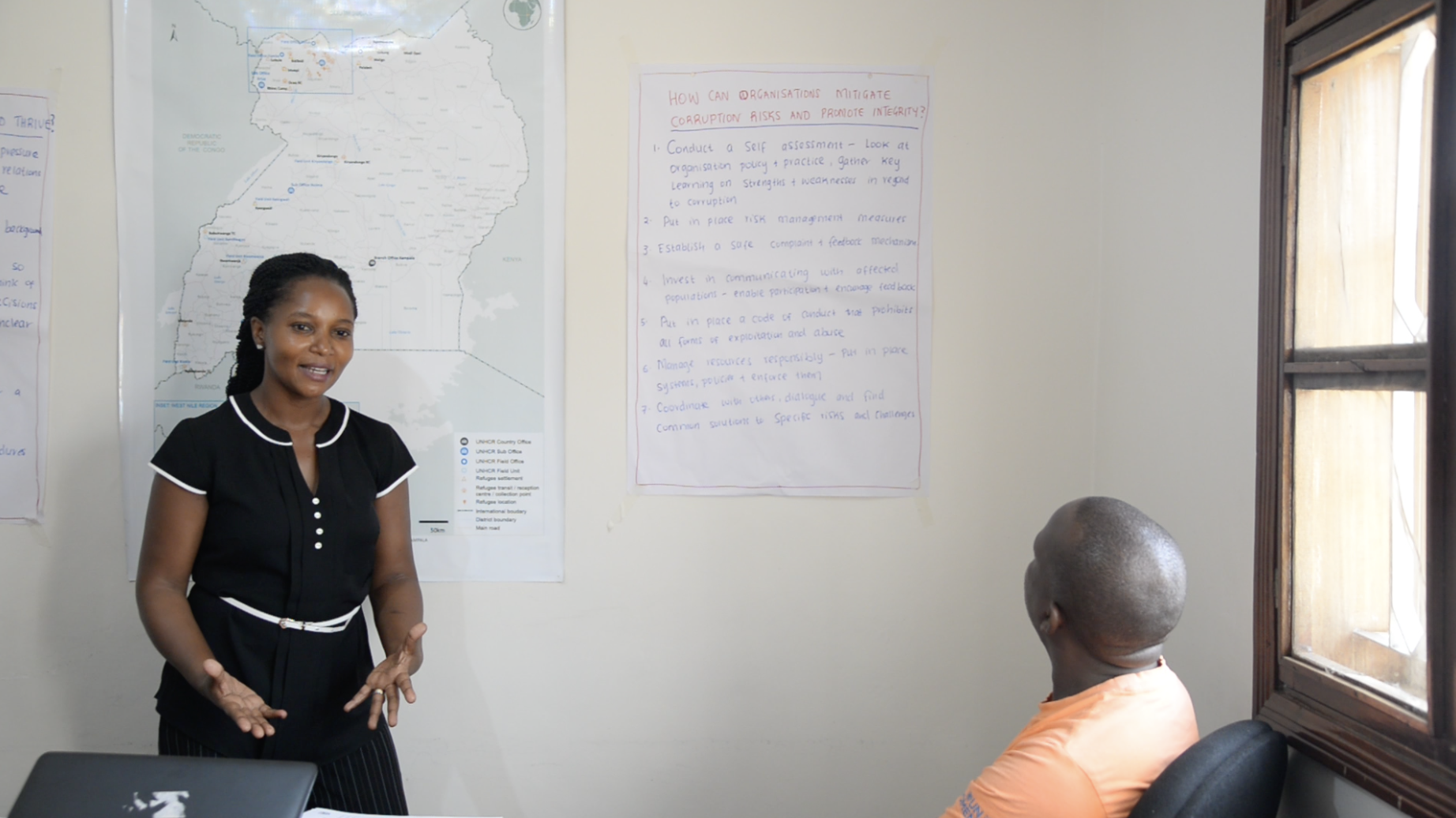 About the Abruzzo Humanitarian Leadership Medal
The Abruzzo Humanitarian Leadership Medal is awarded to one graduate from each Graduate Certificate of Humanitarian Leadership cohort who best demonstrates the values and behaviours taught in the course.
The Abruzzo Humanitarian Leadership Medal, established through the support of Save the Children Italy, was named in honour of the staff who responded to the 2009 earthquake that devastated the region of Abruzzo, Italy. Mary's cohort had over 40 students from various organisations across the world.
Congratulations, Mary!