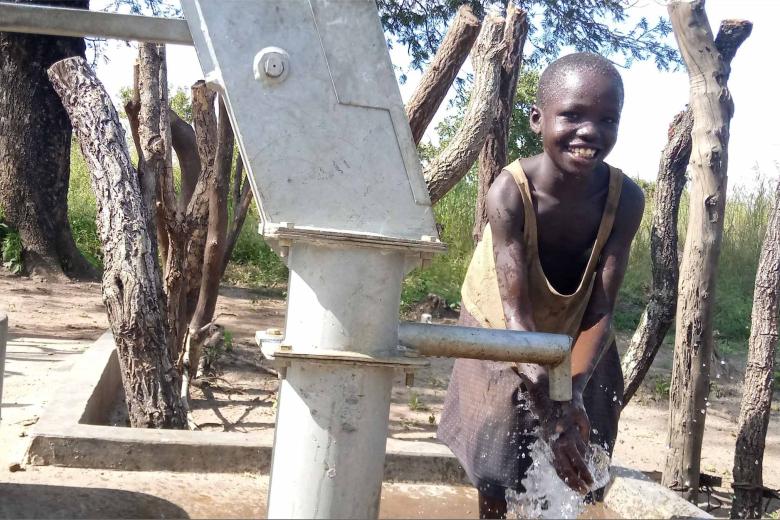 Partnering For Improved Water and Sanitation: a Refreshing Relief For Rose
Monday, October 28, 2019
For many years, 10-year-old Rose and her two younger siblings consumed contaminated water from Agago stream, 2.5km away from their home. As the only source of water, the stream was also used by animals and some boys from the village swim in it.
"The water used to smell and was not clean," Rose remembers.
Rose is one of 3 children born to Julius Okello and Jenifer Auma. The family lives in Adak Village in Agago District.
"My children used to suffer a lot from diarrhoea and stomach aches because of that bad water," Jenifer says. 
But Rose's story changed when World Vision staff developed the Agago Cluster, a local fundraising approach, that brought together many partners including financing institutions, insurance companies, water drilling companies, district/sub-county officials and the community members. 
This multisectoral partnership approach is an innovative way to improve access to and the utilisation of safely managed water and sanitation facilities for children in communities and schools in Uganda.
For this project, the partners included; Britam Insurance Company, Absa Group of Companies, Agago District, Agago community and the Draco Construction Company.
The resources contributed were used to construct two boreholes - one in Adak Village, the other in Langalagado village in July, 2019.
A better life for Rose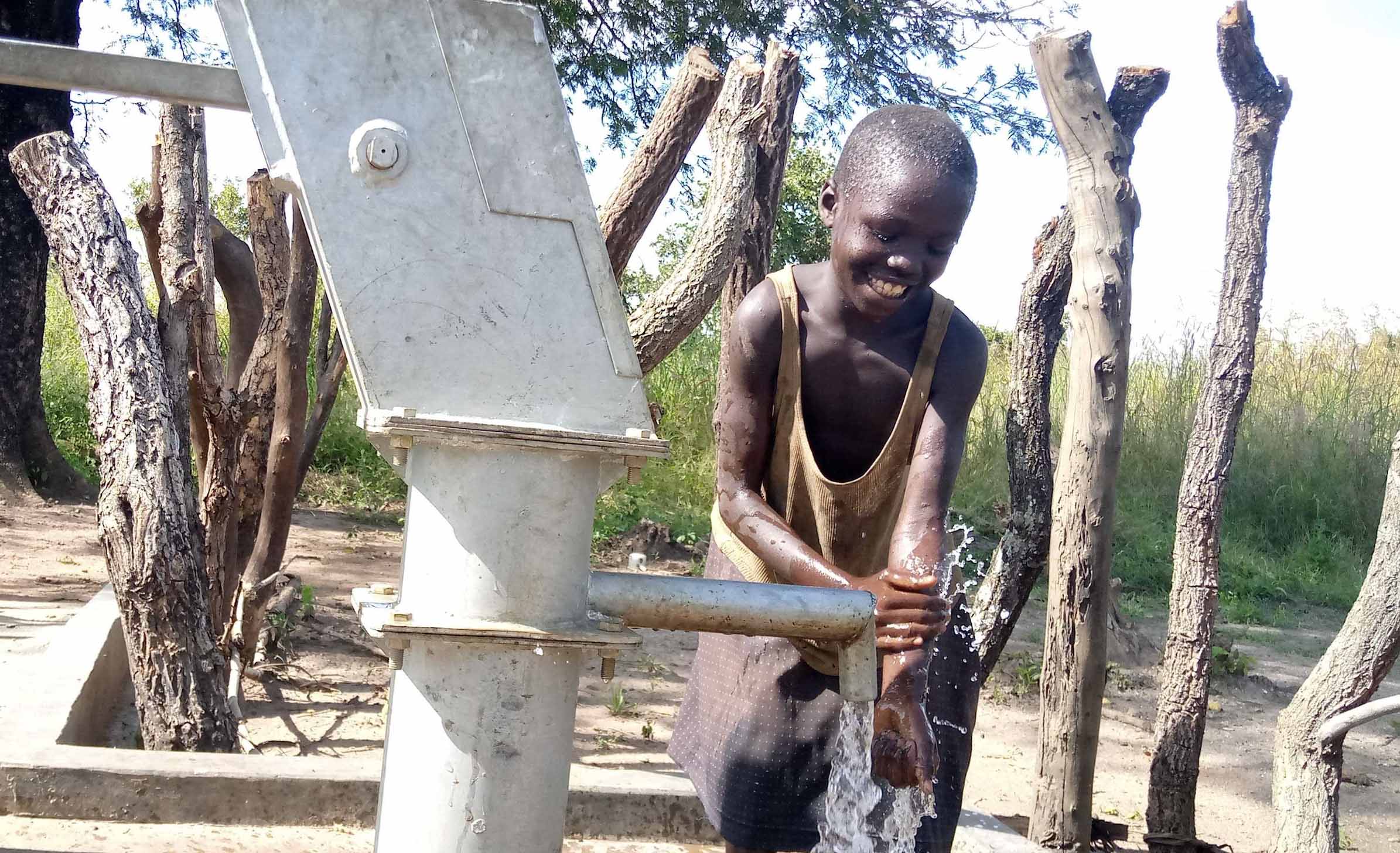 Today, Rose has access to safe water only 100 meters from her home. Diarrhoea and other related diseases have been eradicated from her family.
"I no longer feel stomach aches like before," said a smiling Rose.
Rose's mother is grateful to World Vision for caring for and supporting them to build a nice borehole.
Learn more about the work World Vision is doing across Uganda to improve access to clean water, improved sanitation and proper hygiene for all children.