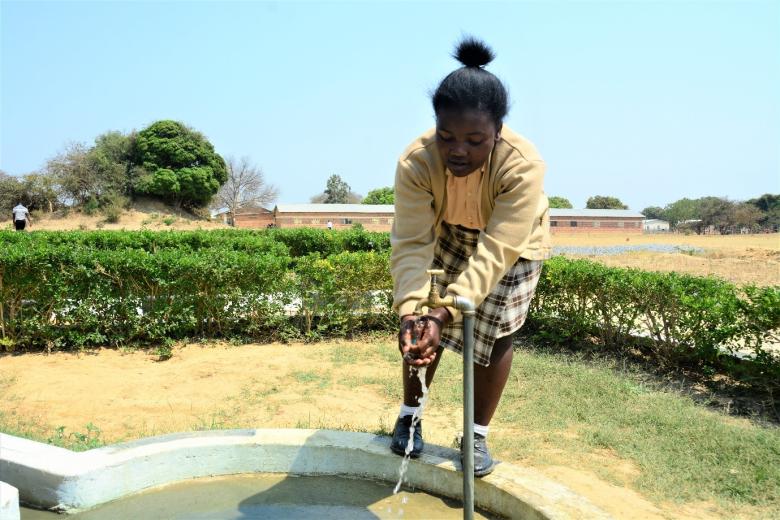 Clean water improves Jennifer's academic performance
Monday, November 29, 2021
"I used to miss classes during my period due to lack of water, which affected my academic performance because I was always lagging in all subjects," says 15-year-old Jennifer. "I am thrilled with the water system installed by World Vision; it has given me a chance to attend lessons without being inconvenienced."
Most rural schools in Zambia face numerous challenges, which are especially disadvantaging for vulnerable children, who are often kept from attaining their right to education. Jennifer's school is no exception. It's had no clean water since its inception in 2001, which has resulted in poor sanitation and hygiene. Consequently, this has affected the pupils' performance and resulted in high absenteeism – especially among girls.
To promote good hygiene and sanitation, and improve school attendance, particularly among girls, World Vision installed a mechanised water system at the school.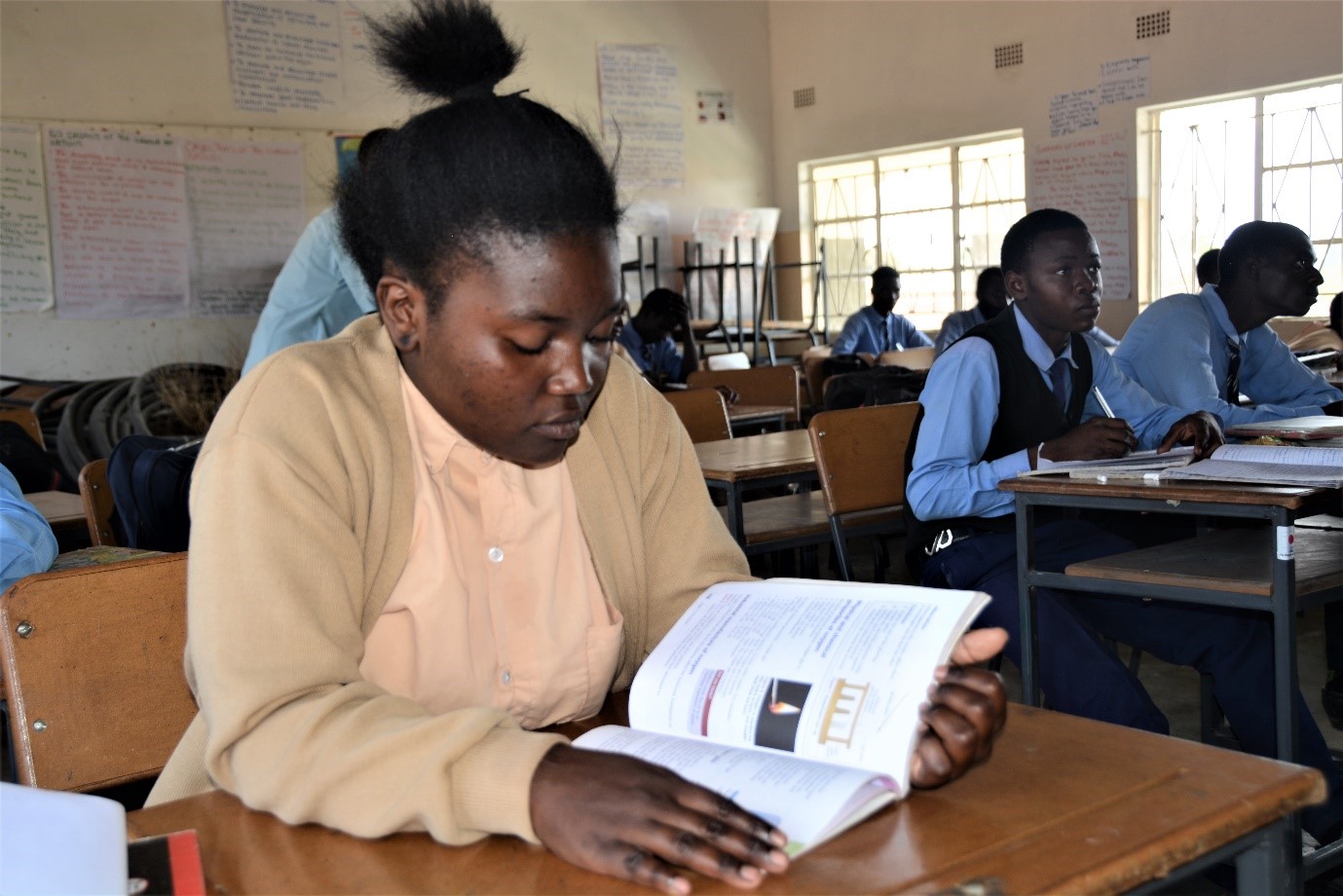 "As a result of the mechanised water system, we have seen improved academic performance and class attendance on the part of the learners", says Acting Headmistress, Sister Hamatu Viyela. "Girls now are able to attend lessons throughout the academic calendar without missing class during their menstruation period."
Sister Hamatu adds, "Before the water mechanisation, we had two mono pumps, which would dry up from time to time because they were not only used by the school, but also by the community around. The water was always rusty; we struggled to keep our school clean and green. Sanitation was also a big challenge because learners could not source water. At times, they would walk long distances to fetch water. Those coming from remote places, would not come at all."
She further explains that the presence of the water system has led to improved academic performance, especially among girls, since they can now attend all the lessons without any inconvenience. 
"We have recorded improved performance from the girls in academic results, because with the coming of the mechanised water system, girls are now spending more time in class unlike previously where they would miss a week per month and one whole month per term due to the periods. This contributed to their poor performance against boys because they always lagged in almost all subjects", says Sister Hamatu.
The installation of the water system has not only transformed pupils' performance, but the face of the school. "The environment has greatly improved because we have water to keep our school clean and green", shares the Acting Headmistress. "We have even embarked on gardening, which is one of our sources of income. Through this, we are even supporting vulnerable pupils with schools fees and other school requirements."