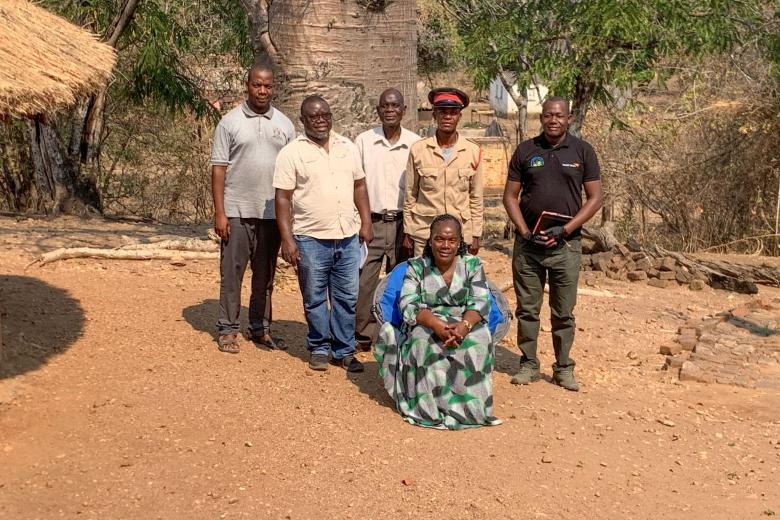 EU-Funded UPLIFT Project Champions Education and Fights Child Marriages
Friday, September 29, 2023
Child Marriages and Teenage Pregnancies have long been pressing concerns in Zambia, robbing young girls of their childhoods and potential. These issues disrupt their education, expose them to health risks, and limit their future opportunities.
Recognizing the urgency of addressing these challenges, World Vision Zambia, through the European Union Funded UPLIFT project in partnership with the Ending Child Marriages Campaign and Gender Equality & Social Inclusion (GESI), engaged nine traditional leaders in Lumezi and Lundazi to join hands in preventing child marriages and help those that have already gone into child marriages enrol back to school.
The UPLIFT Project, which aims to empower local communities by improving the standard of education for rural children, engages traditional leaders to take a stand against these harmful practices.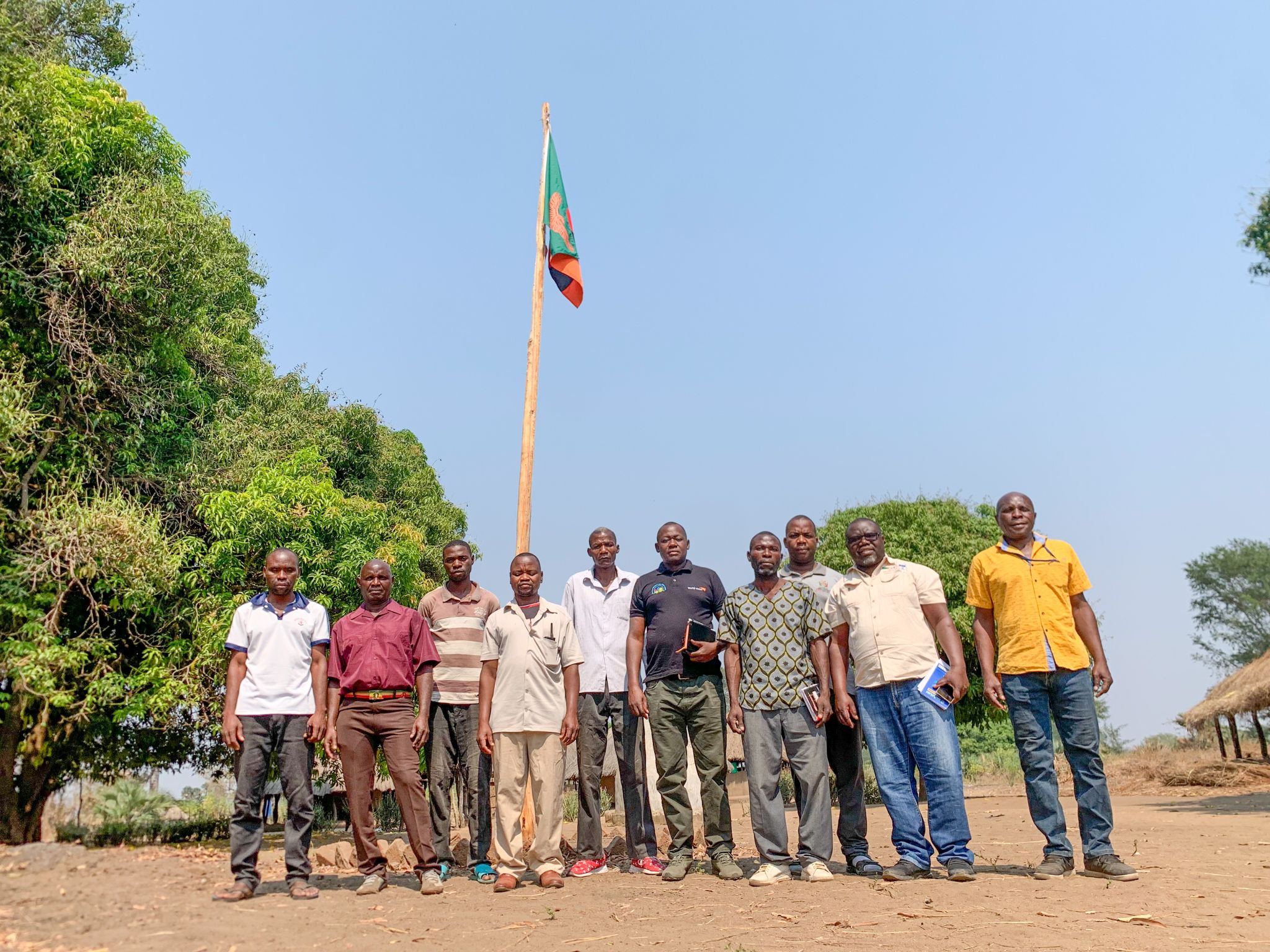 Since 2021, World Vision Zambia has been on a transformative journey within the Lumezi and Lundazi Districts under the UPLIFT project. This initiative aims to tackle the challenging issues of Child Marriages and Teenage Pregnancies while ensuring that young girls have the opportunity to receive a quality education and lead fulfilling lives.
In a recent series of monitoring visits, World Vision Zambia, led by Mr. James Zimba, National Coordinator for the Ending Child Marriage Campaign, alongside Emmanuel Ngulube, Technical Advisor for GESI, collaborated with traditional leaders and local communities to assess the impact of their efforts.
The journey began with courtesy calls to the district offices in Lundazi and Lumezi, setting the stage for a series of impactful field visits. Traditional leaders, such as Chieftainess Mwanya, warmly welcomed the World Vision Zambia team and expressed their happiness at the GESI training provided. It was evident that the collaboration was making a difference.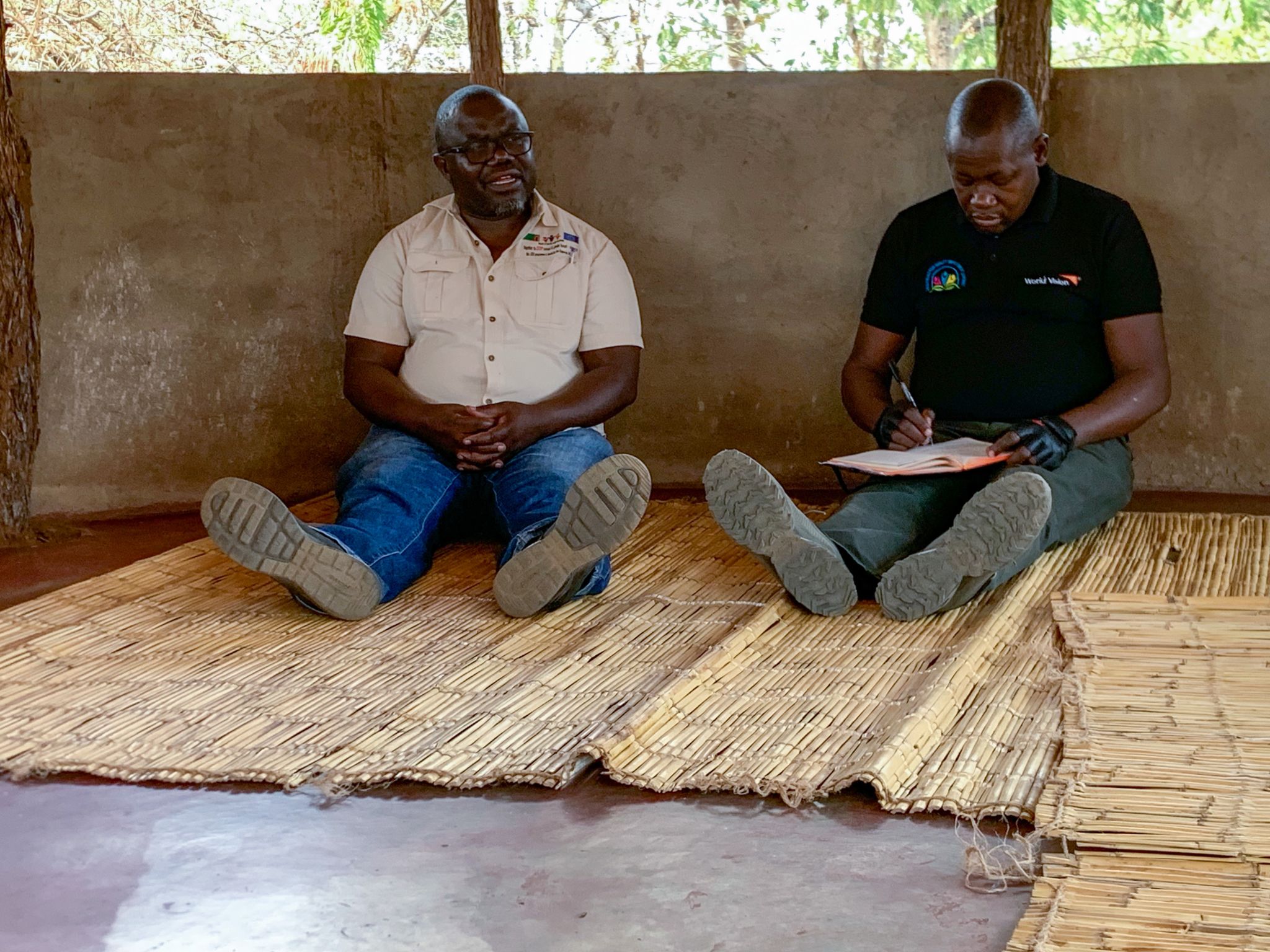 Chieftainess Mwanya praised World Vision Zambia for keeping their promise to return for a monitoring visit, demonstrating their continued commitment to the cause.
She acknowledged the progress made in the fight against Child Marriages and Teenage Pregnancies, crediting the dedicated Village Advocacy Groups (VAGs) for their pivotal role in ensuring every girl child received a quality education.
We are grateful to World Vision Zambia for their dedication to this cause. We have seen remarkable progress and  we are determined to continue the fight against Child marriage and Teenage Pregnancies. By ending such vices, our children, especially girls will have a chance for a better future.
Indunas representing Chief Chitungulu and Chief Kazembe also expressed gratitude to World Vision Zambia for the work done under the UPLIFT project.
They highlighted the positive impact on countless girls' lives.
With the measures set at the community level, we are on the path to producing well-performing pupils who will complete their education. We pledge to continue using the skills acquired through local and traditional structures to support the children of Lumezi District on their educational journey.
Further visits with Indunas from Zumwanda and Chikomeni Chiefdoms revealed that the traditional leaders received strong support from the community members and the traditional structures.
They emphasized that child marriages and teenage pregnancies affect all families, making it a community-wide concern. With measures set at the community level, the chiefdoms were on the path to producing well-performing pupils who would complete their education.
Meanwhile, Chieftainess Mwasempangwe shared a heartwarming success story.
"Out of 21 girls previously married off, 19 were successfully brought back to school in one of the schools in the chiefdom.
The Chieftainess reaffirmed her commitment to the fight against Child Marriages and teenage Pregnancies, emphasizing the importance of keeping young boys and girls in school within her chiefdom.
World Vision Zambia's UPLIFT project is a testament to the transformative power of community engagement and partnership with traditional leaders. Through their commitment and collaborative efforts, they are impacting the lives of young girls in Lumezi and Lundazi Districts.