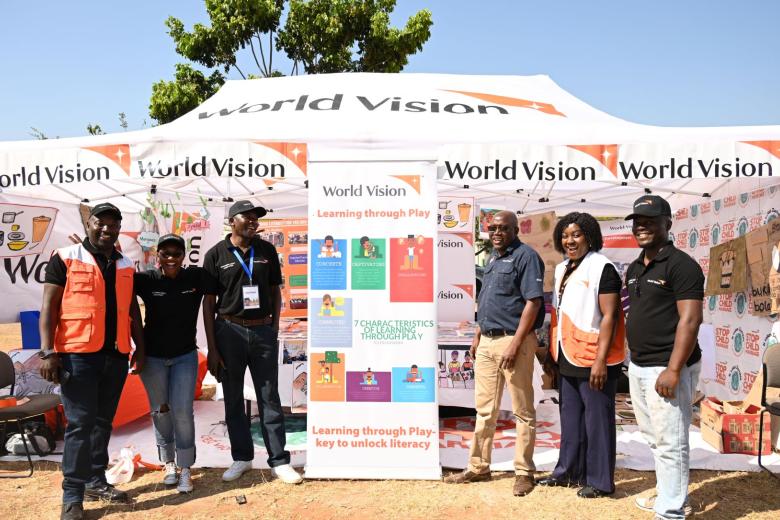 Ministry of Education commends World Vision's Literacy Programme
Friday, September 9, 2022
By Justin Njovu, Communications Officer, Zambia
The Government of the Republic of Zambia, through the Ministry of Education, has commended World Vision Zambia for complementing the government's efforts by promoting literacy in lower grades.
Speaking during the World Literacy Day held at Livingstone Business and Engineering Studies (LIBES), the Ministry of Education Permanent Secretary for Technical Services, Mr. Joel Kamoko, said World Vision is doing a commendable job through its programming to improve the lives of vulnerable families in Zambia through education.
"You are doing a wonderful job to promote literacy across the country because that is an important foundation of one's education. Your efforts, especially, promote girls' education by encouraging girls retrieved from child marriages to go back to class, are welcome initiatives that complement our efforts as a government," said Mr. Kamoko. "My government is committed to keeping children in school through the free education policy because it is safer for children to be in school. Keeping children in school protects them from being exposed to illicit behaviours such as alcohol and drug abuse."   
He called for enhanced collaboration between the government and World Vision to cascade the initiatives the organization is implementing to different parts of the country.
"Riding on the words of the Republican President, His Excellency Mr. Hakainde Hichilema, of providing a conducive working environment for organizations such as World Vision. I would like us to see what else we would do differently to promote the well-being of the most vulnerable children, especially the girl child," said Mr. Kamoko.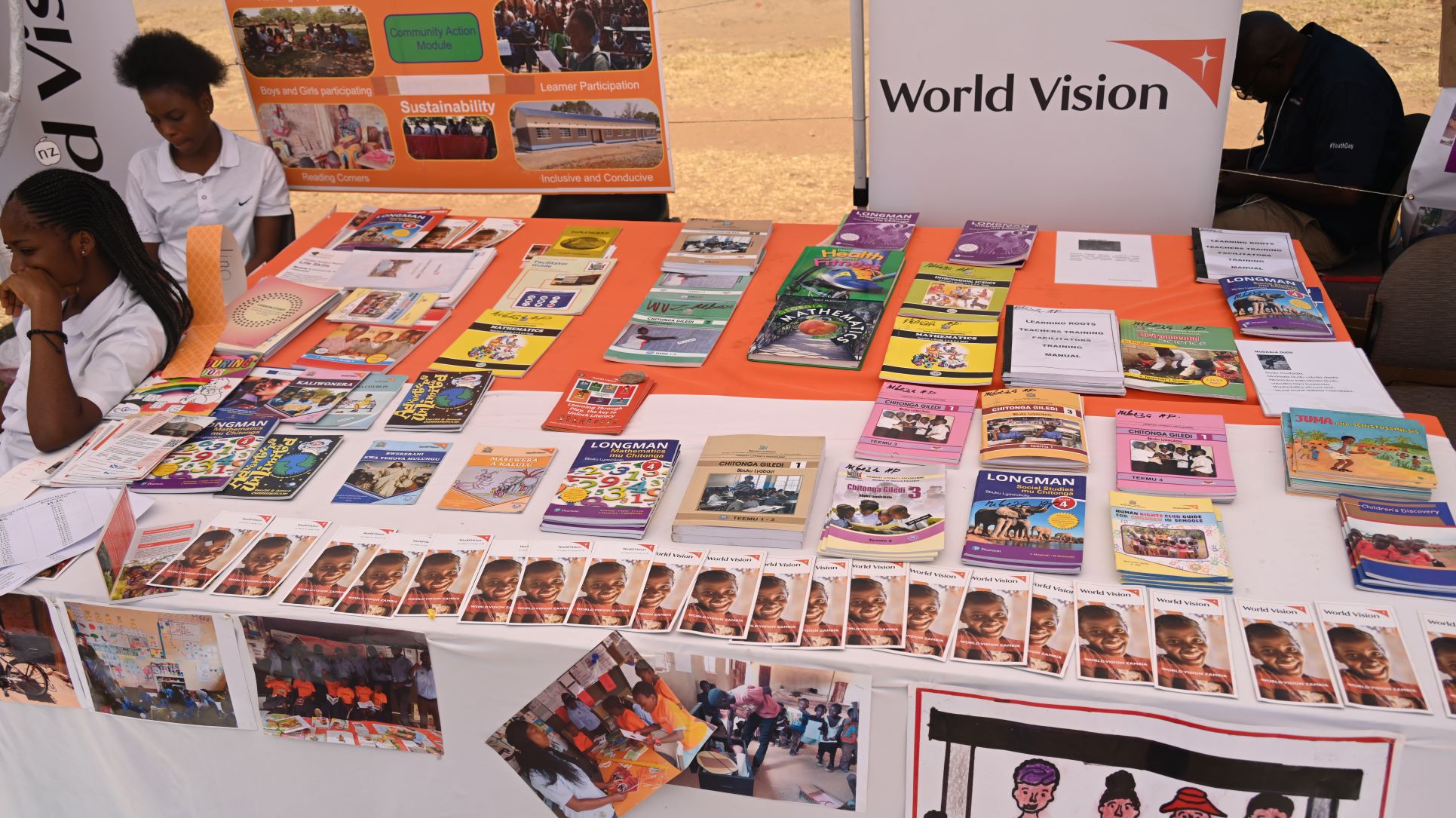 Meanwhile, World Vision Zambia Chongo-Mogoye Cluster Area Programme Manager Saboi Sichilima was delighted by the government's confidence in World Vision as a partner of choice to improve literacy levels for children in rural communities.
Ms. Sichilima said World Vision is transforming reading spaces in homes, schools, and communities through the Unlocking Literacy model because that is where children spend most of their time.
"World Vision has supported literacy through reading corners in the home and reading camps in the community through the Unlocking Literacy model," she said.
And World Vision Zambia's Education and Life Skills Specialist Chaangu Kashewe said this year's theme 'transforming Literacy learning spaces: Exploring opportunities and possibilities,' is a testimony to World Vision's interventions in literacy that have reinvented literacy spaces in rural communities through reading corners and reading camps in homes and communities.