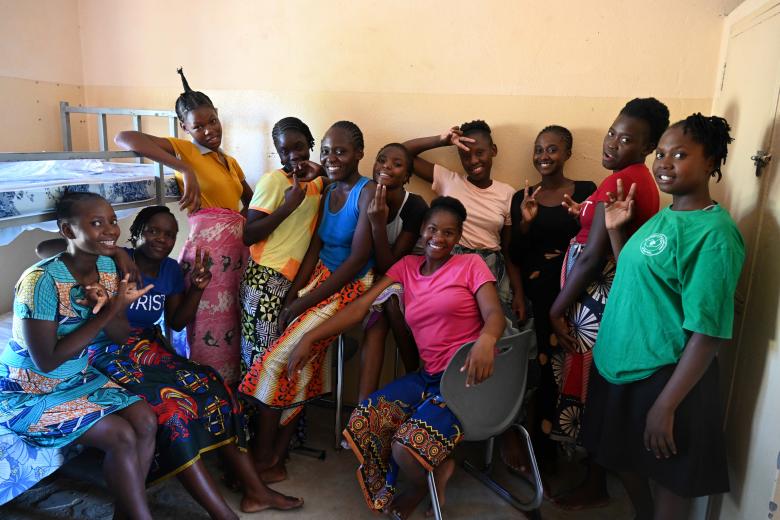 Safe House is a Safe Haven for Girls in Sinazongwe
Thursday, May 11, 2023
By Tisa Banda, Communications and Donor Liaison officer, Zambia
Stories of adolescent girls dropping out of school for different reasons are not unusual in Zambia. Some of these reasons include teenage pregnancies and long distances to school.
For this reason, World Vision and the Lake Groove Church of the United States of America constructed a safe house at Maamba GRZ Secondary School in Sinazongwe district to provide a safe environment for girls within the school premises.
The safe house currently houses 28 girls. It has a kitchen, dining room, sitting room with a TV for entertainment, beds, and study tables. The girls are also provided with food.
Because of coming from distant places, the girls would rent houses in the surrounding areas and be exposed to different vices such as peer pressure, teenage pregnancies, and early marriages. A safe house protects them from these, and they can attend school and concentrate on their education.
16-year-old Evetor is in Grade 12 and is the school Head Girl. She thanks World Vision and the Lake Groove Church for the Safe House.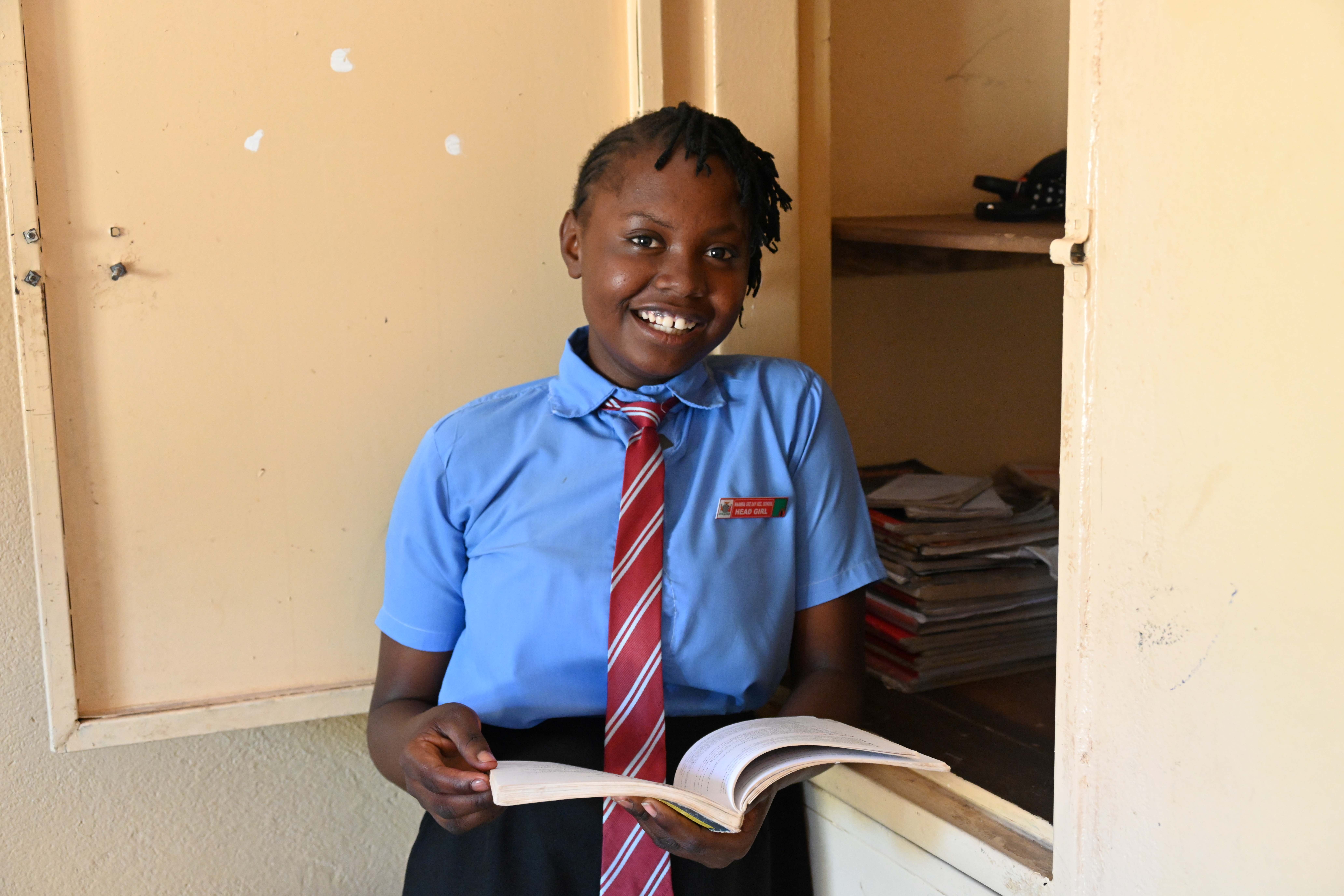 She says the safe house has helped the girls who live far away to live closer to the school and no longer cover the long distance they used to walk. They now have enough time to spend at school and live as a family.
"When we came to the safe house, we thought we would be alone, but we have a mother, our matron, and coordinators who are also more like our mothers and mentors. Even when we have challenges, we can confide in them. They are always there to guide us and show us the right path. Here in the safe house, we have no segregation or intimidation. We live as one, just like sisters. We have a girl with a disability, but we never see her as different from us. We never see her disability to be an inability. We do different things with her. We eat with her, wash with her, play with her, and even help her study", says Evetor.
World Vision trained the girls in rearing chickens and even gave them chickens they keep. They eat some and sell some to supplement their needs in the safe house.  This is a skill that the girls will carry with them even after school, and they may use it to raise money for their tertiary education.
World Vision also trained the girls in menstrual hygiene management and how to make sanitary pads. Most of the girls come from vulnerable families and cannot afford to buy sanitary towels hence they can easily make for themselves and go to school.
The girls were also taught about their rights, such as the rights to life, education, and shelter, as well as how and where to report when their rights are infringed upon, and also gave them the child's line for easy reporting.
Evetor is grateful for having a safe house to live in.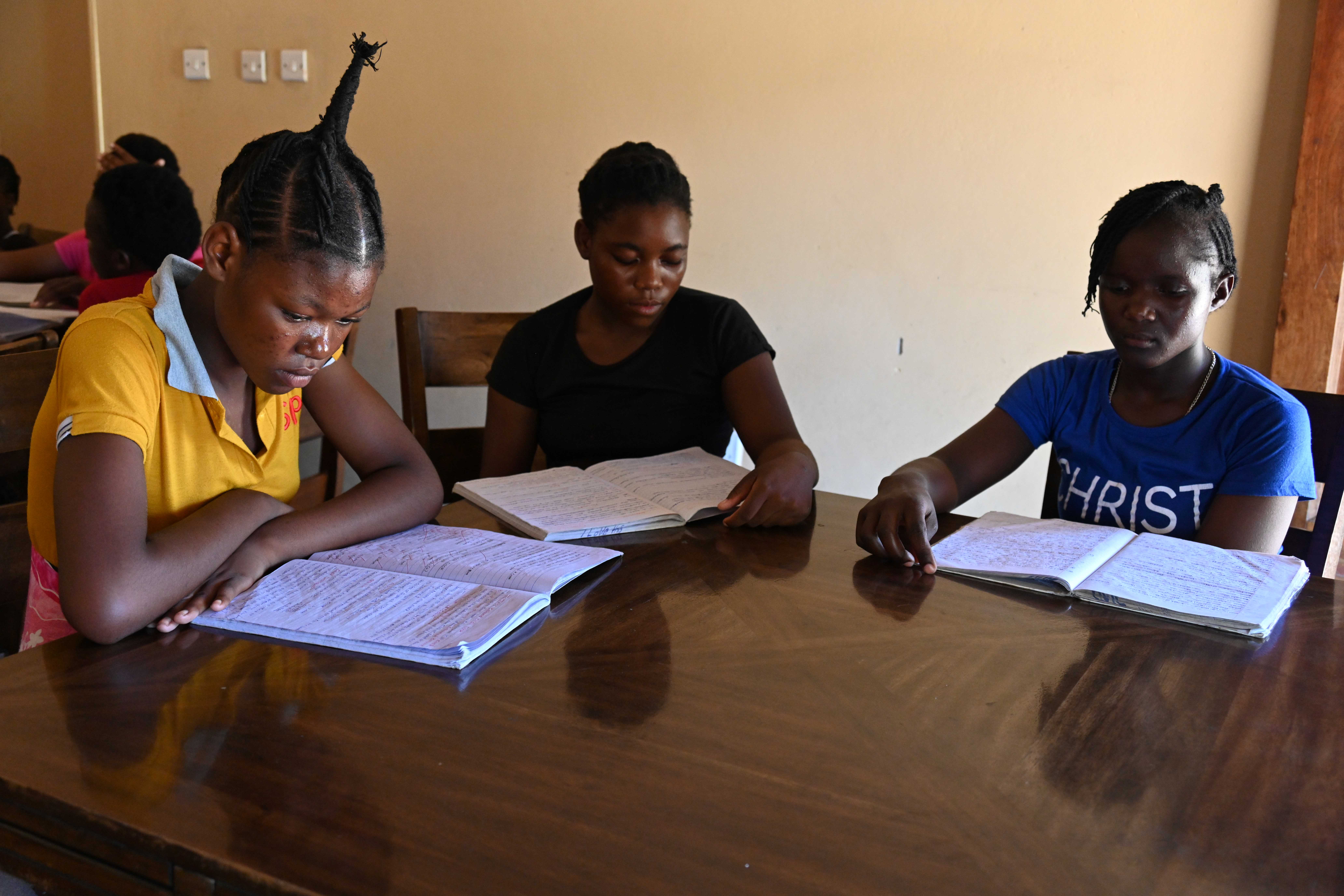 "For this investment that World Vision and Lake Groove have given us, they have helped us girls to be productive and contribute to our Mother Zambia's development. We want to thank you for giving us this opportunity, as it shows that even we girls can have a bright future and we can develop Mother Zambia. Thank you", she says.
16-year-old Given is in Grade 8 and has a disability. She says the safe house has helped her because her home is far from school, but now she lives much closer to her school.
"At home, I was uncomfortable because the school was far away, but here, it's near, and I am free. I study and eat, and my friends love me, so I am very comfortable and happy to be here. We thank World Vision for bringing this safe house because we learn, study, play, and do everything here. God bless", she says.
Agatha is the Safe House Coordinator and is in charge of all programmes for the safe house, including budgeting and ensuring that all the requirements are bought and is grateful to World Vision and the Lake Groove Church for building the safe house.
"To the Lake Groove Church, I want to express my gratitude for working hand-in-hand with World Vision to build this safe house for us. We want to ask you to continue helping vulnerable children. We have a lot of vulnerable children around, and we want to encourage you to continue assisting these girls so that they can develop wholly, that is, emotionally and socially. May God bless you", she says.