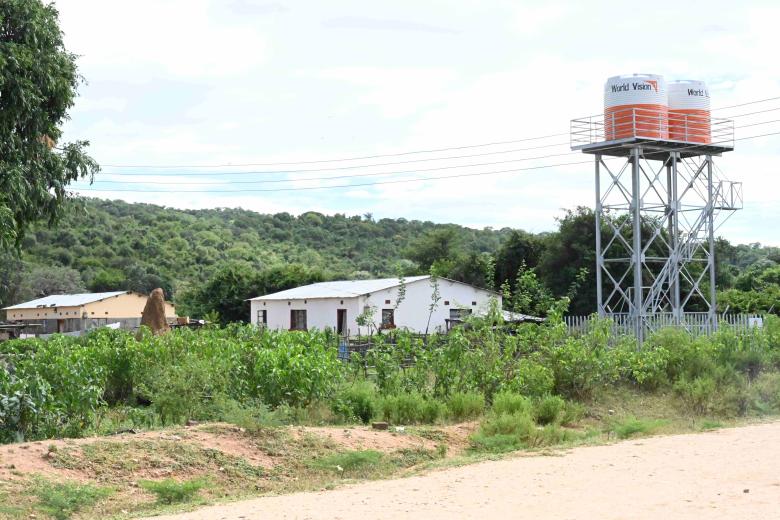 World Vision and Lake Grove Church support Makonkoto Primary School
Wednesday, June 7, 2023
Kennedy Malende has taught at Makonkoto Primary School in Sinazongwe district for 12 years.
He has witnessed how the school has grown and transformed with the help of World Vision and the Lake Grove Church, which constructed two 1x2 classroom blocks, much to the joy of the learners and the teachers.
"Previously, we had few classes, which made it difficult for us to teach. And we had classrooms that were congested, but World Vision and the Lake Grove Church gave us two 1x2 classroom blocks, which gave us more classroom space. Now we can teach very well because learners have enough space", says Kennedy.
World Vision and the Lake Groove Church also constructed six staff houses and VIP toilets, adding to the six old ones and making the teachers very happy. This has reduced absenteeism as more teachers now live within the school premises and reduced their workload.
They also rehabilitated the dormitories for the girls and boys, who are weekly boarders and provided them with banker beds and mattresses, giving a chance to learners from faraway places to stay a school, especially a girl child.
All these interventions have increased enrolment at the school. More children are coming to school. The community's help has motivated the school to construct a 1x2 classroom with a science laboratory, more toilets, and more teachers' houses.
World Vision and the Lake Grove Church also supported Makonkoto Primary School with laptops and a generator for the computer lab, which teaches all the learners from grades 1 to 7 basic computer skills. The teachers also received various pieces of training such as literacy boost and wash-up and provided them with learning materials.
"60% of our learners from grades 1 to 4 can read and write very well because of the materials that World Vision gave us; hence when they reach grade 7, the pass rate improves because of that support. Thank you very much," he says.
"To help girls stay in school, they further supported girls with skills in sewing their own reusable sanitary pads," explained Mr. Malende. "Due to high levels of poverty in the community, most girls cannot afford to buy sanitary pads; as a result, they would miss school during their menstrual cycles, but now we have recorded improved attendance and performance from the girls since the training was conducted."