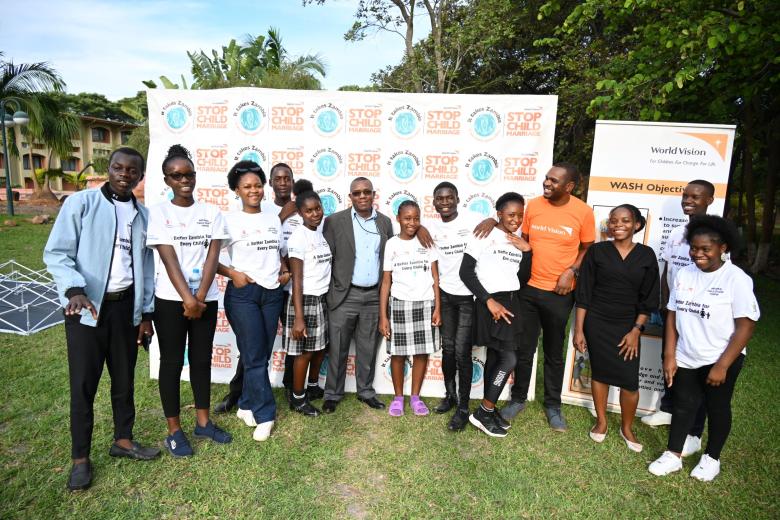 World Vision in Zambia and its partners hold a National Children's Symposium
Friday, November 25, 2022
By Tisa Banda, Communications and Donor Liaison Officer, Zambia
World Vision's national director in Zambia, John Hasse, says the organisation remains committed to enhancing the well-being of children across the country.
Mr. Hasse says children cannot enjoy their childhood without an enhanced Child Protection system.
He spoke at the close of the two-day National Children's Symposium in Lusaka, in a speech read by World Vision Zambia Community Engagement and Sponsorship Plan (CESP) Technical Manager Kalimansi Sinyangwe.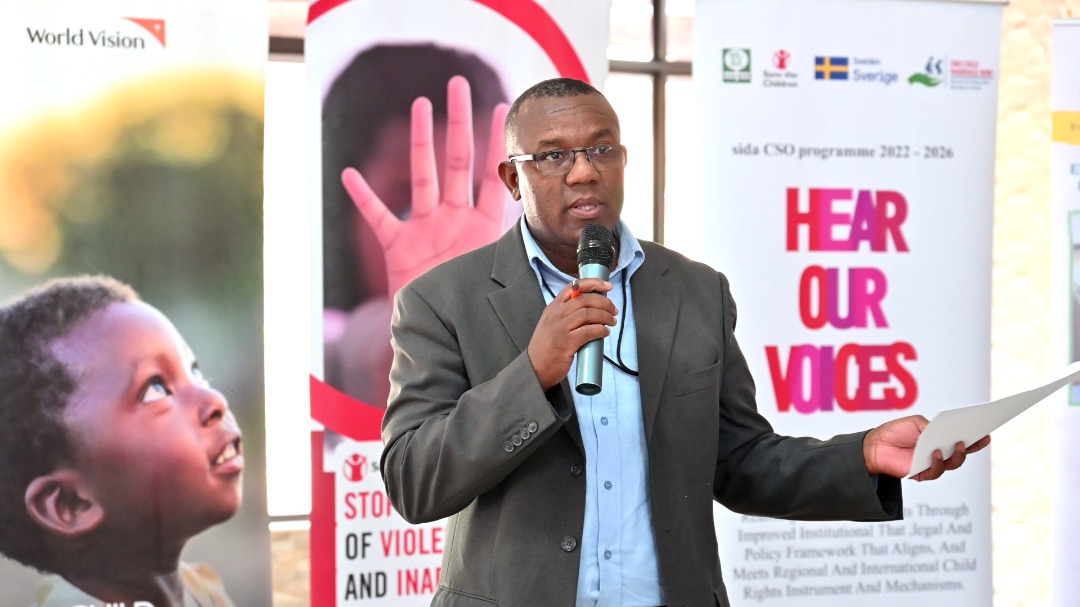 "Children are the main reason we exist as an organisation, and we know how important they are to the future of Zambia and the world. We are delighted to continue working with government and other partners such as UNICEF and Save the Children to enhance the children's rights and promote child well-being at all levels," said Mr. Hasse.
As one of the organisations that supported the enactment of the Children's Code Act Number 20 of 2022, World Vision in Zambia is confident that with that law, there will be a reduction in the occurrence of child-related abuses, Mr. Hasse said.
All ten provinces attended the symposium, with the other nine joining Lusaka virtually. The event coincided with World Children's Day, held on 20 November 2022, with the theme: A better future for every child.
Mr. Hasse said the theme is in line with World Vision's overall goal in Zambia: to see all children flourish and live life fully.
Girls and boys are partners in community and social transformation
"This cannot be achieved without involving other partners, including you, the children. Children's own lived experiences and participation is fundamental to our decisions and a measure of the impact of our work," Mr. Hasse said.
He disclosed that the organisation is enhancing this by including girls and boys, as they are significant actors in the decisions that affect their well-being at all levels.
World Vision in Zambia senior leaders, board members and all staff in every sector are prepared and supported to include children's participation in decision-making processes.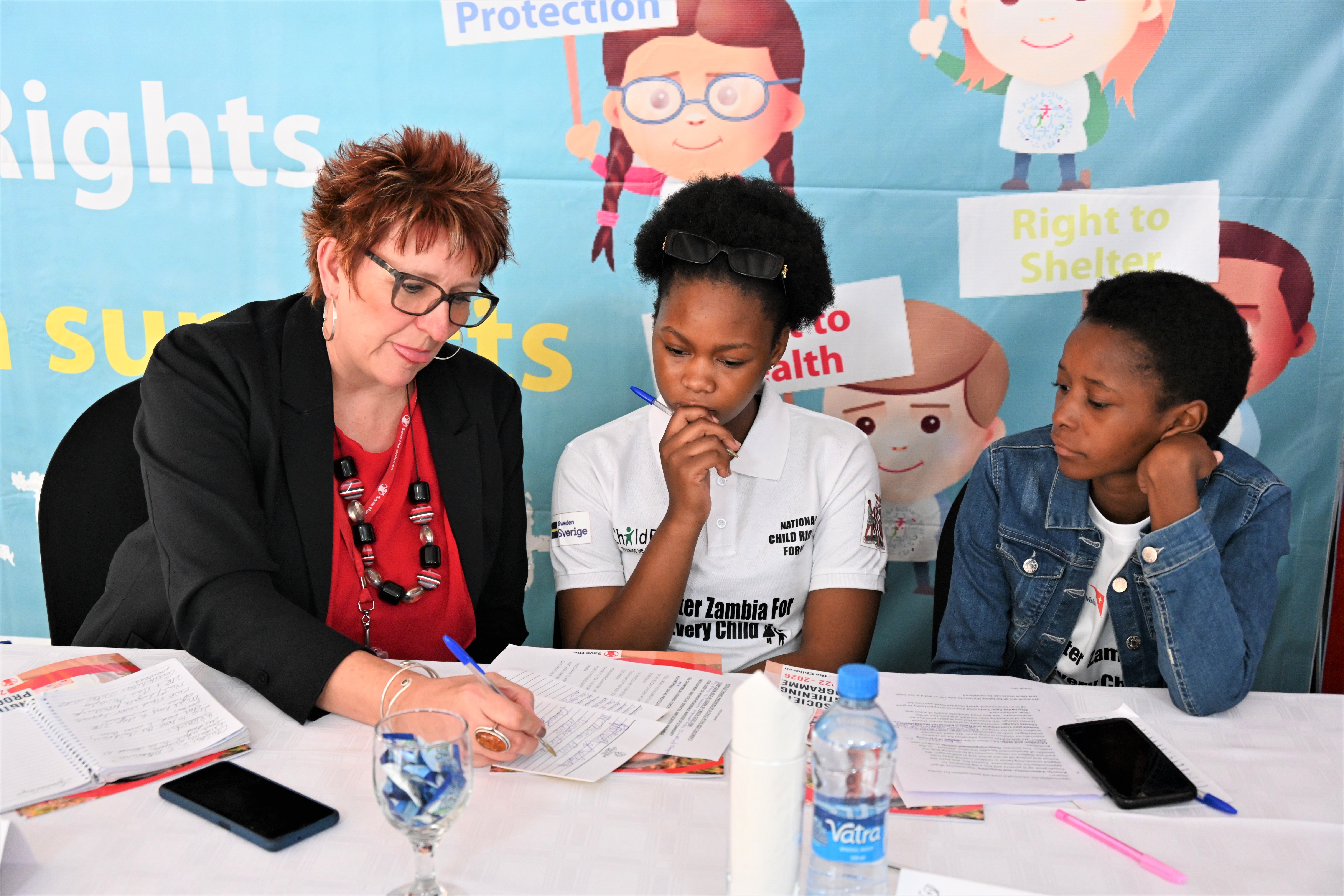 Save the Children Country Director Jo Musonda urged the children to continue voicing out their issues even if sometimes it takes longer for them to be acted upon.
"You demanded the Children's Code Act. It took a long time, but it's now law. The next step is now the implementation. It will take some time, but it's a great positive step. Another thing is that you demanded free education, and free education is now being provided. It's not perfect. There are challenges. We know. So, keep up with your demands. Keep clear of your messages. Listen to one another. Give yourselves a chance to participate," she said.
Ms. Musonda urged the children to focus on their priorities, rather than giving a long list of demands, as that would be easier for the government and cooperating partners to implement.
In a speech read for her by Chief Child Development Officer Samuel Mwenda, Community Development and Social Services Minister Doreen Mwamba said the government remains fully committed towards the uplifting of children's rights in the country through, among other things, collaboration with partners and more importantly, the children themselves.
"Our children today face many challenges that hamper their survival, protection, development and participation to realise their potential fully. Statistics indicate that about 63% of the Zambian population comprises children under 18. Estimates also indicate that 60% of children live in rural households, and 12,000 children are estimated to be seeking a living on our streets," she said.
The Minister said the government will always remain committed towards the survival, protection, development and participation rights of children for them to realise their full potential and ensure that they grow up to be responsible citizens who will be able to take the country to greater heights in terms of development.
Children are the future
Speaking on behalf of the children, 17-year-old Tawana said children are the future and rely on the government and its stakeholders to look into their welfare.
"Zambia remains one of the youngest populations in Africa, yet there is still a lack of opportunities for us children to participate. We children need to voice out. We need to take part in decisions involving our well-being and our future," Tawana said.
She urged the government to increase education infrastructure while offering free education and reducing poverty, as children living in poverty feel unequal to others and lack opportunities to participate in national and their own development.
20 November also marks the anniversary of the United Nations Convention on the Rights of a Child, the most important legislation to improve children's rights worldwide.