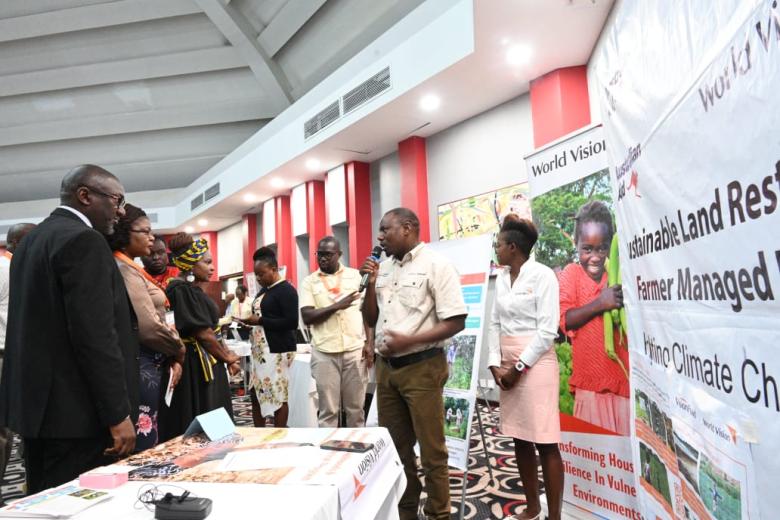 World Vision in Zambia calls for locally-led adaptation for climate resilience in communities at Climate Change Exhibition
Thursday, May 11, 2023
By Joseph Kaluba, Communications Officer, Zambia
The climate crisis affects everyone, but girls and boys in the most vulnerable communities bear the brunt of the impact despite being the least responsible. Approximately 1 billion children worldwide are leaving countries, especially developing countries like Zambia, at high risk of climate change and environmental disasters.
At World Vision, we believe that every child today has the right to a healthy, safe environment and a sustainable future. 
Working with the Zambian government and other partners, World Vision is implementing Climate Smart interventions, which seek to improve agricultural productivity while enhancing adaptation to climate change and mitigating climate change effects.
To share knowledge and experiences, World Vision Zambia is participating in a  learning workshop on locally-led adaptation to climate change hosted by Care International at Radisson Blu in Lusaka.
In this three-day workshop, which began on  10  May 2023, World Vision showcases climate-friendly interventions and models such as Farmer-Managed Nature Restoration (FMNR).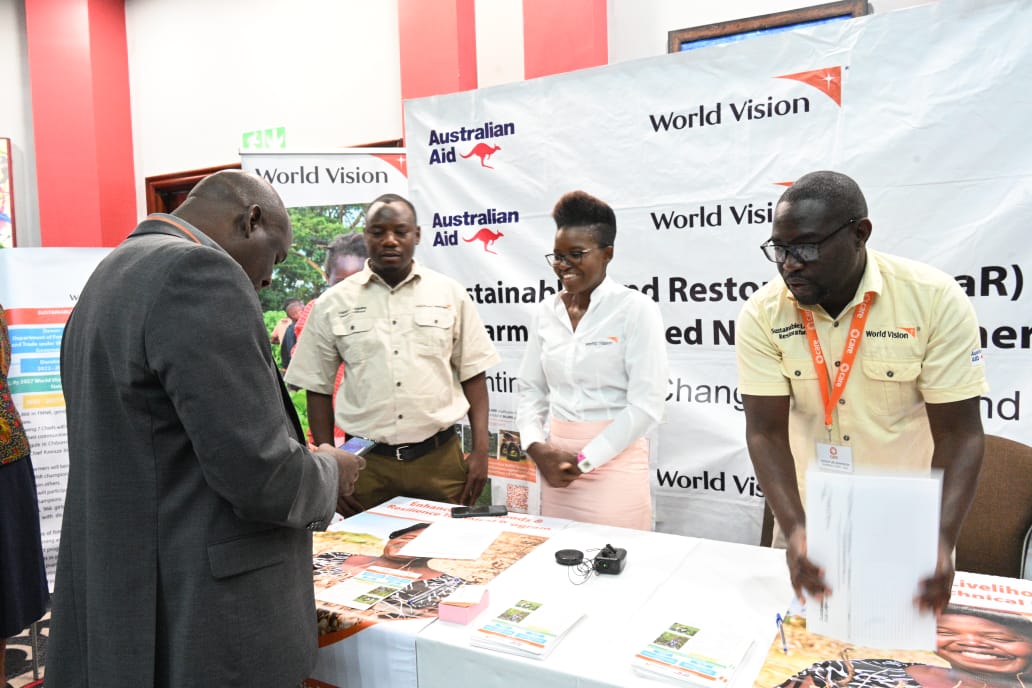 World Vision Zambia Sustainable Land Restoration Project's Policy Influence and Communications specialist, Jyde Hamoonga,  revealed that World Vision is optmistic that farmers and partners would embrace the concept of forest regeneration.
"We hope that the partners and farmers we work with can use the FMNR concept to reclaim degraded land," he added.
Care International Zambia Country Director Ms. Chikwe Mbweeda said her agency would take this initiative to strengthen the capacity of  CARE and its partners to respond to critical issues affecting community livelihoods and ecosystems.
"We also want to increase the visibility of what is already being done and what can still be done regarding climate change adaptation and early warning systems in Zambia and beyond," Ms. Mbweeda said.
Meanwhile, Minister of Green Economy and  Environment, Collins   Nzovu, said only global efforts could guarantee people's livelihoods in the midst of the climate change effects.
"We want to participate in these global events because only global impacts can address the negative impacts of climate change," he said.