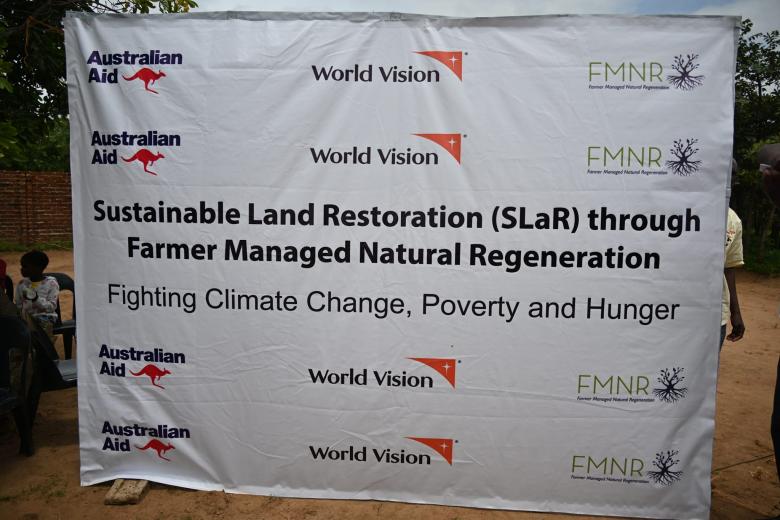 World Vision in Zambia Launches New Australian-Funded Sustainable Land Restoration Project
Sunday, February 26, 2023
By Justin Njovu, Communications Officer, Zambia
World Vision in Zambia with support from the Australian Government recently launched a new climate-smart agriculture (CSA) project called Sustainable Land Restoration (SLaR), which targets to restore 150,000 hectares of forest and farmland that have degenerated over time due to human activities. The SLaR project is being implemented in Katete and Sinda districts of Eastern province and Chibombo district of Central Province.  
Speaking at the Launch held at Chief Kawaza's Palace in Katete district of Eastern Province, the Director of Policy and Planning under the Ministry of Green Economy, Mr. Lewis Mwila said the project will help mitigate the effects of climate change in the country.
SLaR is a five-million-dollar project supported by the generous Australian Government and has a five-year lifespan.  The project is based on the Farmer Managed Natural Regeneration model (FMNR) a form of climate-smart agriculture (CSA) based on natural regeneration through sprouting root systems and seeds in the soil.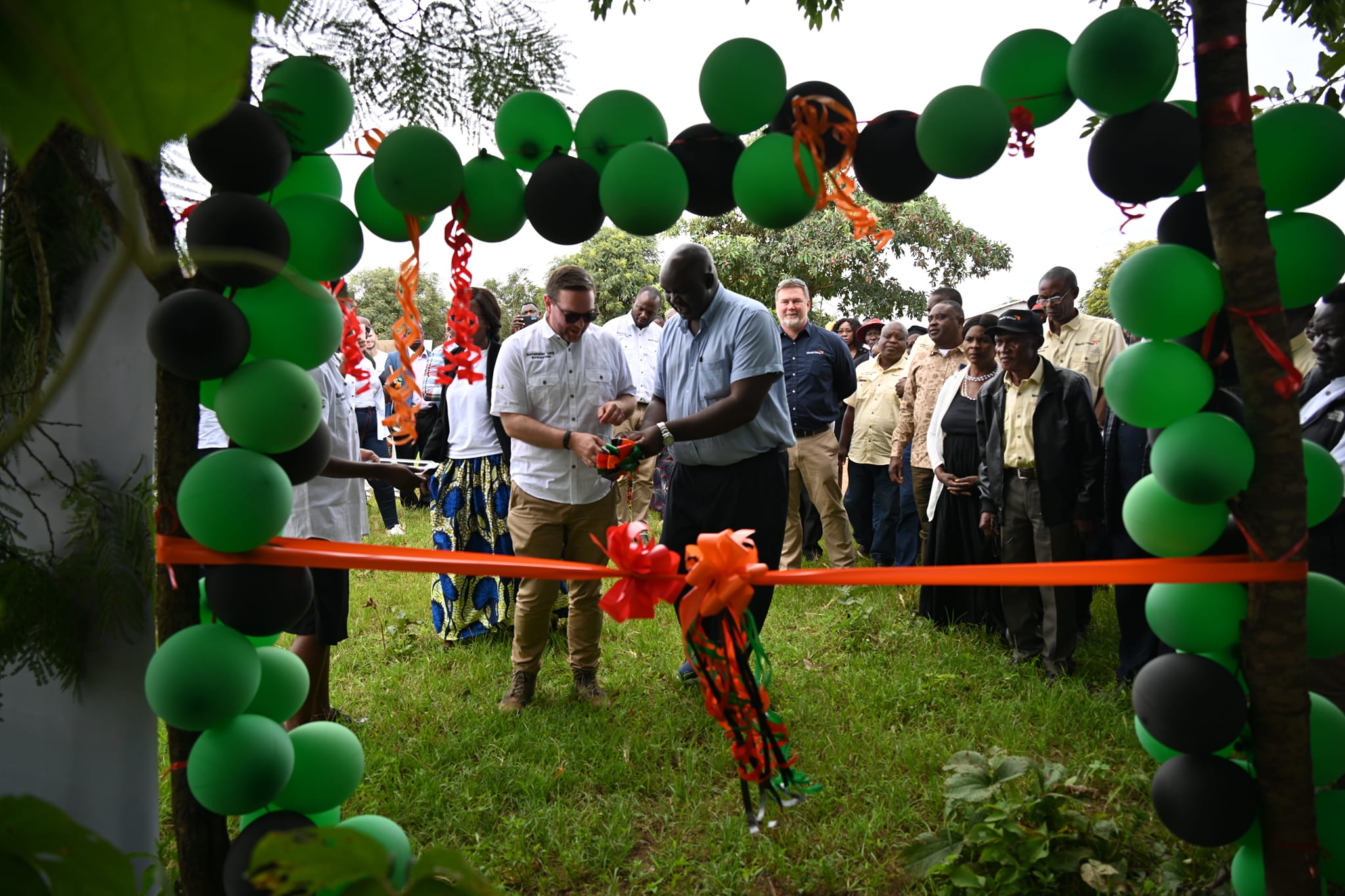 "Globally, we are seeing the impact of climate change on our planet's eco-systems from acts such as deforestation and land degradation, and this is limiting our capacity to withstand the changes in our environment," said Richard Griffen, deputy head of mission of the Australian Government to Zambia & Zimbabwe.
The Australian government has called on communities in implementing districts to participate and own the project because the effects of climate change can be reverted through concerted efforts. The SLaR project is designed to build household resilience to climate change through capacity building on natural resource management and providing climate-smart alternatives in agriculture.  
"This project will help farming communities access resources to help them adapt and respond to climate change," added Mr. Griffen.
Meanwhile, World Vision Zambia Associate Director for Grants Management, Mercy Chabu said the organisation designed the SLaR project based on the need to address the effects of climate change on rural communities that heavily depend on forests for their livelihood.
"Forests contribute about forty percent (40%) to the livelihood of the rural population in Zambia," said Ms. Chabu. "Changes in forest cover have rendered most subsistence farmers less productive and failing to meet their basic needs," she added.
The SLaR project will enhance agriculture production by improving soil health through agroforestry and on-farm FMNR. The prolific agricultural practices will result in increased household income and food security for households in the implementing communities. SLaR project will reach over 5000 people in rural farming communities and associated industries in Zambia.