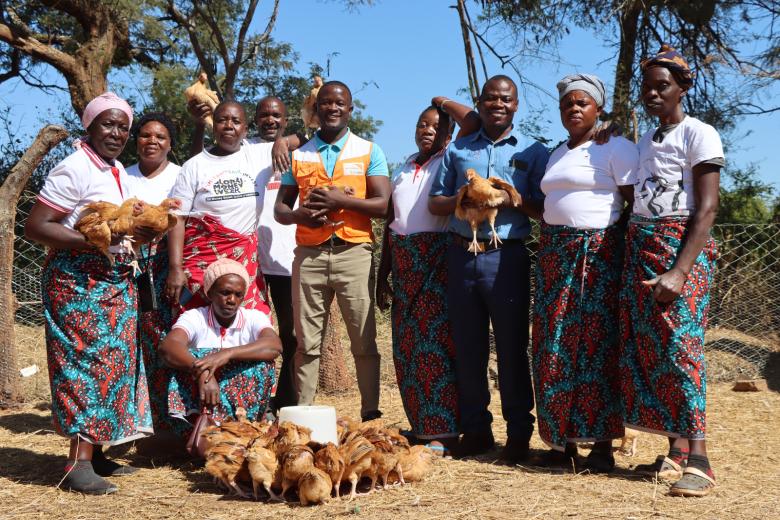 World Vision's SLEPP project empowers 150 families in Choompa community with 3,000 Sasso chickens
Sunday, May 21, 2023
World Vision Zambia, through the Small Livestock Enterprise Promotion project (SLEPP),  distributed 3000 improved village chickens (Sasso) to 150 families in Choompa Community in Pemba district of Southern Province to improve the well-being of children in the area.
The SLEPP Project aims to empower vulnerable households by promoting better chicken breeds, increasing income and improving nutrition.
Pesia Mwiinga, a recipient of the chickens and also Chairperson for Tungwashana Saving and Cooperative described the chickens as transformative.
"The Chickens will empower the families in this community to have a source of livelihood. Most parents will have an income and a food source for their children," said Ms. Mwiinga.
The Chicken Pass-On was done on the 10th of May, 2023, where 150 households in Choompa Zone of Pemba District benefited from 20 chickens each.
Racheal Matimba, a community member from Choompa Zone, expressed joy upon receiving the chickens.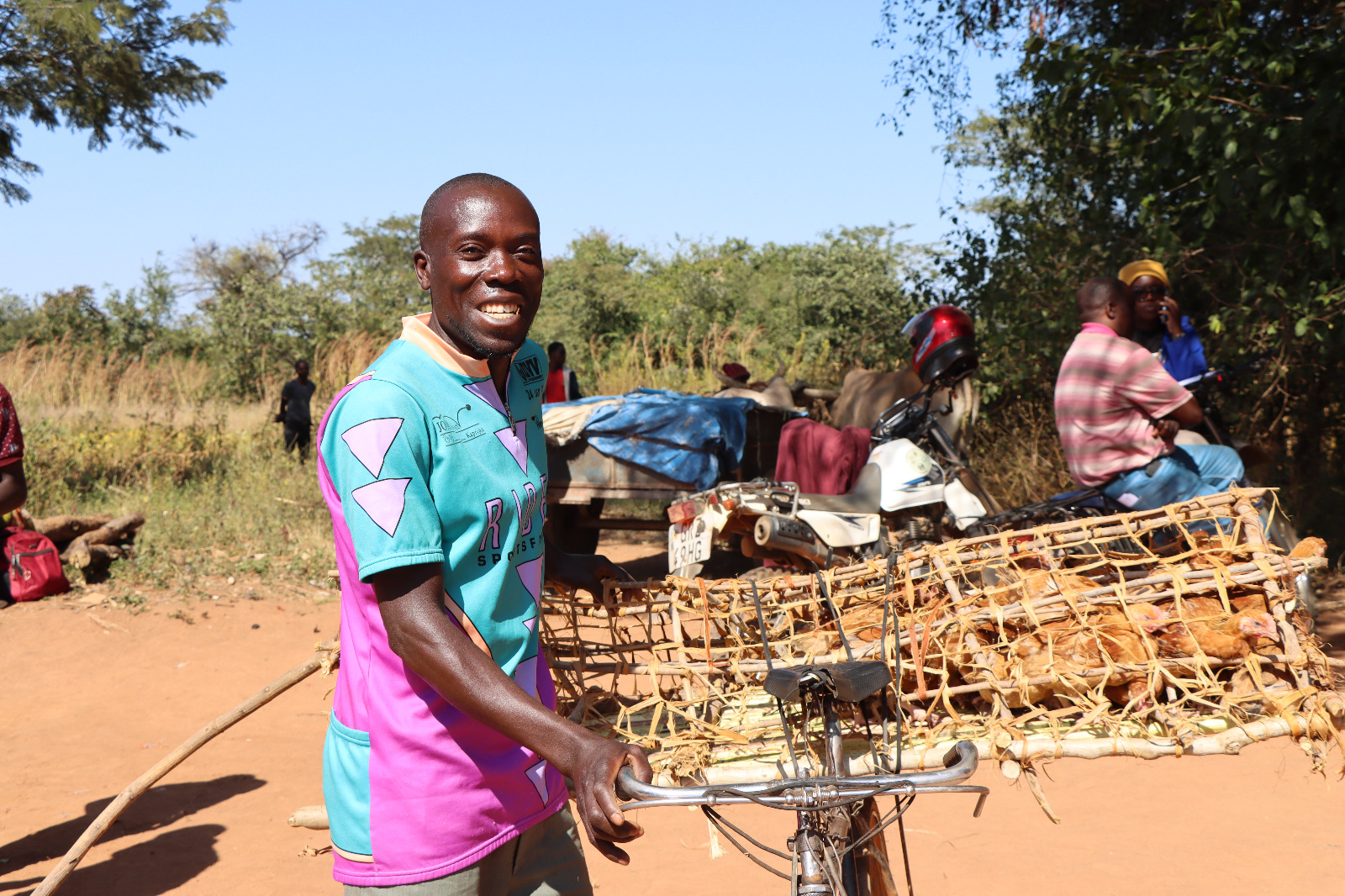 "I am happy because these chickens will help my family. Even when the chickens start laying eggs, I will be using the eggs to cook porridge for my children. Thank you, World Vision, for this life-changing gesture you have shown Choompa Zone," she said with a smile.
Sarafina Hang'andu, a savings group member, added that she had built a home from the village banking savings.
"I am able to eat good food, dress well and take my children to school all because of the knowledge that World Vision has imparted to me.
She further said World Vision had assisted the group in other ways, like Soap making, which later helped them in Buying a hammer mill.
"The hammer mill produces Breakfast meal, Supper Roller meal, Roller and Meal number 3 feed, which a lot of people use as feed for chickens", she said.
Vincent Nchimunya, the only male in the savings group, says the future of Tungwashana Saving and Cooperative is very bright because their plans will help the group grow even more.
"This year we plan on buying a Canter which will help us to go to places where people want our catering services because booking a car is very expensive. And since we are able to take our children to school, we want to start assisting other community members to help take their children to school," Vincent said.
The chairperson of Tungwashana Savings and Cooperative later thanked World Vision for believing in them.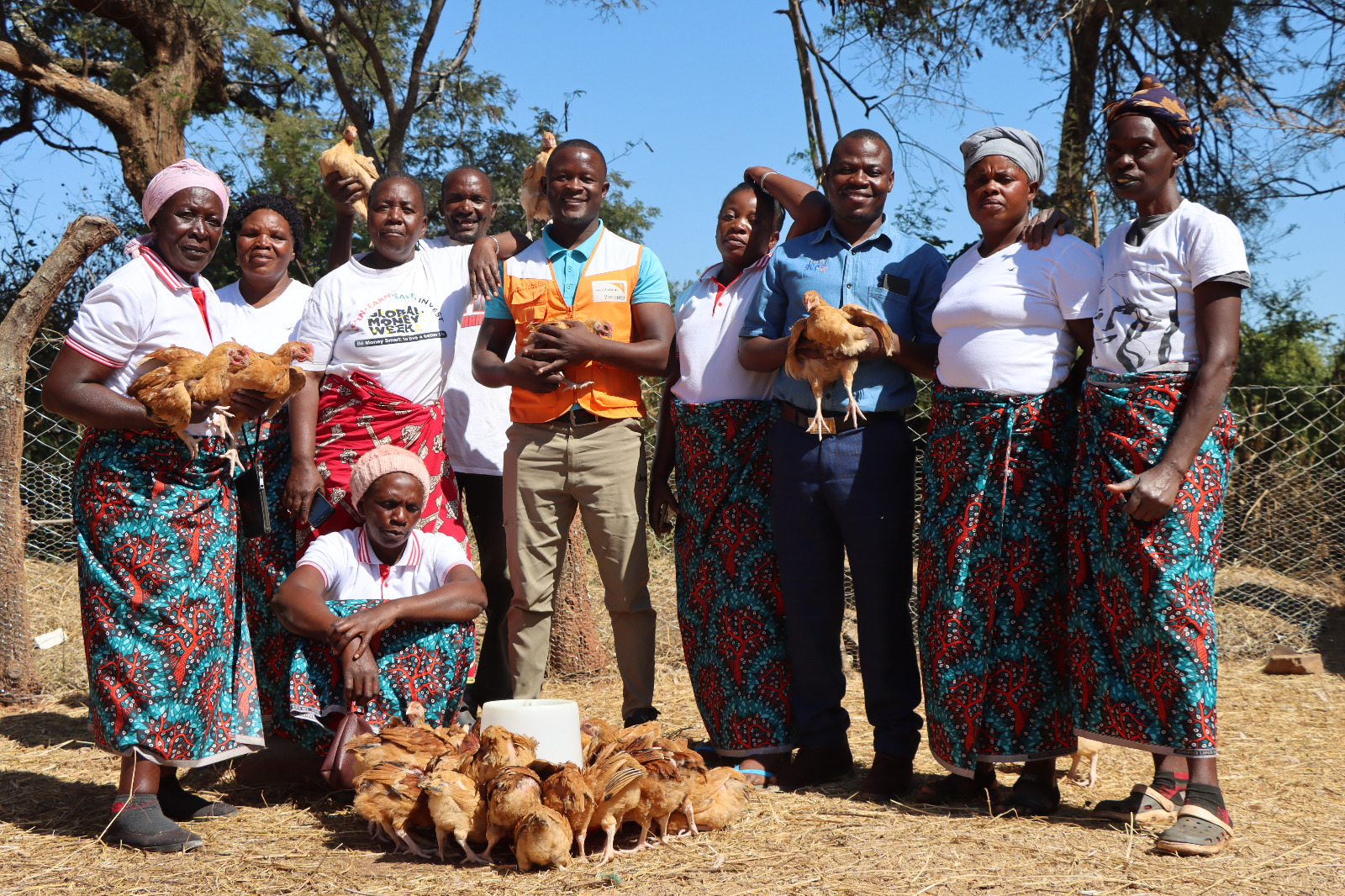 "Thank you, World Vision, for the project and for believing in us; we strongly believe that even if World Vision goes away, Tungwashana will remain standing because we have learnt a lot through the Saving for Transformation and Empowered World View models", she said. 
World Vision Zambia has planted and built a savings culture among rural communities. After Empowered World View or mindset transformation training, savings groups have become the foundation of all livelihood implementation.