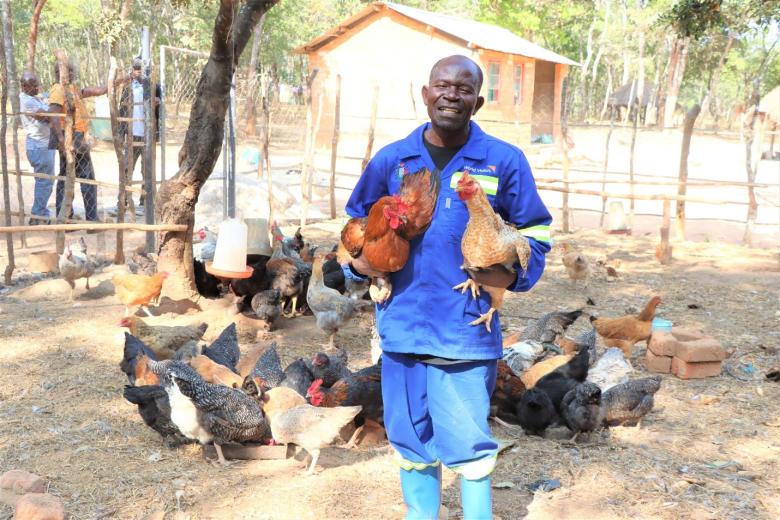 "World Vision's THRIVE; transformed my life" says Peter Kasonde
Thursday, September 15, 2022
By Kambani Phiri, Communications Specialist
Peter Kasonde, a father of nine (9) children, is a farmer from Kamuchanga village in World Vision Zambia's Mwamba Area Programme in Kasama district of Northern Province.
Like most rural dwellers, Peter used to engage in farming for home consumption only.
"Before, we lived a life full of struggles and sufferings because we lacked knowledge and we had gotten used to repeating the life of our great parents who depended on farming for household consumption without any thought of raising an income through it," he narrates.
Peter said it was difficult for him to feed his family and pay for his children's school needs.
"My wife and I experienced a lot of challenges due to our ignorance or lack of knowledge, we were content with the little resources we obtained from farming. This made it hard for me to feed my family and find money to pay for my children's school fees and other requirements," he lamented. "The life of suffering was a normal thing because that is how our parents and grandparents lived."
But after encountering World Vision's Transforming Household Resilience in Vulnerable Environments (THRIVE) project, Peter has changed his view and ways of farming and outlook on life for the betterment of his household.
"I became part of the THRIVE project in 2015, and after undergoing several a number of f trainings such as Empowered World View, Farming God's Way, Savings for Transformation and Farmer Managed Natural Regeneration, I was transformed and I realized that I was wasting time and missing out a lot of income-generating opportunities," he explained with a smile on his face. "I received my first training on 15th November 2015, which was Farming God's Way. After this training, I came and shared the good news with my family, who were excited by the information."
Through the savings group and farming, Peter has been able to sponsor his children to college.
"Initially, I was very reluctant to join the Savings for Transformation groups in the area because I did not know how good they were for households and individual members. I thought that this was just a trick to swindle us of our little money. However, after learning about the transformative power of these groups, it didn't take long for me to join. I immediately discussed the idea of joining a Savings group with my wife, and together we agreed to join. Today, I am happy to say that I have been able to feed the family and, most importantly, sponsor my children to college for them to become better and successful children."
Peter started having plans for the poultry business in 2015 but experienced challenges due to a lack of proper market and skills to manage the chicken. He had challenges dealing with and protecting his chickens from diseases.
"I had challenges rearing chickens because I didn't have the knowledge, but after Empowered World View training under World Vision, my plan took off in 2016 on a small scale as I was still learning," the lead farmer narrates. 
Today, Peter owns over 240 improved chickens and considers himself to be financially secure. "The life I live today was a far-fetched dream. I am grateful to God for bringing World Vision into my life, I am empowered, and my mindset was transformed by the organisation through THRIVE. Today, I have over 246 improved chickens, which I sell at K160 to K200 ($10-13) locally and K250 to K350 ($16-$21) each at the Kasumbalesa Border (between DR Congo and Zambia)," he says. "The biggest problem we had as a community was lack of knowledge, now that is a thing of the past. From the chickens alone, I am expecting to make about K72,000 ($4,235) if sold at K300 ($17.6)."
Last year, the farmer made K6,500 ($383) after selling 50 chickens at K130 each and plans to expand his business to supply to the retail chain stores and supermarkets in the country.
Peter's neighbours now have a new interest in saving money because they have witnessed how it has helped him to set up his own poultry farm, and he is well on his way to achieving his dream of becoming a large-scale commercial farmer.
Other than the Empowered World View and Savings for Transformation models, Peter has found a new source of income through conserving his local forest by harvesting honey, an idea under the Farmer Managed Natural Regeneration.
"Previously, we used to cut down trees for charcoal and farming, but the FMNR model has made us appreciate and value our trees. At the moment, I am conserving over five (5) hectares of land, and I have set up five beehives. Last year, I harvested a 20-litre of honey, and this year, I am seeing myself harvesting more than I previously did."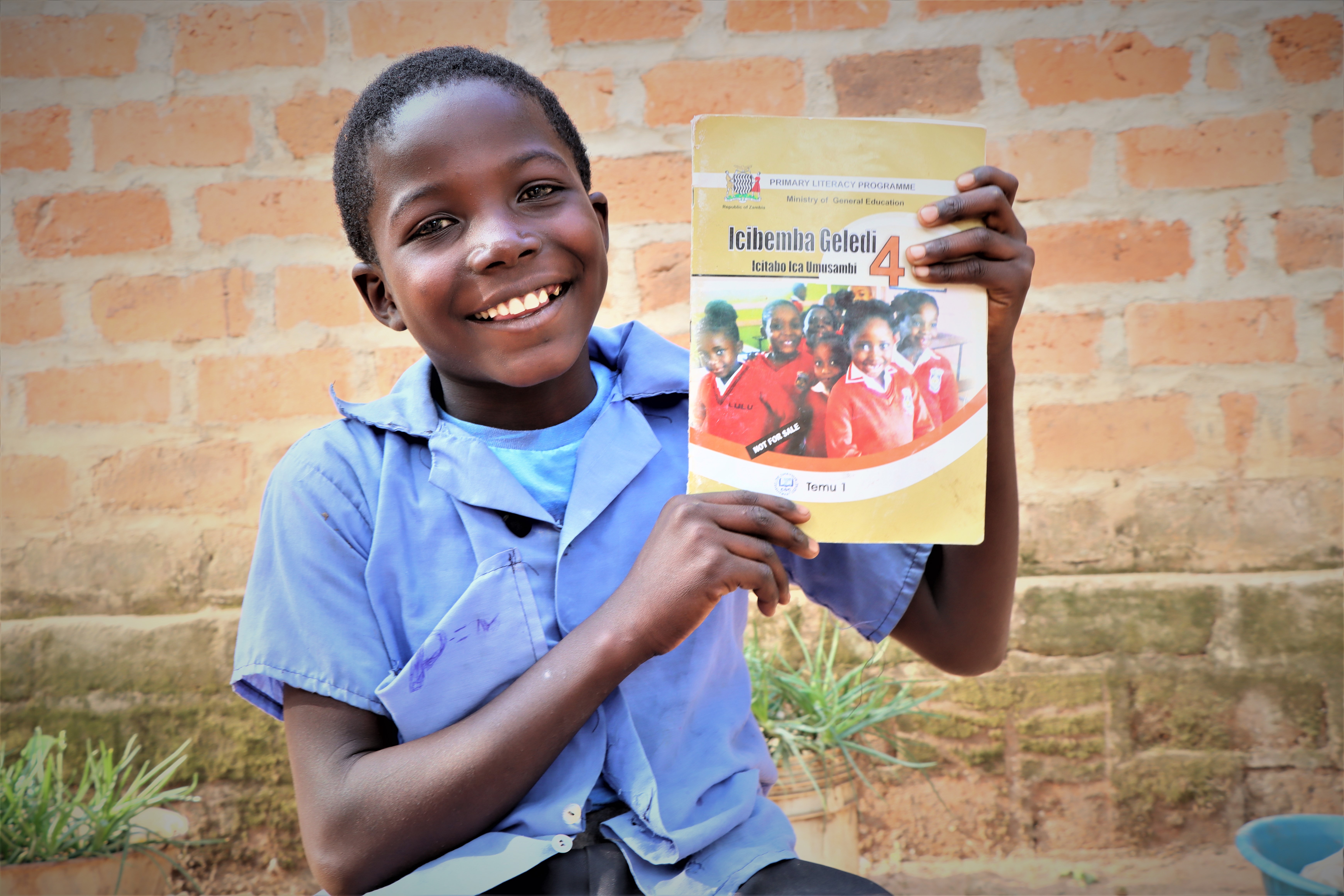 And an 11-year-old Watson, Peter's son, is grateful to World Vision for teaching his parents ways to make money.
My parents are able to buy me school shoes, books, and food. I am thankful to World Vision for all they have done for my parents and community, we now have clean water and Reading Camps. I now know how to read.
World Vision Zambia, through the THRIVE project, is working with 15,000 farmers in Eastern and Northern Provinces with the aim of improving household income for the well-being of vulnerable children.