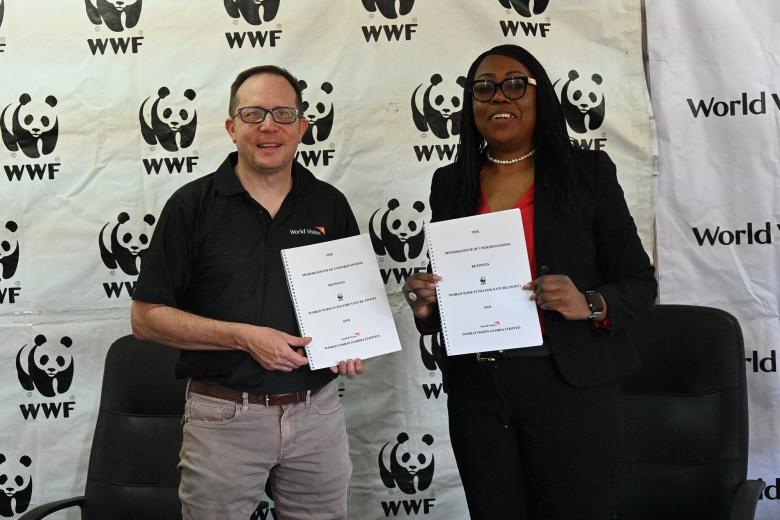 World Wide Fund for Nature and World Vision Zambia sign MOU to address climate change challenges and work towards a sustainable future
Wednesday, May 31, 2023
In a significant move towards a sustainable future, the World Wide Fund for Nature (WWF) and World Vision in Zambia have joined hands, marking a milestone moment as they signed a Memorandum of Understanding (MoU) aimed at scaling up forest landscape restoration (FLR) models in Zambia.
This partnership signifies a vital step forward in their collective efforts to address shared challenges and work towards a sustainable and thriving world.
During the signing ceremony, Ms. Nachilala Nkombo, WWF Country Director, emphasized the long-term bilateral cooperation embodied in this MoU. She highlighted that this collaboration is founded on common goals and mutual interests between WWF and World Vision Zambia (WVZ).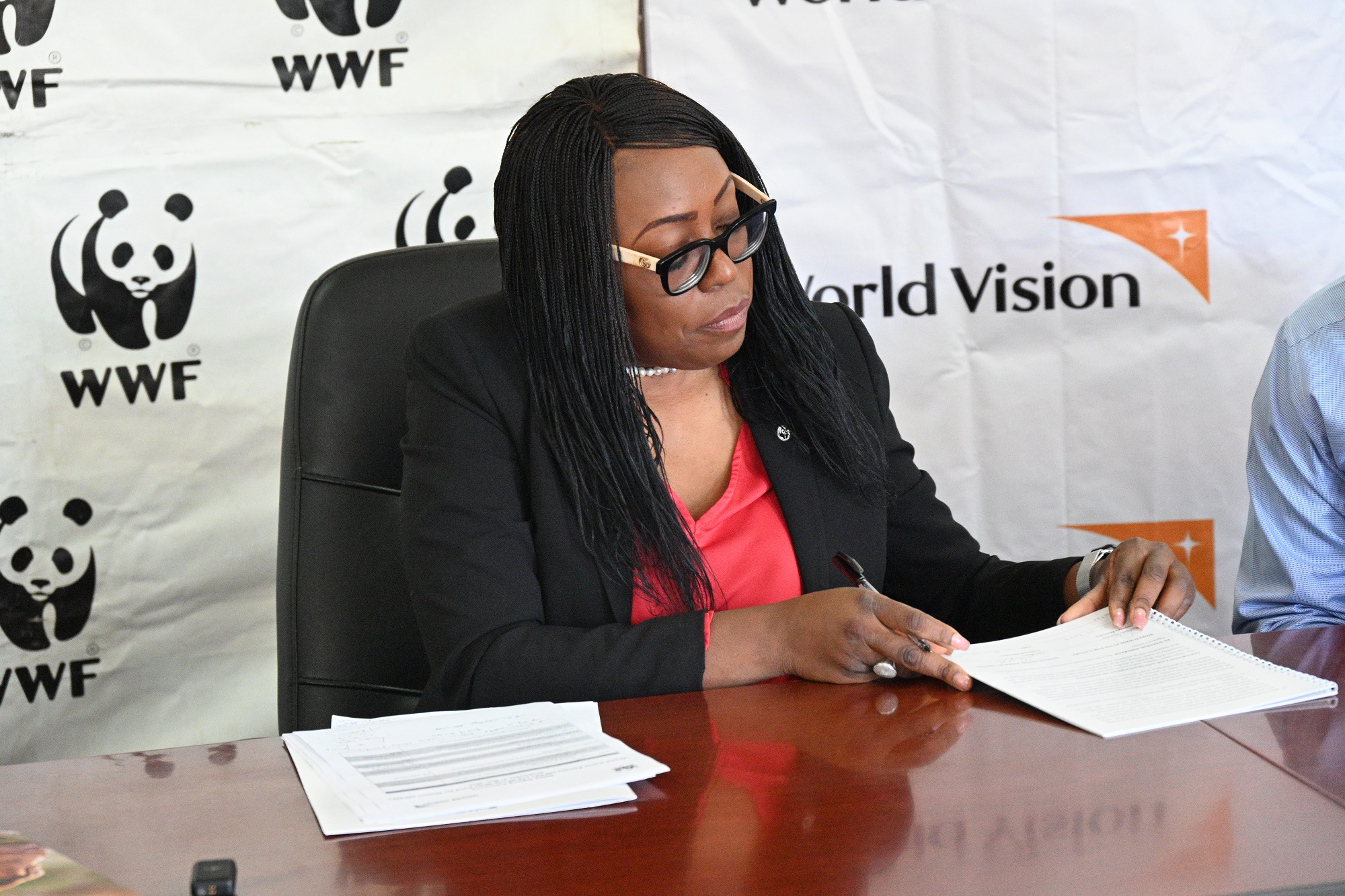 Nkombo expressed her belief that this MoU will act as a catalyst, fostering collaboration between the two organizations and among a wider network of stakeholders.
"I see this Memorandum of Understanding as a catalyst to achieve something bigger, helping us to connect the dots not only between what WWF and WV are doing, but what everyone else is doing." She said.
Mr. John Hasse, National Director of World Vision Zambia, highlighted World Vision's extensive experience as a leader in conservation, protection, and livelihood programs over the decades. He emphasized the interconnectedness between the natural environment, climate change, and the health and well-being of children.
"This ties into everything we do because we know that the natural environment and climate change directly affect children's health by playing an important role in food and nutrition; water, sanitation (WASH); disease and immunity; physical and mental health, development, hope and security," he said.
Mr. Hasse further conveyed World Vision Zambia's commitment to taking additional steps towards the shared goal of restoring, protecting, and preserving the invaluable biodiversity within natural habitats.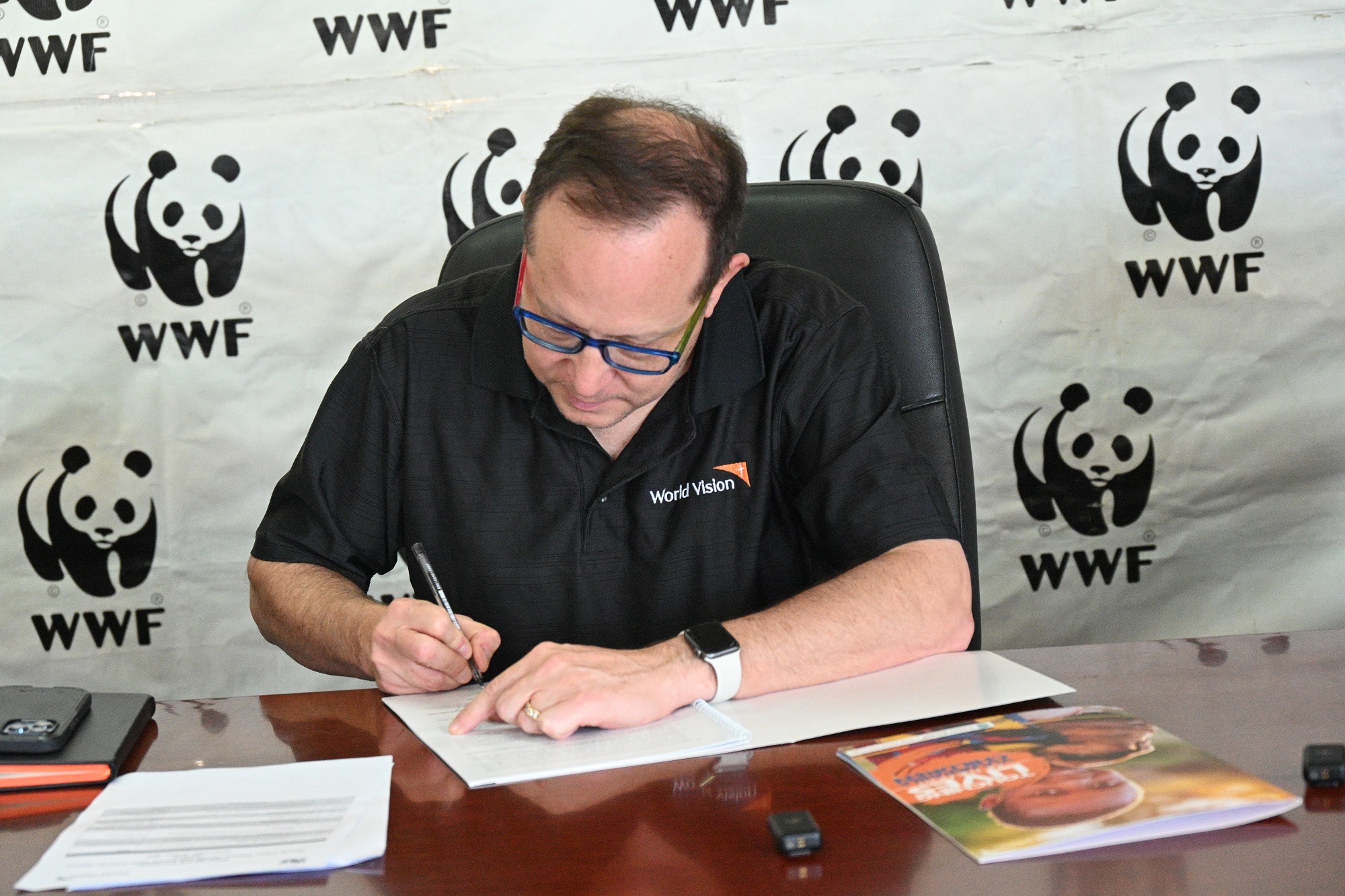 This collaboration between WWF and World Vision in Zambia demonstrates their unwavering dedication to creating a sustainable future. By uniting their efforts and leveraging their collective expertise, they aim to make a lasting positive impact on the environment and society as a whole.