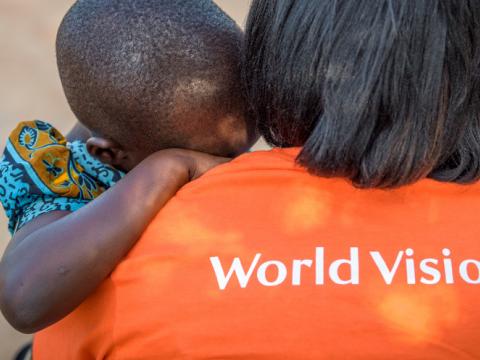 How We Work
In Uganda, World Vision has a strong, deep experience working in emergency response, advocacy, and long-term development.
Emergencies: In natural disasters and conflicts, World Vision Uganda's emergency response capacity means we deliver life-saving aid immediately and then walk alongside children, families and communities as they recover and rebuild. Currently, Uganda is a host to more than 1.5 million refugees.
Advocacy: Our advocacy at local and national levels is focused on changing unjust policies, practices and structures affecting the most vulnerable children. Our emphasis through 2020 is ending violence against children.
Development: Our unique, integrated model of development has been fine-tuned for 30 years and is the foundation on which our work is built.
Above all, our model of development is child focused. It reflects our Christian faith and calling and it empowers communities, families and children to improved and sustainable child well-being.
Partnerships
In Uganda, we seek to be a catalyst, bringing partners together to improve and sustain the well-being of children — especially the most vulnerable. The local partners we work with include: churches, other faith-based communities, local governments, businesses, community-based organisations, and other non-governmental organisations.