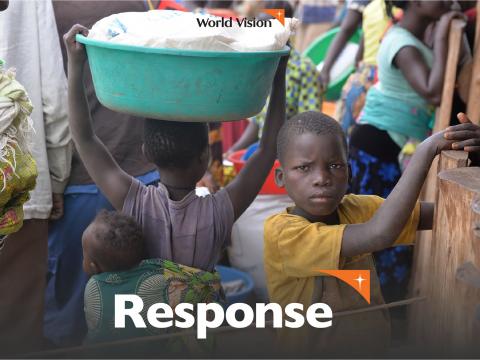 Uganda Refugee Response Appeal July 2018
Thursday, August 30, 2018
Over a million South Sudanese refugees have arrived in Uganda since January 2014. UN Refugee Agency (UNHCR) estimates that a total of 285,398 Congolese refugees and asylum seekers are living in refugee settlements in Uganda. 84,369 new arrivals reported between January and June 2018.
Children account for 65% of the refugee population in the refugee settlements hosting both South Sudanese refugees (in Northern Uganda) and DRC refugees (in Southwest Uganda). They face the risk of abuse like child labour, sexual exploitation, psychological distress and separation from their families. 
Unaccompanied Minors and children separated from their families are among the most vulnerable children in the various refugee settlements. Extra protection is needed for children, and support needed to manage child protection violations and issues rampant at community levels. 
World Vision Response Appeal
World Vision is requesting for US$ 12.8 million order to provide extra protection for children living in camps for internally displaced persons and refugee settlements. Funding will also go towards provide education opportunities for school going children who are currently out of school, bringing clean water to populations that lack access and improve access to sanitation facilities.